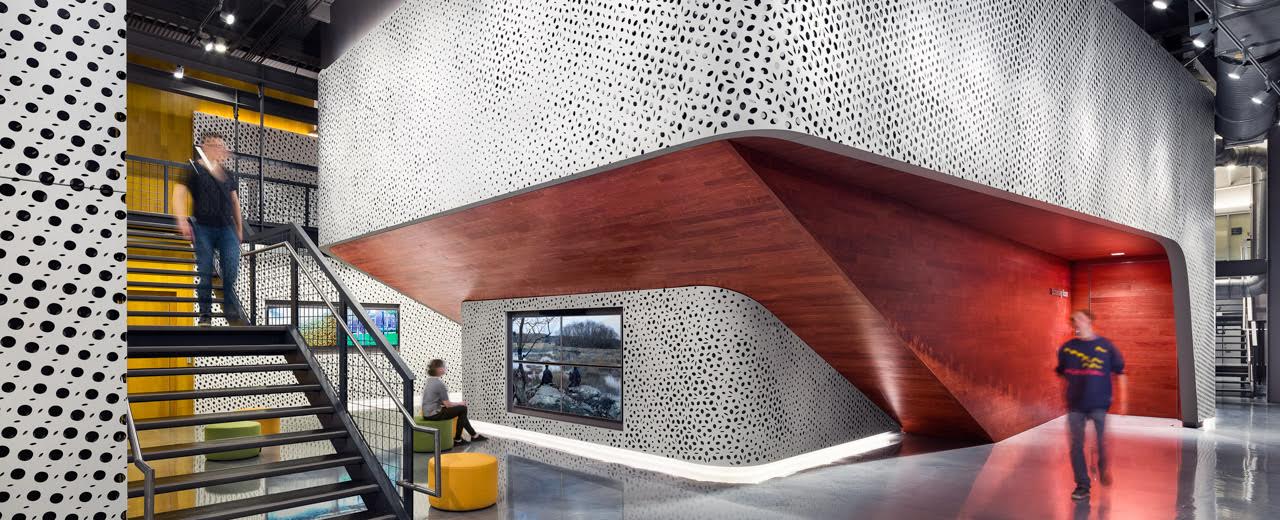 USA TODAY, one of the nation's most widely read newspapers, has ranked Pratt's Film/Video Department in a list of the top ten colleges for a major in film in the United States.
"Developing our students' artistic vision by exposing them to classical and alternative modes of expression and keeping them up to date with the current filmmaking technology is an essential part of Pratt's Film/Video Department curriculum, and the USA TODAY rankings recognize this," said Film/Video Department Chair Jorge Oliver.
The Institute recently opened a new home for the Film/Video Department in the former Prattstore building at 550 Myrtle Avenue on the Brooklyn campus. The 15,000-square-foot facility was designed by WASA/Studio A with lead architect and Pratt alumnus Jack Esterson. The project was recognized with a citation award in the 2015 American Institute of Architects New York State Design Awards.
The new space gives faculty and students access to state-of-the-art facilities and features a 96-seat screening room, soundstages, a sound recording studio with surround-sound capability, and two high-end color grading and post production suites.
Pratt has more than doubled its freshman class for 2015-2016 since the opening of the new building. The Film/Video department currently includes approximately 80 students across its four-year curriculum and the new facility will allow it to significantly increase its enrollment as well as offer new courses.
In the USA TODAY list, Pratt film majors are described as "innovators who learn to foster a creative vision from development to production. They have access to various internships and film opportunities in New York City that provide unique opportunities for real world experience."
The USA TODAY rankings list comes from College Factual, which uses factors including graduation rates, student loan default rates, and average starting salary as the basis for delivering comprehensive data-driven college rankings.
To view the complete list of America's Best Colleges for a Major in Film, click here. For more information on College Factual's ranking methodology, click here.