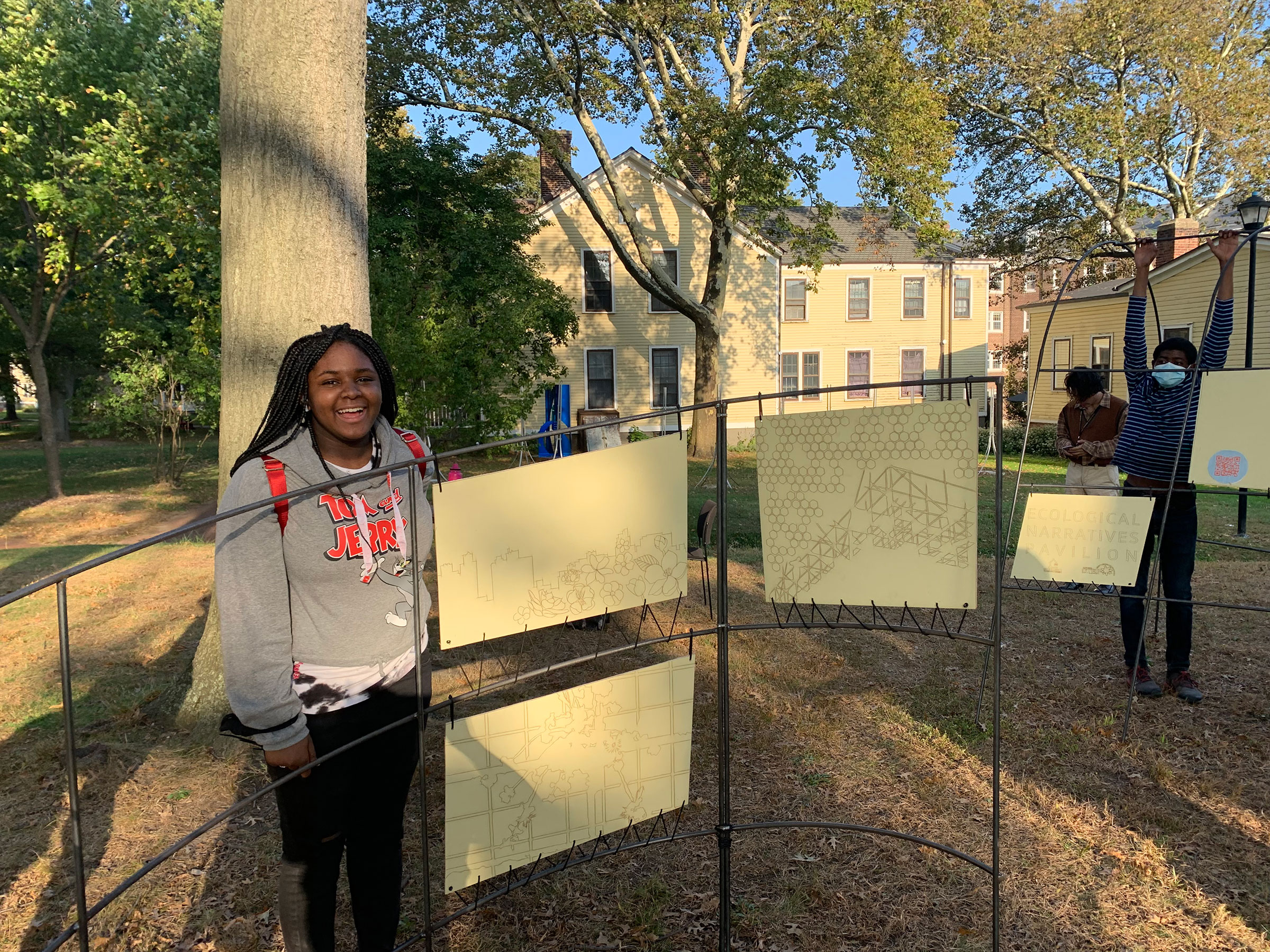 A curving structure containing personal stories of connecting with local nature and considering the future of this ecology in a time of climate change is now installed in Nolan Park on Governors Island in the New York Harbor. Visitors can explore its undulating shape to find decorated wooden panels with QR codes that when scanned activate video stories of city nature. Each was made by a New York City high school student—most of whom study at Benjamin Banneker Academy—who joined the Consortium for Research & Robotics (CRR) at Pratt Institute over the summer for a program on urban ecology. Hands-on experience with a technology lab supported their investigations of ways to share the impact of nature on their life in the city.
The pavilion had its debut on October 16. Its concept and schematic design are by Mark Parsons, CRR founder and executive director. The project was brought to the STEM program at CRR where it had design development by Emily Gibson, MArch '23. The STEM program is supported by New York State Education (NYSED)'s Science and Technology Entry Program (STEP) which is hosted by colleges and universities across the state to involve middle school through high school scholars in the STEM fields, with a focus on those students who may not otherwise have access to them.
With CRR, students in the STEM program get experience with technological skills such as laser cutting, 3D printing, CAD design, robotics, and video development and editing. The students who joined the program this summer learned to program small robots and interacted with the industrial robots at CRR, both watching them be programmed and operating them to complete various challenges. The CRR team and several Pratt students supported the high school students as they explored these different types of technology.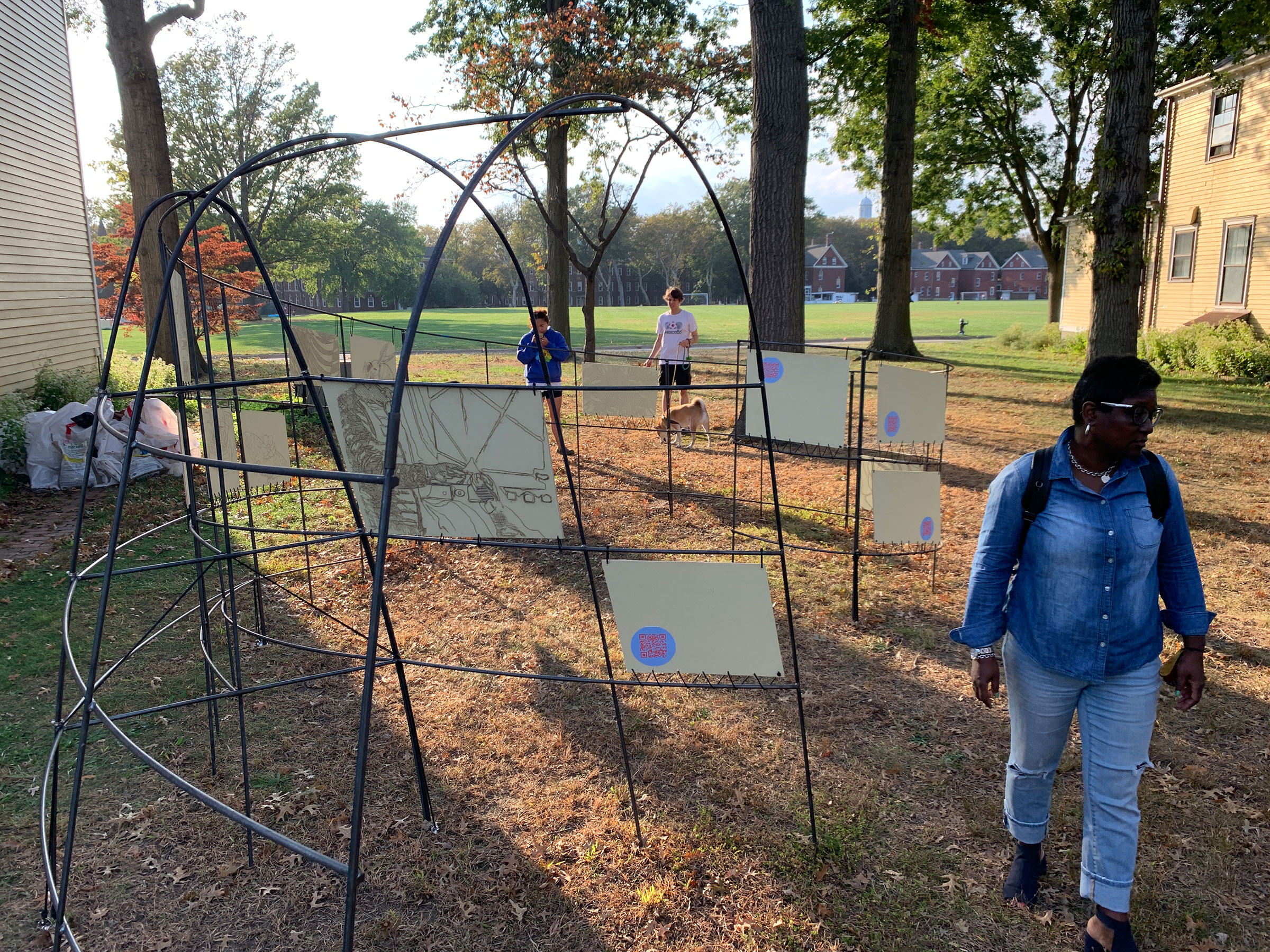 "The design of the ecological pavilion is based on the pattern of the Fibonacci sequence, projected into the vertical plane and divided into gridded spaces," Gibson explained. "The spatial sequence allows for users to enter into and engage with it, without ever being enclosed. The gaps in the structure are for our young scholars to intervene in it, giving them a direct voice in the appearance and evolution of the pavilion."
The pavilion opens amid the Climate Provocations initiative on Governors Island spearheaded by the Pratt School of Architecture's Graduate Architecture and Urban Design (GAUD) program which is promoting climate education and has installations in a house in Nolan Park. Governors Island—which starting this fall will now be open to the public year-round—has a unique position in New York City as being easily accessible by an under 10-minute ferry ride from Manhattan and Brooklyn, while offering a park-like oasis from city life. A former military outpost, it still has historic 19th-century buildings alongside newer additions. With rising sea levels and flooding aggravated by climate change, its position in the harbor encourages conversations about how these issues will impact the city, while its lawns and forested hills offer respite as well as ideas for how greenspace can be established alongside development.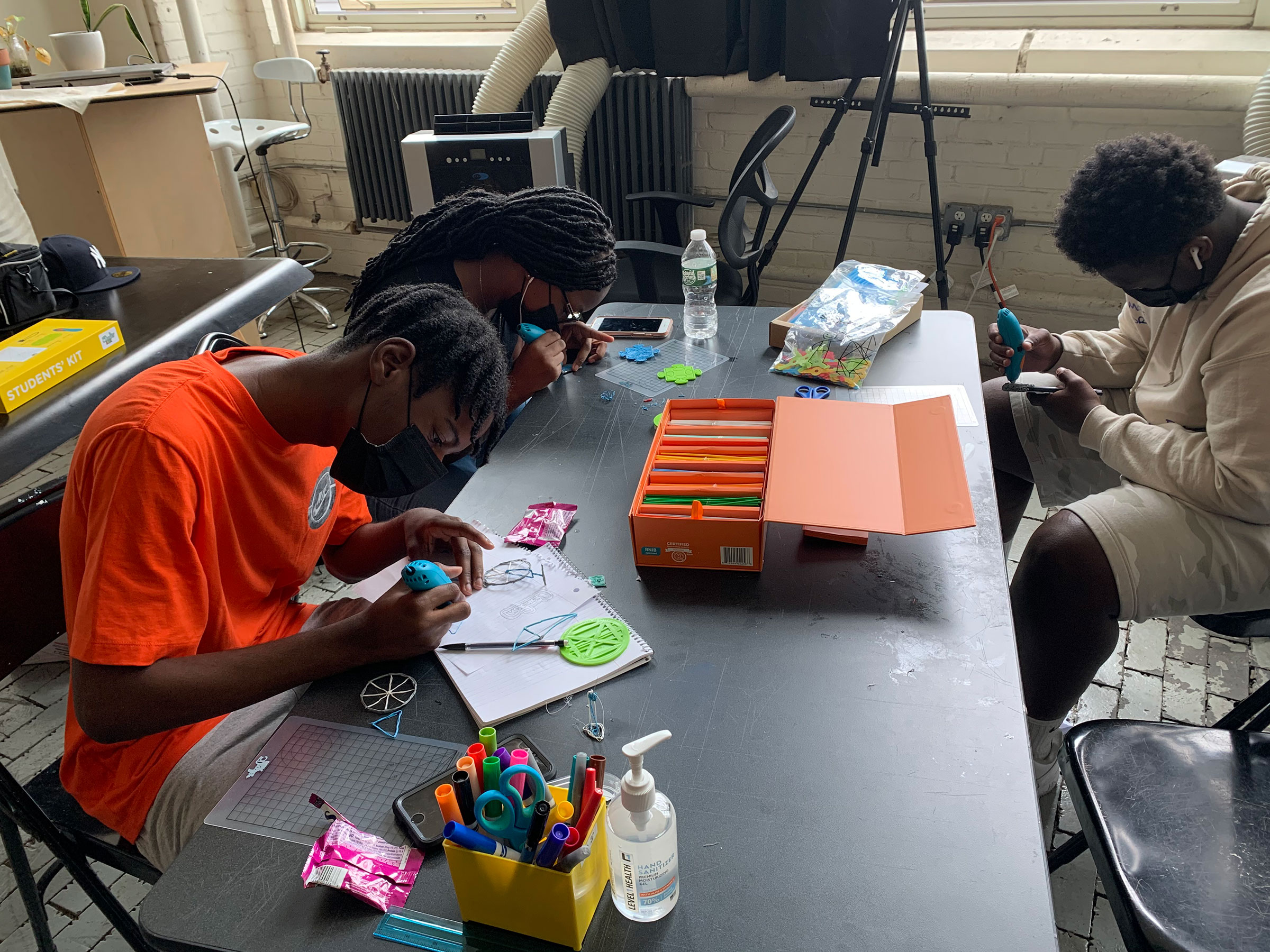 For the urban ecology pavilion, the high school students took a ground-level view of climate change, natural beauty in the city, and other issues that are present in their day-to-day lives. These ranged from concerns about air quality to the value of slowing down to not just appreciate the flowers but also their stems, leaves, and every part that contributes to a flourishing neighborhood.
"Our scholars studied the intersection of technology, film, design, and ecology to develop videos that tell their story about their personal relationships to nature and the environment," said Megan Aebi, STEM coordinator at CRR. "The videos are really a beautiful representation of their own stories and creativity. Some of my favorites include one that encourages folks to get vaccinated against COVID and another that takes a sci-fi approach to motivate people to take better care of our planet."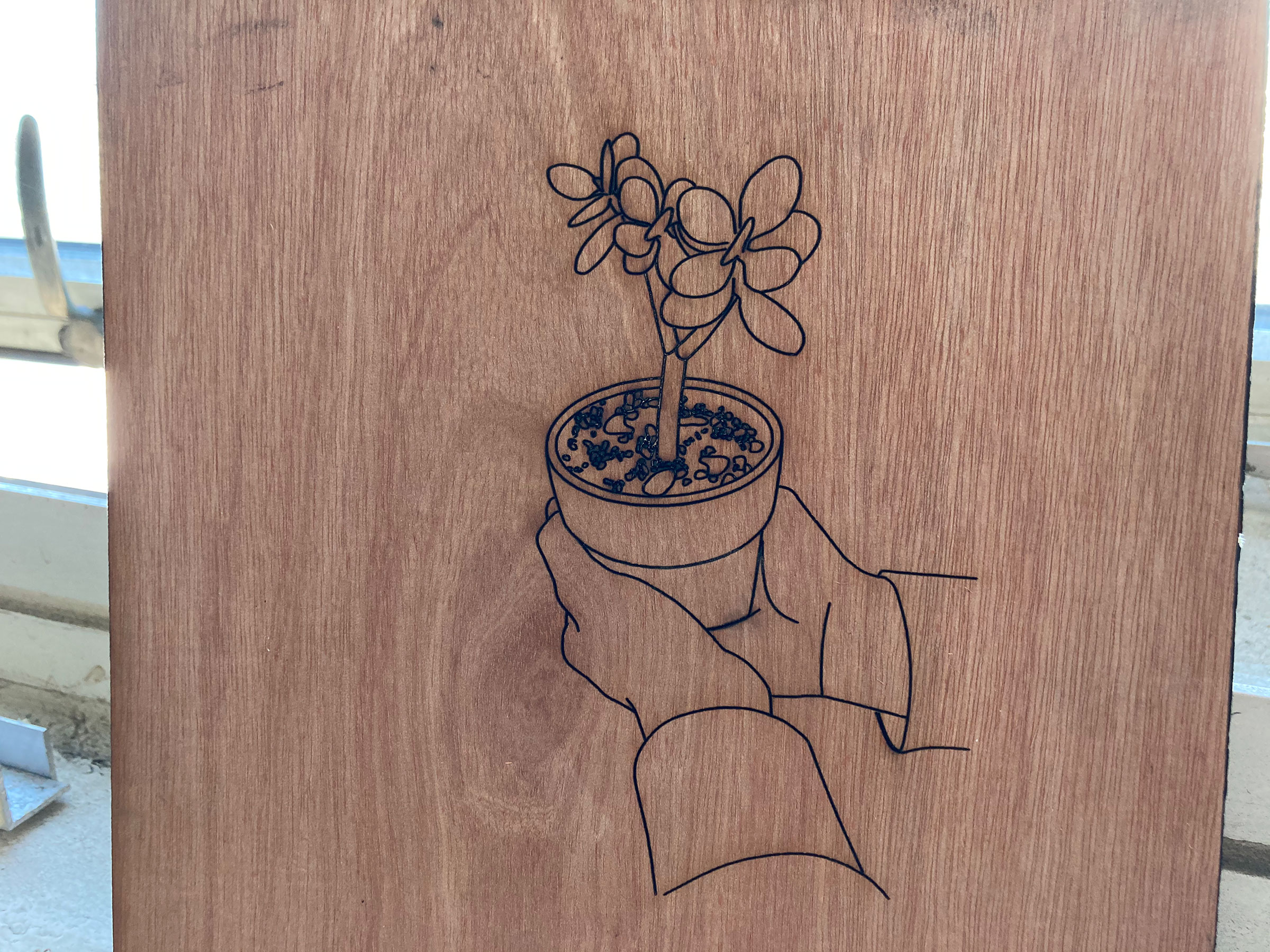 All of the short videos are accessible both on-site at the pavilion, where the students also created the art on the QR codes panels that activate their videos, as well as on Vimeo. They used the technology at CRR, such as its robotics resources, to create images to represent their videos which were then etched onto recycled wood. Each student wrote, filmed, and edited a video, some shot at local greenspaces like the Brooklyn Botanic Garden and Fort Greene Park and others created in their own neighborhoods, each contemplating the environment, its importance, and its future. Student Karissa interviewed locals about their favorite memories of nature while Avion considered the different meanings of beauty in a city, whether its towering skyscrapers or sunsets. Kijana explored relationships with nature, noting that "even in more urban areas you can find nature, even if you just step outside for some air, that's nature. And indulging in it can really bring you good."
The pavilion will be up on Governors Island through the end of the season, with plans to bring it back next spring with a new selection of videos from another group of STEM program students reflecting how storytelling and technology can come together in powerful ways.