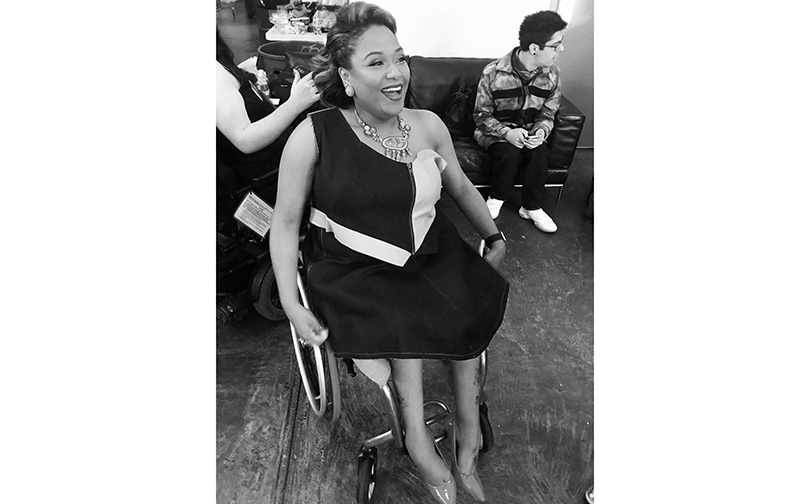 Emily Ridings (B.F.A. Fashion Design '18) and Dominique Kelly (B.F.A. Fashion Design '18) recently participated in a Cerebral Palsy Foundation initiative in which students from Pratt Institute, the Fashion Institute of Technology, and Parsons School of Design teamed up with mentor and fashion designer Derek Lam and Nike to create designs that are both stylish and accessible for individuals with disabilities. The students' looks were featured on the runway of the Cerebral Palsy Foundation's Design for Disability gala this spring at Industria NYC in Manhattan.
The industry-studded gala event was the culmination of a four-month process in which the students were each paired with three models with cerebral palsy to learn more about the daily challenges they face when buying clothing and getting dressed. The goal of the project was to bring attention to a largely underrepresented market in fashion, and Ridings and Kelly were selected to participate in the project by a panel of Fashion Department faculty members, led by Visiting Assistant Professor Freya Tamayo.
The Cerebral Palsy Foundation has launched a series of videos and online profiles to showcase each team's journey, including short videos about Ridings, Kelly, and their models.
Image: Andrea Dalzell models a look by Dominique Kelly (B.F.A. Fashion Design '18) for the runway show at the Cerebral Palsy Foundation's Design for Disability gala (photo courtesy of Freya Tamayo)