Pratt Institute will present Legends 2010, a scholarship benefit honoring fashion designer Tommy Hilfiger, visual artist Ellsworth Kelly, and philanthropist and patron of the arts Emily Fisher Landau on Wednesday, October 20, 2010, at 7 World Trade Center, 250 Greenwich Street in Manhattan. The event begins with a cocktail reception at 6 p.m. followed by a dinner and awards ceremony and special performance by Rosanne Cash. Tickets are required for entry.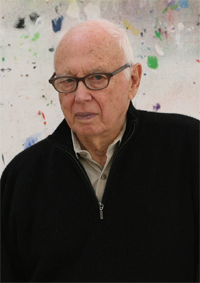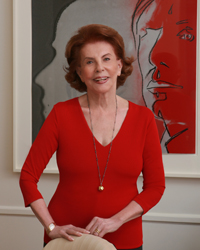 Hilfiger will be introduced and presented his award by Chairman and Chief Executive Officer of Phillips-Van Heusen Emanuel Chirico; Kelly will be introduced and presented his award by Museum of Modern Art President Emeritus Agnes Gund; and Landau will be introduced and presented her award by Director of Universal Limited Art Editions Bill Goldston.
Legends 2010 will be hosted by Pratt President Thomas F. Schutte and Board of Trustees Chair Mike Pratt. Trustees Kurt Andersen and Amy Cappellazzo, and Pratt friend Marjorie Kuhn are serving as co-chairs of the event.
The Legends Awards were conceived in 1999 by the Board of Trustees of Pratt Institute to celebrate distinguished individuals and corporations in the world of art and design, whose accomplishments and values resonate with those of Pratt. The event's mission is to raise funds to provide financial aid to Pratt students based on need and merit. Eighty percent of Pratt's students require financial aid to pursue their educations. Every dollar raised through Legends strengthens the student body by increasing the scholarship endowment, which allows the most qualified students an opportunity to attend one of the world's foremost schools of art, design, and architecture, regardless of their financial background.
"Tommy Hilfiger, Ellsworth Kelly, and Emily Fisher Landau serve as major inspiration to our students," said Pratt President Thomas F. Schutte. "We are honored to welcome such luminaries in fashion, art, and philanthropy into the Pratt community and to present them with 2010 Legends awards at this year's scholarship fundraiser," he added.
Tommy Hilfiger has brought classic, cool, American apparel to consumers around the world for 25 years. The self-taught designer opened his first chain of stores while still in high school, and in 1985 launched his first signature collection in New York City. Since then, the Tommy Hilfiger Group-celebrating its 25th anniversary this year-has become one of few globally recognized designer brands offering a wide range of American-inspired apparel and accessories in more than 1,000 stores worldwide.

In 1995, Hilfiger launched The Tommy Hilfiger Corporate Foundation, which in 2009 donated $2 million to Millennium Promise, a non-profit organization founded in 2005 to help end extreme poverty.
Ellsworth Kelly '44 is regarded as one of the most important abstract painters, sculptors, and printmakers working today. Spanning six decades, his career is marked by the independent route his art has taken, diverging from any formal school or art movement, and by his innovative contribution to 21st century painting and sculpture.

Kelly has been the subject of major exhibitions at The Museum of Modern Art; the Whitney Museum of American Art; the Solomon R. Guggenheim Museum, New York; the Centre Pompidou, Paris; and
Tate Modern, London. His work is held in many public collections, including those of the Art Institute of Chicago, San Francisco Museum of Modern Art, the Museo Nacional Centro de Arte Reina Sofía, Madrid, and the National Gallery of Art, Washington, D.C.
Emily Fisher Landau's contemporary art collection contains key works of art of the last 50 years. In 1991, she opened the Fisher Landau Center for Art to the public. Located in Long Island City, Queens, the center is devoted to the exhibition and study of her contemporary art collection, which includes works by such renowned artists as Artschwager, Baldessari, Johns, Longo, Prince, Ruscha, and Kiki Smith. Her insightful selection of works and her ongoing commitment to emerging artists and graduate visual arts students are reflected in exhibitions presented there.
Landau's generosity includes gifts to other institutions, notably the Whitney Museum of American Art, where the fourth floor galleries are named in her honor. She has served on the Whitney's Board of Trustees as well as on the boards of other cultural institutions, such as the Metropolitan Opera. Last May, she pledged to the Whitney a donation of over 400 artworks from her collection, which is slated for exhibition in February 2011 with an accompanying catalog.
Past Legends Award recipients include Ralph Appelbaum, Dale Chihuly, Christo and Jeanne-Claude, Barbaralee Diamonstein-Spielvogel, Michele Oka Doner, Al Hirschfeld, Marc Jacobs, Helmut Jahn, Kenneth Lane, Naomi Leff, Peter Marino, Richard Meier, Takashi Murakami, Beverly Pepper, David Rockwell, James Rosenquist, Julian Schnabel,Victor Skrebneski, Patti Smith, Barbara Tober, Pauline Trigere, Emanuel Ungaro, Bruce Weber, Robert Wilson, and Eva Zeisel. Past Corporate Legends include Lawrence Herbert, Pantone, Inc.; Joseph Pacifico, CulinArt, Inc.; and Philip Morris.
Members of the press who are interested in covering the event may contact Amy Aronoff at 718.636.3554 or aarono29@pratt.edu. To purchase tickets, visit www.pratt.edu/legends or contact Pratt Director of Special Events Michael Hambouz at 718.399.4486 or by email at mhambouz@pratt.edu.
Two Trees Management Company, LLC is a proud sponsor of Legends 2010.