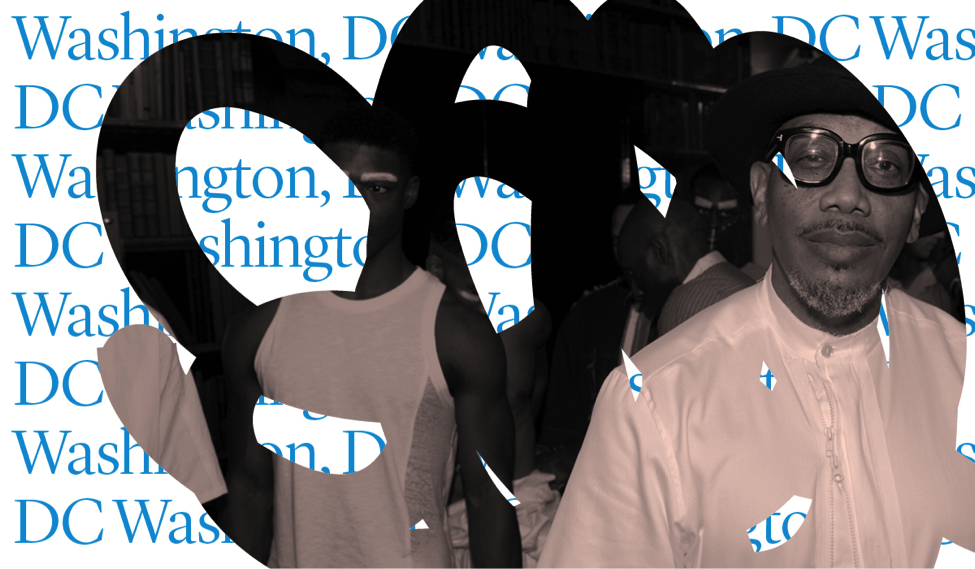 As the Office of Alumni Relations launches its first regional networks, laying the groundwork for Pratt connections to flourish in the many places alumni do their work, Prattfolio* checks in with six local influencers across the United States who are helping to make their cities hubs of creativity and innovation. Part three of six highlights Shaka King, BFA Fashion Design '82, executive director of operations of the DC Fashion Incubator @ Macy's Metro Center in Washington, DC.
Independent designer Shaka King came to Washington, DC, after years growing his fashion business in New York City, to establish a place in an emergent menswear market. Design mentorship has also been an essential part of King's professional practice, which brought him to a leadership role with the now three-year-old DC Fashion Incubator, a program of the DC Fashion Foundation. Through the Incubator, King is working to support today's local emerging designers in creating their earliest collections, guiding them in the creative, technical, and business aspects of design.
What drew you to Washington, DC?
I had started a menswear mail-order business in the early '90s, and customers in DC, Maryland, and Virginia were consistently purchasing my designs. When I was ready to open a freestanding boutique, I knew I could open a boutique in DC because my customer base was strong there and commercial rents were affordable—and it was easy to travel between DC and New York. I found a network of tailors who could assist with production, enabling me to keep the shop stocked with ready-to-wear pieces and quickly turn around my customers' orders.
How do you see your work at the DC Fashion Incubator having an impact on the city?
The DC Fashion Incubator is committed to supporting and investing in the local fashion industry. Our goal is to foster the development of small regional design businesses, and I am also committed to expanding existing cottage industries in the DC metro area by building connections between designers and local independent workers such as sewers, sample makers, and pattern makers.
How does the incubator model serve designers?
Our incubator is a think tank for designers—a space designed to accelerate their growth and success. Our Designers-in-Residence program is a one-year residency that provides a shared showroom–conference room and workspace, as well as curricula in fashion and business, retail opportunities, access to industry contacts, and resources for business and financial planning. With the Incubator, I have mentored two groups of designers so far, and two alumni from the first cohort have had great success. One is a handbag and accessories designer who has gone on to be featured in Harper's Bazaar Bride, India; The Zoe Report; and InStyle. The other is a womenswear designer whose dress designs were featured during New York Fashion Week 2016 in the Go Red for Women Red Dress Fashion Show presented by Macy's and the American Heart Association.
Is there a Pratt professor who stood out as a mentor to you?
Without a doubt, it was Professor Kandi Ohno. He helped me develop my work ethic and structure, he opened my eyes to the importance of the details in fashion design, and he made me think outside the box to embrace my individuality in design, and as a person. Overall, Pratt exposed me to a broad range of people, and interacting with the professors and my classmates daily inspired me to look at who I was becoming. Meanwhile, the structured environment of the department helped me to focus and apply myself; I learned how to assess and navigate a situation quickly and ask questions that I impart in my mentees today: Who is my customer, what am I looking for in an investor, what is my business plan?
What is a challenge you see facing designers in DC? How do you see that challenge being addressed?
Exposure and access to resources remains a challenge for emerging designers. But along with the DC Fashion Incubator, several other organizations have also started furthering design-related initiatives with shows, workshops, talks, and town meetings. Mayor Muriel Bowser has started the dialogue about the state of fashion here in the District, and we're seeing our political representatives starting to explore the fashion industry and its economic impact on the city. As things progress, I hope to see the "underground" fashion community becoming more unified and having a stronger voice in the conversation.
What opportunities do you see in DC for designers and creative practitioners today?
There is a fashionable customer base here looking for fresh ideas, and top brands are opening boutiques in the District, which is promising for the entire industry. The international customer base that comes to DC, drawn by the political activity here, is also looking for new concepts to take back home. In general, DC is a forever-evolving world of its own, full of diverse ideas and people—artists, innovators, creatives, and intellectuals—and there is incredible accessibility to a wealth of culture—much of which is free.
*This article was originally published in Prattfolio (Fall/Winter 2017). Read the issue at www.pratt.edu/alumni. Learn more about the Alumni Regional Networks.
Portrait by Jerald Council / councilmag.com