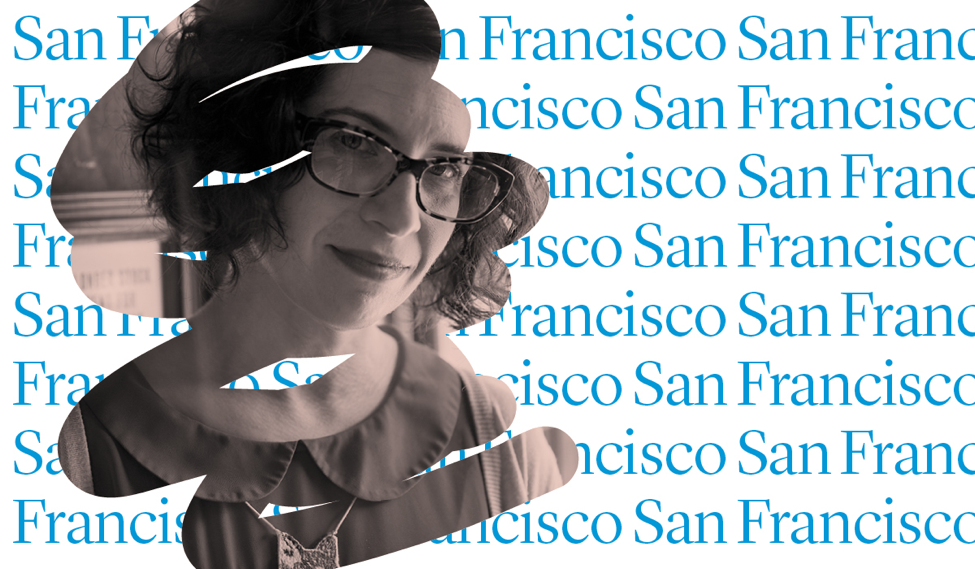 As the Office of Alumni Relations launches its first regional networks, laying the groundwork for Pratt connections to flourish in the many places alumni do their work, Prattfolio* checks in with six local influencers across the United States who are helping to make their cities hubs of creativity and innovation. In part one of six, author-illustrator Lisa Brown, MS Communications Design '93, talks storytelling in San Francisco.
Lisa Brown is the creative force behind more than a dozen books for children and adults—and those in between—and a longtime proponent of literacy in her adopted city of San Francisco. As a founding volunteer and current board member of literary organization 826 Valencia and a faculty member of California College of the Arts, she helps nurture the next generation of creative luminaries finding their voices in the Bay Area. Brown is also a frequent collaborator with her husband and San Francisco native, Daniel Handler (AKA Lemony Snicket). The latest book from The New York Times–best-selling duo is Goldfish Ghost, published by Roaring Brook Press last spring.
What drew you to San Francisco?
I followed a native San Franciscan to his hometown. I went right after college and was able to live cheaply enough to take a low-paying job in the editorial and production departments of a small magazine, illustrate on the side, and build my portfolio to apply for grad school at Pratt. The boy then followed me to New York, and after I graduated, we went back to San Francisco—and no one needed to follow anyone.
What opportunities do you see in San Francisco for artists and creative practitioners today?
San Francisco has always been a welcoming place for misfits and outsiders—my favorite sorts of people. Its tolerance and love of the unusual creates an atmosphere where diversity of all kinds can thrive, which is excellent news for art and those who make it. If I had the time and energy, I could attend some sort of reading, gallery opening, or performance every night of the week. A special shout-out to organizations like RADAR (www.radarproductions.org) and Writers with Drinks (www.writerswithdrinks.com) that put together fabulous events.
How do you see the work you do having an impact on your community?
In my greater community, I volunteer at and support 826 Valencia, a tutoring and writing center—and pirate supply store—for under-resourced kids that began in San Francisco's Mission neighborhood 15 years ago. We just opened our second center in the Tenderloin district. I also hope that I have an impact on my illustration students at the California College of the Arts. Not only do they learn the ins and outs of picture-book making, but we also spend a lot of time talking about issues of gripping storytelling, impactful stories, and diverse voices so that they, in turn, can have an impact on their readers.
How did you come to intertwine your artistic and design practice with storytelling?
I have always been a voracious reader—I have my undergraduate degree in history and literature—so storytelling has always been second nature to me. I think all of the arts are about storytelling, really, but with picture books and comics, you can usually see the story working right on the surface, like you do with most novels.
My degree at Pratt was in graphic design even though my heart belonged to illustration. My teachers at Pratt were incredibly supportive of my bringing illustration into most of what I did, and now graphic design is an integral part of my illustration.
As an educator, is there a specific element of your Pratt education that you pass along to your students?
Pratt made it a priority to have their teachers also be practicing artists. It was always inspiring to see what my professors were up to in their professional and artistic spaces. In my teaching at CCA, I try to bring as much of my own work as I can into the classroom for my students to see and critique. I learn from them all the time.
What is a favorite aspect of your life in San Francisco that makes you feel connected to the city's arts and cultural community?
This town is stuffed with independent bookstores and bookish booksellers, and I am embarrassed to say that I probably visit a bookstore, if not daily, at least once a week. I have a favorite store in each neighborhood I frequent, and I try to stop in at all of them. Some favorites are Green Apple Books, The Booksmith, and Christopher's. It is bad for my pocketbook and my shelves, but good for my soul.
*This article was originally published in Prattfolio (Fall/Winter 2017). Read the issue at www.pratt.edu/alumni. Learn more about the Alumni Regional Networks.
Portrait by Aaron Wojack