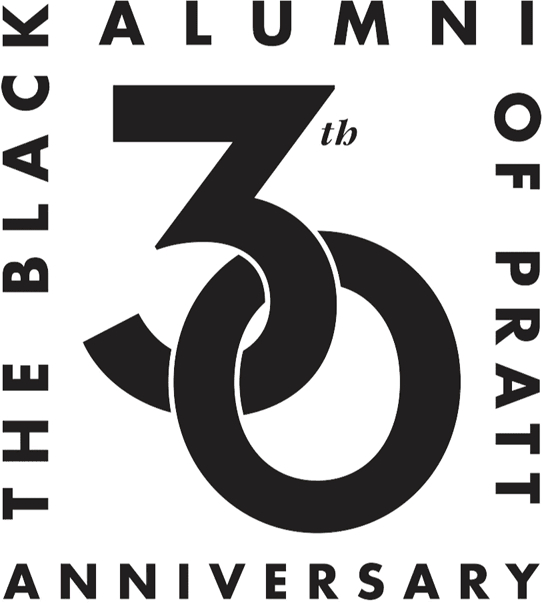 In celebration of The Black Alumni of Pratt's 30th anniversary, Pratt's news page will feature several stories through this milestone year highlighting BAP's history, leadership, programs, and work with students and alumni. This first article looks at BAP's 30 years of success and the work that continues today.
The Black Alumni of Pratt (BAP) turned thirty this year, marking three decades of accomplishment in working to advance scholastic and professional opportunities for Pratt students and alumni of African and Latinx descent.
BAP was founded in 1990 by a dedicated group of alumni, who began to lay the groundwork as students in their senior year when they recognized the need for a more diverse faculty and student body. Over three decades, BAP has grown into a large and thriving community of Pratt students, alumni, and supporters, fostering opportunity and diversity through scholarships and other financial support, mentoring, networking, and professional development.
"This is a historic moment at Pratt Institute for all of us. Starting with a small alumni base and modest resources, The Black Alumni of Pratt has stayed the course, raising funds and producing program initiatives that have made a difference in the lives of many Pratt students and graduates," said BAP Founding President Emeritus, Dwight Johnson. "Now, as the intersecting crises of the pandemic, economic disruption, and racial injustice affect our nation, BAP and its dedicated volunteers and supporters are needed more than ever, particularly for Black and Latinx students and alumni. Led by Co-Presidents Gerri Brown and Darius Somers, and Alumni Engagement Manager Jelani Bandele, BAP is poised to continue within its creative spirit to lead with innovative solutions as we look to the future."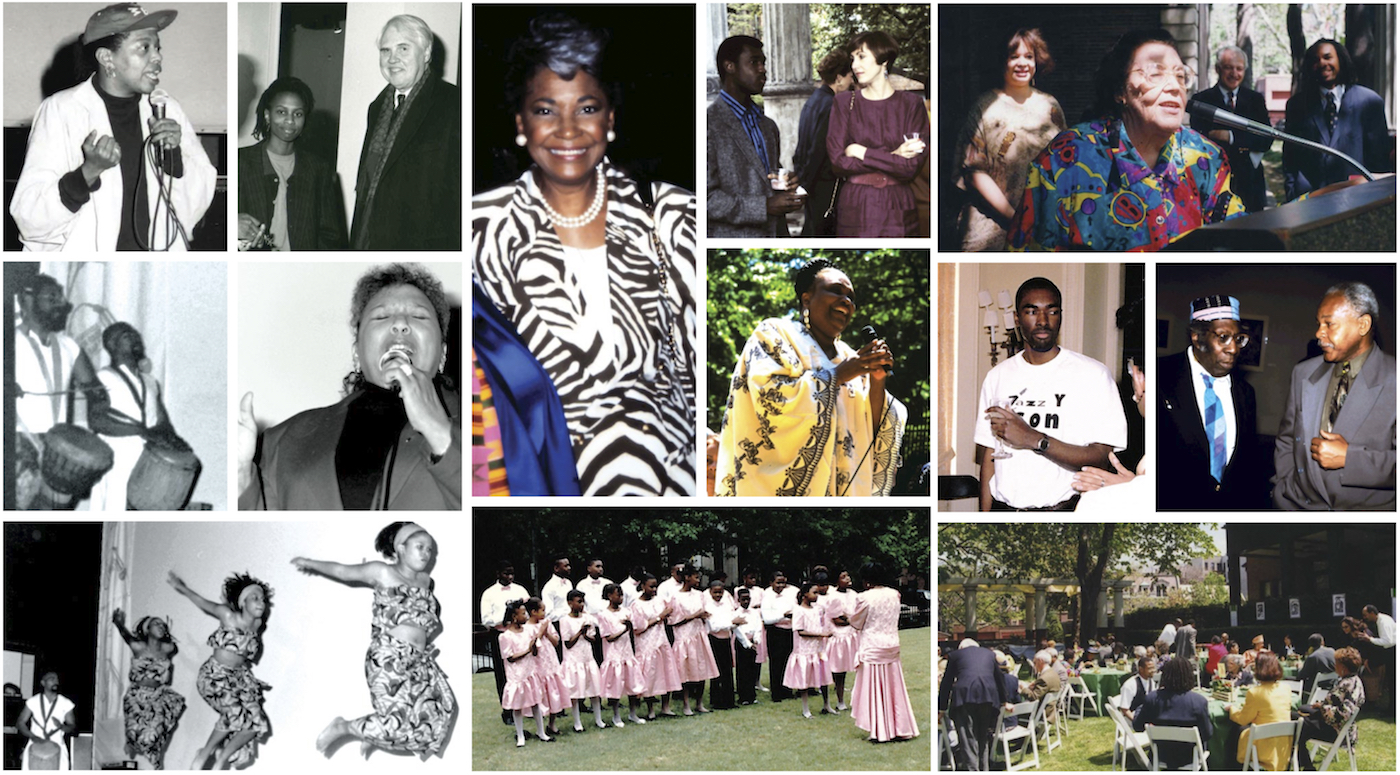 From the beginning, BAP has reflected the vision of Pratt Institute's founder Charles Pratt, an advocate of education and its transformational impact on people's lives who welcomed students of every background to the Institute, regardless of social standing, race, or gender. That vision is just as important for students today, while they're at Pratt and as they move into the creative professions after graduation.
"The Black Alumni of Pratt's impact on our Pratt community is extraordinary. At a time when African Americans and Latinxs are significantly underrepresented in the fields of art, design, and architecture, The Black Alumni of Pratt has been instrumental in helping Pratt continue to diversify its student body," said Pratt President Frances Bronet. "Diversity enhances creativity, broadening thinking and the capacity for invention. BAP's incredible work is helping us continue to lead the way as we move forward together and build upon the foundation of potential in our students."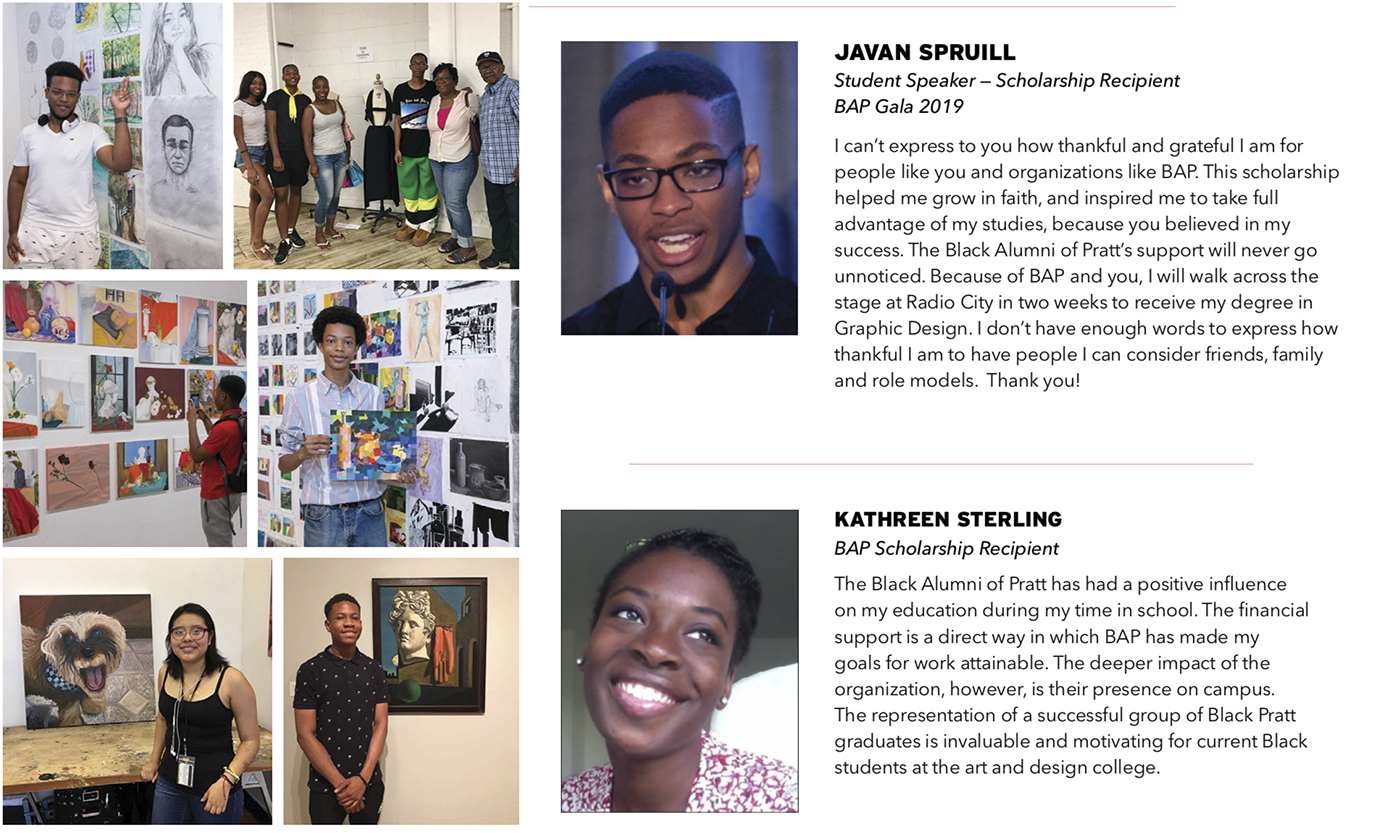 With volunteer leadership, BAP has raised over $5 million since its founding to further its endowed scholarship effort, offer pre-college awards for high school students of African and Latinx descent to pursue an art and design education, and help fund other BAP initiatives.
Partnerships have also been important in providing pathways and opportunities for students. For example, Balenciaga and BAP have partnered to establish two full undergraduate scholarships for students in the School of Design, School of Art, and School of Architecture—including tuition, fees, room and board, supplies, and books. Recruitment for The Balenciaga and The Black Alumni of Pratt (BAP) Full Scholarship is currently underway for the first scholarships to be awarded for the fall of 2021. The annual Márcio Moreira Multicultural Fellowship, created in partnership with global marketing firm McCann Worldgroup and BAP, recognizes Pratt's top academic students by offering paid summer internships at one of McCann Worldgroup's creative agencies in New York City.
More than a thousand students have received financial support to date through BAP's efforts, including 44 full and partial scholarships, close to 1,200 stipends, and 55 PreCollege scholarships.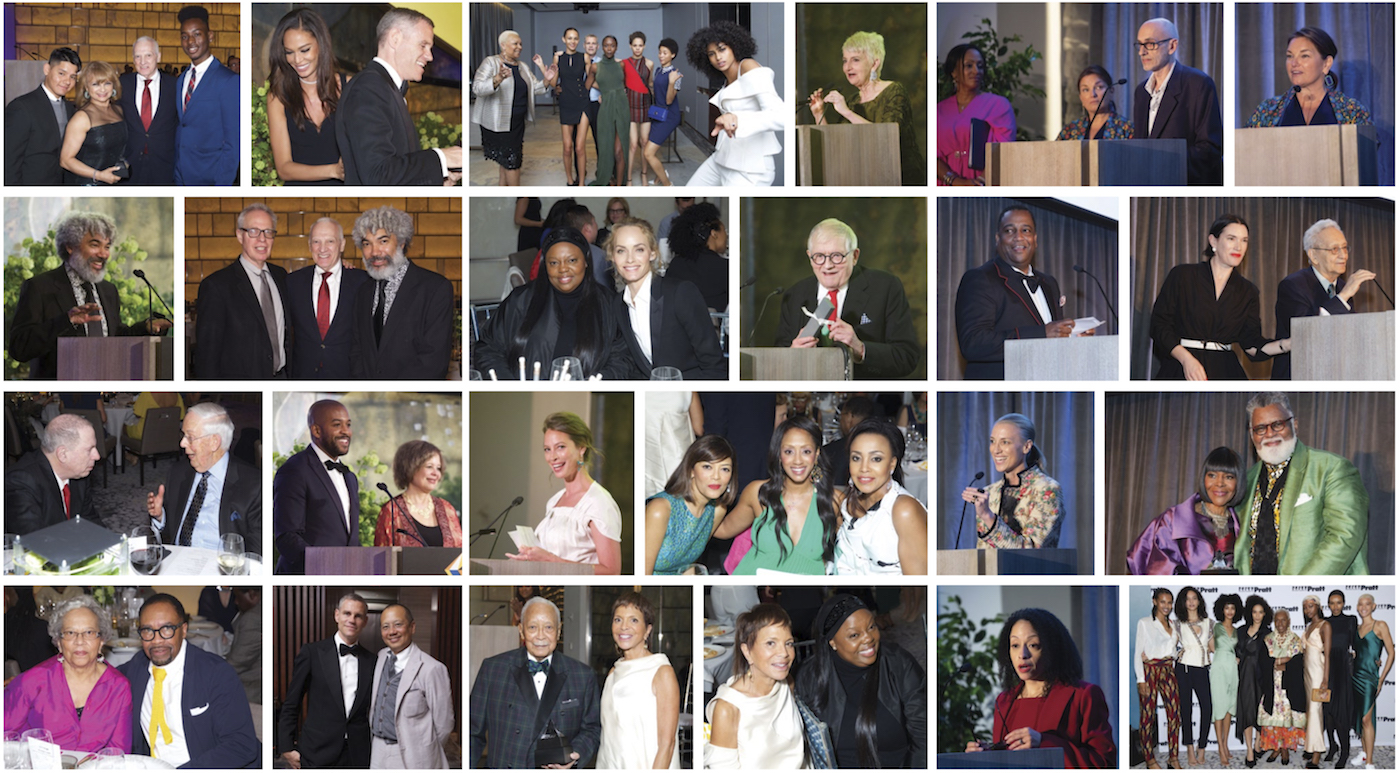 Since 1990, BAP's annual Celebration of the Creative Spirit gala, a scholarship fundraiser, has honored accomplished individuals and companies in entertainment and the world of art and design, from Nancy Wilson (1990) and Jacob Lawrence (1991) to Demna Gvasalia, DeMonty Price, Alexander Smalls, and Frank Stella (2019). Attended by members of the Pratt community and prominent members of New York's cultural, philanthropic, civic, and entertainment communities, the event has played a key role in supporting BAP's work, raising funds, increasing its visibility, and further extending its network.
Pratt's BAP community numbers graduates who have achieved professional success across the creative fields and at leading companies such as Apple, Sony Music Entertainment, and WarnerMedia, and includes heads of ad agencies, art directors at major design firms, award-winning architects and costume designers, and renowned fine artists. Many alumni come back to Pratt, giving their time and effort to mentor and inspire new generations of Pratt students of African and Latinx descent and help build a pipeline for success.
That pipeline starts early, and includes outreach to high school students through collaborative work with Pratt Admissions as well as BAP's scholarship for students to attend Pratt's PreCollege Summer Program. It continues for Pratt's undergraduate and graduate students, through financial support, tutoring, mentoring, and other resources. BAP also helps bridge the transition from college to the professional world through initiatives such as its annual CareerConnect event, where senior students meet one-on-one with industry professionals, including BAP alumni, to discuss their resumes, present work, and gain real-world information on their chosen field.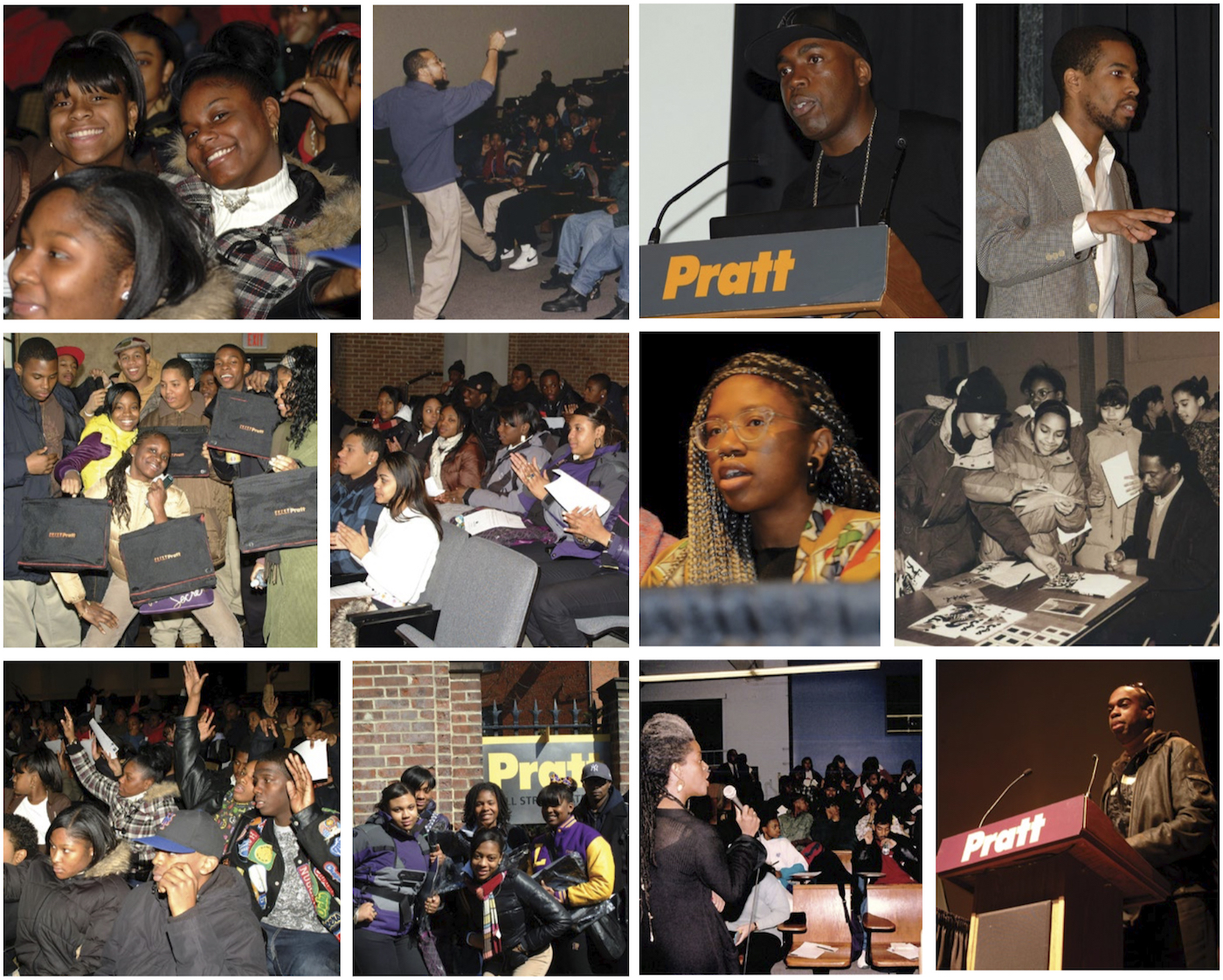 Student speakers at BAP events often talk about how BAP has made it easier to pursue their dreams, whether it's having enough financial support to continue their education, being able to move forward in life with less debt, or finding networking opportunities before and after graduation.
"I am very grateful for everything BAP has done for me, from the stipend to helping me return to school and complete my degree. BAP's community is open-minded and feels like a family away from home," said Tionna Reeves, who graduated with a BFA in Painting last spring. "BAP creates events that allow us to meet BAP alumni who provide guidance and advice. Being a part of BAP opened so much for me."
For BAP scholarship recipient Alvaro Ceballos, now a Pratt graduate with a BFA in Film, the support of BAP and its contributors meant that "I am able to move forward with a lot less debt, which means a lot less stress for my family and me. Thank you for helping students like me fulfill our dreams."
As these students forge art and design careers post-graduation, bringing their diverse voices to the creative professions, the network expands with more BAP alumni and additional potential to give time and support to new students. At thirty years and counting, the community keeps building.
Visit The Black Alumni of Pratt on Pratt's website to learn more or to make a donation. Spotlights celebrating BAP history, scholars, and alumni will be posted on Pratt social media throughout The Black Alumni of Pratt's 30th anniversary year. Follow BAP on Instagram, Facebook, and Twitter.