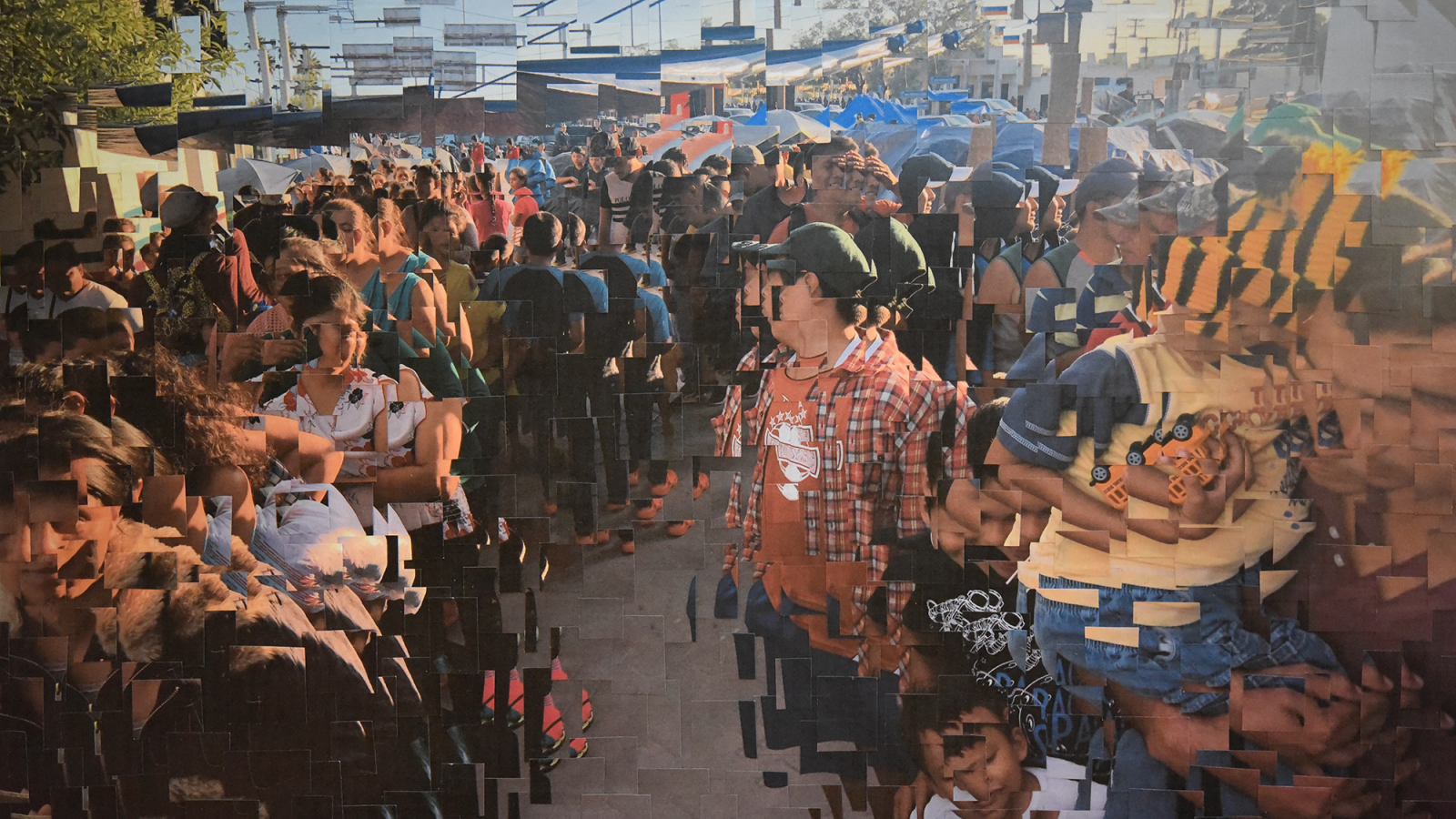 This American Life, The Out Crowd, episode 688, by Lola Dupre
Lina Misitzis, BFA Writing '11, produced a story for "The Out Crowd," an episode of public radio program This American Life that won the 2020 Pulitzer Prize for Audio Reporting, the first ever given for audio journalism.
The Pulitzer Prize was awarded to a team of reporters and producers, including Misitzis, at This American Life for the episode's "revelatory, intimate journalism that illuminates the personal impact of the Trump Administration's 'Remain in Mexico'" policy.
Broadcast in November 2019, "The Out Crowd" is an investigative report on the Trump Administration's asylum policy informally known as "Remain in Mexico." The episode tells the story of the people on the frontlines: asylum seekers living in makeshift tent camps on the other side of the US-Mexico border and the asylum officers who turned them back to Mexico to live in encampments while they await the outcome of their court case. The story Misitzis produced was built around recordings of cartels negotiating ransom for the release of a father and son who had been kidnapped immediately after being returned to Mexico under the policy.
Misitzis joined the staff of This American Life after producing two podcasts about the porn industry with the writer Jon Ronson, The Butterfly Effect (2017) and The Last Days of August (2019). She also makes Oh, Hello: The P'dcast with comedians Nick Kroll and John Mulaney.
The 2020 Pulitzer Prizes were announced via video stream at Pulitzer.org on Monday, May 4. Learn more about the 2020 Pulitzer Prize winners.