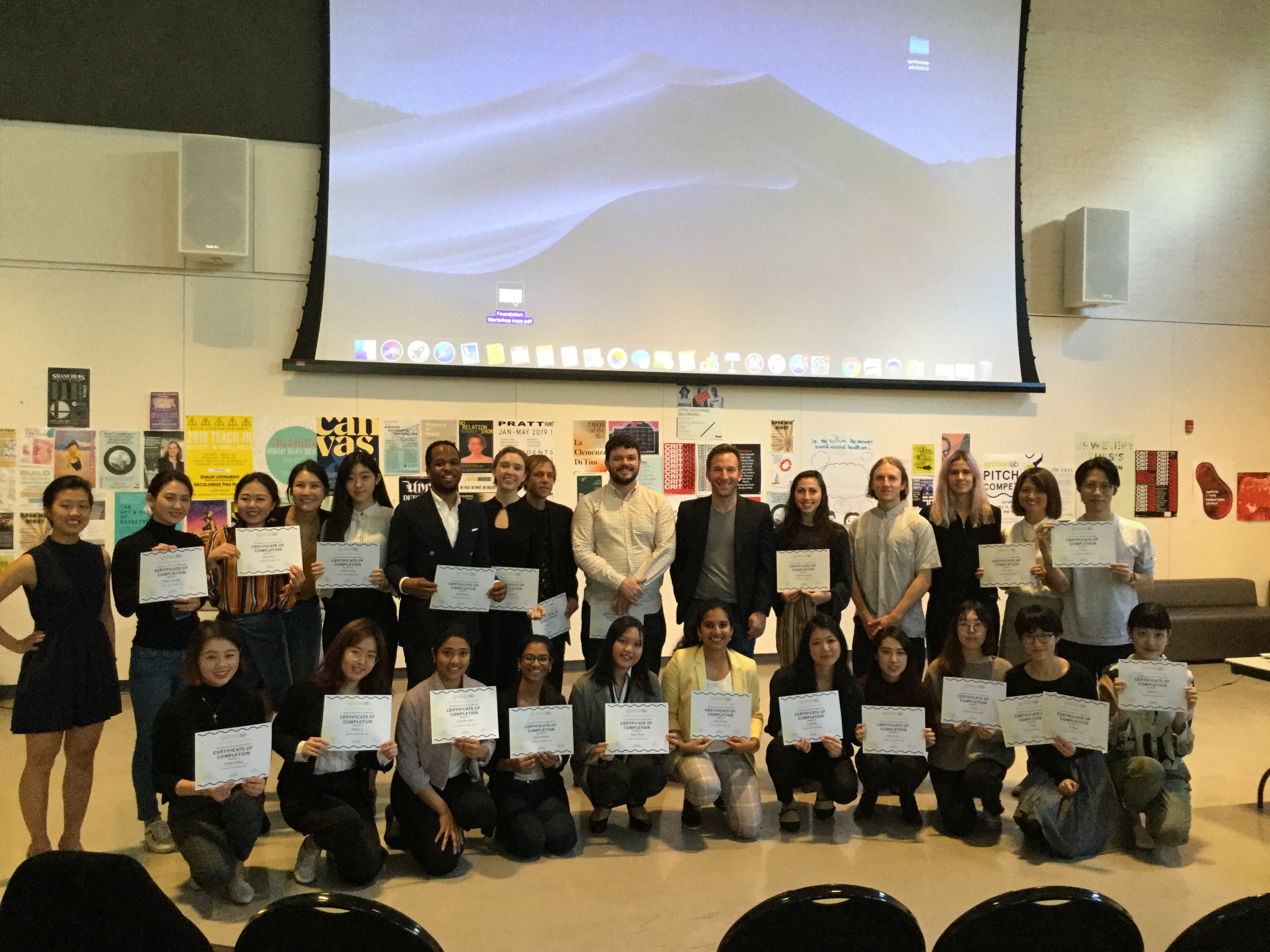 It's one thing to have a great business idea, it's another to have the skills and resources to make it a reality. At Pratt, students and alumni can participate in a crash course on launching their own startups. The Ignition Lab is part of the Center for Career and Professional Development (CCPD) and was founded in 2017 by Associate Director of Career Counseling and Professional Development Carl Fengler. The seven-month, non-credit program is an intensive hands-on learning experience for aspiring entrepreneurs. Students and alumni apply in teams of two to five, with the series of five intensive sessions each focusing on a pivotal aspect of entrepreneurship.
Ignition Lab recently completed its second year, expanding on the first with more teams and the involvement of a venture capital organization. From September to April, participants attended monthly sessions on generating their own business models. This included breaking down every aspect of launching a startup, such as crafting elevator pitches and pitch decks, networking, designing a brand image, analyzing competitors, accessing venture capital funding, and identifying and understanding target audiences. The Ignition Lab also nurtured complementary skills like public speaking, interpersonal communications, and teamwork.
Establishing New Businesses on Inclusive Mapping and Sustainable Fashion
This year's projects ranged from the Haven, a social athletic club that brings together diverse communities through sports and arts, to Wandering Aid, which offers mapping services designed for inclusivity and safety. Other projects engaged with more sustainable consumerism, such as Yellow Napkin, which involves accessories made from recycled materials that are accompanied with personal cultural stories, and Taiyo, a subscription box for ethically-produced womenswear.
"One of the best decisions I could have made before establishing my own business was enrolling in the Ignition Lab," says Taiyo founder Katherine Jacobson, BFA Fashion Design '18. "I have learned to consider everything so that all aspects of Taiyo are developed with thought and intention. I am now educated in subjects I did not have exposure to as a fashion design major like finance models, structuring a business, budgeting, and equity."
Another of this year's projects, Wa-Ma, proposes a triangular, modular shelf that can be arranged to fit a variety of areas, transforming tight spaces into usable storage.
"My ability to think and articulate on the spot have definitely improved since the beginning of the competition, as have my public speaking and networking skills," says Wa-Ma team member Connie Cheng, BFA Communications Design '11. "I've also learned more about startup culture: listening and talking to speakers has provided invaluable insight as to what it's like to be involved in an exciting entrepreneurial community and raise a company in a big city."
CCPD Entrepreneur-in-Residence James McArthur and visiting mentors and speakers provided further guidance. Guest speakers for the most recent year of Ignition Lab included Industrial Design Visiting Instructor Peter Ragonetti of PTR Design LLC, Carlos Ibarra of 141 Entertainment, Chez Bryan Ong of spoon+fork, Brand Strategy and Creative Director Ray Mendez, Cody Burke of Stratasys, and Pratt alumna Abigail Dubois of EACH Jewels. Each speaker shared their insights into effective business practices for today's industry.
The program culminated with April's Ignition Lab Pitch Competition. At the event, teams pitched their products to a panel of judges composed of venture capitalists, angel investors, and established professionals in various entrepreneurial fields, including D.K. Smith of the Brooklyn Innovation Center, RJ Wafer of Live Planet, Jacqueline Ros of Techstars, Hanah Tran of the FHH group, and Haywood Perry of the Dorm Room Fund. (A video introducing the Pitch Competition is online.) The runner-up for this year was Haven, and the winner was Taiyo. All of the finalists are offered time with the judges to further develop their businesses. Each team that participates earns an experiential learning certificate for their resumes.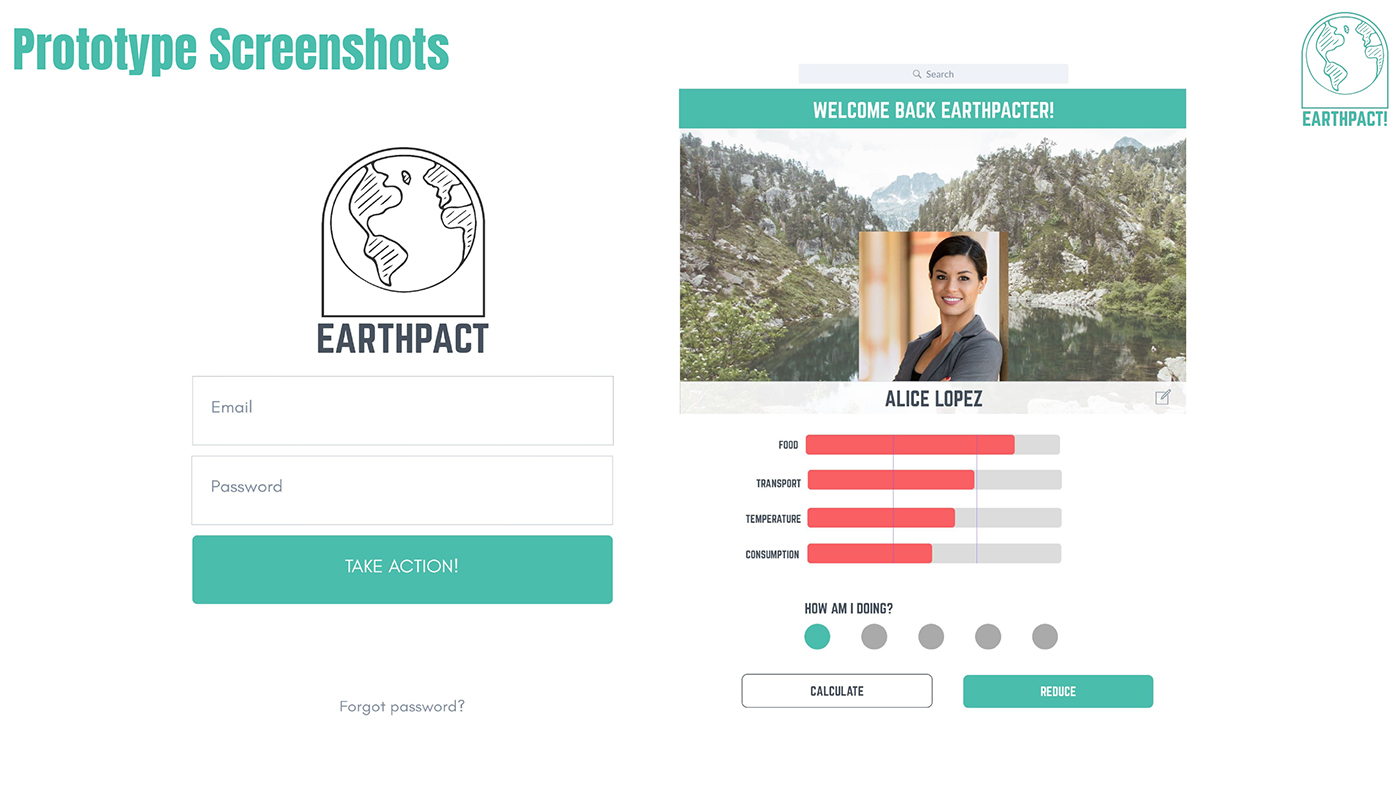 Learning Skills for Lifelong Entrepreneurial Success
A first-year finalist that evolved beyond Ignition Lab is Earthpact, created by three graduate Sustainable Environmental Systems students: Isil Akgül, Samuel Pressman, and Summer Sandoval. They proposed a social media-oriented tool to facilitate more sustainable lifestyles. Aimed at reducing an individual's carbon footprint, Earthpact offers an easy, engaging, and personalized way to share steps for a more sustainable lifestyle with an online community.
"One of the most important skills we learned was how to make an idea real," says team member Sandoval, MS Sustainable Environmental Systems '19. "We all came into Ignition Lab with an idea and we learned the skills for researching, interviewing, and public speaking to effectively share our work with other people. We developed our confidence in our work as we were taught the skills to develop our idea. Personally, I think the best thing I learned was how to communicate with an audience and work with my team."
Although the team has prolonged developing Earthpact into an app until after graduation, Sandoval states they have all utilized its concepts in their practices. "The project itself emphasizes a holistic view of sustainability and the impact of individual actions," she says. "We have used this approach for our resiliency studio, capstone projects, and work positions. We hope to further develop the project itself post-graduation to see our ideas and work come to fruition."
Beyond creating cohesive business plans, the Ignition Lab is about preparing participants to develop their professional networks and collaborative skills for lifelong success and consider the potential social impact of their entrepreneurial goals.
Images: The Ignition Lab participants at the 2019 Pitch Competition (courtesy Ignition Lab); Prototype screenshots of Earthpact (courtesy Earthpact)