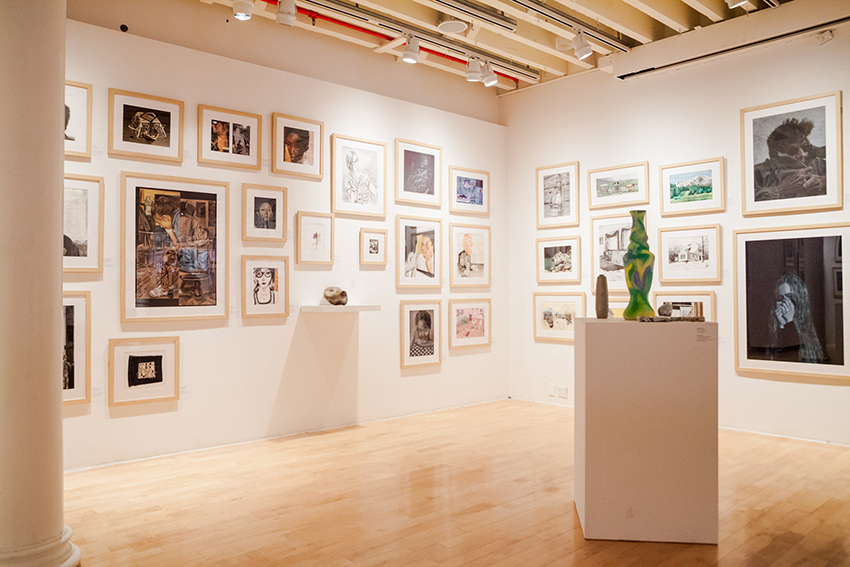 Pratt Manhattan Gallery recently featured an exhibition of work by students in grades seven through 12 who won national awards from the Scholastic Art & Writing program. The exhibition, titled Art.Write.Now.2016 National Exhibition, was on view from June 2–12 and included a day of celebration that featured an educators' breakfast attended by Pratt Institute President Thomas F. Schutte.
Opening remarks were given by Scholastic's Courtney Buckland, affiliate director of awards, and Debra Samdperil, assistant executive director of programs. Schutte welcomed the attendees and spoke about Pratt's importance as a center for learning. After the introductions, Brian Brooks, adjunct associate professor (CCE) of Foundation Art, gave a lecture on the importance of drawing as a foundation for abstract thinking and art making.
Other events throughout the day at Pratt Manhattan Gallery included an art workshop for students by Pratt School of Art Professor Wilfredo Ortega and a panel discussion, reading, and open mic that featured student poets.
Image: Work on display at the Art.Write.Now.2016 National Exhibition