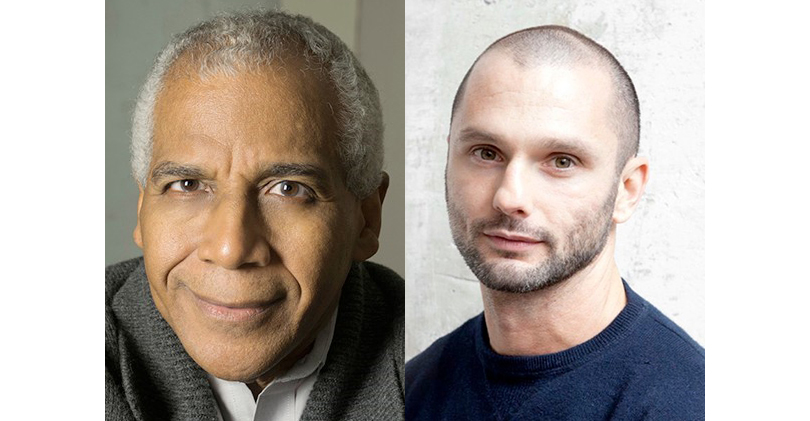 For the 30th anniversary of the Rowena Reed Kostellow Awards, Everardo Jefferson, BID '68, and William Cotton, BID '07, were honored for their outstanding achievements and leadership in design. The Rowena Reed Kostellow Fund annually recognizes Pratt Institute alumni whose work advances the principles of design developed by industrial designer and educator Rowena Reed Kostellow. The 2020 award ceremony was held virtually on August 13.
Rowena Reed Kostellow established Pratt's Industrial Design program with her husband, Alexander Kostellow, and Donald Dohner in the late 1930s. Teaching on campus for over five decades, she was pivotal in developing a foundation curriculum for art and design students that was widely adopted by colleges across the country. She was especially interested in fostering visual literacy through a deep understanding of structure and dimension so that the next generation of artists and designers would make the world a better place. The Rowena Reed Kostellow Fund at Pratt was created following her death in 1988. It celebrates and communicates her legacy by supporting the continuation of her teachings with scholarships, publishing, and other programs.
Jefferson is honored with the 2020 Rowena Reed Kostellow Award for his work in architecture, education, and preservation. He studied at Pratt under Rowena Reed, Bill Folger, and Ivan Rigby and later attended the Yale School of Architecture. With Caples Jefferson Architects, which he co-founded in 1987 with Sara Caples, he has concentrated on how architecture can engage with the social issues and cultural context of a community. The firm's projects have ranged from the Weeksville Heritage Center in Brooklyn that complements the surviving houses of a 19th-century Black community to the Starr East Asian Library at Columbia University that gracefully renovated a Beaux-Arts design by McKim, Mead & White. Jefferson is a longtime teacher at colleges and universities, including most recently as the Louis I. Kahn Visiting Assistant Professor at the Yale School of Architecture. He currently serves as the New York City Landmarks Preservation Commissioner promoting the preservation of architecturally, historically, and culturally significant buildings across the five boroughs.
Cotton is honored with the Young Designer Award for his inventive and multidisciplinary design practice. While freelancing for Domino magazine shortly after his graduation from Pratt, he founded his own design company. Through it he expanded his design work to encompass furniture, lighting, objects, floor coverings, and commercial and residential interiors, always pushing the boundaries of form and dimensions. Whether the playful intersections of his Pick Up collection of lighting or the eclectic interior of the home of artist Cindy Sherman, he has brought an original perspective to dynamic designs. In 2010, he launched a tableware line with Bergdorf Goodman and in 2017 he was added to the AD100. In 2019, he was appointed Senior Vice President and Creative Director of Ralph Lauren Home.