Pratt Institute's Board of Trustees has named Roelfien Kuijpers as its newest member. Kuijpers' appointment was effective in March 2010.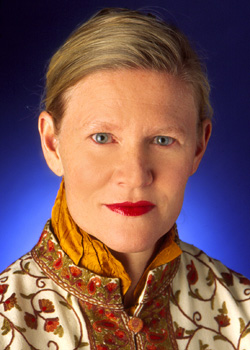 Kuijpers is a managing director and global head of DB Advisors, the institutional business of Deutsche Asset Management (DeAM) and a member of DeAM's Global Operating Committee. She leads a global business that manages assets for institutional investors worldwide, including pension funds, corporations, endowments, foundations, and financial institutions. DB Advisors' range of investment solutions include equity, fixed income, and alternative strategies.
Prior to taking her current position in February 2006, Kuijpers was global head of strategic planning, communications, and marketing for DeAM, a role she held previously in the firm's Global Equities division. An experienced markets professional, Kuijpers joined Deutsche Bank in 1995 as managing director and head of European equities sales in North America. Before coming to Deutsche Bank, she was a managing director and head of European equities in North America at SG Warburg Inc.
In addition to directing DB Advisors, Kuijpers serves on the board of directors of the Deutsche Bank Americas Foundation, which supports nonprofit organizations in the United States, Latin America, and Canada that concentrate on community development, education, and the arts. She is active in Deutsche Bank's Women on Wall Street conference series, which provides a career development forum for professionals in finance and related industries; is a member of the Women's Leadership Board of Harvard University's John F. Kennedy School of Government, a board that advances issues related to women throughout the world; and serves on the board of the Metropolitan Opera.
A native of the Netherlands, Kuijpers holds a master's degree in history from the University of Leiden. Kuijpers is a resident of New York City.