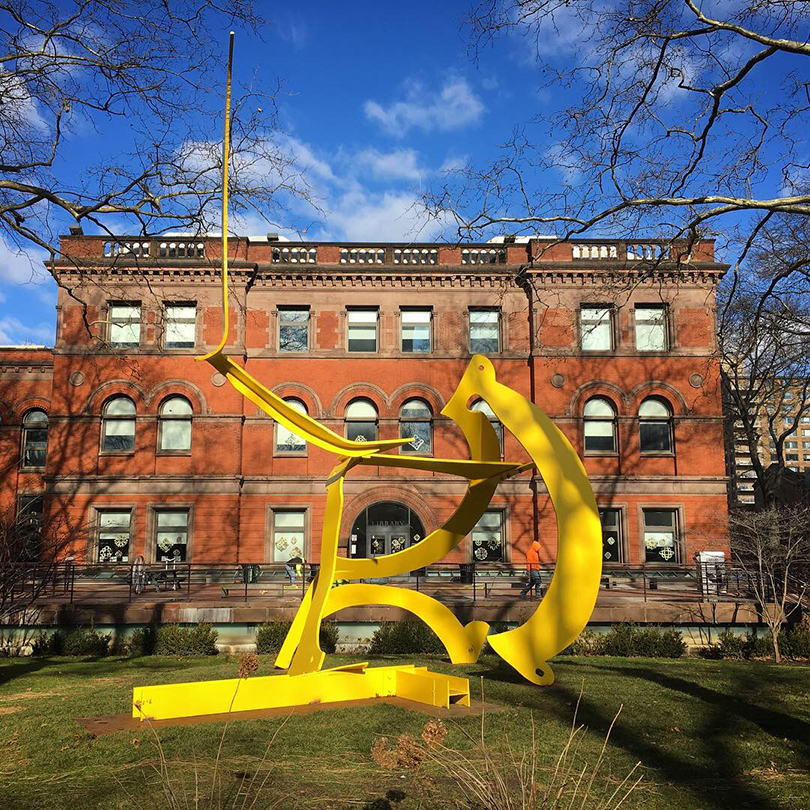 Paintbrush, a work by internationally renowned sculptor Mark di Suvero, has been installed in front of the main entrance of Pratt's Brooklyn campus library.
In 2015, Mark di Suvero began working on a series of sculptures that draw inspiration from the work of the French artist, Henri Matisse. As part of this series, Paintbrush uses a bowing curvilinear structure that recalls the mutable paper and thumbtacks used by Matisse for continuous alterations.
The sculpture was installed on January 9, overseen by di Suvero and an installation team. Another work by di Suvero, Jive, which had been on view near the Brooklyn campus Rose Garden since 2002, was deinstalled on the same day.
Paintbrush is on loan from Mark di Suvero and Paula Cooper Gallery.
Image and video: Katherine Brown