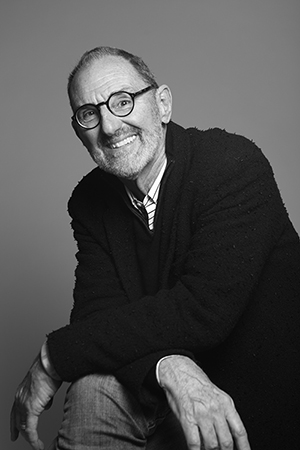 Thom Mayne, Pritzker Prize-winning architect and founding principal at the interdisciplinary architectural firm Morphosis, has been appointed the first "Critic at Large" in Pratt Institute's Graduate Architecture and Urban Design (GAUD) program within the School of Architecture this spring.
The Critic at Large position was created in spring 2017 to expand discourse across the GAUD curriculum and build connections between the pedagogical and professional aspects of the program. The position will be held by an accomplished educator and practitioner whose commitment to architectural design and its related fields is world-leading. It will be continued through the 2017-2018 year.
Together with the dean of the School of Architecture, GAUD chair and related faculty, the Critic at Large will work directly with students from each year and each program on their projects during several key days throughout the semester, assisting them with their projects and holding discussions about the architectural field and discipline. Discussions with students will help them to build and expand an awareness of issues such as the relevance and participation of architecture in addressing challenging problems.
Events surrounding the Critic at Large visits will range from intimate to public discussions and from lively debates to direct, instructive coaching.
Mayne, a 2005 Pritzker Prize winner, is a tenured professor in UCLA's Department of Architecture and a founding member of the Southern California Institute of Architecture (SCI-Arc). He is the founding principal of Morphosis, a firm known for its innovative and iconic designs and rigorous, collaborative research, whose work worldwide ranges in scale from residential, institutional, and civic buildings to large urban planning projects.
In association with his appointment, Mayne will give a lecture at Memorial Hall on the Institute's Brooklyn campus on Thursday, April 13 at 6 PM. The lecture will reflect upon his work and career as an educator and architect. It will be free and open to the public.
Read more about Graduate Architecture and Urban Design at Pratt.
Image: Thom Mayne (photo: Michael Powers)