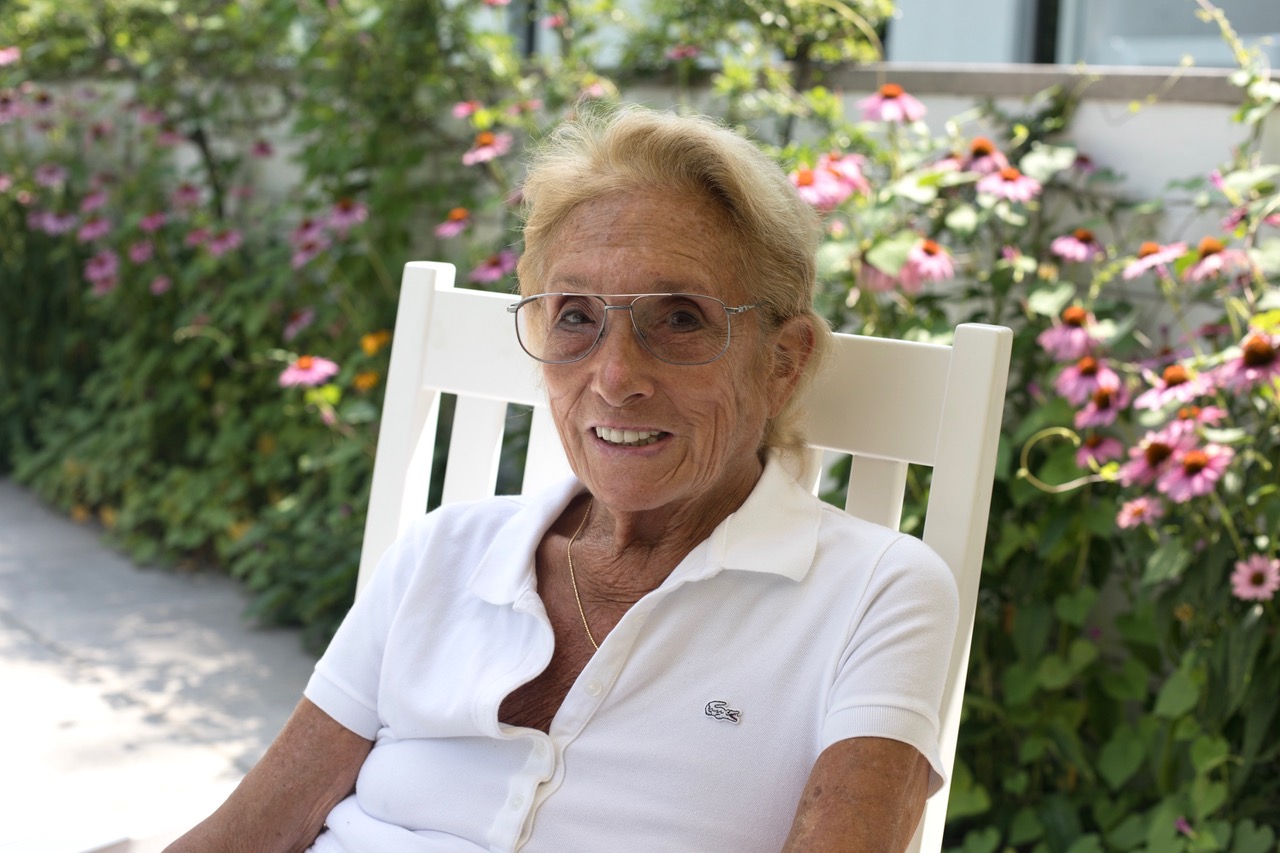 Pratt mourns the loss of Hazel Siegel, Visiting Assistant Professor of Interior Design at Pratt Institute. Siegel was a dedicated teacher who brought her considerable experience in textile design to the classroom. She died on January 9, 2020.
Before her academic work, Siegel had an over 40-year career in the textile industry. This included leadership roles at several major design companies such as Boris Kroll Fabrics and Designtex, and seminally as Creative Director for textiles at Knoll. She also founded Textus, a textile company specializing in modern design. Her more than 35 design awards included recognition from the Institute of Business Designers (IBD) and the American Society of Interior Designers (ASID).
After retiring from Textus, she joined the faculty at Pratt in 2004. For over a decade, she led the "Textiles for Interiors" course for students in the Interior Design department.
"She was so accomplished in her field, yet remained so joyful about working with students," said Robert Nassar, Adjunct Associate Professor of Interior Design. "She inspired me to be a better professor with her ability to quickly get to the essence of a student's design and to give them direction while refraining from overpowering their creativity."
Ever dedicated to the academic and professional lives of students, Siegel was the head of the New York chapter of the International Interior Design Association (IIDA) Knowledge Forum, connecting industry leaders to interior design students across New York.
As a tribute to Siegel's legacy, wallpaper designs from her "Textiles for Interiors" course will be on view outside the Interior Design office on the Pratt Brooklyn campus from January 22 to February 3.
She is survived by her husband Robert Siegel, FAIA and Pratt Trustee Emeritus, as well as her children, Alexandra Shuman and Jonathan Siegel, and her four grandchildren.
Image: Hazel Siegel (courtesy Alexandra Shuman)