The winners of this year's Research Open House (ROH) awards have been announced. The 2022 edition of the annual event organized by the Office of Research and Strategic Partnerships in the Provost's Office includes 45 projects showcasing the wide range of research happening throughout Pratt. Since launching in 2018, ROH has featured work by students, faculty, staff, and alumni from across disciplines. The awards celebrate some of the most forward-thinking projects from this interdisciplinary research ecosystem.
This year's Research Recognition Award was given to Scott Ruff, adjunct associate professor of undergraduate architecture, and Jeffrey Hogrefe, professor of humanities and media studies. The award recognizes their publication In Search of African American Space: Redressing Racism (Lars Müller, 2020), an anthology of essays edited with Carrie Eastman and Ashley Simone that examines African American space through historical records and personal and collective memories. As the duo stated in their Q&A for ROH, they share a dedication to engaging with the context of architecture and how collaboration can be instilled in its academic and professional practice.
One of Pratt's highest honors, the Research Recognition Award is conferred annually by the Academic Senate and the Office of the Provost. The award involves a yearlong review process and is presented to people with strong ties to Pratt who have made significant impacts on academic research, achieving critical review and reception for their work.
"This year's award—the first of its kind to be awarded to a collaborative team—is a testament to the excellence of Professors Ruff and Hogrefe's work," said Provost Donna Heiland.
At Pratt, Ruff and Hogrefe have co-taught the undergraduate research studio Connecting to the Archive and the Black Studies elective Mapping Lines of Flight. They also collaborated on the Pratt Weeksville Archive, an oral history initiative developed with the Weeksville Heritage Center, community partners, and Pratt students. In addition to being part of the School of Liberal Arts and Sciences faculty, Hogrefe is the co-founder of Pratt's architecture writing program and the In Search of African American and Indigenous Space Research Collective. He is an affiliate faculty member in the graduate program in performance studies and is the co-creator of the Abolitionist Landscape Project, a cultural remapping of the Potomac River Valley. Before Ruff joined the School of Architecture faculty, he taught at Syracuse University, Tulane University, Yale University, and Cornell University. The Graham Foundation for Advanced Studies in the Fine Arts has supported his work, and he has received awards for diversity, inclusion, and community outreach from the American Institute of Architects and the Association of Collegiate Schools of Architecture.
A team of faculty judges selected several of this year's ROH projects for further awards. The Sustainability Award was given to Frontiers of Extraction in the Deep Sea by Jennifer E. Telesca, associate professor of social science and cultural studies. Telesca's research investigates deep-sea hydrothermal vents as important sites of biodiversity and the complications from potentially using the minerals at the vents for renewable energy.
NFTs and Art Management received the Innovation Award. The project by Chang Liu and Sage Callen, both MPS Arts and Cultural Management '23, analyzes and considers the potential futures for NFTs in a new model of art and art-making.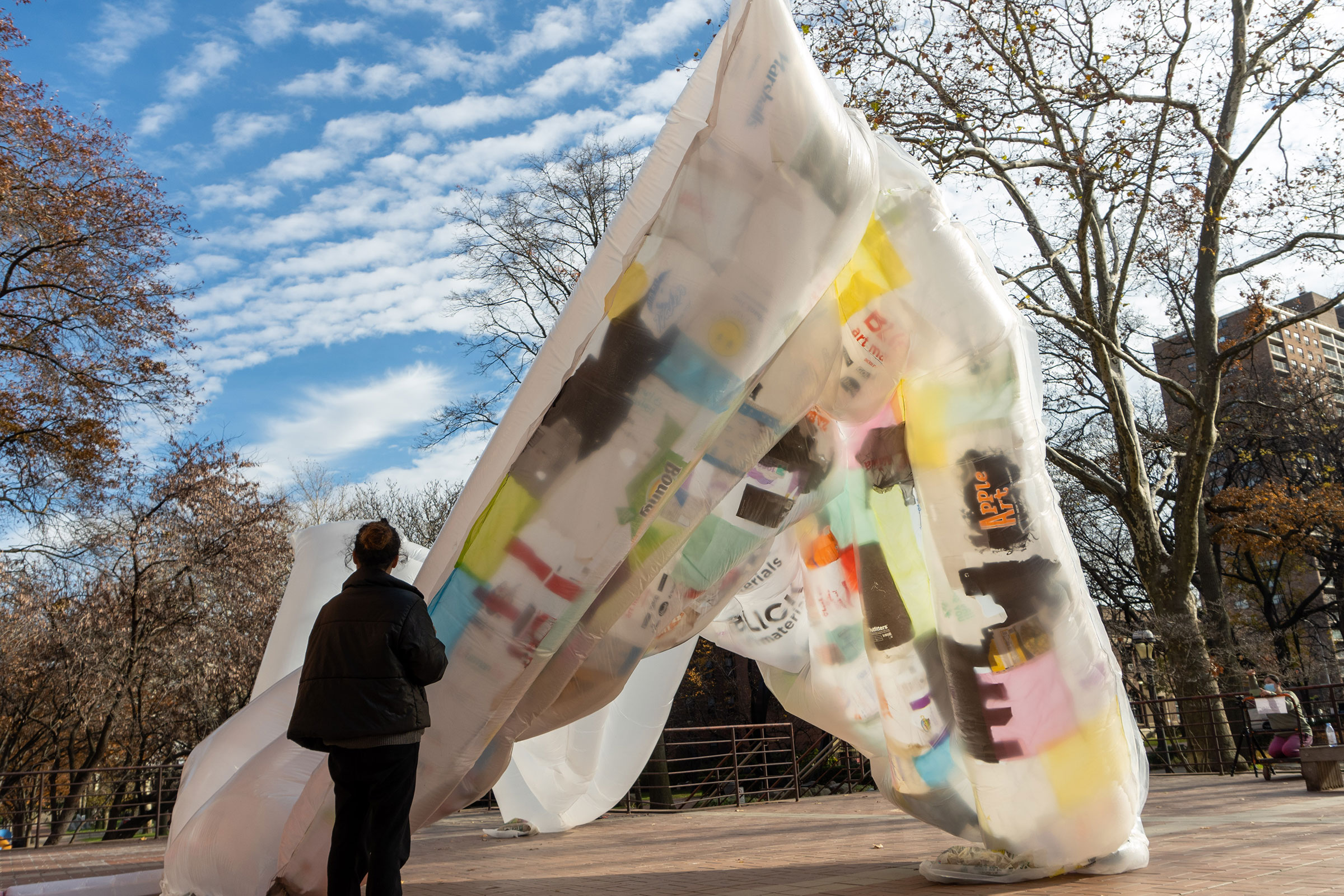 There was a tie in the categories of Impact and Start-Up. The Impact Award recognized Pop Up Drop Off in the School of Architecture and Building Organizational User Capacity in Museums in the School of Information. The Pop-Up Drop-Off pavilion created by an undergraduate architecture student team including Hannah Bacsoka, Defne Celtikci, Ileana Hernandez, and Meera Ilahi is an inflatable structure they developed in a course taught by Robert Lee Brackett III and Duks Koschitz of Pratt's d.r.a. Lab. It is an interactive site for dropping off plastic film for recycling, raising awareness around plastic waste.
Building Organizational User Capacity in Museums was led by Associate Professor Craig MacDonald and Assistant Professor Elena Villaespesa with a graduate student team including Nora Gordon, Rachel Jackson, Danielle Kingberg, Kyle Kisicki, Kate Nadel, Hriti Shah, and Aimee Shi. They worked on a UX Capacity-Building Playbook for Museums with a database of proven strategies for museums and cultural heritage institutions to create meaningful digital experiences.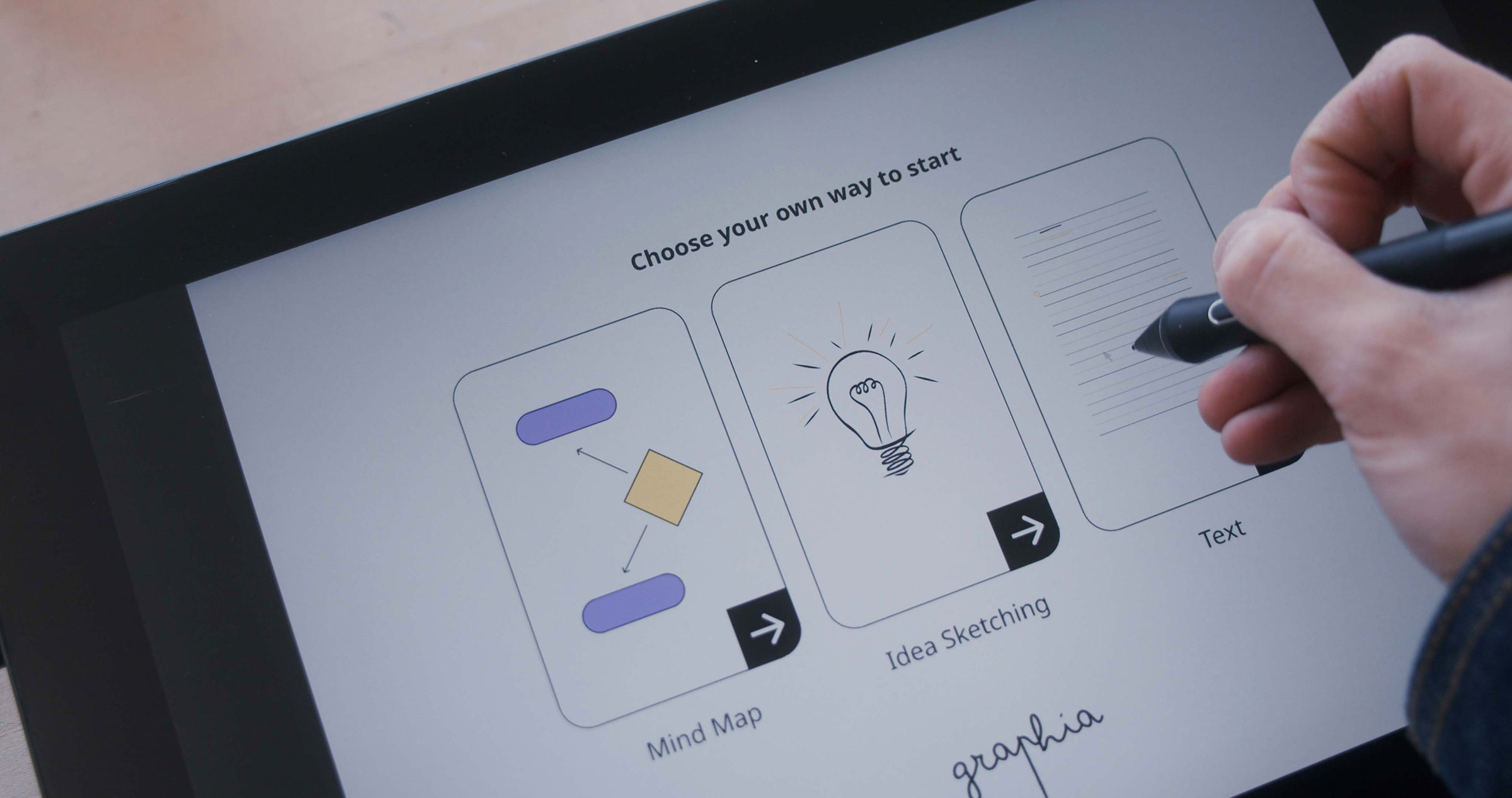 The Start-Up Award went to Graphia and Tackl Board: Adaptive Cooking. The two School of Design projects are both aimed at creating a more accessible and inclusive world. Graphia by Dhruv Mishra, MID '22, is a graphic, tablet-based tool that helps students write essays visually, with an AI model helping to diagnose learning disabilities behind the scenes. The Tackl Board by Selin Miskavi, BID '22, is a biomimicry project that assists individuals with less mobility and strength in one hand when they cook, involving a cutting board and relevant attachments.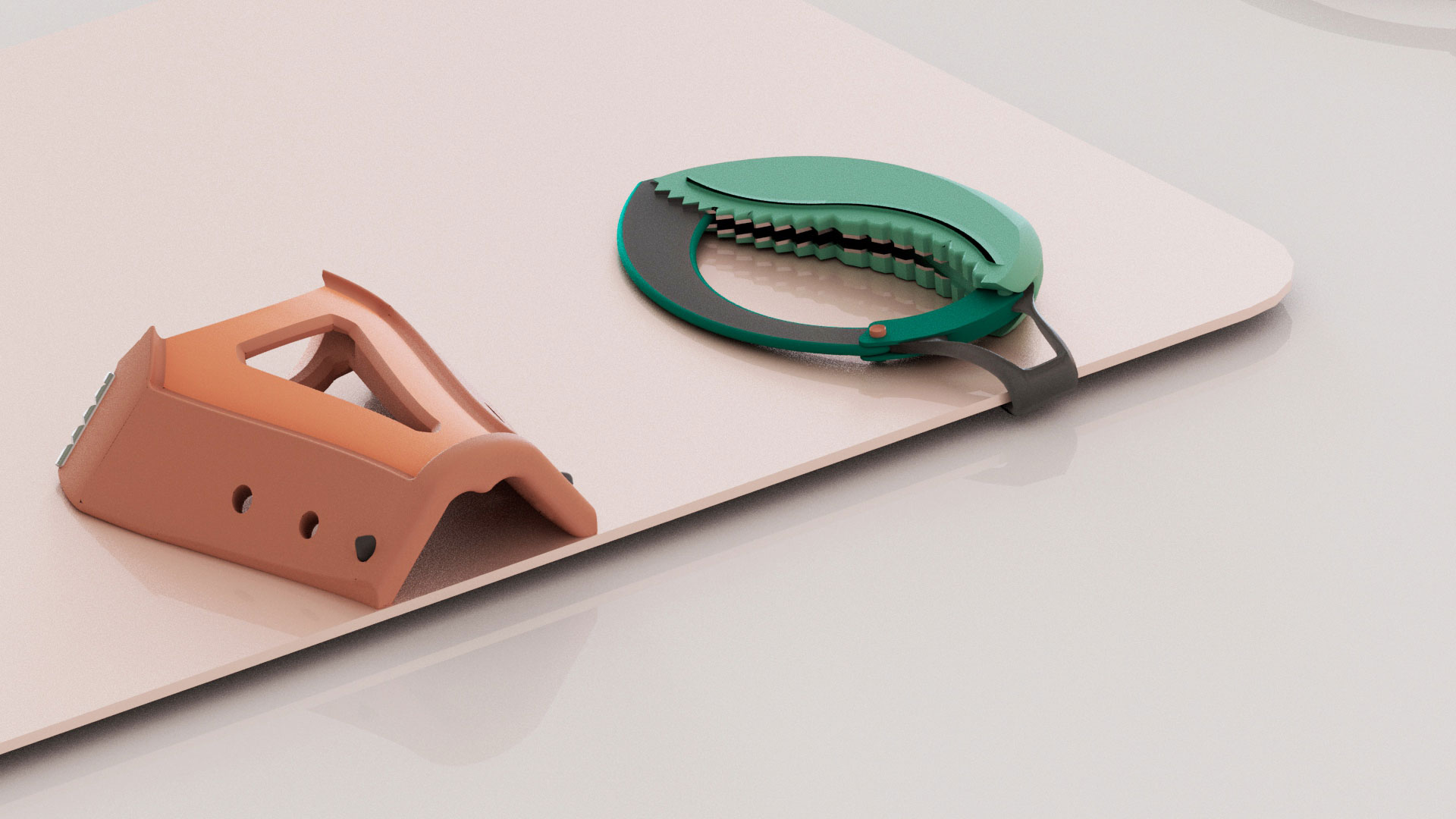 Finally, the People's Choice Award, voted on by over 2,000 people, went to Kalye Toolkit: Streets for the Community, By the Community in the School of Architecture. Created by Robert Adrianne Gomez, MS City and Regional Planning '21, the project empowers communities to design their own streets using technology, such as an app and 3D modeling, to make the experience interactive and collaborative.
All the 2022 ROH projects are available to explore online, reflecting the forward-thinking research happening year-round at Pratt.