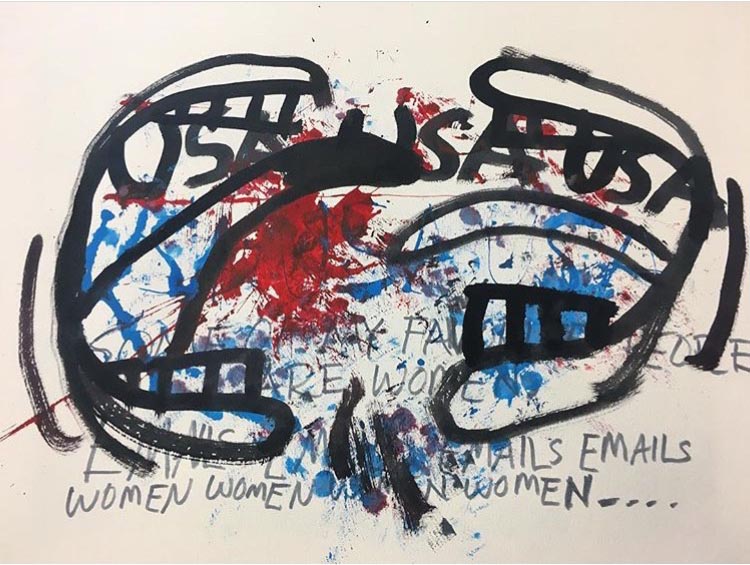 On Wednesday, October 19, Scott Menchin, adjunct professor of undergraduate communications design, illustrated the final televised presidential debate between Hillary Clinton and Donald Trump live for the New York Times on Facebook.
During the real-time drawing, people watching on Facebook Live left suggestions in the comments area for Menchin to illustrate as the debate unfolded. The Facebook video has received over 258,000 views and generated more than 2,000 comments, likes, and reactions since it went live.
Menchin, who has taught at Pratt since 1991, has illustrated more than 15 children's books. Menchin's book,Taking a Bath With the Dog and Other Things That Make Me Happy, which he wrote and illustrated, won The Christopher Award. He also illustrated a children's book by Bob Dylan titled Man Gave Names to All the Animals. Menchin has created illustrations for numerous publications and corporations, and his work has appeared in American Illustration, Print Magazine, The Society of Illustrators, and the Society of Publication Designs.
Those who missed the debate or would like to experience it in a different way can view the video on the New York Times Opinion Section Facebook page.