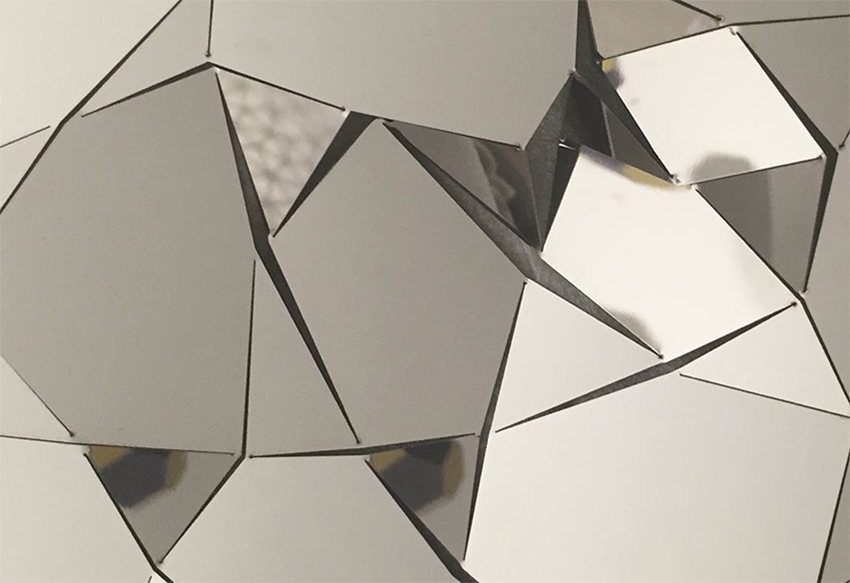 Undergraduate Architecture Professor and Co-director of Pratt's Center for Experimental Structures, Dr. Haresh Lalvani (M.S. '72), will participate in the Symmetry Festival 2016, which will be held in Vienna from July 18-22. Lalvani will deliver a public keynote lecture, display work, and conduct an educational workshop as part of the festival, which is the world's largest multidisciplinary conference and art festival in symmetry studies, bringing together scientists, artists, educators, and practitioners.
On July 19, Lalvani will give a public keynote lecture titled, "The Morphological Universe: Genetics vs. Epigenetics in Form-Making" in the framework of the Vienna Lectures series.
Several artworks by Lalvani will be on view at the Hungarian Cultural Center in Vienna (Collegium Hungaricum Vienna) in Non-Euclidian Geometry, Curved Spaces, Gravitational Waves, an art exhibition being held in connection with the festival in celebration of the 100th anniversary of Einstein's General Theory of Relativity. Straddling the border of art and science, the exhibition explores how scientific achievements have influenced geometric arts a century after the birth of the General Theory of Relativity.
Lalvani will display works related to experiments that are reminiscent of Einstein's idea that gravity bends space, including stills from the video Rotational Gravitational Forming (2007), which show a bowling ball bending a metal surface with laster-cut slits into an upside-down dome as it gradually rolls downward toward the center. Other pieces include Untitled 1 and Untitled 2 (2014), two mirrored stainless steel artworks that hint at "fractured curved space".
As part of the festival's Family Day programming on July 22, Lalvani will present a participatory workshop, "Pentiles and Golden Pentagrams," that will engage visitors to enjoy exploring the world between order and apparent randomness using a new version of children's blocks.
This year's Symmetry Festival, organized by the Hungary-based institute Symmetrion, is hosted by the Vienna University of Technology in cooperation with the Bertalanffy Center for the Study of Systems Science.
More information about the Symmetry Festival 2016 can be found here.
Image: Close-up of Haresh Lalvani's Untitled 1(2014) (from photo by Ardon Lee)