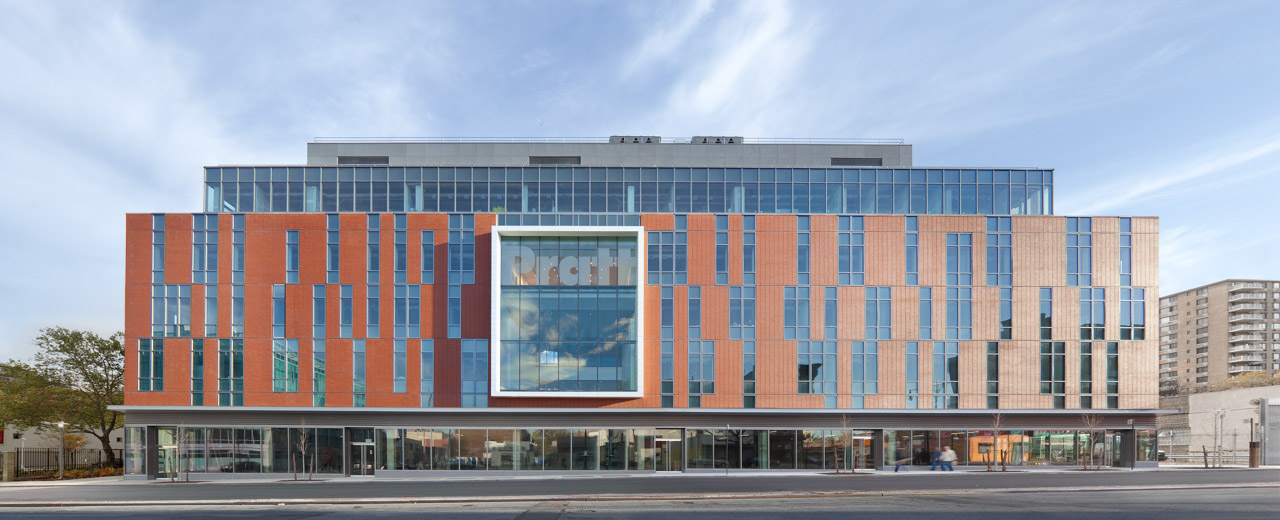 Pratt Institute President Thomas F. Schutte was the guest of honor at a CPEX Real Estate event held near Pratt's Brooklyn campus on the evening of July 22. The event, which was attended by neighborhood leaders and business owners, honored Schutte for the impact he has had in helping to shape the development of the community over the last two decades. Guests took part in a walking tour of Myrtle Avenue led by Robert Walsh, senior managing director at CPEX and former small business services commissioner, and the Myrtle Avenue Brooklyn Business Improvement District (BID), followed by a reception at Putnam's Restaurant on Myrtle Avenue.
Schutte was recognized for working with property owners since his arrival at Pratt in 1993 to create a local development corporation and then a business improvement district to revitalize the Myrtle Avenue corridor and fill vacancies. These efforts yielded the Myrtle Avenue Revitalization Project, for which he is chair, and the Myrtle Avenue Brooklyn BID. Pratt has worked closely with these organizations to stimulate growth and development in the neighborhood.
"We at Pratt are very proud of what Myrtle Avenue has become over the years and the journey that has been taken to get here," said Schutte. "Many people have played a role—the Institute, the Myrtle Avenue Brooklyn Partnership, local business owners, and all of the people who live, work, and shop along this corridor. Through hard work, Myrtle Avenue has become a model for how BIDs and community development can help neighborhoods and commercial strips thrive," he explained.
Jennifer Stokes, director, business services at Myrtle Avenue Brooklyn Partnership, and Chad Purkey, director, planning and economic development at Myrtle Avenue Brooklyn Partnership, co-led the walking tour, which departed from Putnam's at the heart of the revitalized Myrtle Avenue corridor and included stops on the Pratt campus at Myrtle Hall and the new Film/Video building at 550 Myrtle Avenue.