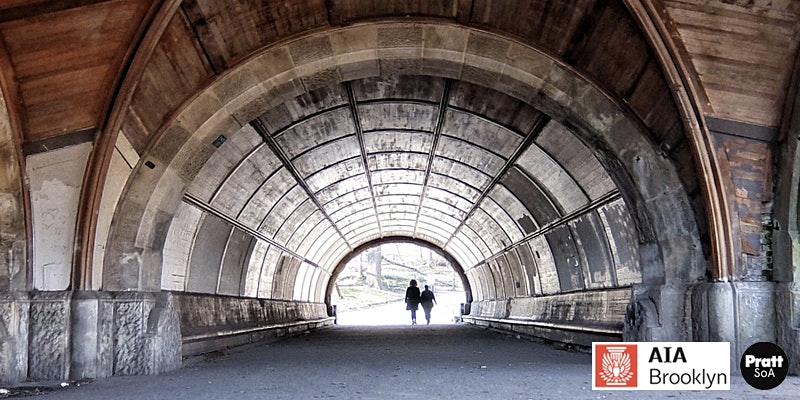 (courtesy Joseph Koelbel Architect)
In response to COVID-19's impact on architecture, the Pratt Institute School of Architecture is partnering with the Brooklyn Chapter of the American Institute of Architects (AIA Brooklyn) to offer four free AIA-accredited courses. Especially in New York, the industry has been rattled by the pandemic with firms moving to remote work, construction sites shutting down, and architects facing a major loss of income from the widespread reduction and cancelation of projects. Launching on April 29, these short online courses offer dialogue on current topics like affordable housing during a pandemic as well as in-demand technical training. All provide needed Continuing Professional Development (CPD) credits for AIA membership and architecture licensing.
"Our intention is to show our solidarity with our extended architecture community by offering free classes to professionals that can be accessed remotely," said Harriet Harriss, dean of the School of Architecture. "Thanks to our partnership with AIA Brooklyn, architects can earn the vital credits they need to complete the CPD requirements necessary to maintain registration. From our perspective, the Pratt School of Architecture community extends beyond the boundaries of our campus and includes our professional friends and allies, too. We are in this together—therefore, we urgently need to find practical ways to sustain our community, together."
Marshall Shuster, director of continuing education at AIA Brooklyn, added, "AIA Brooklyn is committed to the advancement of the profession through the pandemic and beyond. We are thrilled to partner with Pratt in the dissemination of these pertinent classes."
These courses, called the "Executive Education Series," have a focus on how the professional practice is changing with COVID-19 and ways the industry can be involved in recovery efforts.
"More than 30 faculty members from programs throughout the School of Architecture proposed short-course ideas last winter," said Vicki Weiner, academic coordinator of the Historic Preservation master's program and adjunct associate professor in the Graduate Center for Planning and the Environment (GCPE). "Thanks to their talent and dedication, the Executive Education committee was able to pivot and create this first set as a series of online classes that address the current crisis."
The April 29 panel discussion on "Affordable Housing's Response to the Pandemic" features School of Architecture faculty members Desiree Andrepont, Jesse Chrismer, Christopher Cirillo, Jerrod Delaine, and Nicole Ferreira. While health concerns are now a global priority, this event will consider how the ongoing and future economic fallout will exacerbate shortages of affordable housing. On May 7, the "Historic Preservation in New York City Beyond the Pandemic" conversation led by faculty members Lisa Ackerman, Christopher Cirillo, and Rebecca Krucoff will explore how social distancing has endangered essential aspects of New York's culture and urban fabric, with the preservation of this intangible heritage crucial to protecting the character of communities.
The "Placemaking–Engaging Community in a Time of Physical Distancing" lecture on May 20 with Lida Aljabar and Nidhi Gulati, visiting assistant professors in GCPE, will address how social distancing measures are reinventing gathering places and what that means for the long-term resilience of communities. The series is also aimed at helping architects and other professionals build their skills during this time, including the May 14 class on "Day Lighting and Simulation & Analysis" led by Scott Sorenson, senior researcher of design and digital technologies in the Interdisciplinary Technology Lab and visiting assistant professor in Undergraduate Architecture.