Pratt Institute is one of the country's best values in private colleges and universities according to Kiplinger's Personal Finance, which ranked Pratt as one of the top values for academic quality and affordability out of more than 600 private institutions. Pratt is the country's only college specializing in art and design included on the publication's 2010-2011 list of the top 100 private college and universities ranked as best values.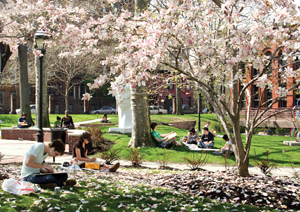 The rankings measure academic quality and affordability, with quality accounting for two-thirds of the total. Kiplinger's started with data on the private institutions provided by Peterson's Undergraduate Database, then added its own reporting. To determine each category, the magazine used the Carnegie Classification system, which organizes institutions based on the highest level and number of degrees offered. Pratt was listed 91st out of the top 100 private college and universities ranked as best values by the magazine.
The categories assessed include admission rate, SAT and ACT scores of incoming freshmen, number of students per faculty member, graduation rate, total cost, average debt upon graduation, and additional measures of cost and aid.
Kiplinger is a Washington, D.C. based publisher of business forecasts and personal finance advice. Kiplinger's Personal Finance has been ranking the nation's top public and private colleges based on value since 2006.