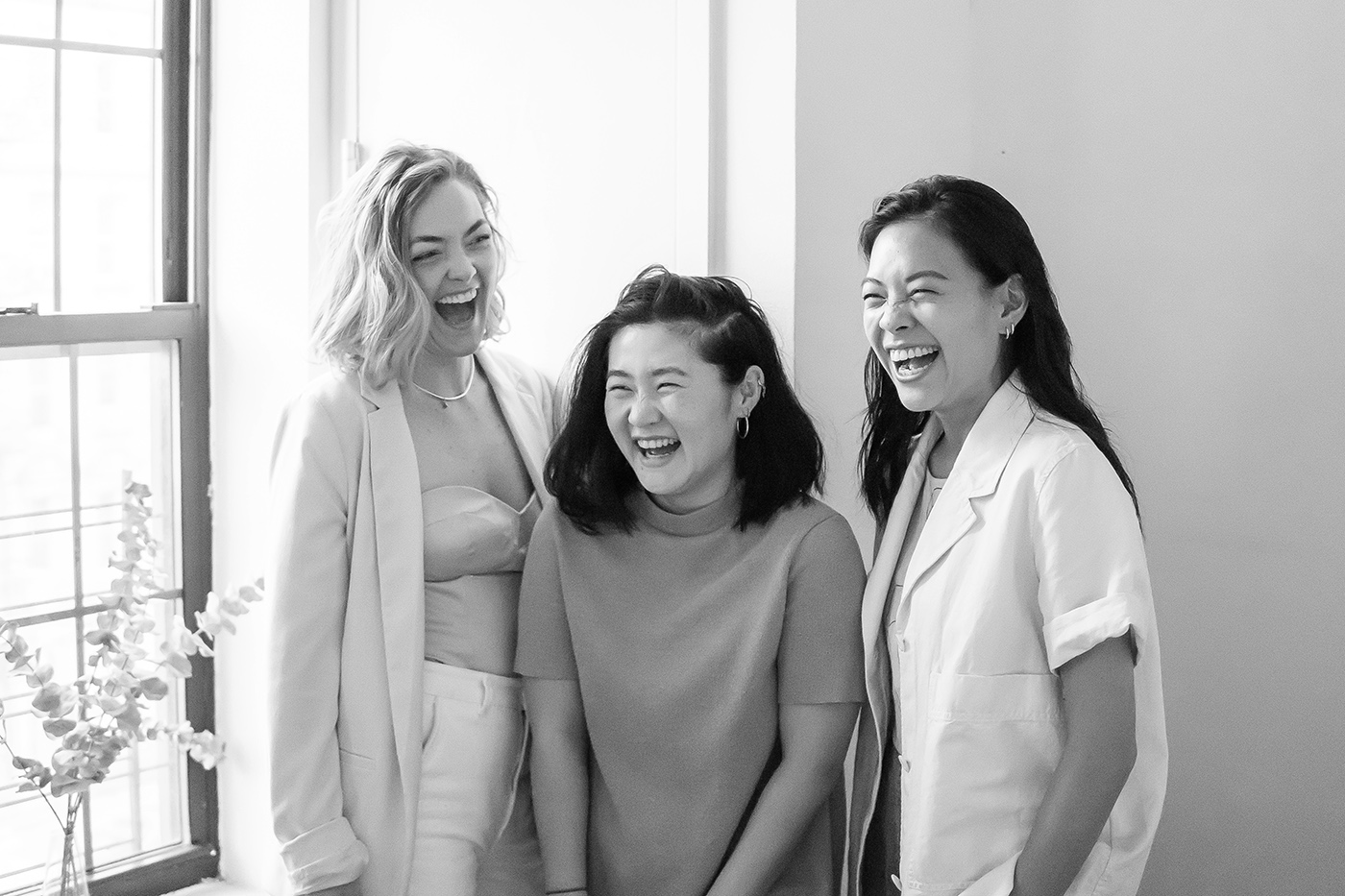 A+A+A studio
In celebration of Women's History Month, Pratt is sharing the stories of women who are making history today by organizing in their local communities. Follow the Q&A series on the Pratt.edu news page and the @PrattInstitute Instagram for updates throughout March. This is the fifth in the series:
Ashely Kuo, BFA Interior Design '14, Arianna Dean, and Andrea Chiney are A+A+A, a women-led multidisciplinary design studio committed to making places more inclusive, joyful, and collaborative. Last fall, the firm launched the "Healing Sanctuaries" project in collaboration with the Brownsville Community Justice Center. The five-week design workshop involved youth from the neighborhood in reimagining and designing safe spaces for both community and physical healing. These spaces were deployed in September at Osborn Plaza in the heart of Brownsville. This past summer, A+A+A partnered with Think!Chinatown on the Assembly for Chinatown initiative to create compliant and attractive outdoor dining spaces, as restaurants in Chinatown have been particularly hard hit by the pandemic.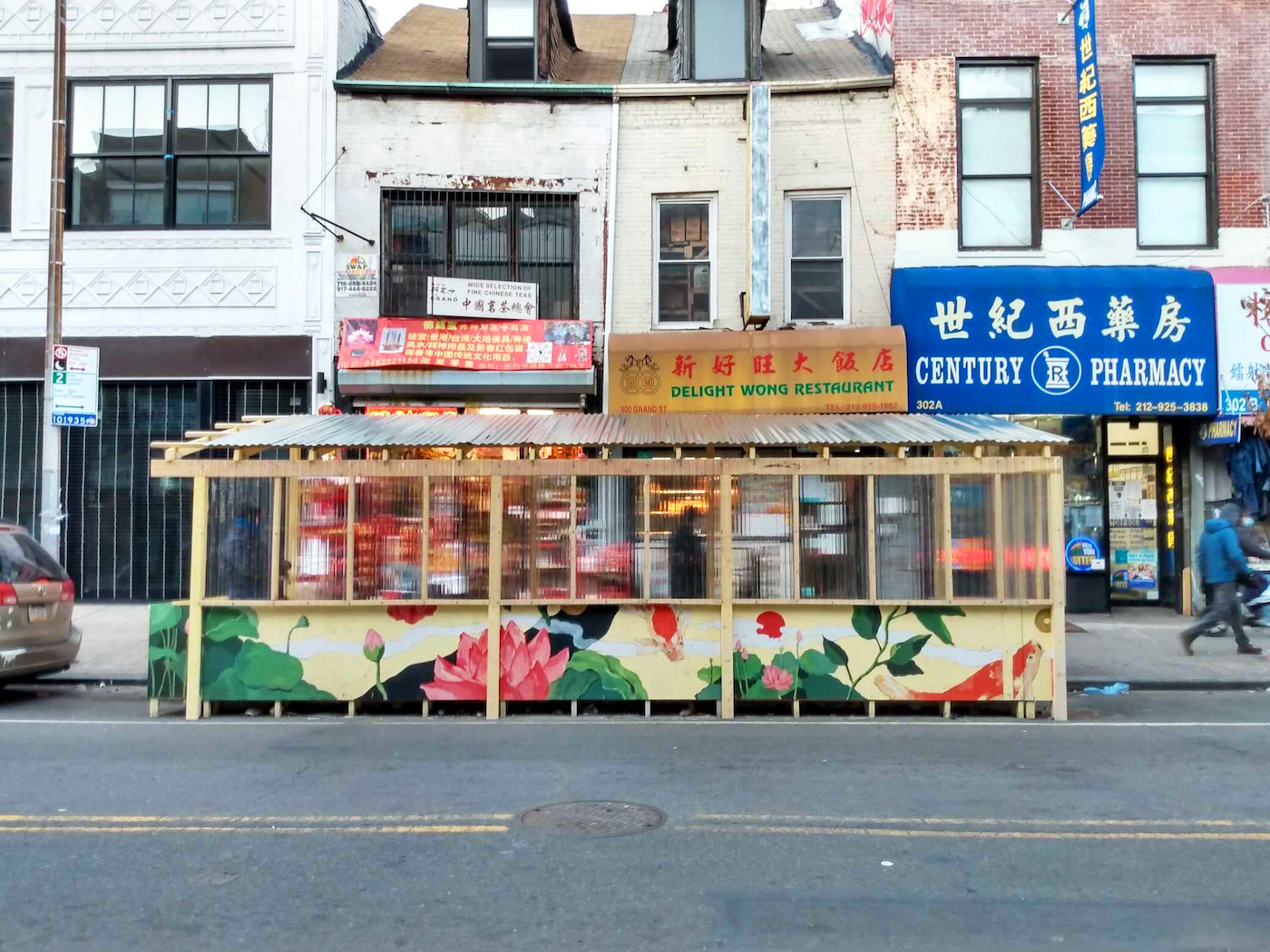 Art by Jia Sung for Assembly for Chinatown
Why do you think creativity is important in community organizing? 
Every community that we work with has its own unique identities, histories, and needs, which means each project merits a creative engagement process designed specifically for them.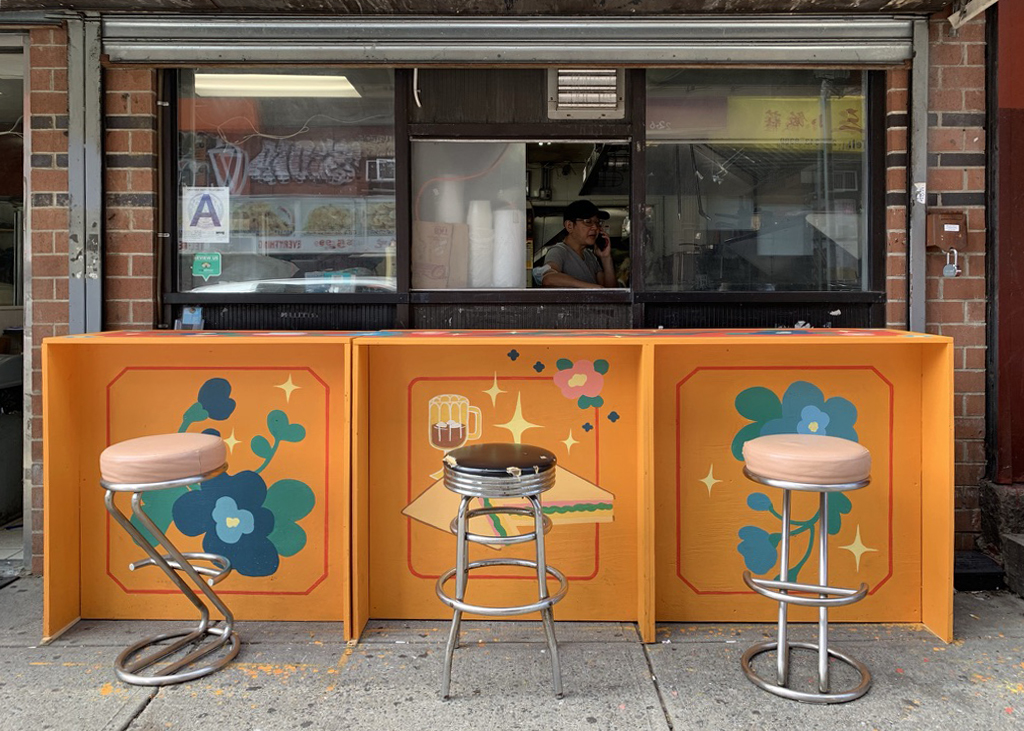 Art by Sarula Bao for Assembly for Chinatown
What advice would you give to someone who wants to get involved in politics or organizing in their communities?
As a studio, our creative process always starts and ends with those who are directly affected by our work. While it may seem like an extra step, the design process should always include the people who it serves—bringing their input in as early and as much as possible.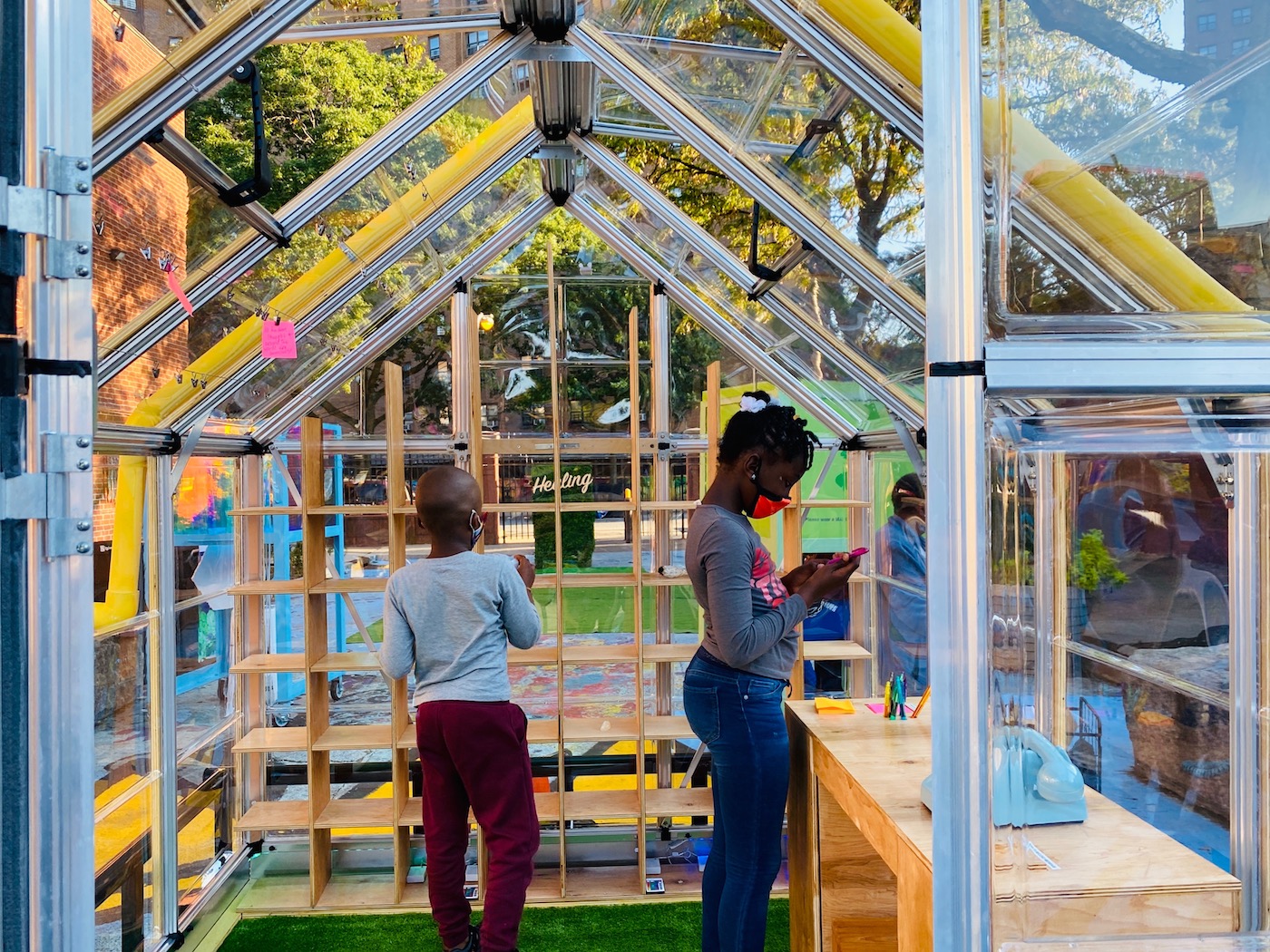 Healing Sanctuaries at Osborn Plaza in Brownsville
How does being a woman inform your work in community engagement?
Being a woman isn't a qualifier for engaging in community work, but many of our collaborators have been women. This wasn't something we specifically sought out, but there just happens to be an overwhelming amount of smart and inspiring women already working with communities in the creative, social, and technological fields our practice engages in.
For more of the Pratt Women Organizing for Change series, see the previous Q&As with NYC Councilmember Laurie A. Cumbo, Mia Bruner of the Prison Library Support Network, Sarah Kanu of the Pratt Student Government Association, and Elena Conte of the Pratt Center for Community Development.