After an academic year when many members of the Pratt Institute community did not step foot on campus, it was a momentous event to welcome students for the fall semester. Along with the incoming first-year students, second-year students who may have only experienced Pratt virtually joined in kicking off a new year.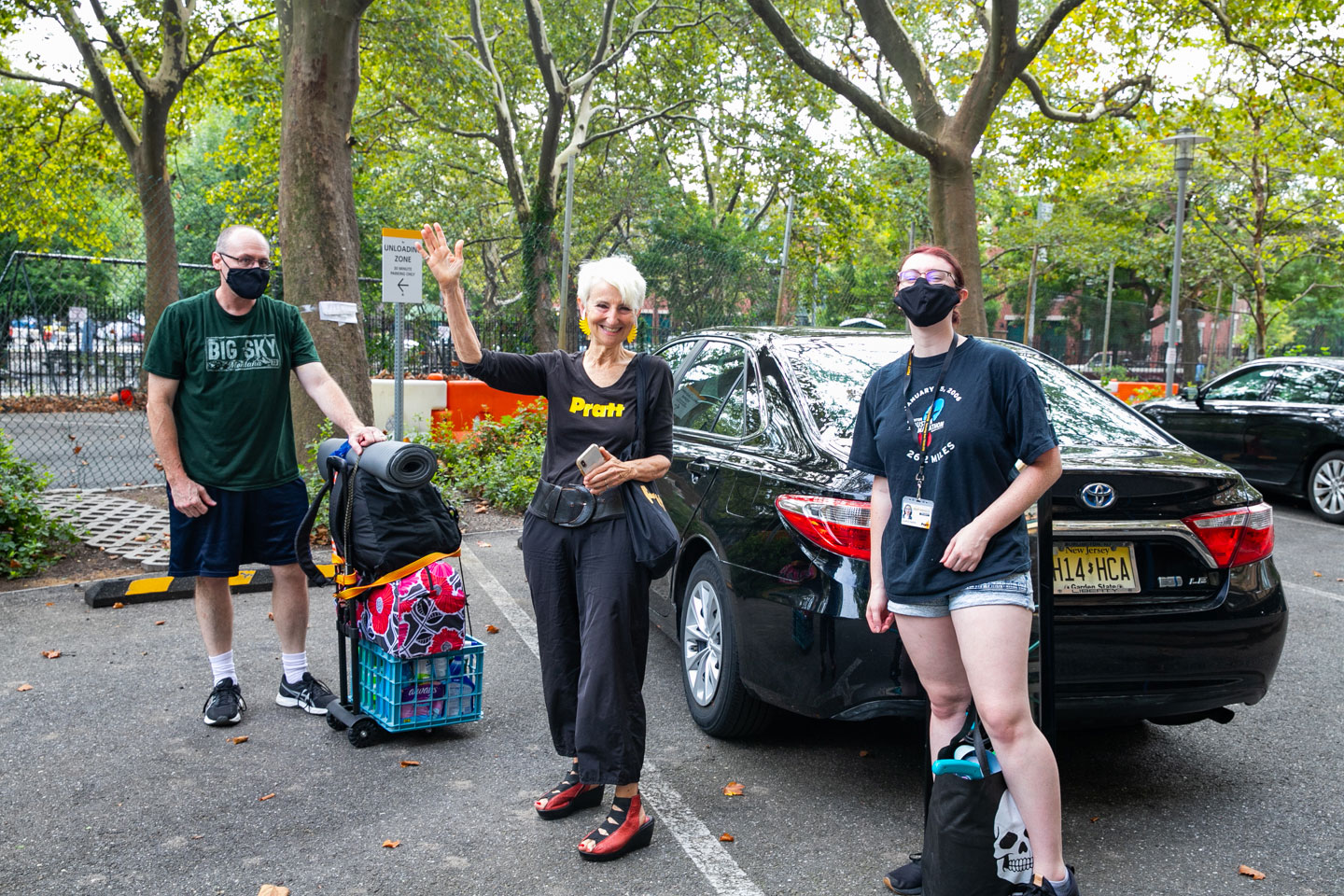 Orientation, move-in weekend, and other programs encouraged students to explore and get to know each other while continuing to promote safety on campus and beyond. Pratt is requiring vaccinations for all students, faculty, and staff as well as indoor mask-wearing to protect the health of its community and its neighbors. A mobile vaccine clinic was on Myrtle Avenue from August 21 to 22 to facilitate students who may not have been able to be vaccinated before arriving in New York.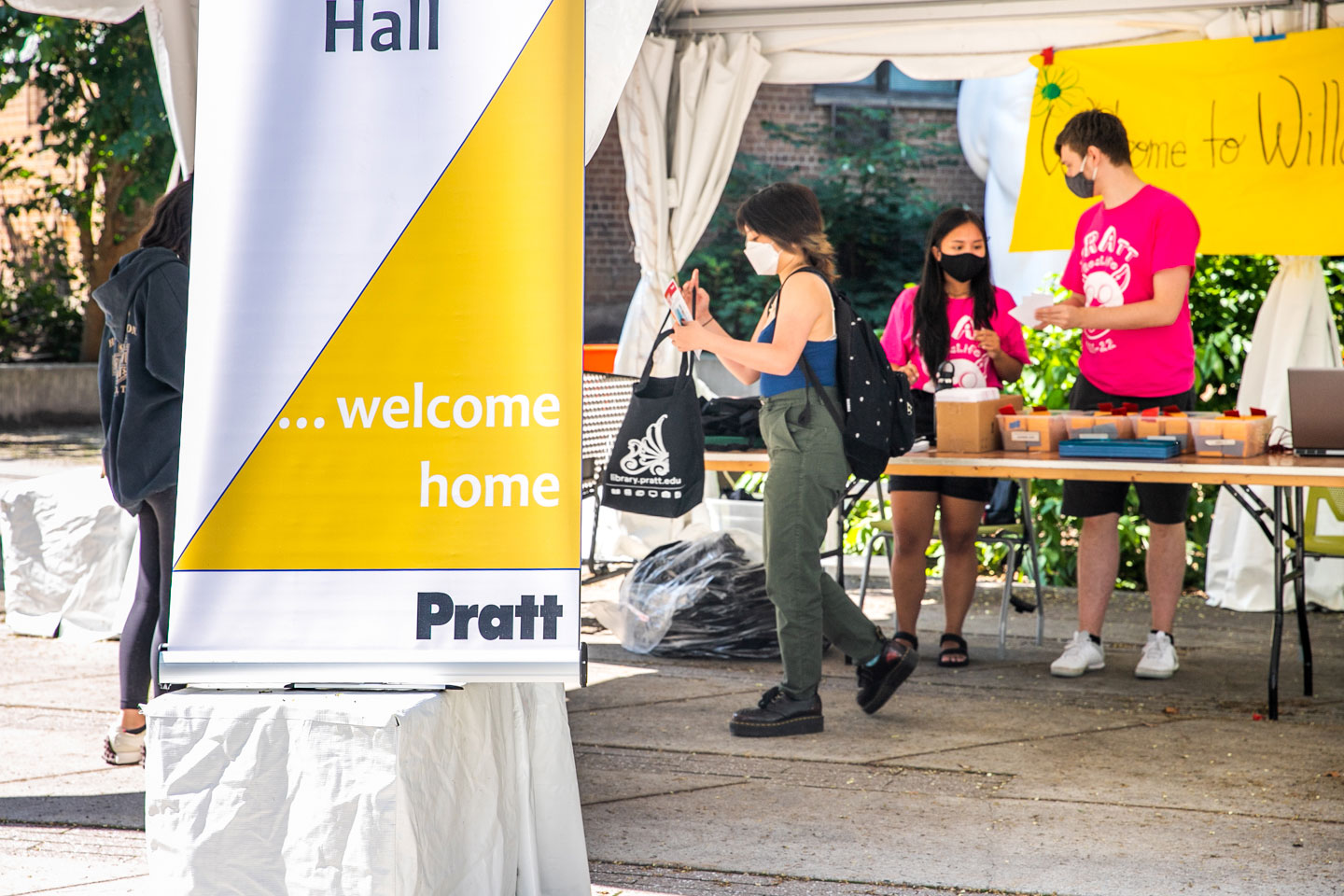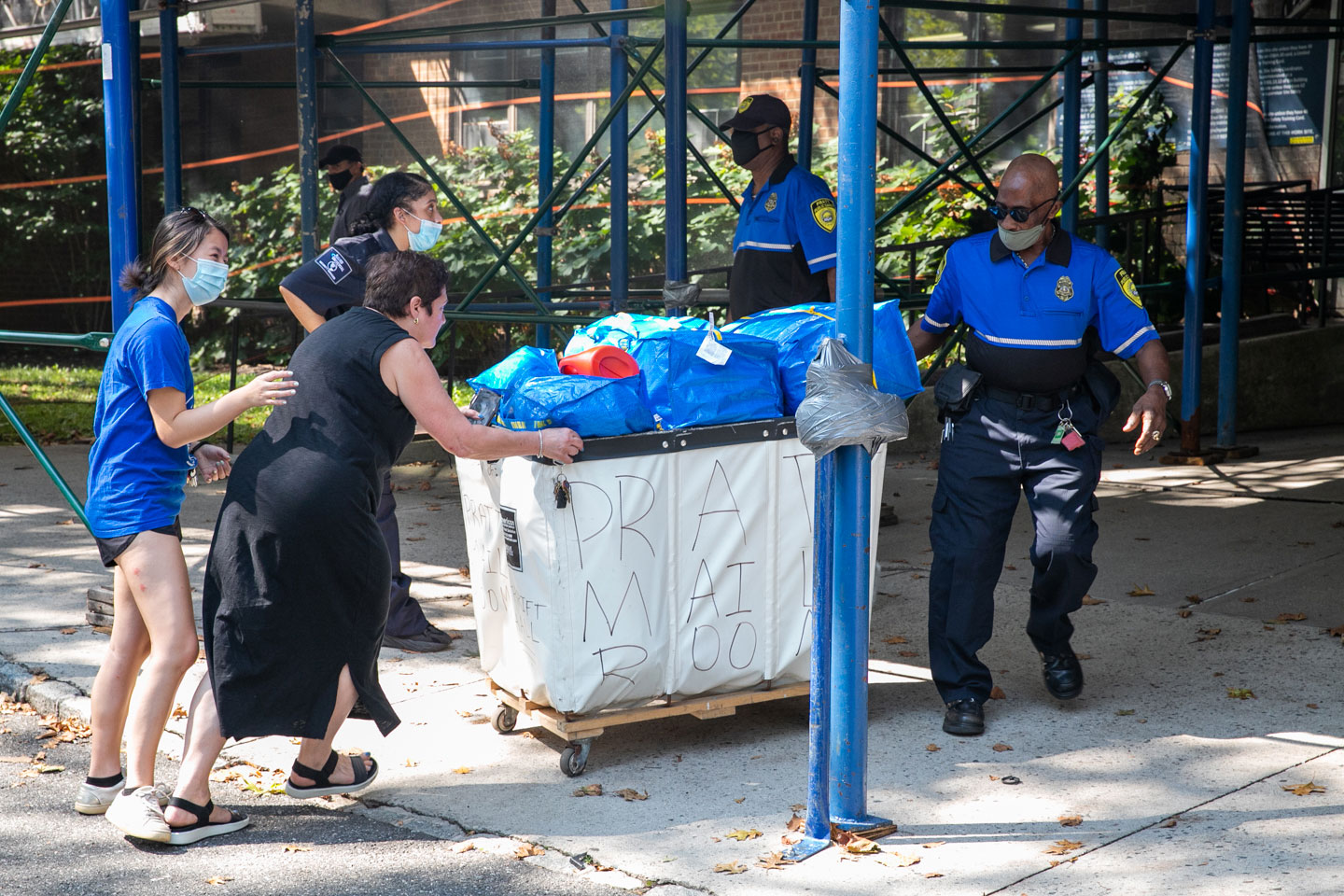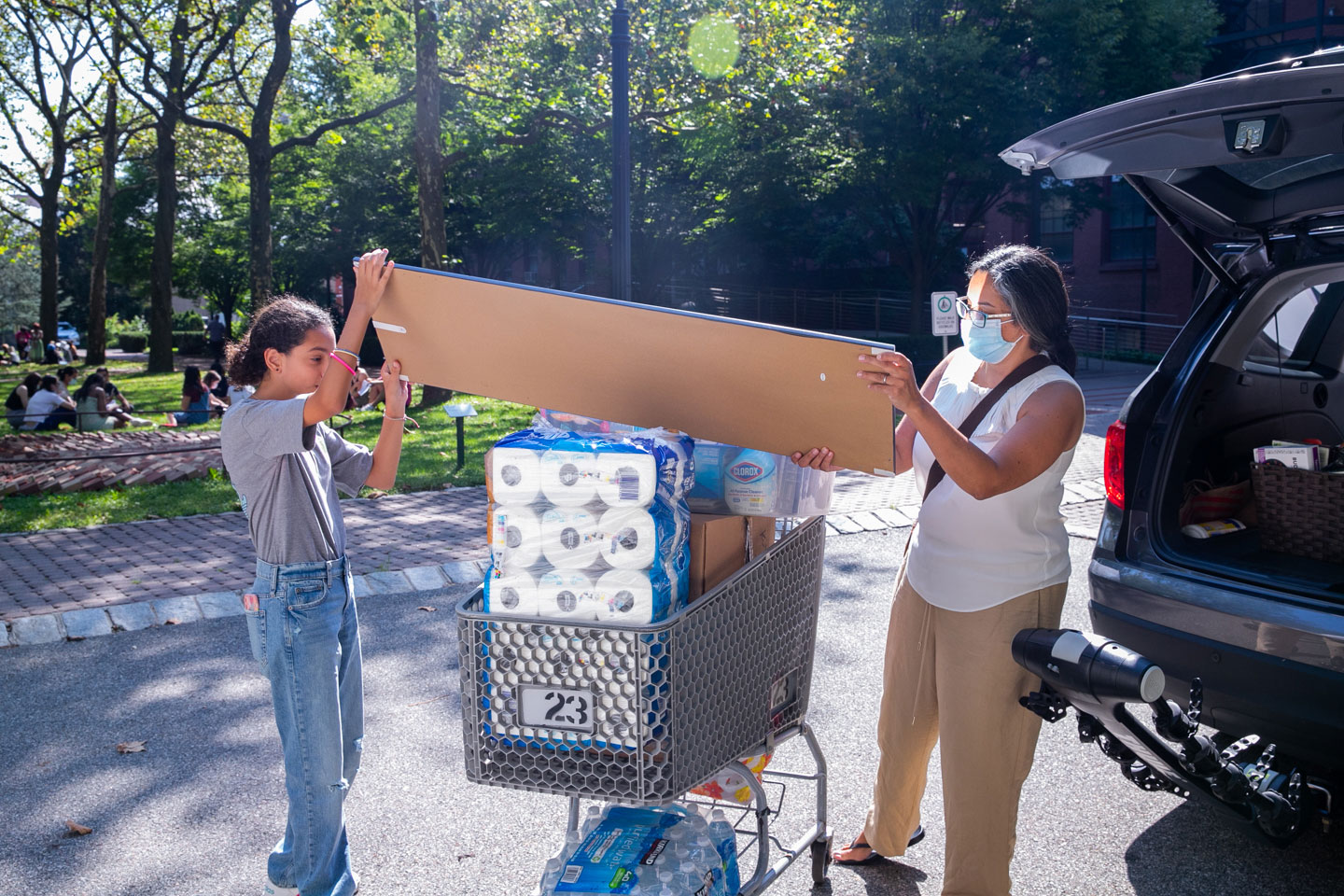 As students arrived at the residence halls over a series of days, they unpacked their bags, reunited with friends, and met new ones as they got acquainted with campus. This year's student body represents all five New York City boroughs as well as 73 countries. President Frances Bronet and Delmy M. Lendof, vice president for student affairs, greeted undergraduate students in two sessions in Memorial Hall, introducing them to the vibrant campus environment where health will be prioritized along with Pratt's world-class academic experience.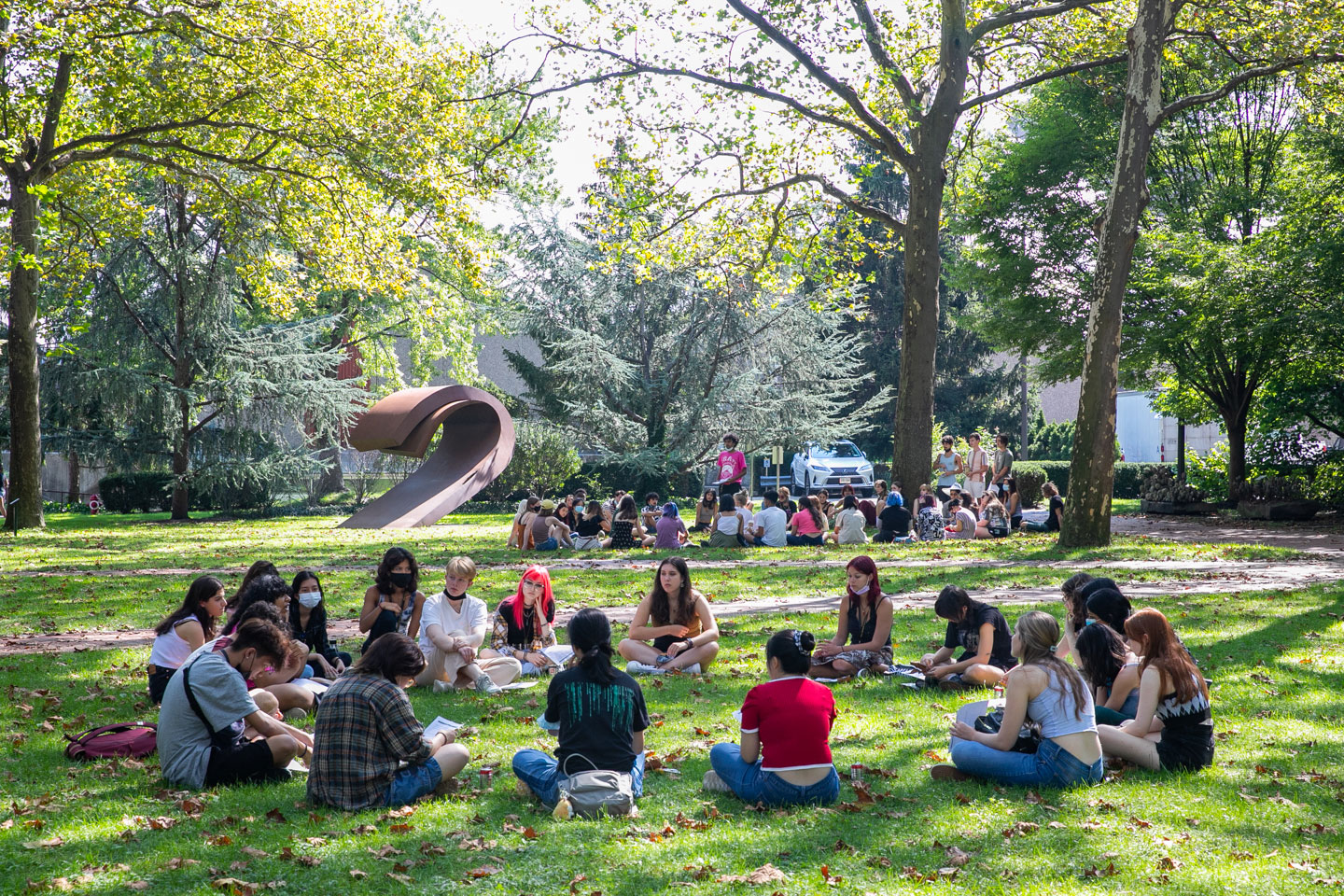 From navigating Pratt's Brooklyn and Manhattan campuses to getting advice on how to use the subway, the students had opportunities to get adjusted to life in New York City. Field trips to the Fort Greene neighborhood, the Brooklyn Botanic Garden, and the Solomon R. Guggenheim Museum showcased cultural, community, and recreational resources. Early risers met Lendof and President Bronet for a sunrise walk across the Brooklyn Bridge to take in the first light illuminating the New York Harbor and Manhattan skyline.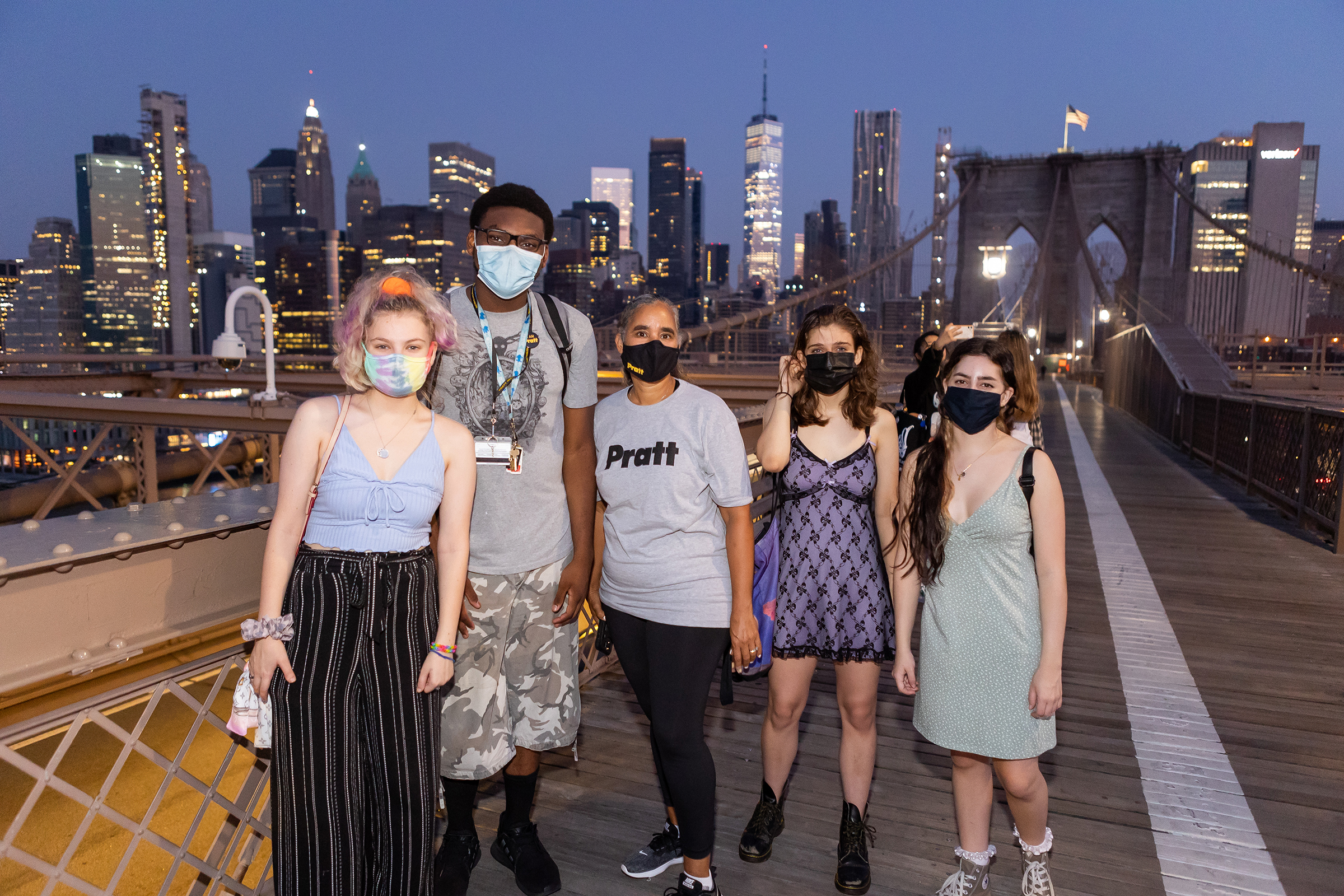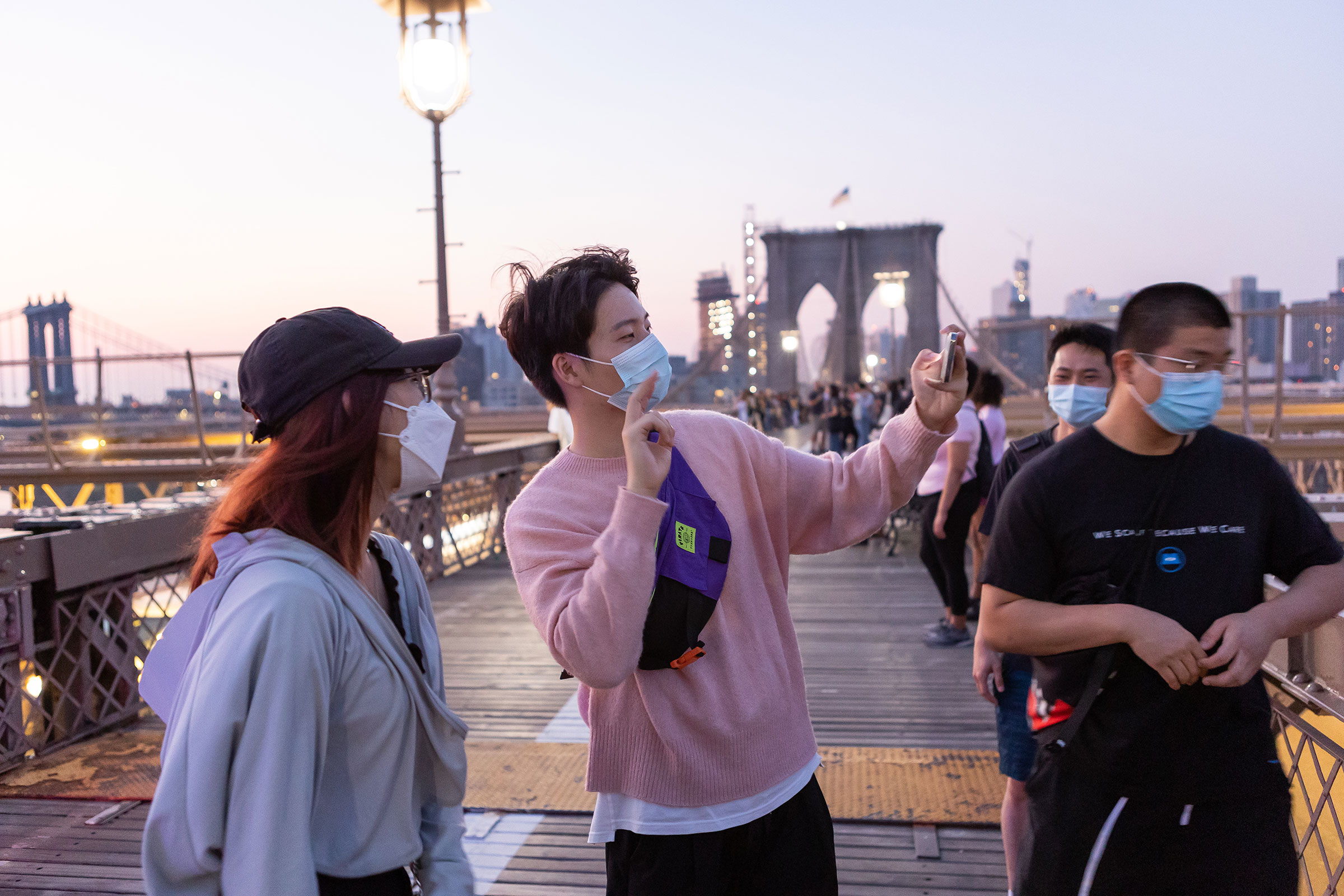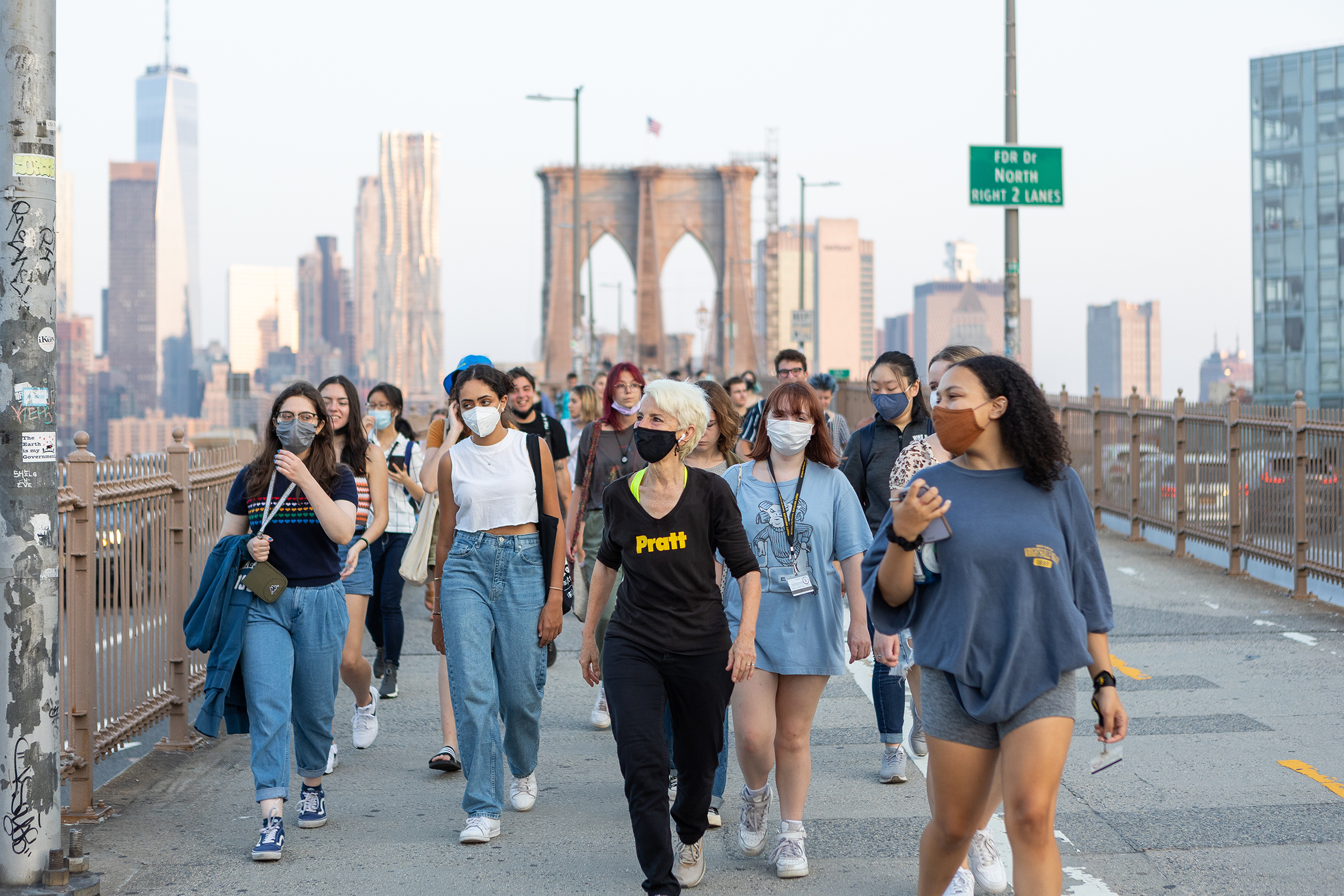 Back on the Brooklyn campus, the Pratt Quest involved students working together in teams on a scavenger hunt which took them around the Institute to learn about different departments and student organizations, receiving a stamp at each location. Sessions for incoming, international, transfer, graduate, and other students provided tips and insights on how to start the academic year strong and make the most of Pratt's resources.
Over the past year, Pratt's students, faculty, and staff have demonstrated their resilience and innovation as a collective even when working apart. The start of the fall 2021 semester is an opportunity to celebrate being able to come together safely while remaining flexible as the world continues to change. With attentive safety measures, vaccination guidelines, and a commitment to a dynamic classroom experience, Pratt looks forward to an exciting year of learning, making, and creating as a community.