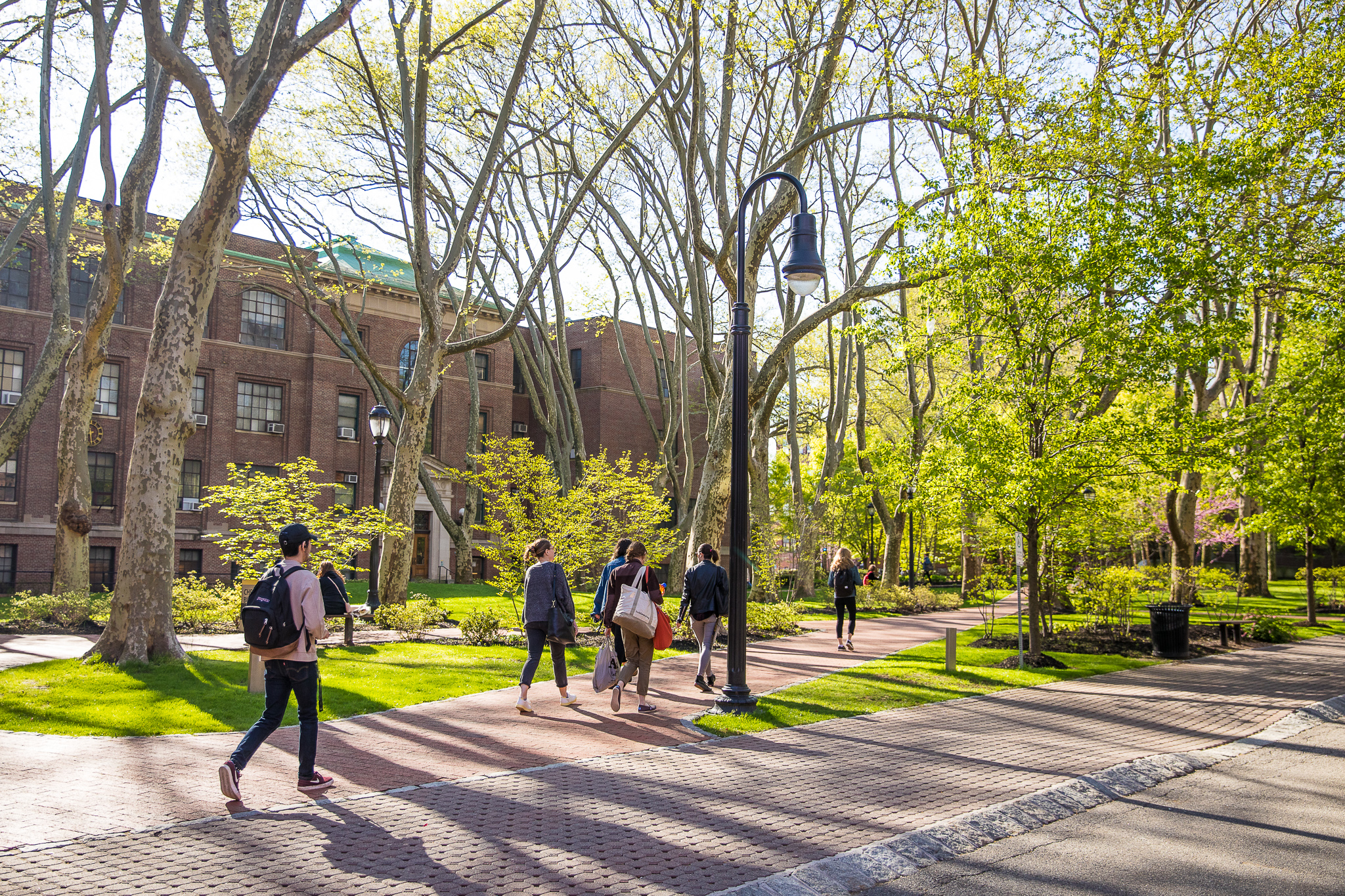 This fall, Pratt Institute welcomes its new administrators and full-time faculty members to campus in time for the 2019-20 academic year. Bringing a variety of experience through their diverse disciplines and backgrounds, they share a commitment to promoting excellence in teaching and research and to fostering a safe and inclusive environment that inspires learning and the creation of innovative work.
Leadership:
Dr. Harriet Harriss – Dean, School of Architecture
Dr. Harriet Harriss began her tenure as dean of the School of Architecture on August 20, 2019. Prior to joining Pratt, she led the Post-Graduate Research Program in Architecture and Interior Design at the Royal College of Art in London. Pioneering new pedagogic models for design education has been at the forefront of her teaching, research, and writing, as well as a focus on the need to broaden participation and diversity in architecture.
Kristin Oberheide – Director of International Affairs
Kristin Oberheide has worked in international education since 2003 with roles in higher education and federal government. She has an expertise in international student and scholar services as well as experience in managing international admissions, recruiting international students and faculty, and developing and maintaining international partnerships, fellowships, and exchanges.
Full-Time Faculty:
Fulla Abdul-Jabbar (AICAD Fellow) – Assistant Professor, Writing (School of Liberal Arts and Sciences)
Annie Coggan-Crawford – Associate Professor, Interior Design (School of Design)
Katherine Huala – Assistant Professor, Art and Design Education (School of Art)
Amanda Huynh – Assistant Professor, Industrial Design (School of Design)
Juan Jofre – Assistant Professor, Space, Form, and Process, Foundation (School of Art and School of Design)
David Kim (AICAD Fellow) – Assistant Professor, Undergraduate Architecture (School of Architecture)
Chris Lee – Assistant Professor, Undergraduate Communications Design (School of Design)
Steve Locke – Professor, Painting, Fine Arts (School of Art)
Carlos Motta – Associate Professor of Interdisciplinary Practice, Fine Arts (School of Art)
Sharifa Rhodes-Pitts – Assistant Professor, Creative Writing (School of Liberal Arts and Sciences)
Nancy Smith – Assistant Professor, Information (School of Information)
Vicki Weiner – Academic Coordinator, Historic Preservation, Graduate Center for Planning and the Environment (School of Architecture