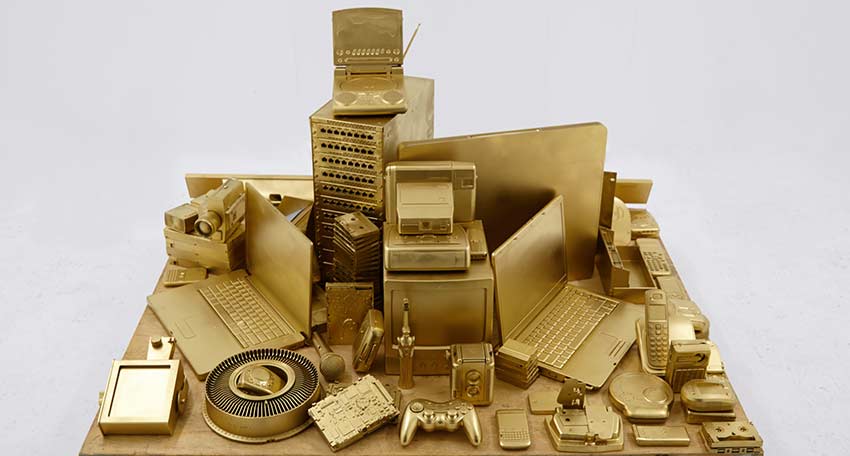 The Department of Digital Arts at Pratt Institute will host a daylong festival on Saturday, October 18 in Myrtle Hall on the Brooklyn campus entitled, "Pratt Upload: Meme, You, and Everyone We Follow," to celebrate and explore digital culture and the intersection of art and technology.
The festival will include a series of free panel discussions with artists, curators, and writers working in new media and digital arts; workshops on art and technology; and a keynote address by artist and new media theorist Marisa Olson.
"With a growing tech-savvy population and a greater acceptance in the fine arts world of digitally mediated artworks it's no surprise that we have seen an incredible increase in the number of Brooklyn-based digital artists' studios and digital friendly galleries in the last five years," said Digital Arts Chair Peter Patchen.
To support this digital arts community, Pratt Upload will engage participants in a productive and broad debate about the impact and relevance of digital culture, examining the categories of animation, cyborg cultures, memes, and performance.
As part of the festival, the Digital Arts Gallery exhibition Local Area Network will showcase contemporary digital arts in Brooklyn with work from American Medium, Eyebeam, Interstate Projects, Microscope Gallery, Transfer Gallery, and NURTUREArt–Videorover. Featured artists include Daniel Levya, Kareem Lofty, Kevvy Metal, Adam Douglas Thompson, and Giselle Zatonyl.
A graduate show, The Darkweb, will feature work from across the Pratt campus to explore the effect of memes and hashtags on popular culture. A multi-media after-party sponsored by the art blog Art F City will follow. For more information, click here.
Image: Marisa Olson, goldigger (2014)