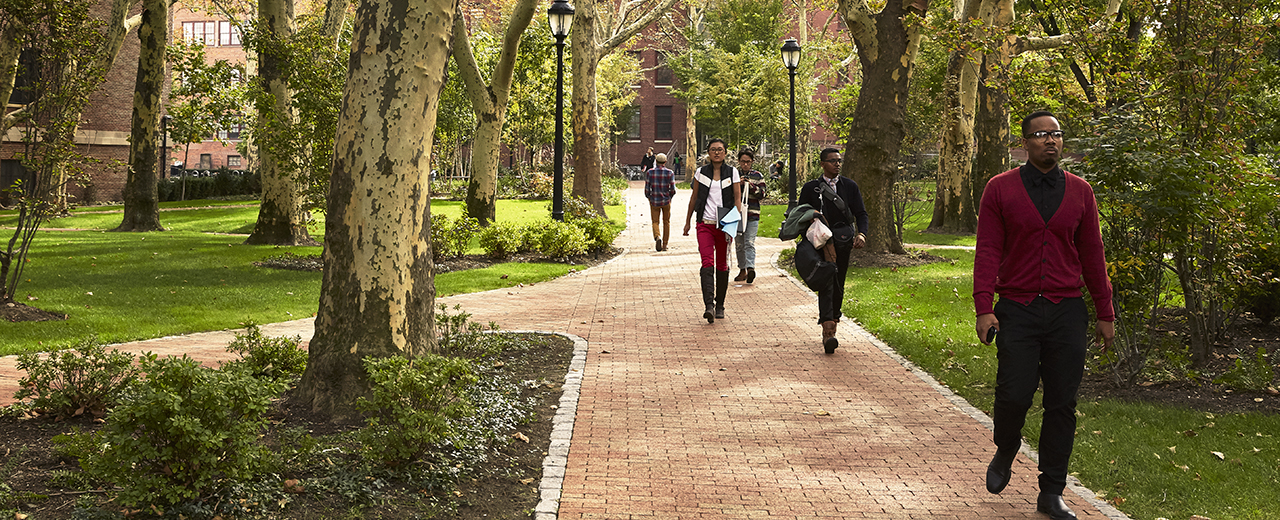 Pratt Institute has officially announced that it will divest from its investments in fossil fuels to reinforce the Institute's overall commitment to environmental sustainability. The divestment decision was reached at a Board of Trustees meeting in March.
"Pratt's commitment to sustainability reflects its mission of educating students to be responsible contributors to society," said Pratt President Thomas F. Schutte. "We agree as a community that the time has come to divest from fossil fuels in order to fulfill our environmental responsibility and to be consistent with our core values as an institution."
The comprehensive approach that the Institute is taking, which is to divest from coal immediately and other fossil fuels over time, will allow it to be both environmentally and financially conscious with modest impact on overall investment performance. The divestment of fossil fuels from Pratt's approximately $150 million investment pool will be a long-term process, which may take up to five years to complete. This phased approach will ensure that the Board can fulfill one of its primary responsibilities, which is the sound investment of Pratt's endowment to ensure that funds are available for student scholarships and other vital needs.
At the March meeting, Pratt board members heard statements from student representatives and from Mike Pratt, vice chair of the board of trustees and chair of the investments subcommittee, calling for the Institute to divest.
"This action of divestment, which is a significant step in a long-term process, is consistent with the values and teachings at Pratt Institute and the sustainability initiatives and commitments already in place," said Pratt. "We can no longer ignore the negative impact of pollutants or dependency on nonrenewable resources. Pratt has a responsibility as a world-class art and design college to lead by example and make important decisions that will serve as a catalyst for positive change in its community and beyond. This new policy further stresses Pratt's important role in ensuring that our planet is habitable for future generations."
Pratt Institute has shown strong support for sustainability-related issues at the local and national level, as well as within the art, design, and higher education communities. Pratt was one of the earliest signatories to the American College and University Presidents Climate Commitment (now known as the Climate Leadership Commitments) in 2007. That same year, the Institute accepted New York City Mayor Bloomberg's 30/10 Challenge to reduce greenhouse gases by 30 percent by 2017. Following the opening of Pratt's Myrtle Hall, which meets the standard for the U.S. Green Building Council LEED (Leadership in Energy and Environmental Design) gold certification, Pratt was named one of the country's most environmentally responsible colleges by The Princeton Review in 2014. The Institute also has incorporated sustainability education into its academic programming and now offers a minor in sustainability.
Pratt's decision to divest from fossil fuels responds to requests from its student government and from senior administrators concerned about the environmental and economic consequences of climate change.
"We are happy that Pratt Institute will continue its support of sustainability efforts and divest its endowment from the fossil fuel industry," said Pratt Institute Student Government Association President Emma Colley. "Divestment further affirms the Institute's commitment to environmental responsibility and ensures that students have an understanding of the impact of their decisions as creative professionals on the environment."