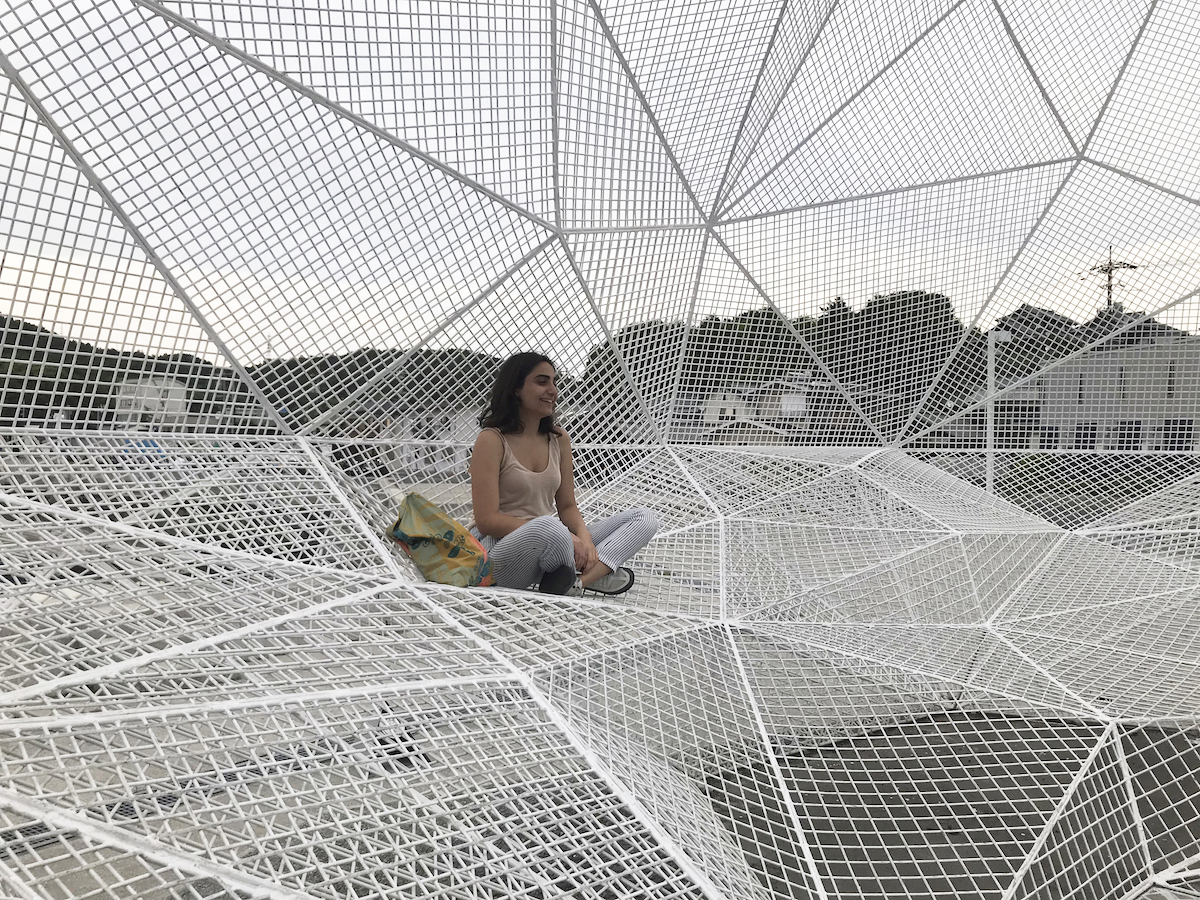 This summer, Pratt students are traveling the world to engage with international cultures and global perspectives in their disciplines. Pratt's news page is featuring these experiences in a series of dispatches from around the world.
A group of Undergraduate Architecture students embarked on a month-long studio in Tokyo in which they investigated the built environment of Asia in order to propose a contemporary art facility following their return to New York. "Playbook // Archaeology of Future Rituals ii" was led by Professor Richard Sarrach, Director of Interdisciplinary Technology and Adjunct Associate Professor of Undergraduate Architecture; Eric Wong, Adjunct Associate Professor of Undergraduate Architecture; and Teaching Assistant Andy Kim.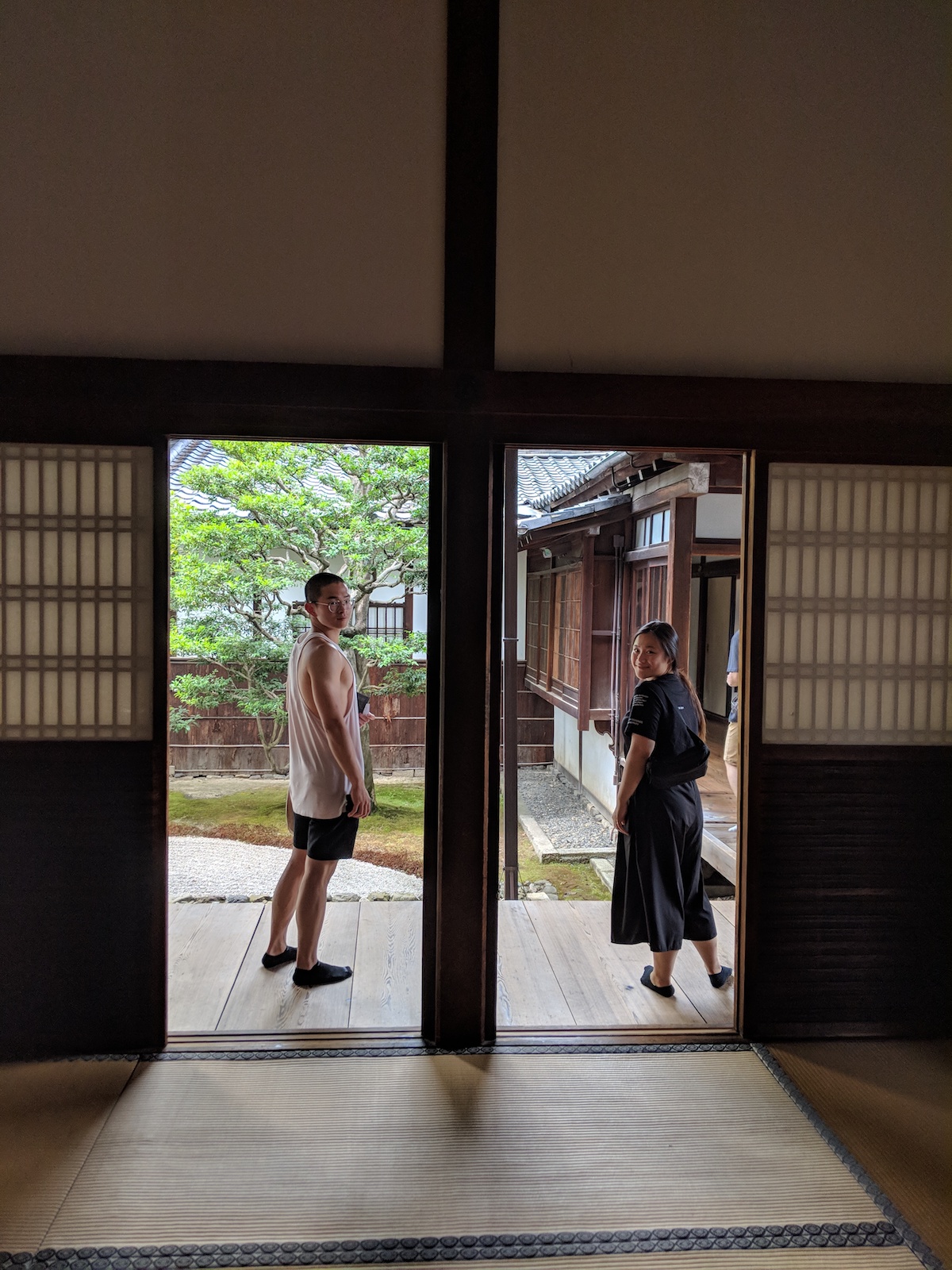 The students used their immersion in Japan to examine the cultures of material practices and the connections people have to their built environments. In particular, they explored new design approaches like computation, robotics, and biology alongside the artisanal heritage of work in stone, wood, ceramic, and metal. They considered the radical modern design of structures in Tokyo, such as the 1970s Nakagin Capsule Tower with its blocky brutalist architecture, as well as the technology of innovative spaces, including the newly opened Mori Building Digital Art Museum which features interactive simulations generated by hundreds of computers and projectors. They also witnessed traditional sites in Kyoto, like the carefully arranged rock garden of the Ryoanji Temple and the tallest wooden tower in the country which stands at Toji Temple, founded in the 8th century. Each of these experiences contributed to the students' proposals for new art facilities that rethink the relationship between contemporary architecture and the surrounding urban space.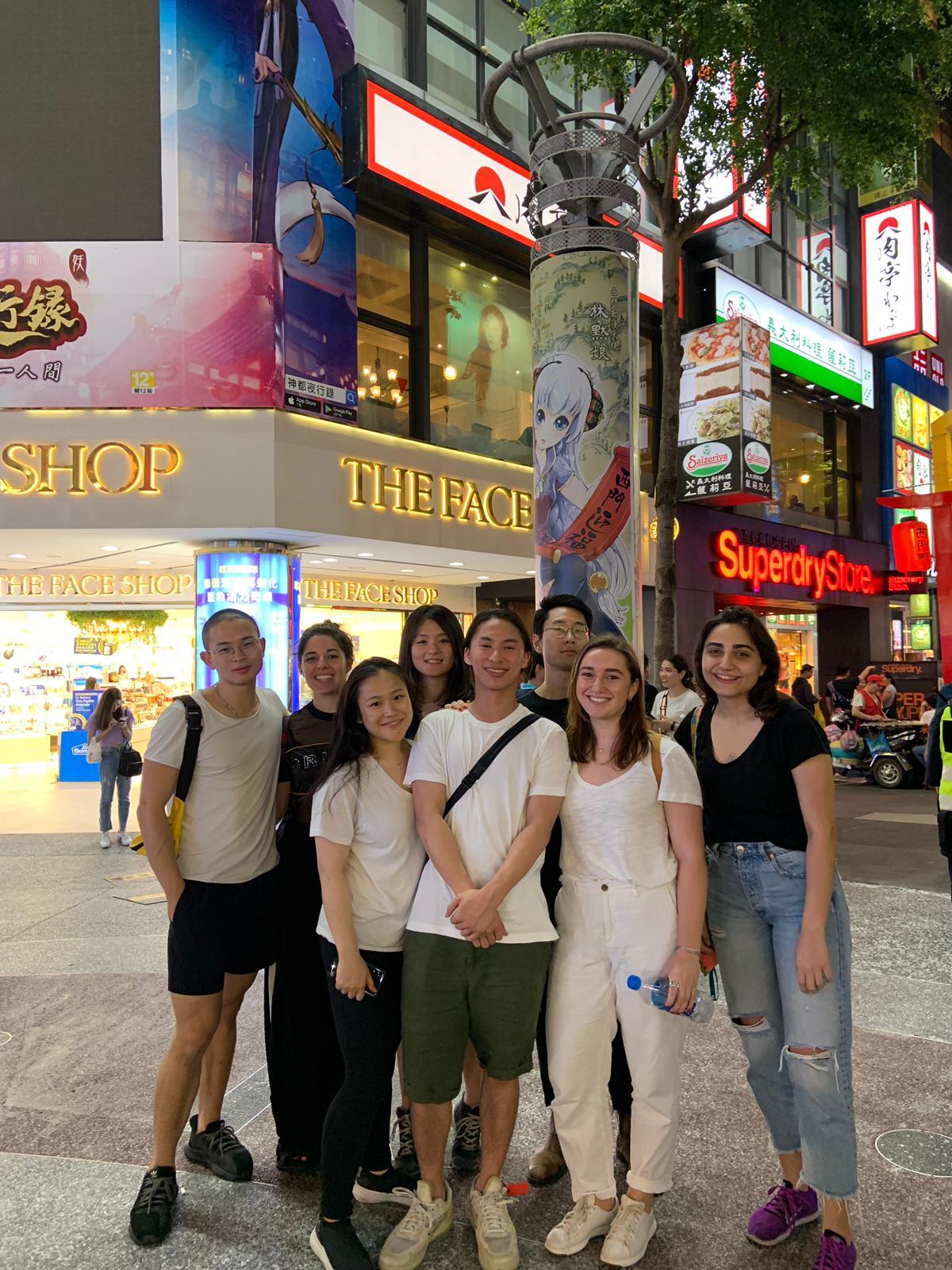 Pratt students in Tokyo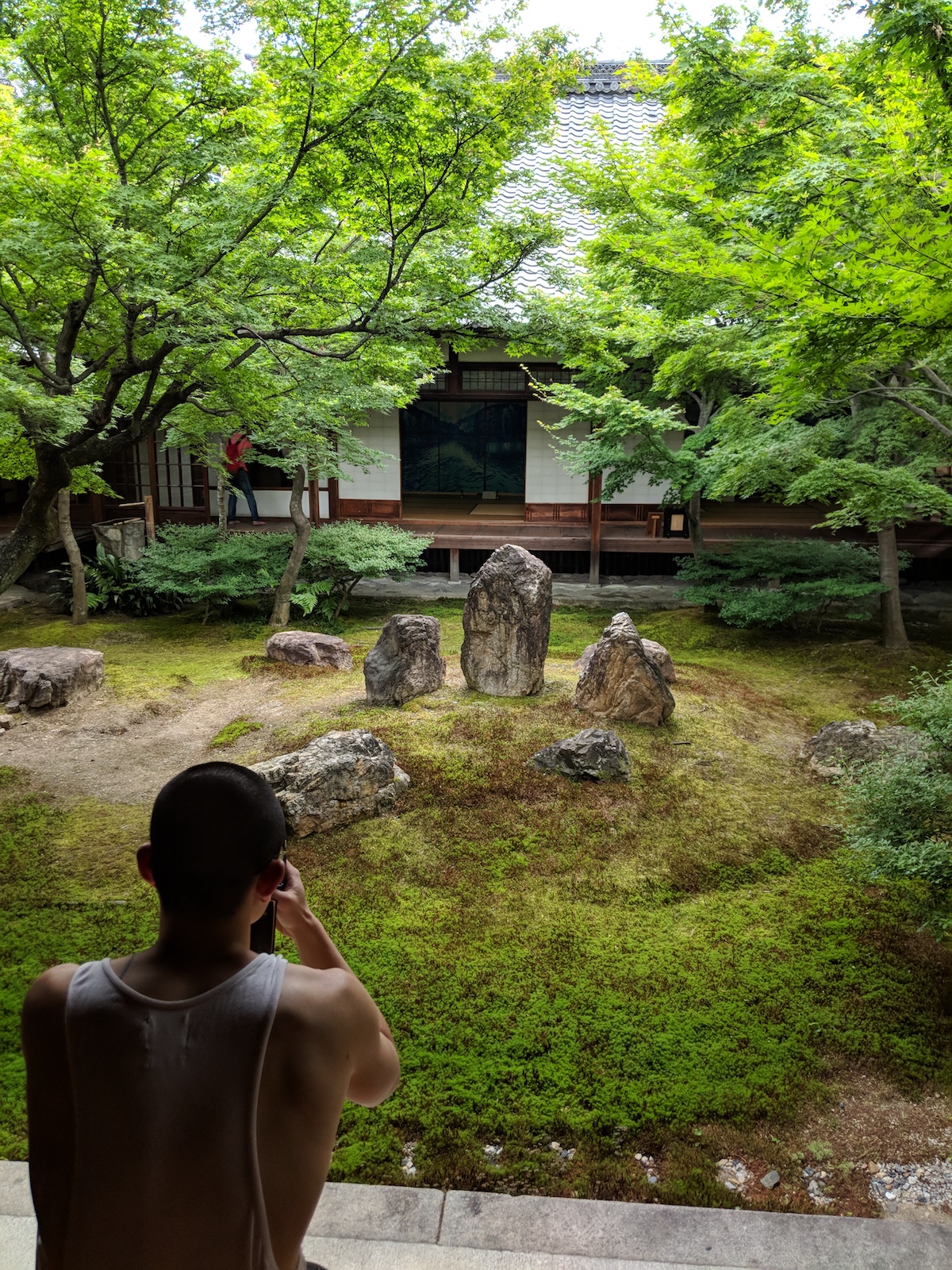 The courtyard at Kennin-ji Temple in Kyoto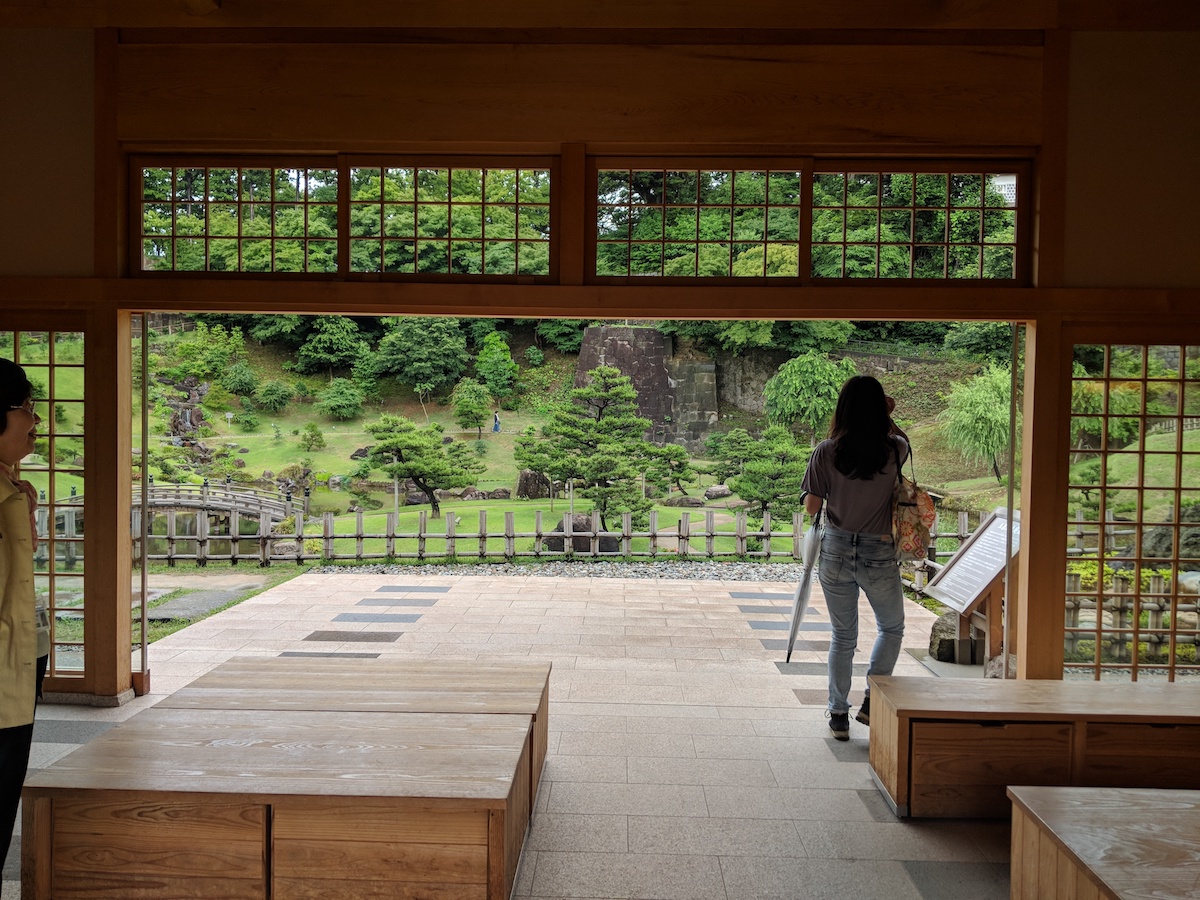 Gyokusen-immaru Garden in Kanazawa
Read additional Dispatch articles: Pratt Summer Abroad: Dispatch From Venice; Pratt Summer Abroad: Dispatch From Tokyo & Kyoto; Pratt Summer Abroad: Dispatch from Rome; Pratt Summer Abroad: Dispatch from Tokyo II; and Pratt Summer Abroad: Dispatch from Copenhagen.
Images: Pratt student Bas Selen in Sou Fujimoto's Naoshima Pavilion at the "art island" of Naoshima; Pratt students Liu Pintian (Ray) and Ng Fay at Kennin-ji Temple in Kyoto; Pratt students in Tokyo; The courtyard at Kennin-ji Temple in Kyoto; Gyokusen-immaru Garden in Kanazawa