This summer, Pratt students are traveling the world to engage with international cultures and global perspectives in their disciplines. Pratt's news page is featuring these experiences in a series of dispatches from around the world.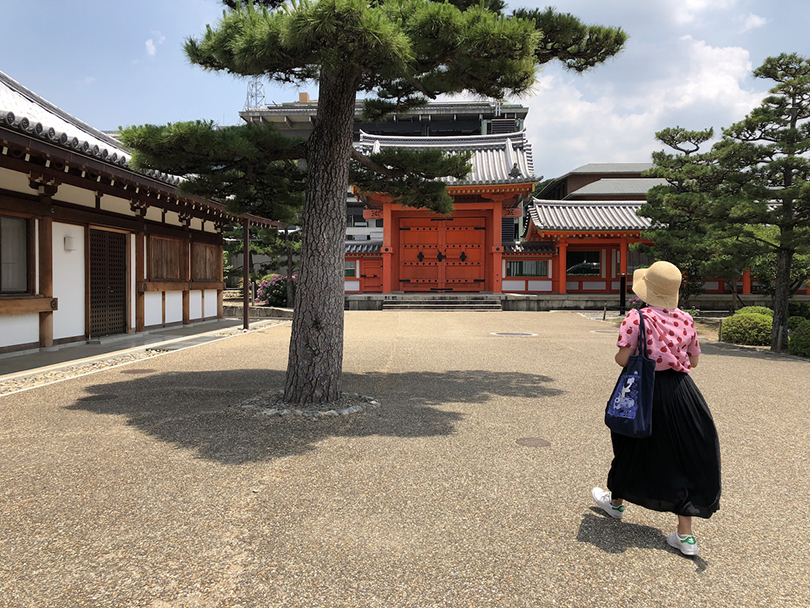 From the temples of Kyoto to the innovative split-level design of architect Tadao Ando's 21st-century 21_21 Design Sight museum in Tokyo, Pratt students from across design departments are reconsidering the definition of "interior space" during a six-week course. Led by Tetsu Ohara, Adjunct Associate Professor of Interior Design, the "Gather. Immerse. Inspire." program involves graduate and undergraduate students and is being held in both New York City and Japan. The program is divided into three parts organized on the themes of "gather," "immerse," and "inspire." Before departing for Japan, students studied the country's culture, design, and language, selecting an individual research question to investigate.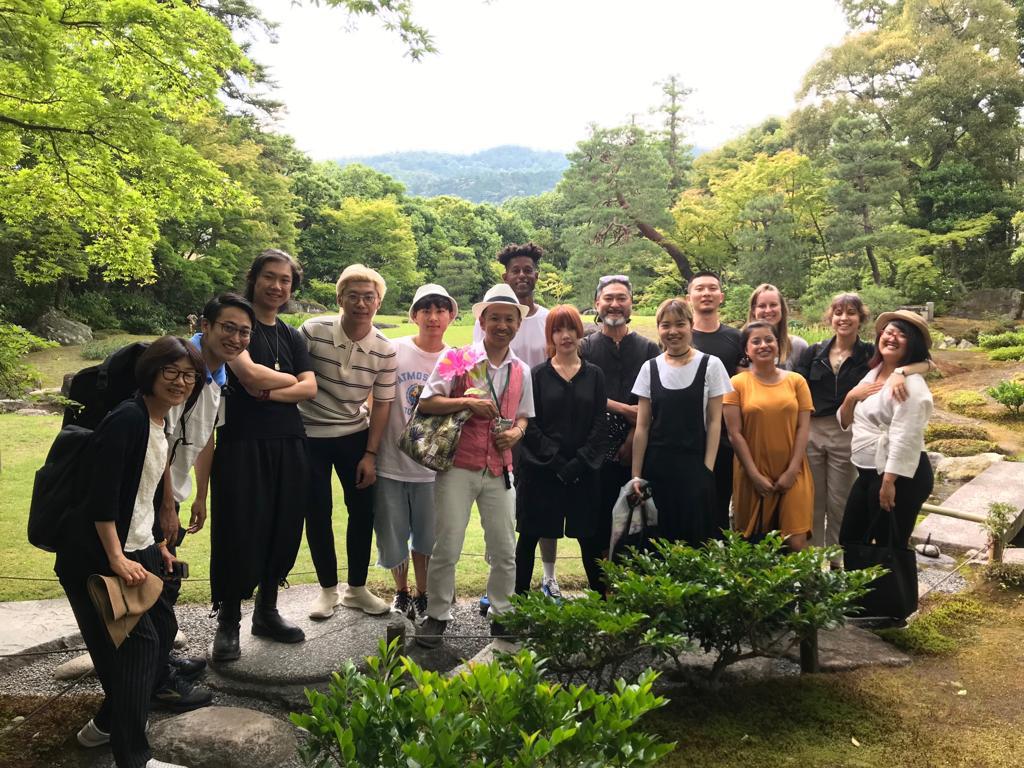 Once abroad, they engaged in a series of related experiences in Tokyo and Kyoto. This included a pre-design presentation at the prestigious Design Hub inside Roppongi Midtown. The emphasis of the Tokyo excursion was to focus on its unique cultural essence, design sensibility, environmental awareness, and crafts/process of making things that are different from the non-native point of view. This involved office visits to major design organizations like Muji, Issey Miyake Studio, Toyo Ito & Associates, and Kengo Kuma & Associates, as well as influential Japanese institutions such as the Commune 246 food court and the Isetan Shinjuku department store. They also explored the breadth of artistic and architectural heritage in the country, including artisanal traditions at the Japanese Folk Crafts Museum and Edo period prints at the recently completed Sumida Hokusai Museum designed by Kazuyo Sejima with towering, angular cuts in the structure.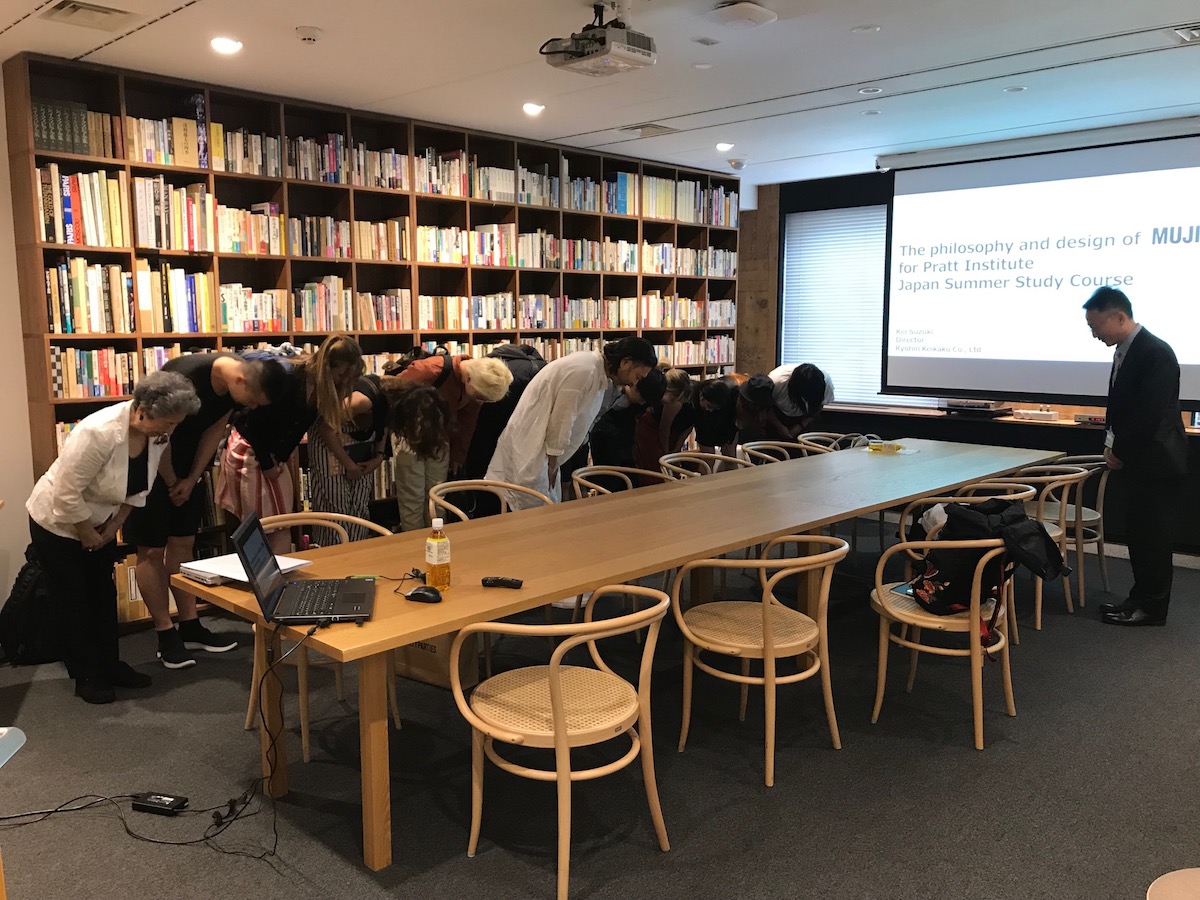 Upon their return to New York, the students are spending two weeks working on design proposals. These respond to social and spatial issues witnessed in Japanese interiors, such as the density of Tokyo and its development for the upcoming Summer Olympics, and the blurring of the interior and exterior space in the historic sites of Kyoto. Through these projects, they are looking ahead to how the challenges of these unique places could inspire design internationally as lifestyles, environments, and societies evolve.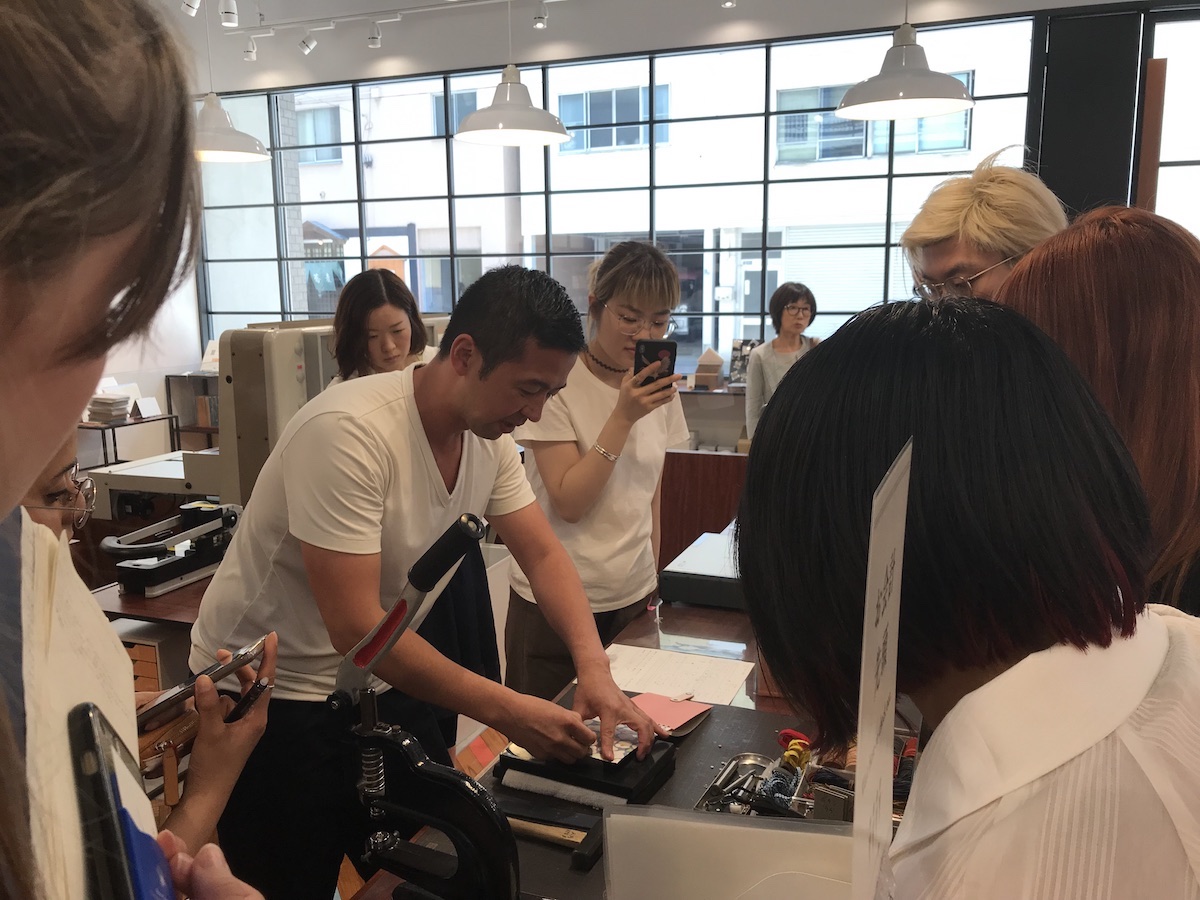 Students at Kakimori stationery store in Tokyo (photo by Mizuki Abe)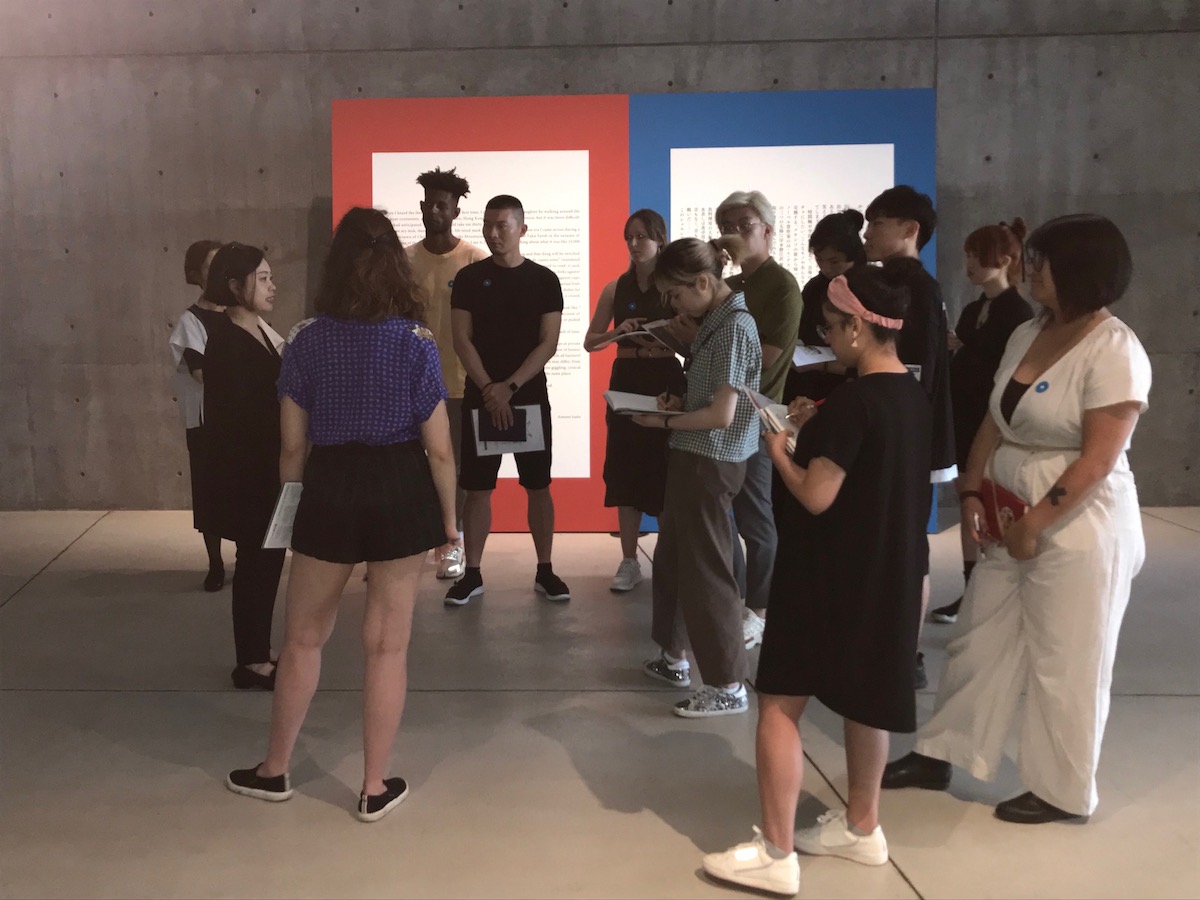 Students at 21_21 Design Sight museum in Tokyo (photo by Mizuki Abe)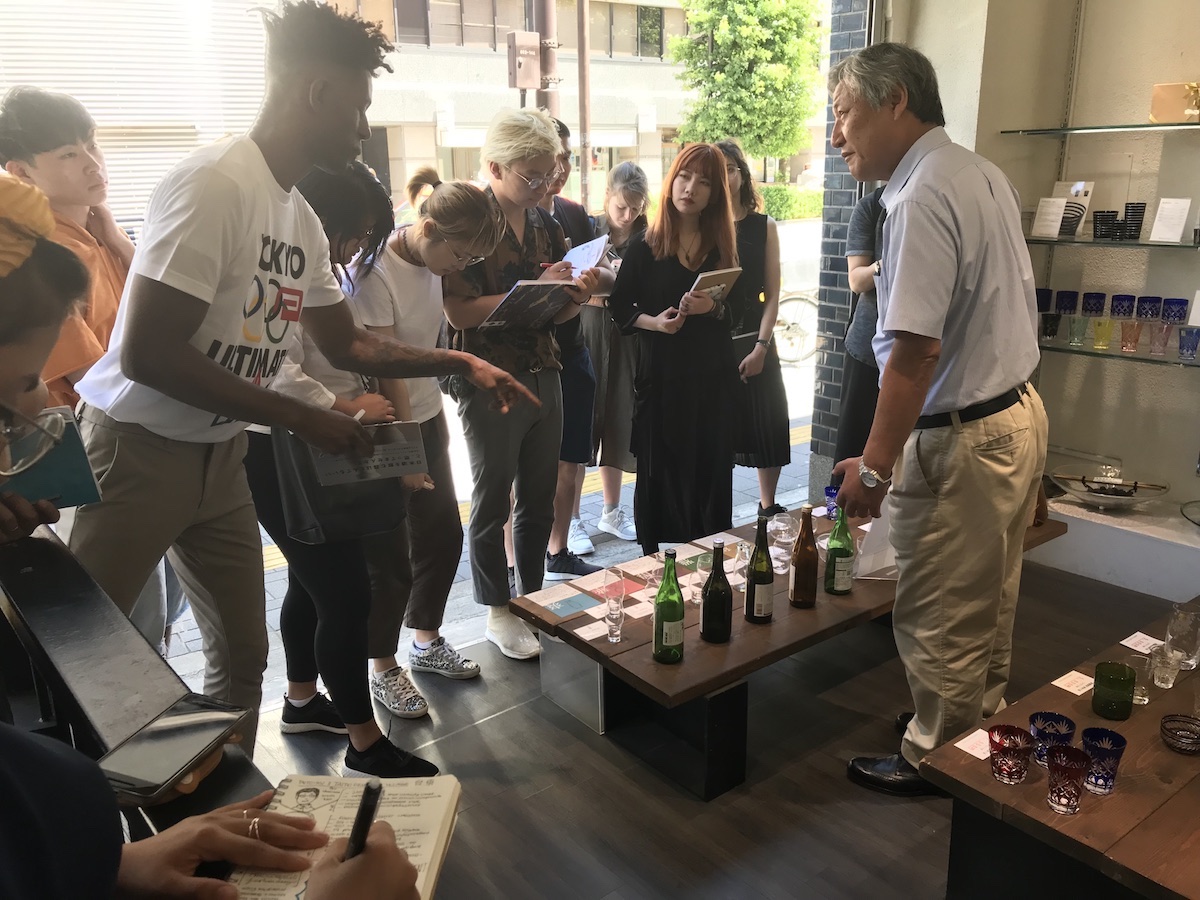 Students at Kimoto Glass Tokyo (photo by Mizuki Abe)

Students with the wallets they created at NOLA Torigoe in Tokyo (photo by Mizuki Abe)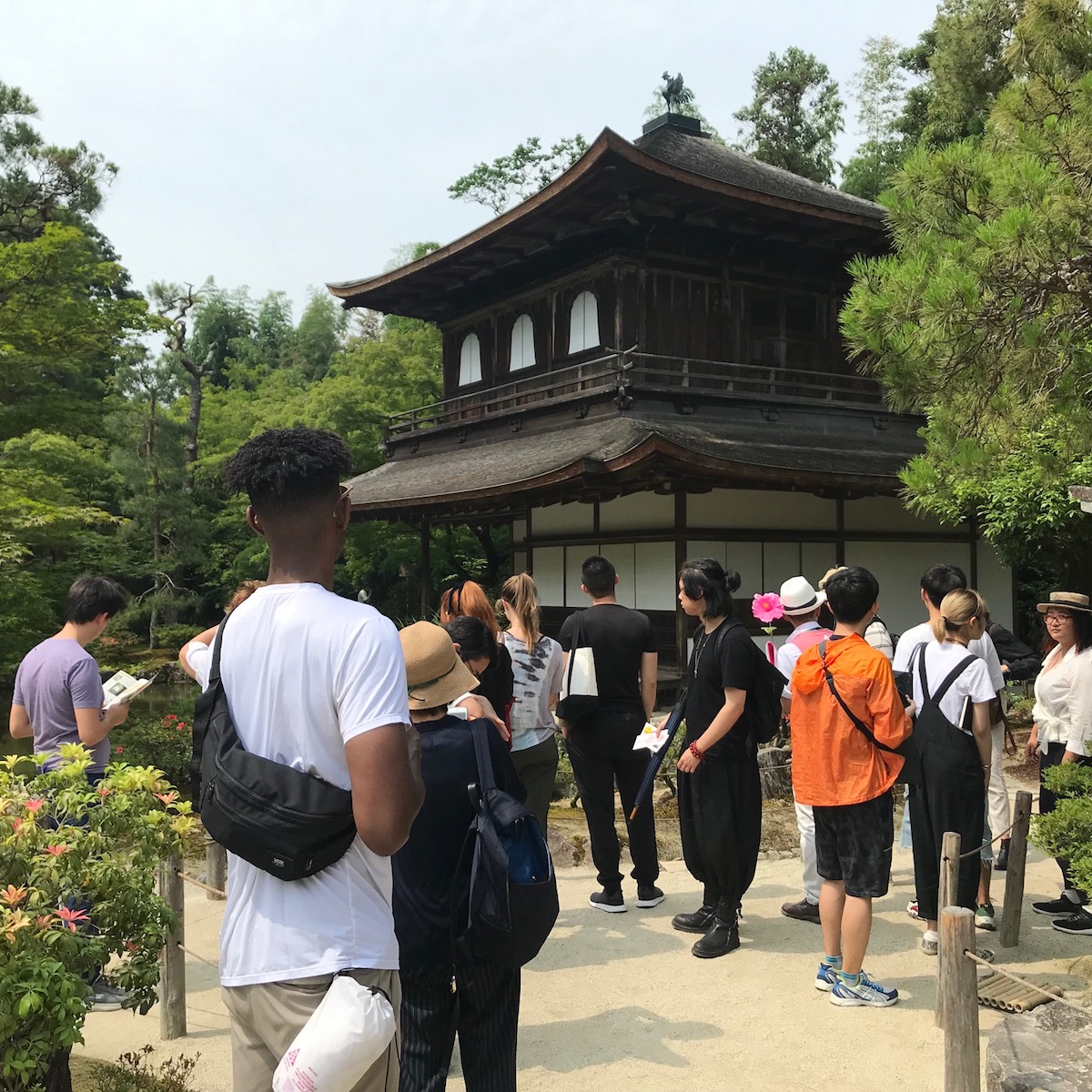 Students at Ginkaku-ji temple in Kyoto (photo by Mizuki Abe)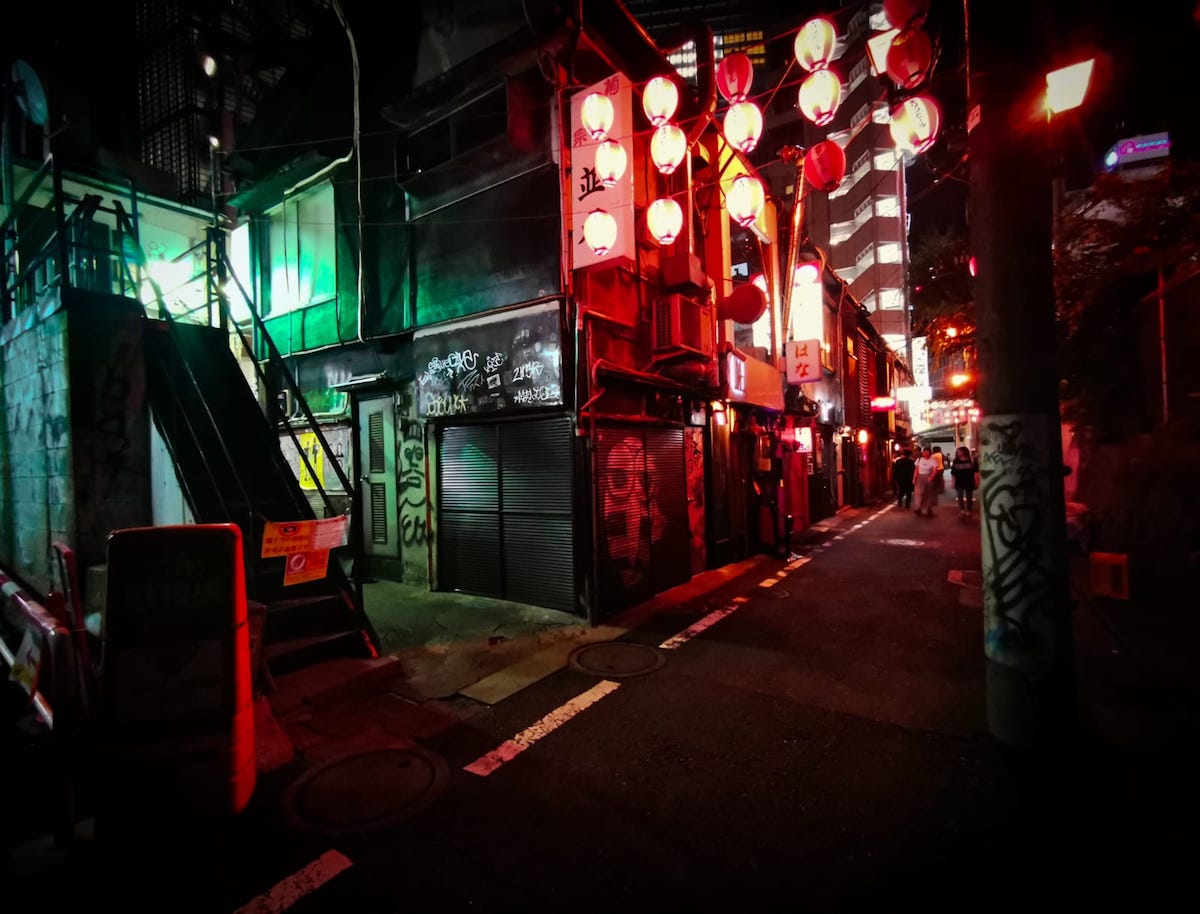 Evening in Tokyo (photo by Jiajie Xu)
Read additional Dispatch articles: Pratt Summer Abroad: Dispatch From Venice; Pratt Summer Abroad: Dispatch from Tokyo; Pratt Summer Abroad: Dispatch from Tokyo II; Pratt Summer Abroad: Dispatch From Rome; and Pratt Summer Abroad: Dispatch from Copenhagen.
Images: Pratt students explore Ryoanji Temple in Kyoto (photo by Nella Schools); Students at Murin-an garden in Kyoto (photo by Mizuki Abe); Students visiting Muji headquarters in Tokyo (photo by Mizuki Abe); Students at Kakimori stationery store in Tokyo (photo by Mizuki Abe); Students at 21_21 Design Sight museum in Tokyo (photo by Mizuki Abe); Students at Kimoto Glass Tokyo (photo by Mizuki Abe); Students with the wallets they created at NOLA Torigoe in Tokyo (photo by Mizuki Abe); Students at Ginkaku-ji temple in Kyoto (photo by Mizuki Abe); Evening in Tokyo (photo by Jiajie Xu)