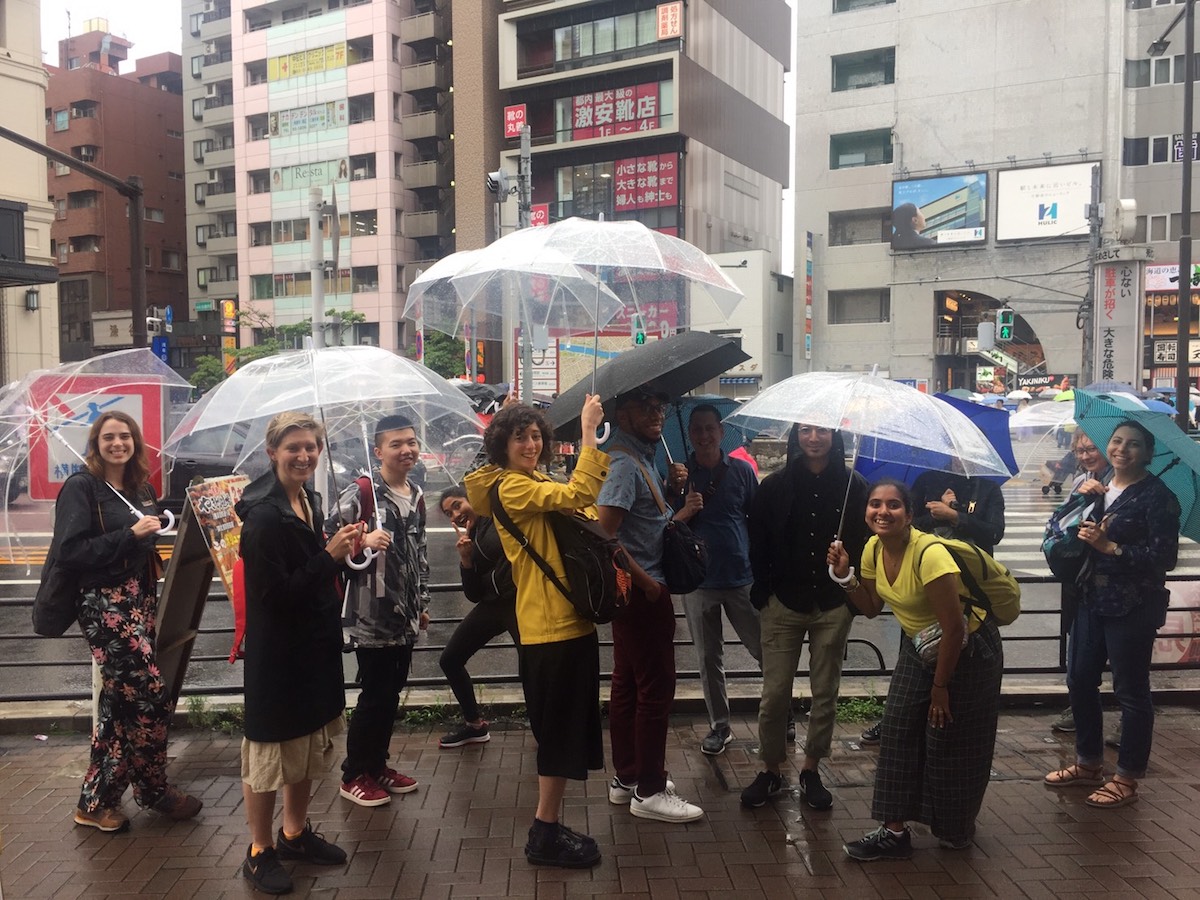 This summer, Pratt students are traveling the world to engage with international cultures and global perspectives in their disciplines. Pratt's news page is featuring these experiences in a series of dispatches from around the world.
Over two weeks this summer, Pratt students studied public space and urban planning through the distinct topography of Tokyo. Led by Jonathan Martin, Professor in the Graduate Center for Planning and the Environment, the annual "Tokyo: Planning and Urbanism" program involves both a lecture series at the Pratt Manhattan campus and the overseas studio experience in Japan.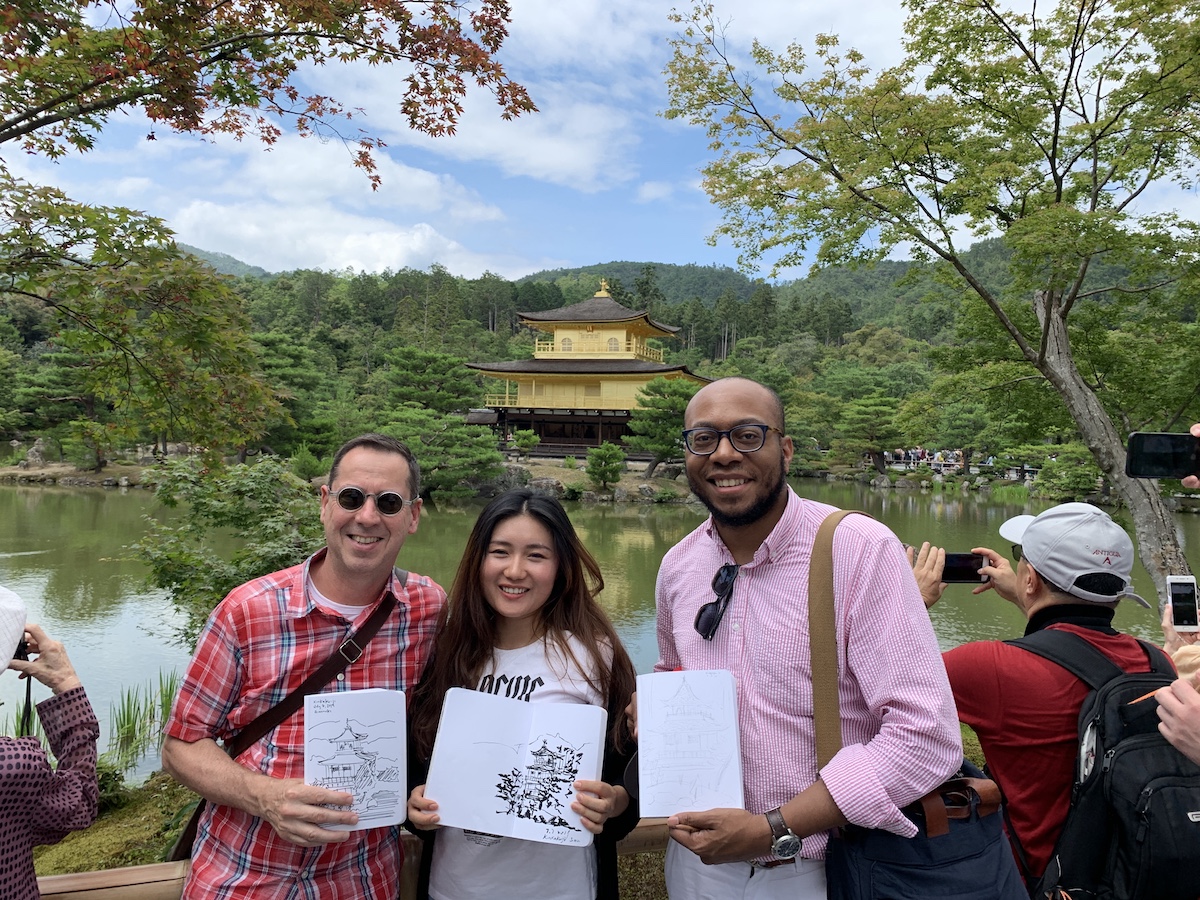 This interdisciplinary course is open to all Pratt graduate students and this year involved students from several Pratt programs, including City & Regional Planning, Sustainable Environmental Systems, Real Estate Practice, and Urban Placemaking & Management. Together, students applied their unique disciplinary perspectives to examine the "spectacle" of urbanism in Japan, particularly in Tokyo where the density of population meets a built environment of postwar modern and contemporary architecture where vertical space is essential and public space is limited.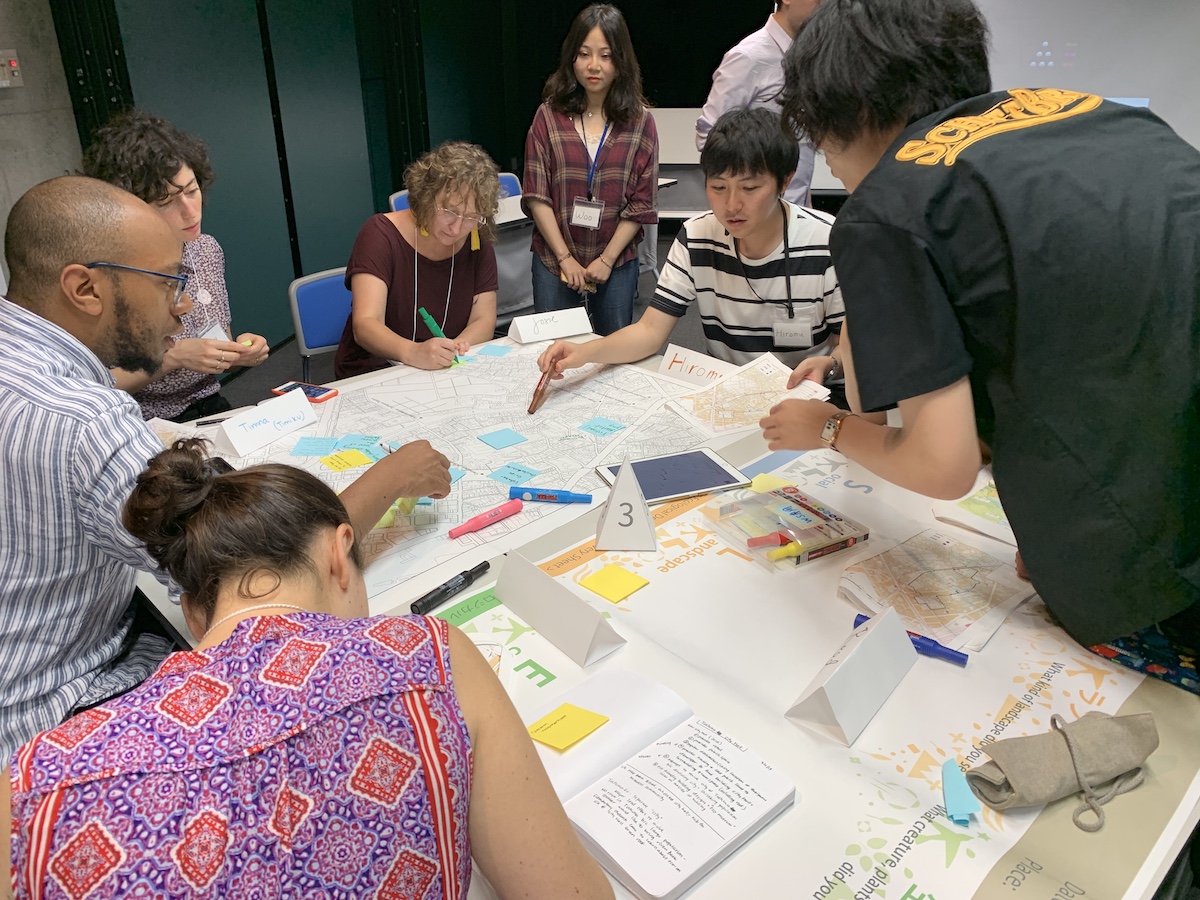 After being introduced to the theory and sensibility of Japanese design in its cities, the students formed three faculty-led research groups to examine various aspects of planning and placemaking. This year, students researched three main areas: the formal elements of transit station design and land development process, the arrangement and design of shotengai (traditional Japanese shopping streets), and informal settlements in Japan, focusing on homelessness in the urban environment. Their research methods included literature review, observational analyses, intercept surveys, and expert interviews. In partnership with urban planning programs at Japanese universities, students also engaged with academics, students, and urbanism professionals in exploring their ideas through seminars, workshops, and walks.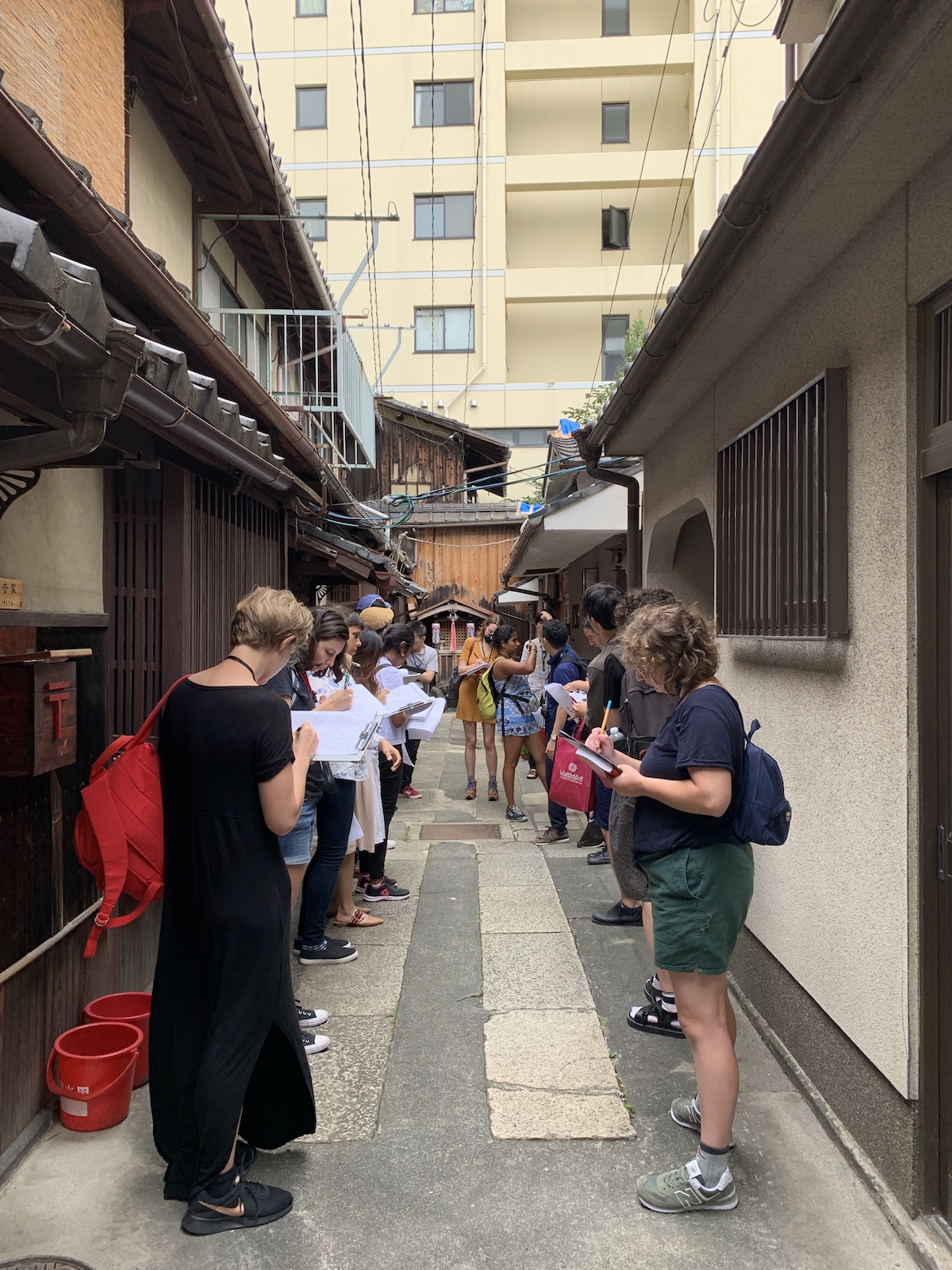 Joint Kyoto University-Pratt workshop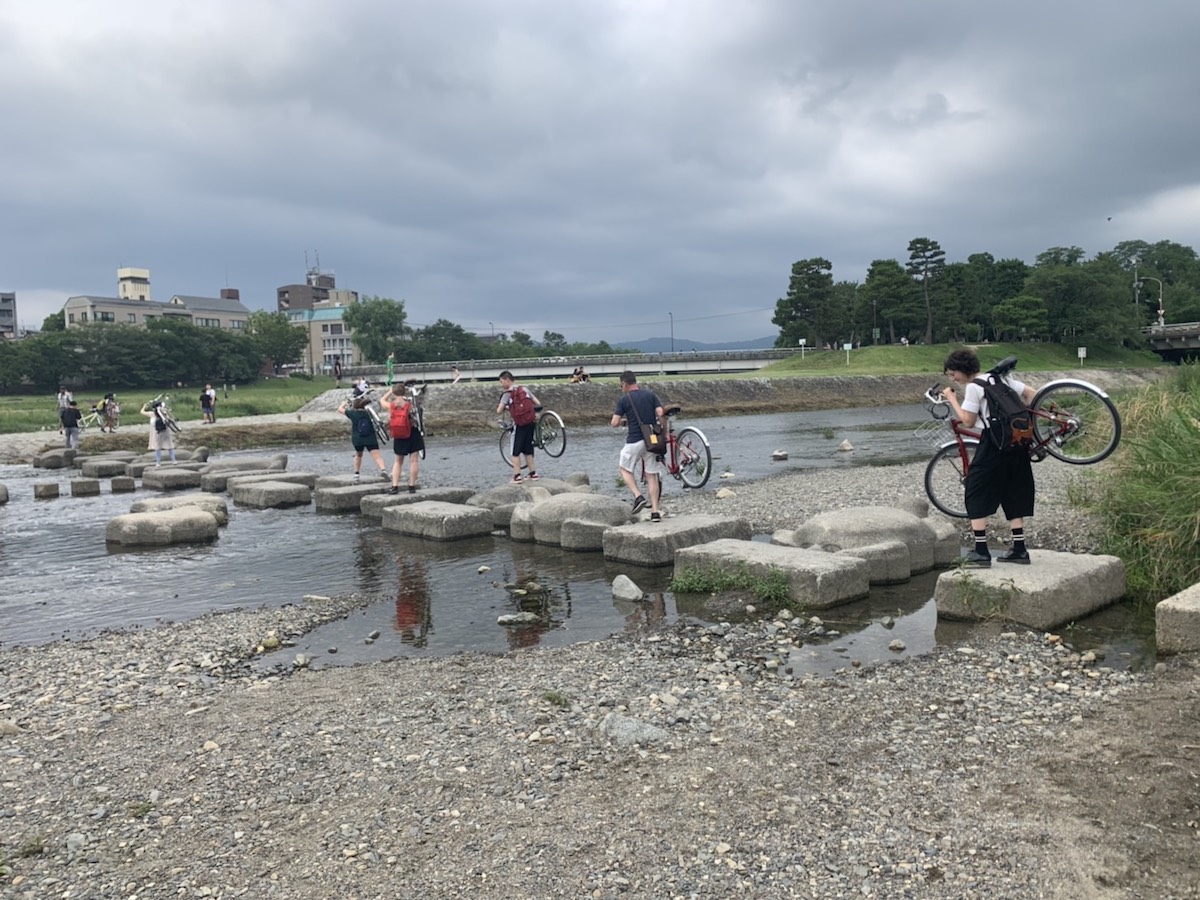 Pratt students on a Kyoto bicycle tour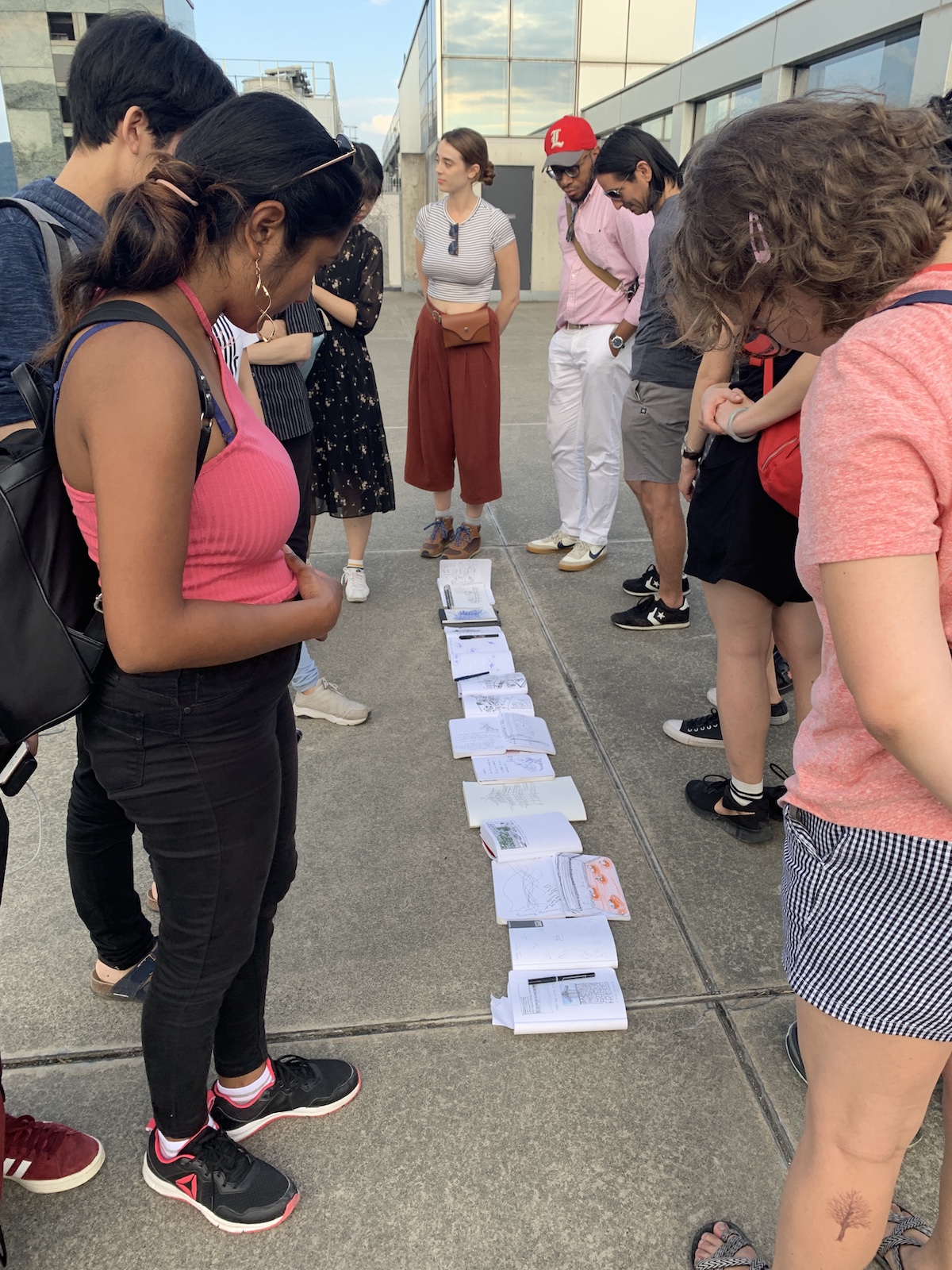 Kyoto historical sketching day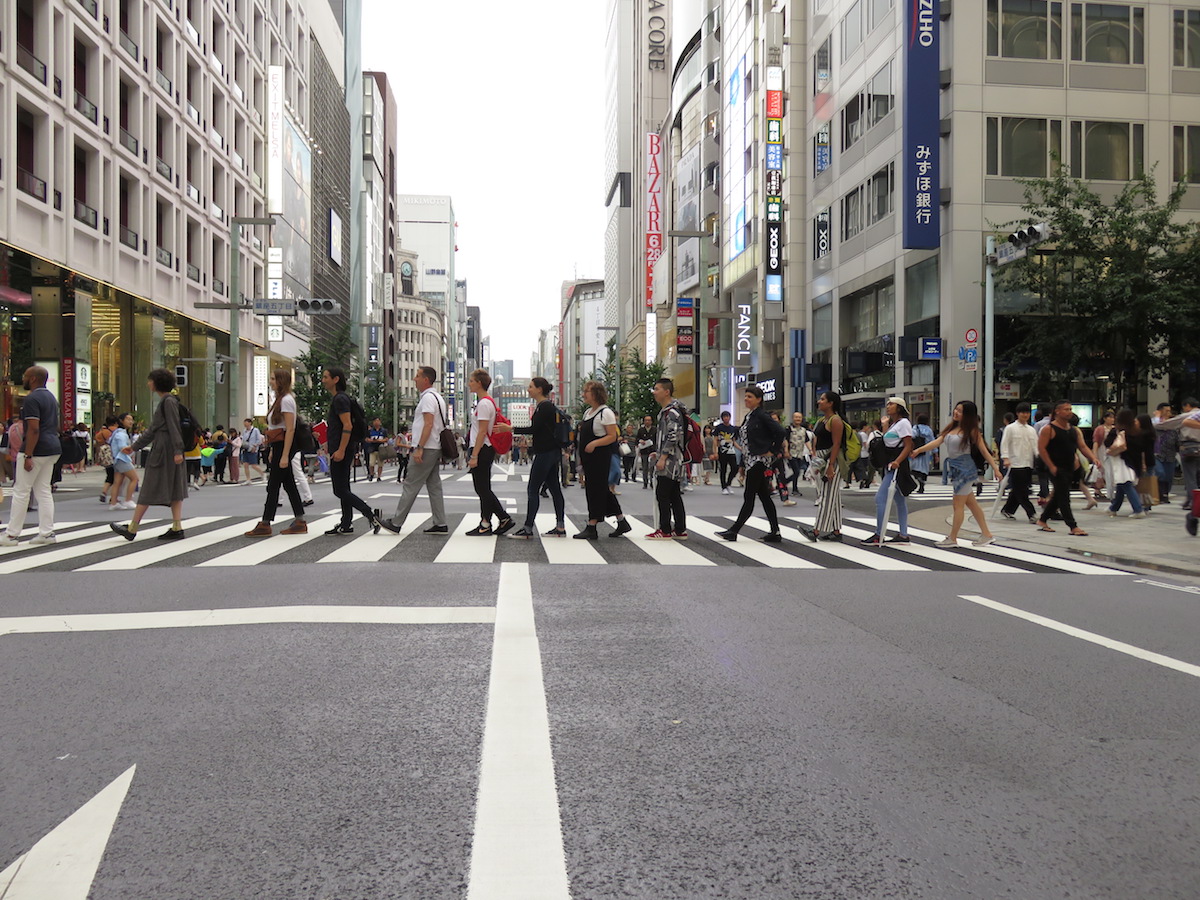 Pratt students in Tokyo
Read additional Dispatch articles: Pratt Summer Abroad: Dispatch From Venice; Pratt Summer Abroad: Dispatch From Tokyo & Kyoto; Pratt Summer Abroad: Dispatch from Rome; Pratt Summer Abroad: Dispatch From Tokyo; and Pratt Summer Abroad: Dispatch from Copenhagen.
Images: Pratt students in Tokyo; Kyoto historical sketching day; Joint Waseda University-Pratt workshop; Joint Kyoto University-Pratt workshop; Pratt students on a Kyoto bicycle tour; Kyoto historical sketching day; Pratt students in Tokyo