Pratt Shows, the annual spring series of public presentations and exhibitions of work by Pratt's graduating class, is now underway. This year, due to COVID-19, Pratt Shows is being held fully online, with a wide range of exciting projects and portfolios that may be viewed at any time through the Pratt Shows Portfolio website. Students have already begun to populate the site with their work, representing years of research, creative inquiry, investigation, practice, and problem-solving.
Over the coming weeks, additional portfolios, presentations, and online events will continue to be added to the site as the Pratt Shows 2021 digital celebration builds across Pratt's schools and programs.
Bookmark the Pratt Shows Portfolio website and return often in the weeks ahead to explore the innovative work of this year's graduating class.
Read on to hear from a few graduating students about the work they are showcasing on the Pratt Shows site.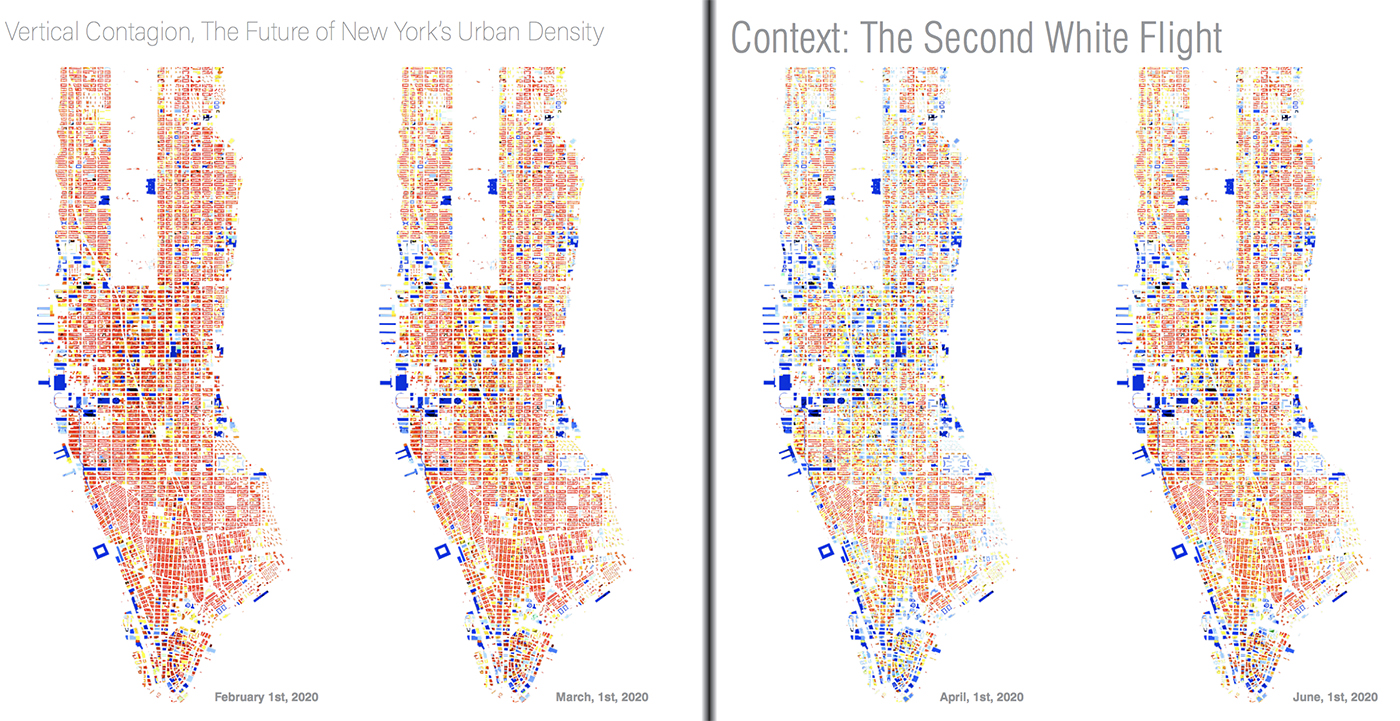 Chris Brown, BArch '21, focused his thesis research on the impact of COVID-19 on the urban density of New York City with a proposal for reinvigorating modernist office towers with housing and dedicated spaces for education, jobs, and learning. His Pratt Shows presentation includes this work on "Vertical Contagion, The Future of New York's Urban Density" as well as his portfolio.
"My project reclaims towers built from the 1960s to the 1980s to create spaces for those most affected by COVID-19," Brown said. "We have a long way to go, but I want everyone to know we can build a new future. As vaccines continue to make strides in our city, and we begin to see the light at the end of the tunnel, I hope to create a new kind of iconic high rise that is for the city that weathered COVID-19, and uplift those who helped us through it."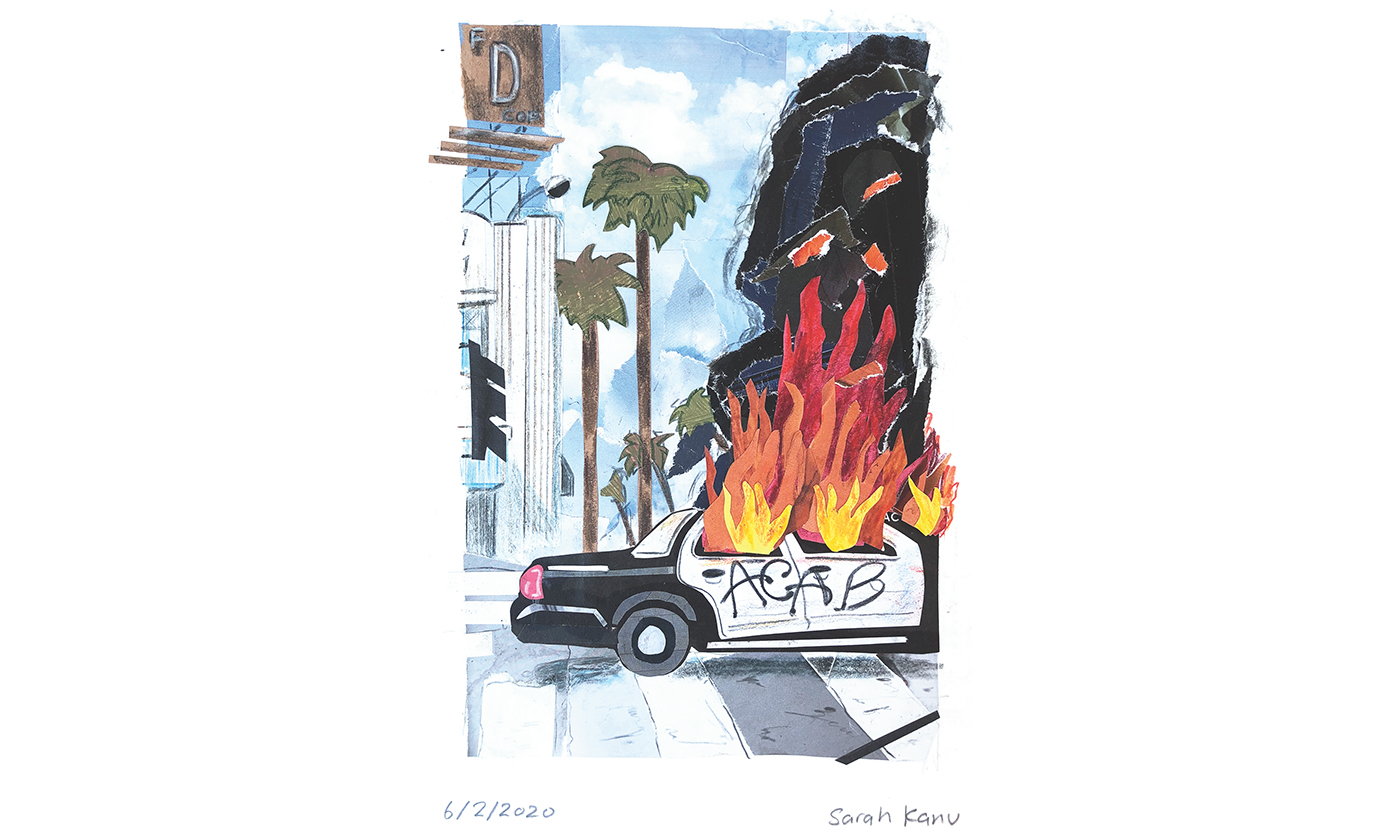 Sarah Kanu, BFA Communications Design '21, is exhibiting a collection of printmaking and collage art that examines social concepts and non-fiction narratives, particularly related to Black joy and the events of the past year. Although sometimes involving digital techniques, the works have an emphasis on texture and physical materials.
"Most of my pieces are created by hand—linocut or collage—and emphasize the real, whether through depictions of my community and my environmental surroundings or through tackling social and cultural topics," Kanu said. "More than anything, I want folks to see the subtle emotion and worldly context within each piece. I also wish to relay a feeling of touch and the tactile along with process."
Tia Socci, BFA Communications Design '21, is exhibiting work that incorporates physical and digital media, reflecting her studies of graphic design, bookmaking, coding, and film. Her Pratt Shows work includes a risograph printed zine about the internet culture of her youth and a video that takes viewers on a surreal walk through the city.
"Pratt has given me the tools and experience to be interdisciplinary when it comes to my craft of design," Socci said. "I want Pratt Shows visitors to take away how materiality and translation affect image and form making. I am showing work that bends the fluidity of both physical and digital mediums while playing with materiality."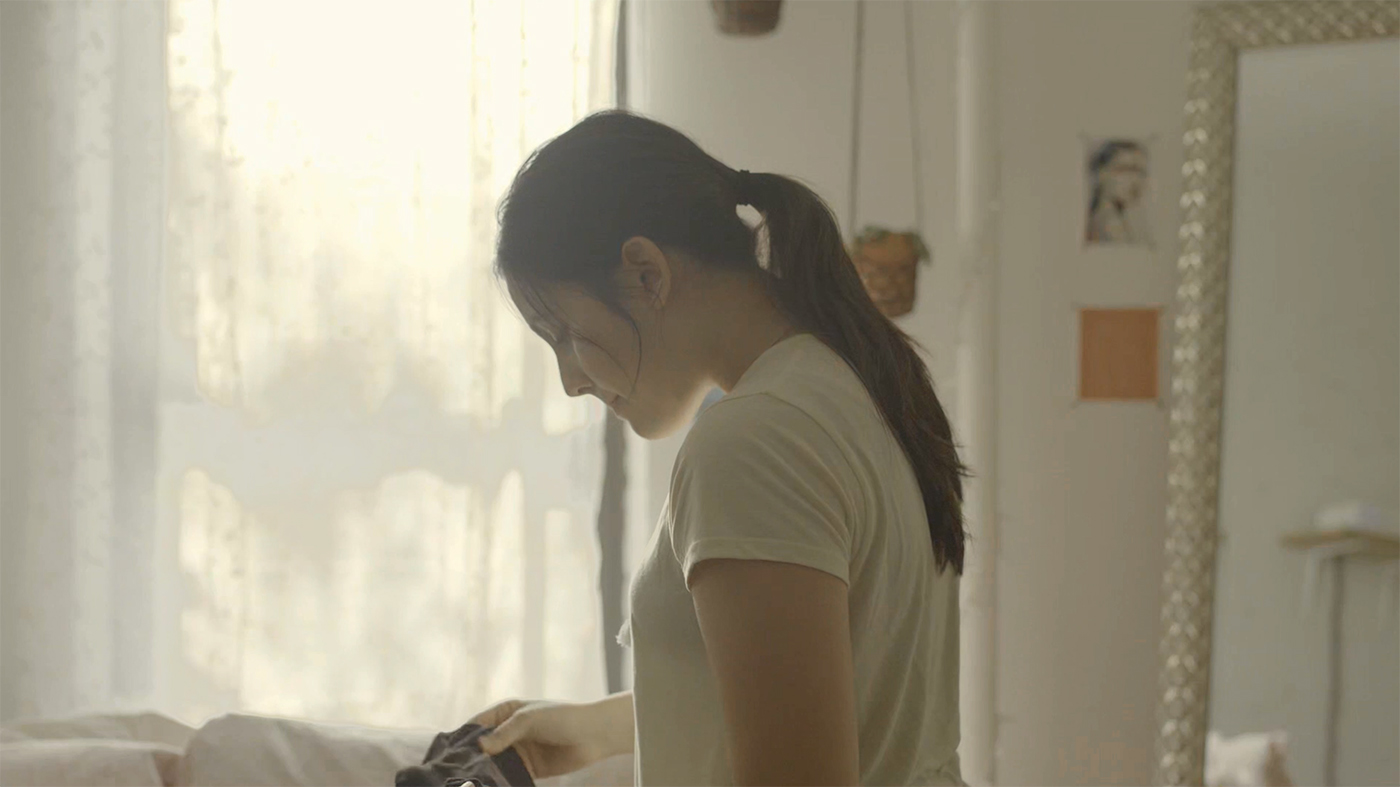 Yessenia Sánchez, BFA Film '21, has been exploring intersectionality and portraying Latine/x stories through film. For Pratt Shows, she is sharing a range of films including an experimental animation on linguistic code-switching and a documentary on a son's relationship to his father presented through a constructed, one-sided phone call.
"I'm showing some of my past work that emphasizes my editing as well as the kind of storytelling moments and experiences I hope to expand on in the future," Sánchez said. "I will also be adding my thesis short film to my page which centers on how children of immigrants become translators for their parents at a young age."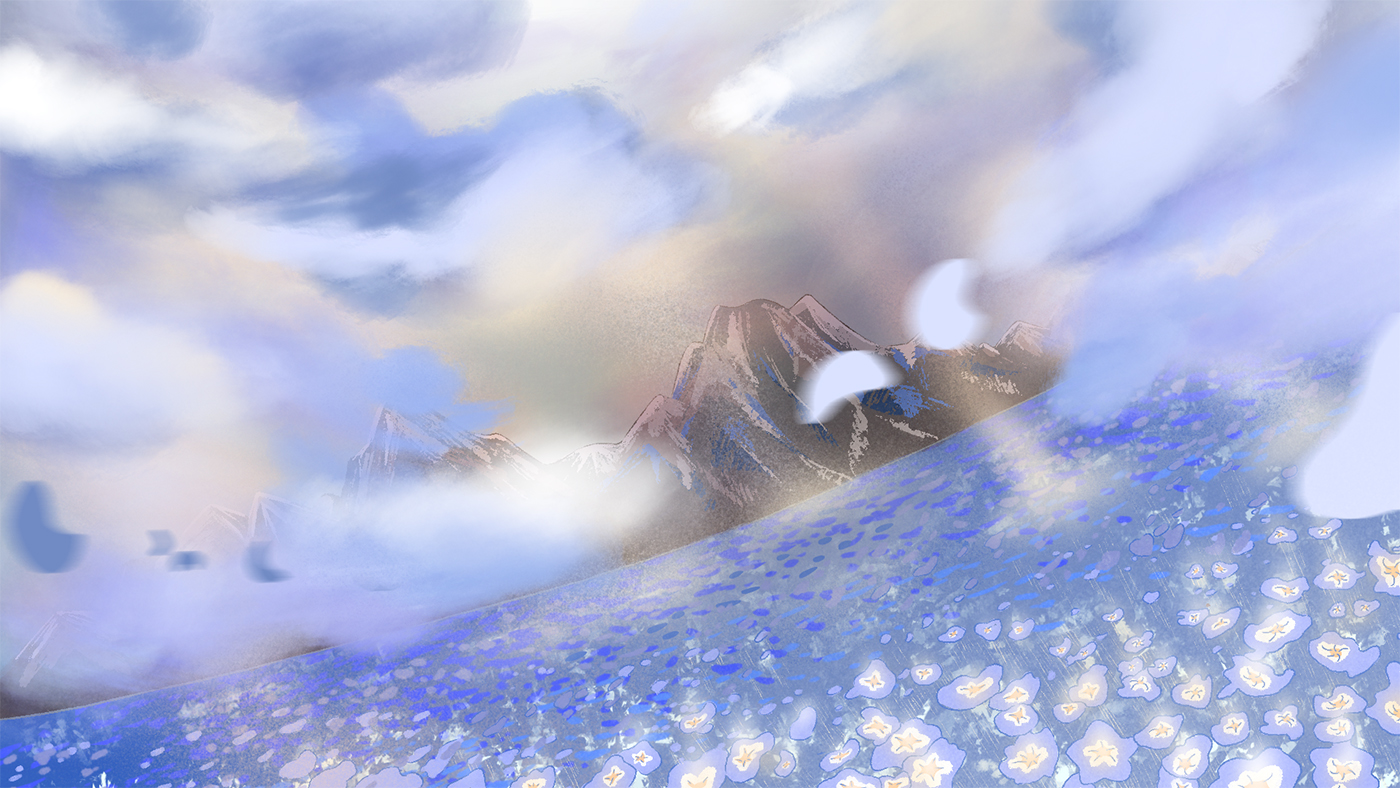 Danni Qu, BFA Communications Design '21, is exhibiting pieces responding to sustainability and mental health, highlighting their impact on communities at the local and global level. Her work ranges from digitally created therapeutic environments to sustainability campaigns, all relating to her leadership both in the Student Government Association (SGA) and in the Pratt Chapter of Active Minds
"Much of my work as the SGA President and Active Minds President ties in with my evolving role as a designer," Qu said. "Sustainability is a widely spoken about subject, but there is still a lot of stigma around mental health. My works—including my thesis—have probed the intersection of the natural-to-digital environment and how the digital could affect one's mental health."
Visit the Pratt Shows Portfolio website to discover additional work by Pratt's graduating students.