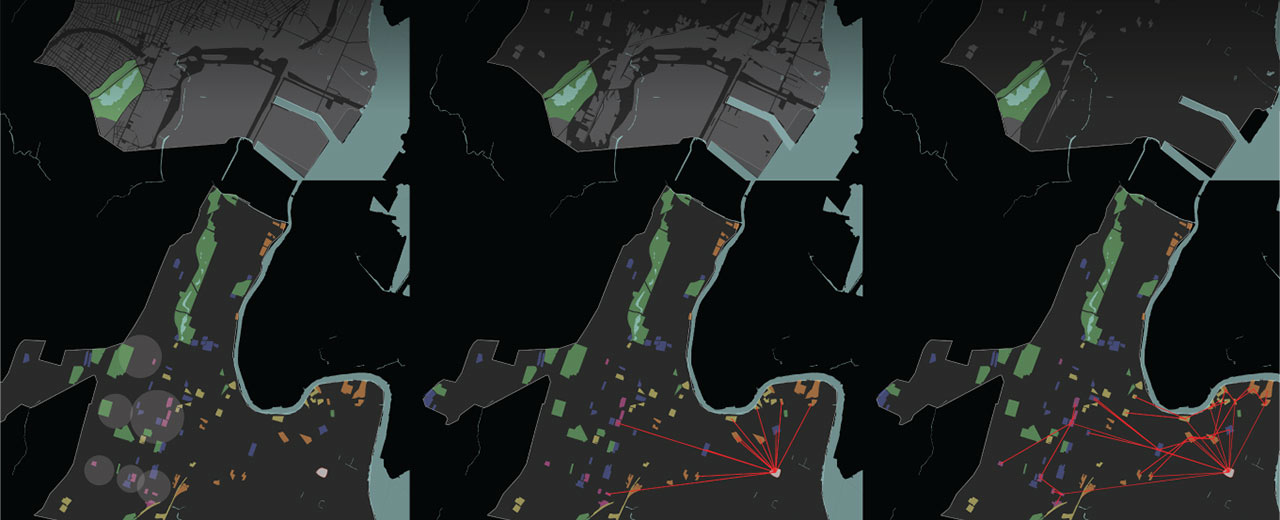 Pratt Institute's School of Architecture and Places Journal will present a symposium, "City by Numbers: Big Data and the Urban Future," followed by an exhibition of work by Pratt artists, to examine the concept of Big Data and its relation to the built environment.
The symposium, which is free and open to the public, will feature speakers from a range of fields, including Jessie Braden, director of the Spatial Analysis and Visualization Initiative (SAVI) at Pratt; David Burney, former New York City Commissioner of the Department of Design and Construction, and associate professor at Pratt's Graduate Center for Planning; Laura Kurgan, director of the Spatial Information Design Lab at Columbia University; Anthony Townsend, author and research director of Institute for the Future; and James von Klemperer, design principal at Kohn Pedersen Fox Associates.
The symposium will be presented alongside a free public exhibition of print, digital, and video projects and apps produced by Pratt faculty, students, and alumni using Big Data, which will be on view from October 11–31. Works on display will include an urban tracking piece created by Adjunct Assistant Professor of Architecture Michael Chen; a project on wearable drones by alumnus Adam Pruden (M.S. Communications Design '10); an interactive web app for geo-tagging memories and experiences in real time created by alumnus Eric Rieper (M.F.A. Digital Arts '14); and urban analyses by Pratt students across disciplines using Geographic Information Systems.
The symposium is free and open to the public, and will be held Saturday, October 11 from 9:30 AM–6 PM in the auditorium of Pratt Institute's Higgins Hall, 61 St. James Place, on the Brooklyn campus. The exhibition will be on view from October 11–31 (Monday-Friday, 11 AM–5 PM) at Pratt Institute's Hazel and Robert H. Siegel Gallery in Higgins Hall. For the full event schedule, click here.