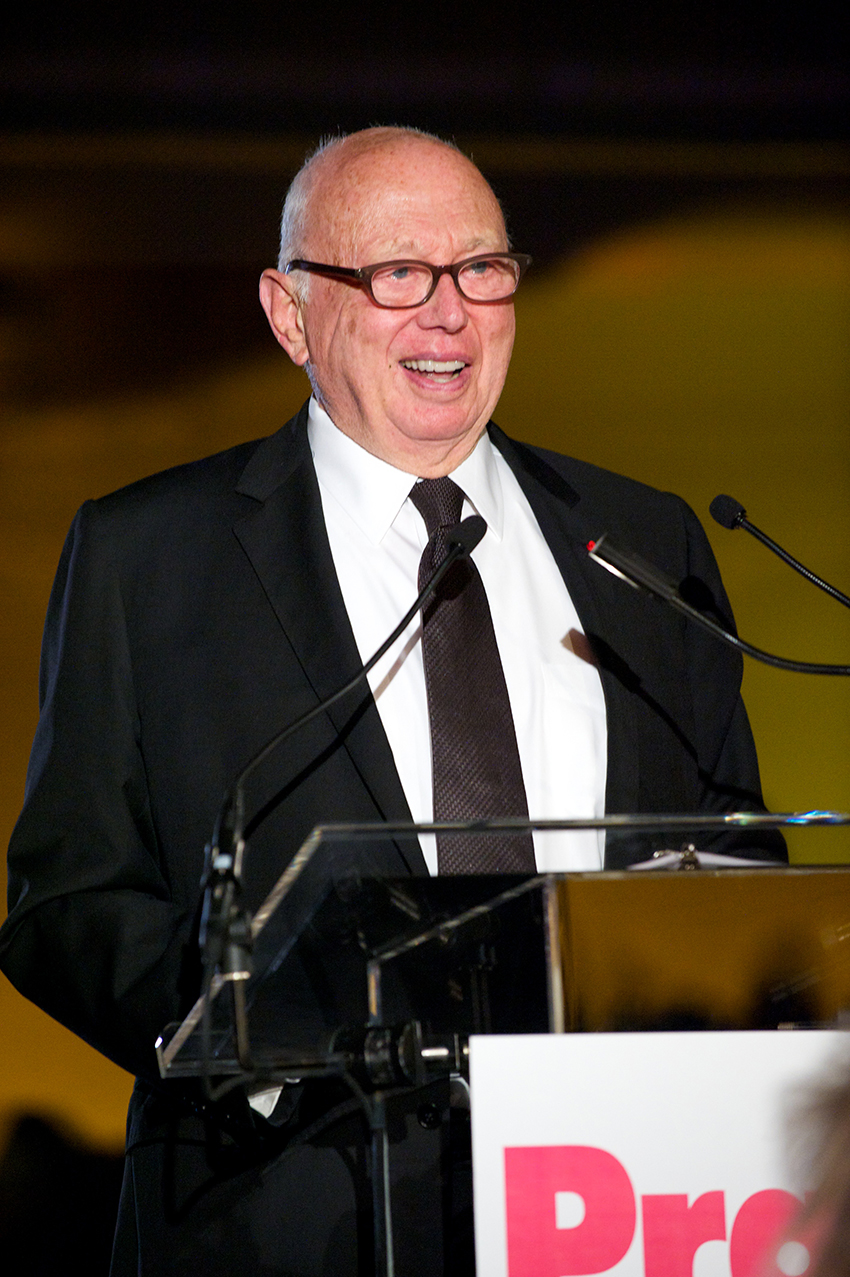 The Pratt Institute community mourns the loss of one of its renowned alumni, the pioneering abstract artist Ellsworth Kelly, who passed away on December 27 at the age of 92 at his home in Spencertown, New York.
Kelly was best known for his bold paintings, which were highly regarded for their striking use of color and shape. An obituary in the New York Times written by Holland Cotter noted that Kelly was "a true original" and "one of America's great 20th-century abstract artists" ("Ellsworth Kelly, Who Shaped Geometries on a Bold Scale, Dies at 92," New York Times, December 27, 2015).
Kelly studied at Pratt in the early 1940s until he was drafted into the United States army. In numerous talks that he gave at the Institute over the years, he said that his study of art began with Pratt's freshman year Foundation Art courses.
After his discharge from the army, Kelly spent seven formative years as a young artist living in Paris, where he was influenced by the city's museums and architecture and began to develop his signature style, exemplified by his purely abstract paintings comprising differently colored panels. He was offered his first solo show in Paris in 1951.
In 1957, after his return to the United States, the Whitney Museum of American Art became the first museum to purchase one of his paintings. Kelly lived and worked in New York City and later in Chatham and Spencertown, as his work rose to prominence and he became regarded as a highly influential figure in American geometric abstraction. A prolific artist, Kelly worked in a range of media—including sculpture, printmaking, drawing, and collage in addition to painting—and his work has been shown in retrospectives and exhibitions in major museums and galleries around the world.
In 2010, Kelly was the recipient of a Pratt Legends Award, which honors distinguished individuals and companies in the world of art and design. Kelly's Blue Green Yellow Orange Red, a painting with stark vertical color panels, was named a Pratt Top 125 Icon in 2012 as part of the Institute's 125th anniversary celebration. In 2013, he received the country's highest award for artists, the National Medal of Arts, presented by President Obama.
Image: Ellsworth Kelly at Legends 2010 Gala (photo: Clint Spaulding/Patrick McMullan Company)