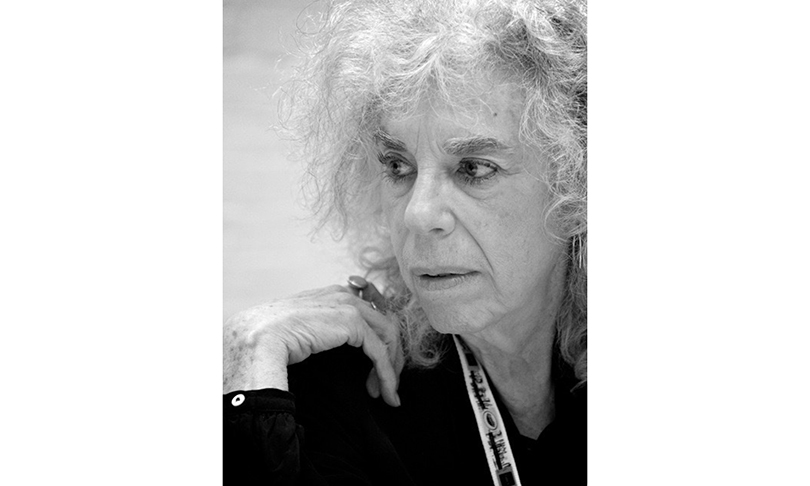 The Pratt Institute community mourns the loss of one of its inspiring faculty members, the education pioneer Amy Brook Snider, Professor Emerita, Art and Design Education, who passed away on December 17, 2018, at the age of 78.
Snider joined the Pratt Institute faculty in 1979, and served as chair of the Art and Design Education Department from 1982 to 2012 while also working as a consultant in arts education. A visionary in the field, as Chair of the department dedicated to training the next generation of art and design educators, she developed and received grant funding for a number of programs for middle school, high school, and incarcerated students. These included the Summer Design program, the precursor to the Summer Scholars program; and the Design Initiative for Community Empowerment (DICE), which serves more than 100 high school students each year. In 2010, to showcase the creative and scholarly work of Art and Design Education faculty, students, and alumni, she created the Nancy Ross Project Space. Snider stepped down as department chair in 2012 and re-entered the faculty as a full professor, supervising student teachers and advising thesis students in the undergraduate and graduate Art and Design Education programs.
In addition to her leadership of, and teaching in, the Art and Design Education Department, Snider served as Director of Pratt's Writing Across the Curriculum program, bringing to Pratt in 1993 the broader educational reform movement begun in the 1970s to foster innovations in curriculum development and movement between disciplinary boundaries. She was a founding member of the Initiative for Arts, Community, and Social Change Committee, which helped pave the way for the School of Liberal Arts and Sciences' Minor in Social Justice/Social Practice. She also served as a representative on both the Faculty Council and the Academic Senate as well as participating on several other committees across the Institute's Schools and Departments.
Beyond Pratt, Snider worked as an educational consultant for Studio-In-A-School, Achievement First Charter Schools, and the Scandinavia House. An internationally recognized expert in the field, Snider lectured throughout the United States, Canada, and Great Britain; designed international programs in Italy, the Netherlands, and South Africa; published articles; conducted staff development workshops; curated exhibitions; organized national panels and conferences; served on the Board of the Beginning With Children Charter School; and received a Fulbright Specialist Grant award.
Snider studied painting at Queens College, City University of New York, where she earned a Bachelor's in Fine Arts, and at the University of Wisconsin, Madison, where she earned a Master's of Science in Fine Arts. She spent her early teaching career in the New York City public school system in the days prior to the City's fiscal crisis and continuing cuts in funding for arts education.