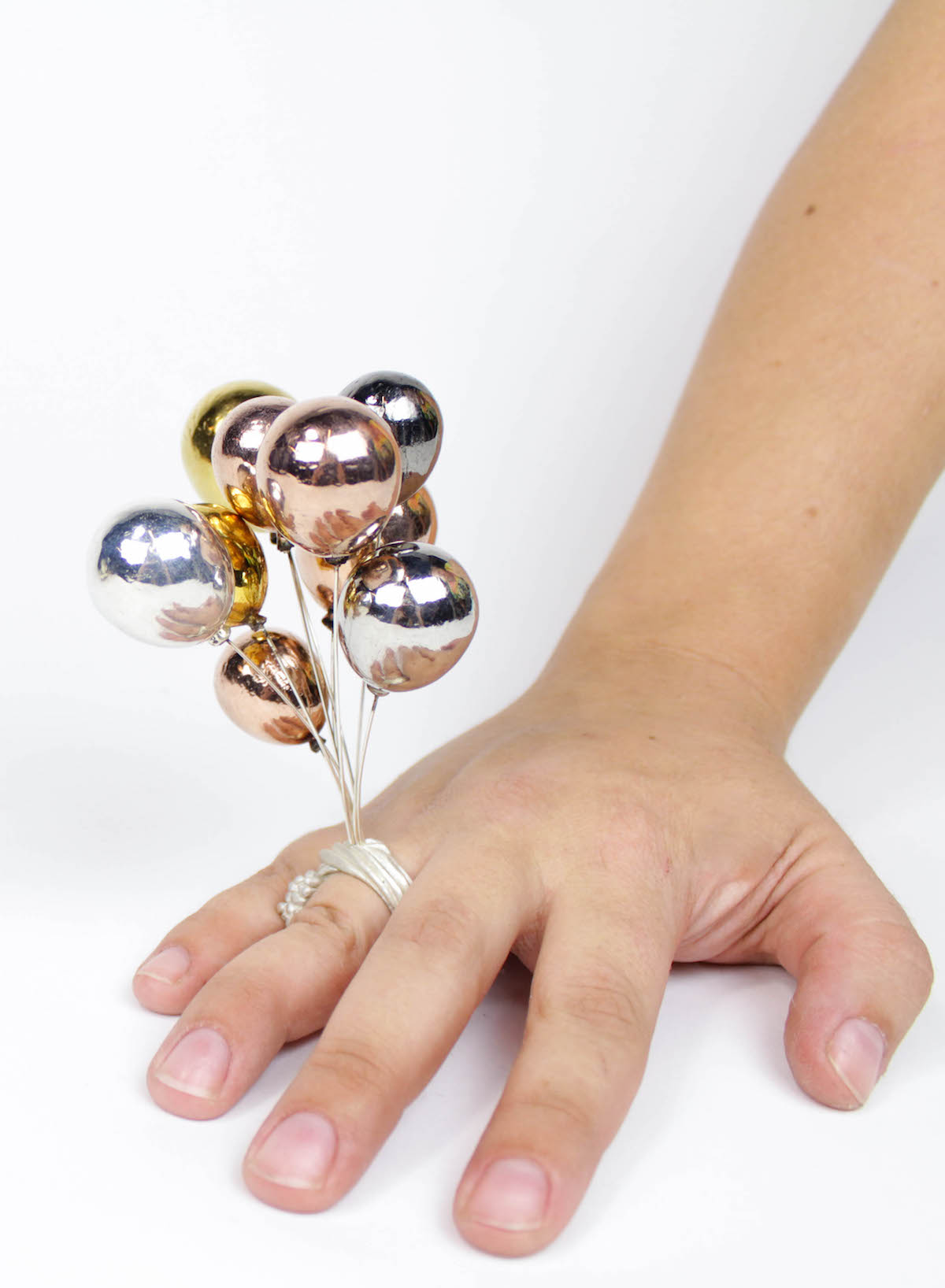 The downtime of summer is an opportunity for days at the beach, travel, or idle hours at home with a good book. Below is a sampling of recent projects by Pratt students and alumni that capture the spirit of summer adventure, from jewelry that evokes wanderlust to designs that improve life on-the-go.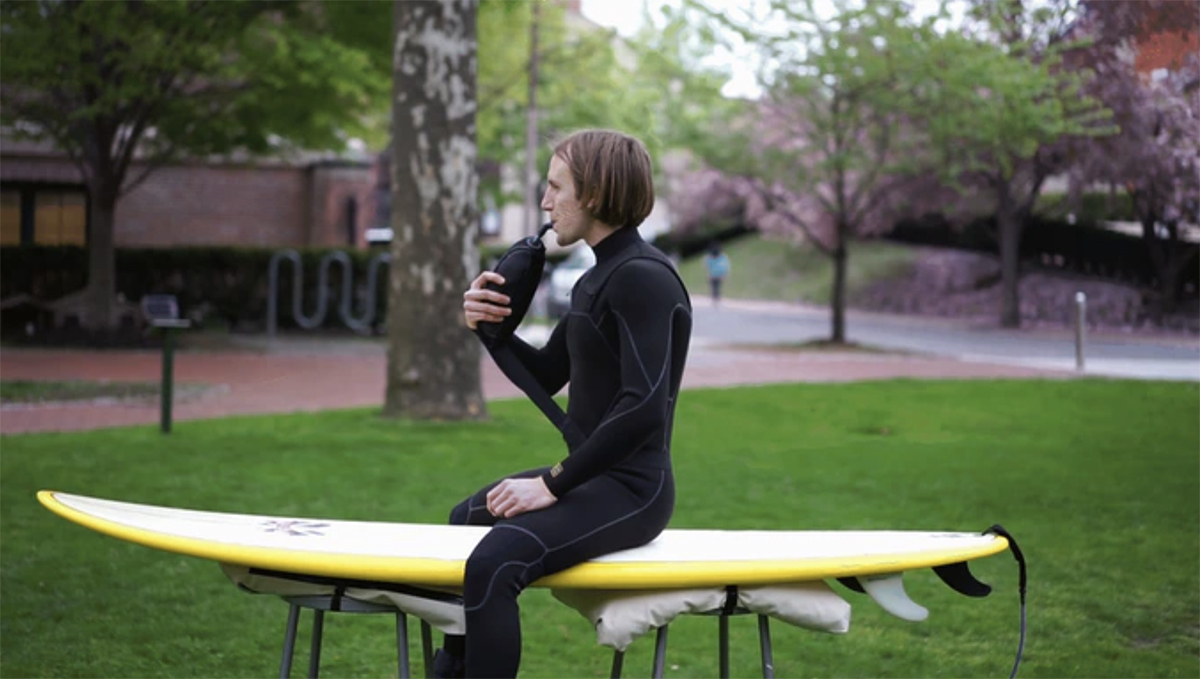 With most sports, it's no problem to pause for a drink of water, but for surfers staying hydrated is more complicated, requiring them to go onshore and get off their board. Bubby Vernon, BID '19, prototyped a solution in the Prototypes II: Design Entrepreneurship course: Tether, a surf hydration belt. Wrapping around the waist, it holds water with extra space for a snack or keys, allowing surfers to stay out on the waves for longer.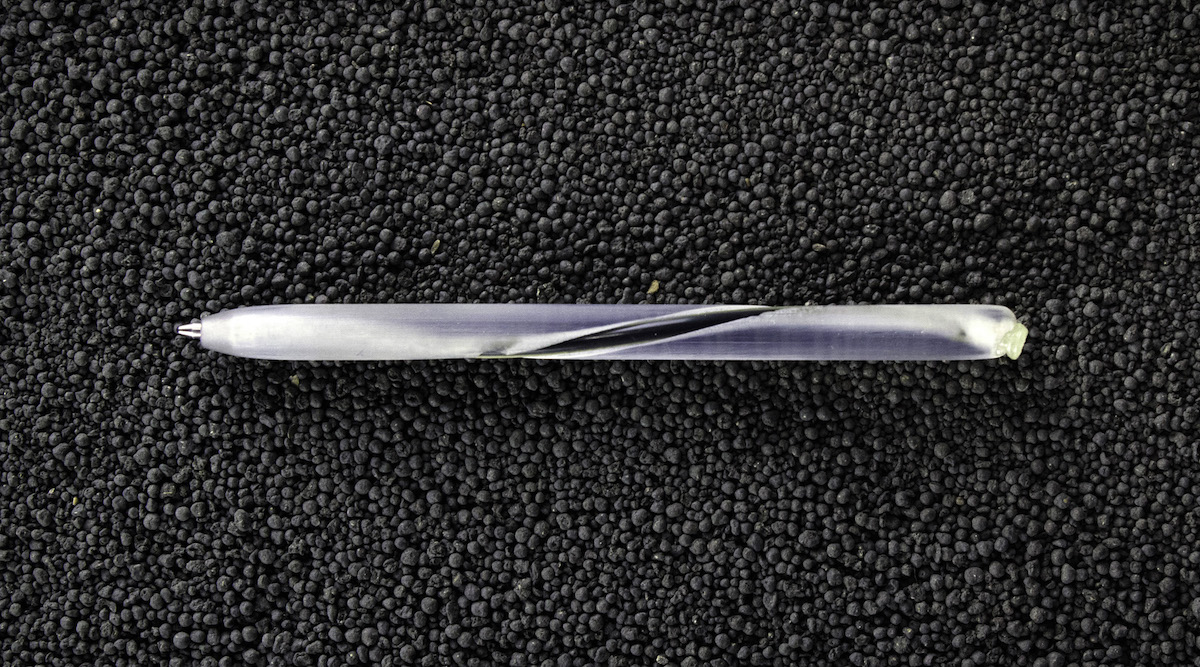 Summer downtime can be an opportunity to do some sketching or creative brainstorming with pen and paper, and Garrett Benisch, MID' 19, is rethinking how writing instruments can promote sustainability and reuse of waste. His Sum Waste project recently won the annual Role Models Contest sponsored by the Healthy Materials Lab at Parsons School of Design. While it looks like a typical disposable pen, its barrel is compostable plastic made from digested sewage, or biosolids, that is currently being landfilled. The pen design is also sustainable, eliminating the need for small springs and parts without sacrificing function.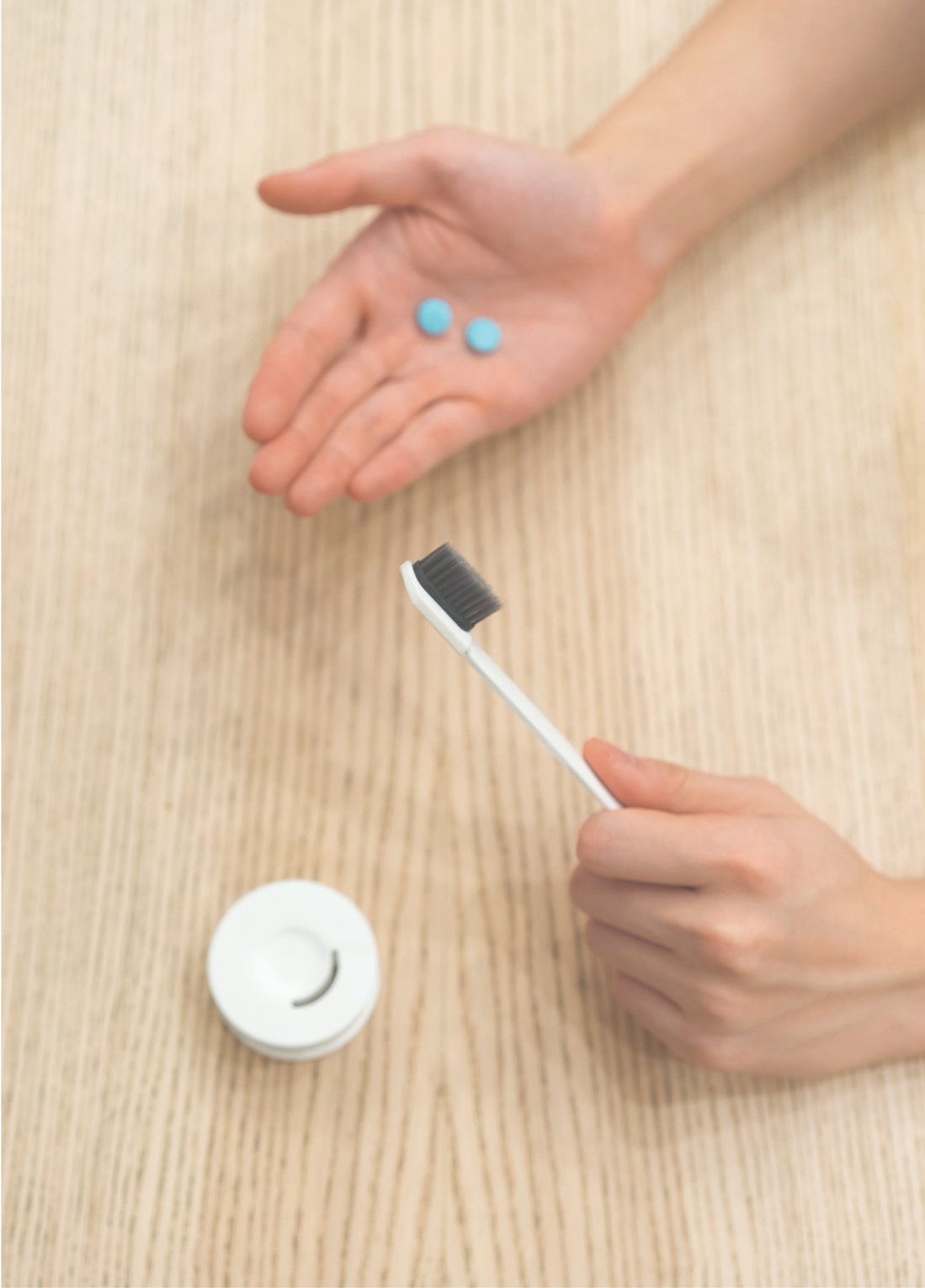 For on-the-go dental hygiene, Bo Peng, BID '19, designed a travel toothbrush kit called "i fo" that eliminates the trouble of carrying toothpaste and instead uses chewable pills. The project was developed as part of the Prototypes II: Design Entrepreneurship course. Its case is small enough to put in a pocket, and, as a plus, it won't add to your liquid and gels count at the airport.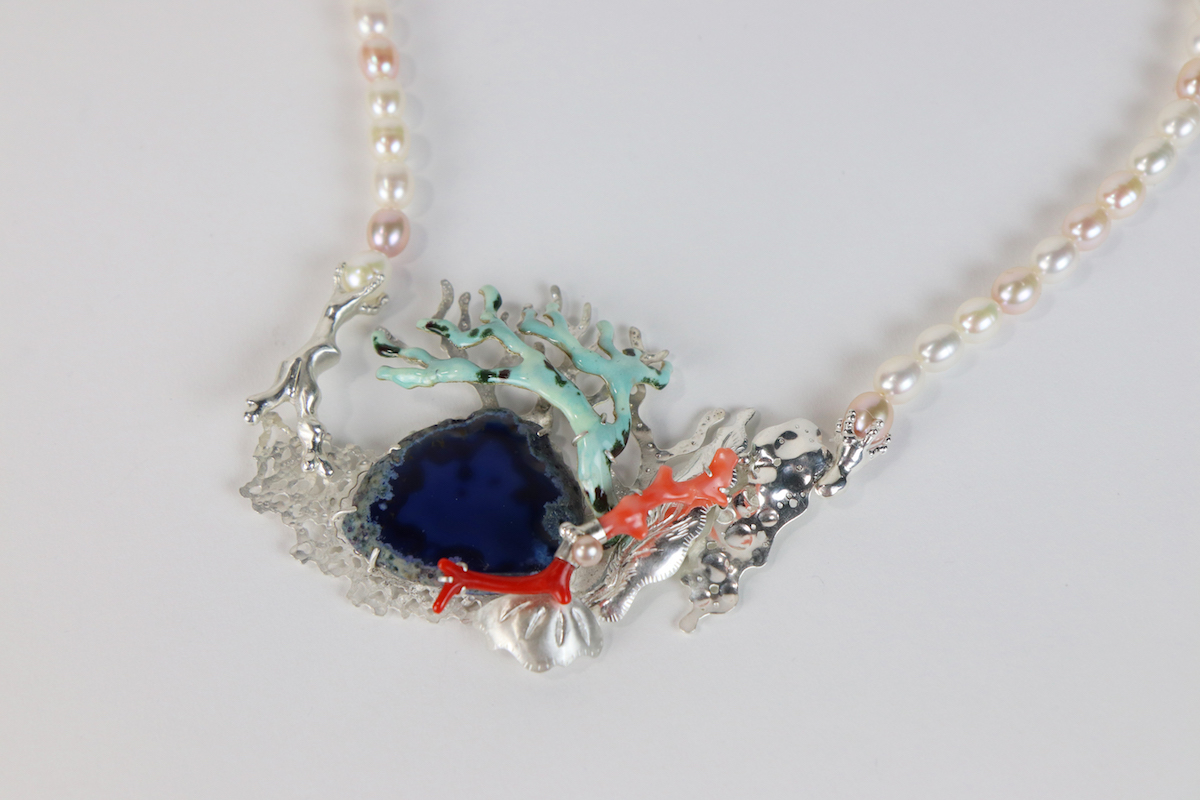 Jung Ki Min, BFA Jewelry '19, designed a "Dream Tour" collection of jewelry, exhibited at Pratt Shows 2019. It's inspired by iconic destinations around the world and the feeling of longing to travel to them. With organic forms crafted from diverse materials such as fabric, wood, shell, acrylic, resin, and gemstones, the collection includes pieces like "Amazon" referencing the South American rainforest's colossal trees and "Blue Hole" evoking the popular diving spot in Belize. Each is engraved with numbers indicating the longitude and latitude of the destination, encouraging curiosity and a connection to these alluring places.
Alina Liu, BID '19, noticed how when people used the water fountains in Manhattan's Washington Square Park, they often had to awkwardly stoop or stretch to drink from the spout. Her design for the Woori adjustable water fountain, which was exhibited at Pratt Shows 2019, involves a telescoping function so it can be adjusted for the height and position of any thirsty user.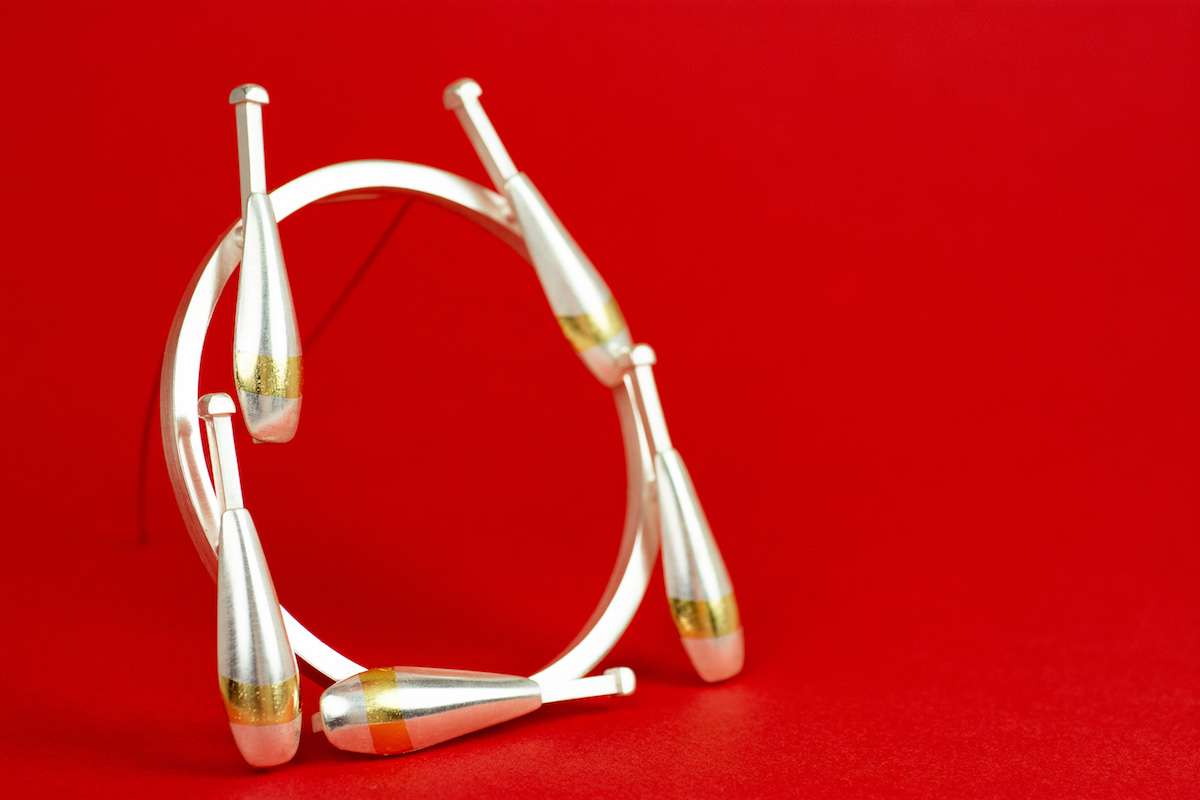 The work in the buoyant "Jammi Jewelry" collection by Maria Yunju Park, BFA Jewelry '19, distills the delights of a trip to the circus with a cluster of balloons rising from a ring and miniature motorcycle cages suspended as earrings. Each of the pieces, exhibited in Pratt Shows 2019, features a moving element in its metal design, whether the rattle of popcorn on a brooch or the sway of juggling clubs circling a pin.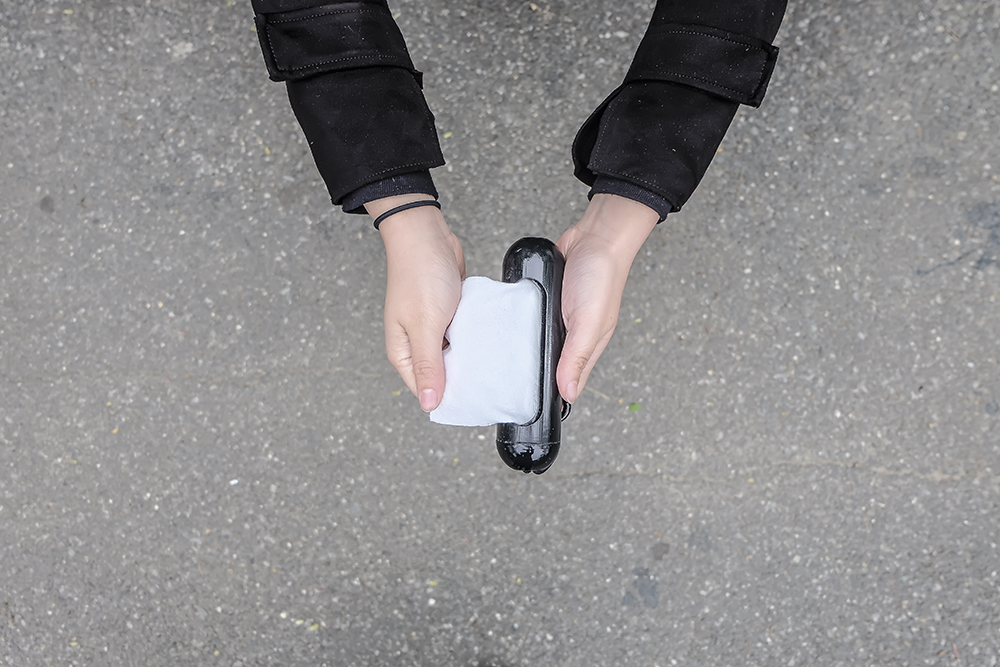 Philip Thomas, MID '20, in the Prototypes II: Design Entrepreneurship course, designed an object to make travel easier: The Porta Paper toilet paper holder. The easy-to-carry and durable, refillable dispenser can hold up to 50 sheets and was made with campers and travelers in mind. With its compact size you can carry it into any unknown territories where such necessities may be scarce.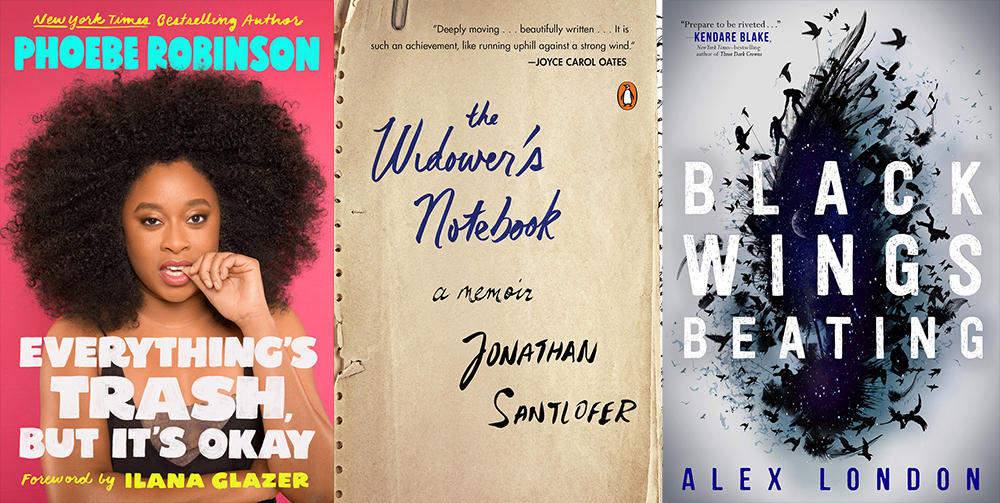 The Pratt alumni summer reading list has perfect books for throwing in your suitcase or for a mental departure at home. They include The Widower's Notebook by Jonathan Santlofer, MFA Painting '69, a memoir of loss and love; Beauty by Stefan Sagmeister, MS Communications Design '89, and Jessica Walsh on how the concept of beauty shapes the world; Everything's Trash, But It's Okay by Phoebe Robinson, BFA Writing '06, with essays imbued with humor on feminism, work culture, and other contemporary issues; and Black Wings Beating by Alex London, MSLIS '10, the first in a new fantasy trilogy.
Images: Maria Yunju Park's "Balloon ring" (2019), photo by August Warhall; Tether by Bubby Vernon; Sum Waste pen by Garrett Benisch; Travel toothbrush by Bo Peng; Jung Ki Min's "Blue Hole" necklace (2019), photo by Jung Ki Min and Hao Chen; Alina Liu's Woori water fountain, photo by Gui Mu; Maria Yunju Park's "Juggling Brooch" (2019), photo by Maria Park; The Porta Paper holder by Philip Thomas; Selections from the Pratt alumni summer reading list