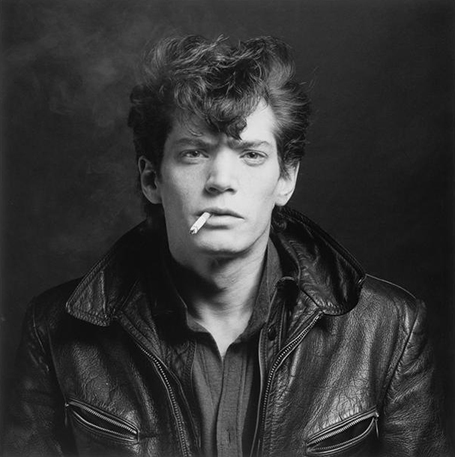 Pratt Institute will launch the spring season of its signature series of free public programs, Pratt Presents, with three events in March and April that feature high-profile speakers discussing big ideas in art and culture.
On March 17, Pratt will co-present a talk, "Branded Design," at Industry City in Brooklyn with Areaware and WantedDesign. The talk will feature celebrated designer and alumnus Harry Allen; alumni Chen Chen and Kai Williams, of the eponymously named design studio; and Lisa Smith, creative director of Areaware. Anita Cooney, dean of the School of Design, will moderate the event. The speakers will discuss the ways in which designers articulate their unique perspectives while collaborating with major brands that already have a defined aesthetic.
On March 24, Pratt will host the Brooklyn advance screening of the upcoming HBO documentary Mapplethorpe: Look at the Pictures, co-presented with the Photography Department and the Film/Video Department. The film is a definitive portrait of renowned and provocative artist and Pratt alumnus Robert Mapplethorpe, and will debut April 4 exclusively on HBO. A talk with the film's directors, Fenton Bailey and Randy Barbato, jointly moderated by Jorge Oliver, chair of the Film/Video Department and Stephen Hilger, chair of the Photography Department, will follow the screening. The film debuts in conjunction with simultaneous retrospectives at The Getty Museum and The Los Angeles County Museum of Art. The production of the documentary included some filming on Pratt's Brooklyn campus, where Mapplethorpe studied drawing, painting, and sculpture in the 1960s.
On April 18, Pratt will present "Food, Culture, and Beyond," co-presented by the School of Architecture, a discussion of how food functions in our environment as it intersects with art, culture, and science. Participants include Asako Iwama, artist, cook, and former leader of the kitchen team at Studio Olafur Eliasson; Mark Ladner, executive chef at Del Posto; and Charlotte Birnbaum, writer and culinary historian. Sanford Kwinter, architectural theorist and School of Architecture professor, will moderate the conversation. This event is part of the new Pratt Kitchen initiative, a design lab that will focus on projects, research, and events examining the connection between food and culture.
The events above are free and open to the public. Reservations are required. More information about public programs at Pratt and links to event registration at can be found here.
Image: Robert Mapplethorpe (photo: Robert Mapplethorpe Foundation/Courtesy of HBO)