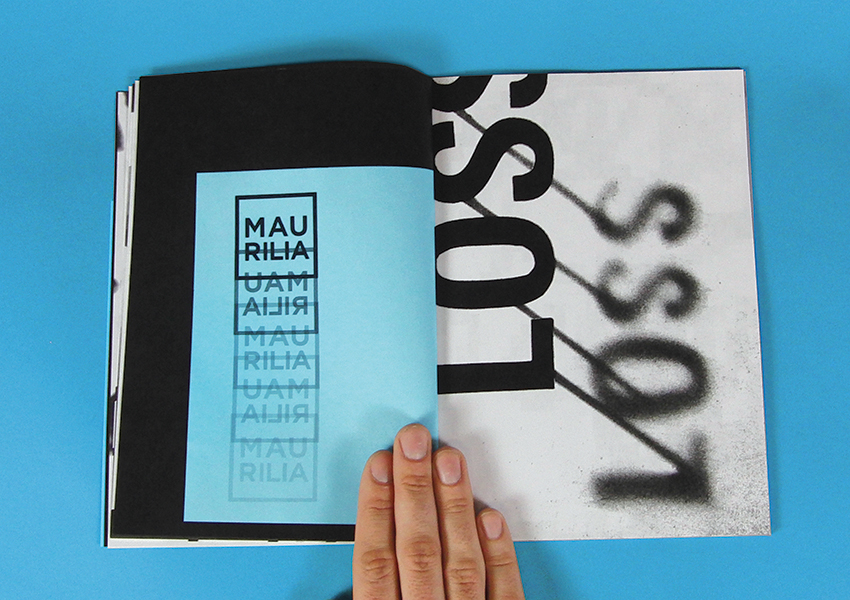 Pratt Is participating in NYCxDESIGN, New York City's official citywide celebration of design, through a variety of exhibitions and presentations of student, faculty, and alumni work. Highlights are listed below.
BKLYN Designs 
May 8–10
BKLYN DESIGNS: This annual design event showcases a cross-section of design, architecture, and art. Founded by the Brooklyn Chamber of Commerce in 2003, it was one of the first design fairs to highlight the creative economy in Brooklyn. Pratt faculty and alumni-affiliated exhibitors include The American Design Club, Pico Design, and Wax Rax.
WantedDesign Brooklyn
 May 9–19
Areaware X Pratt: Areaware, a New York City-based design brand, and Pratt Institute have partnered to present an exhibition titled Objects of the Moment: An Exploration in Counting, Marking, and Contemplating Time as part of WantedDesign in Brooklyn. Under the direction of Industrial Design faculty members Sinclair Smith and Henry Yoo, Pratt industrial design graduate students have created a range of household and tabletop products that help keep, save, and treasure time in various ways. (Jury Selections: May 10, 2–3 PM. Reception: May 10, 3–5 PM. Runs: May 9-10, 11 AM–6 PM; May 14-19, 11 AM–6 PM. Industry City, 274 36th Street, Brooklyn)
Eng 007: A student-formed collective of graduating seniors from Pratt Institute's Industrial Design Department—named in honor of their senior studio—will present an exhibition of furniture and lighting designs as part of WantedDesign in Brooklyn. The objects on view will reflect student's diverse points of view and independent design thinking, with each student developing a unique approach to design through material, process, and functionality. The exhibition will showcase original work that ranges from the highly experimental to the carefully refined. (Runs: May 9-10, 11 AM–6 PM; May 14-19, 11 AM–6 PM. Industry City, 274 36th Street, Brooklyn)
More: Alumni Chen Chen and Kai Williams will exhibit their Cold Cut Coasters and Gregory Buntain and Ian Collings of Fort Standard their Crest Bottle Opener as part of New York Outside The Box, a group of products from Brooklyn-based design studios curated by WorkOf; and Alumna Naomi Clark will create a stick painting comprising four large compositions across four sides of eighty wooden square dowels for Fort Makers.
Pratt Design
 2015 May 11–14
Pratt Design 2015: This exhibition, part of Pratt Shows 2015, features exceptional design work by seniors and postgraduates from Pratt Institute's School of Design. The show reveals a diverse range of "what's next" concepts in advertising, communications design, fashion, graphic design, illustration, industrial design, interactive design, interior design, jewelry design, and package design. (Industry Reception: May 11, 6–9 PM. RSVP: prattdesign2015.eventbrite.com. Runs: May 11, 2–9 PM; May 12-14, 9AM–9 PM. Pratt Institute, ARC Building, 200 Willoughby Avenue, Brooklyn)
ICFF 
May 16–19
twenty2 Wallpaper: twenty2, the design and printing studio of Kyra and Robertson Hartnett, has teamed up with Pratt Institute to release DEEP, an exclusive collection of lush 3-D wallpapers in five different styles created by Pratt interior design students under the direction of Visiting Associate Interior Design Professor Sarah Strauss. The designs, which are viewable with or without custom 3-D glasses, showcase vivid layers that engage the eye over multiple planes and explore new techniques that manipulate surface at the scale of the body, the wall, and the room. (Trade: May 16-17, 10 AM–5 PM and May 18, 10–6PM; Trade and General Public: May 19, 10 AM–4 PM. Booth 2319, Jacob K. Javits Center, 11th Avenue at 38th Street, Manhattan)
More: Pratt alumna Mary Willis has collaborated with Lindsey Adelman to debut two new chandeliers for Lindsay Adelman Studio (booth 1848); Pratt alumna Fahmida Lam will exhibit furniture designs (booth 0969); Pratt Institute Brooklyn Fashion + Design Accelerator company LuRu Home will showcase vintage indigo pillows (booth 0850); Pratt alumnus Alvaro Uribe's blown glass Lava Drops pendant lighting will be on view at Tsunami Glassworks Inc. (booth 2062); and Pratt alumnus David Stanavich will debut a stereo and record storage console at Wax Rax (booth 0886).
Sight Unseen OFFSITE
 May 15–18
Curse the Darkness: The American Design Club, whose founders, managing members, and staff include Pratt alumni Kiel Mead and James Pratt, will present an exhibition with Roll & Hill featuring functional prototype designs that can hold a candle and light up a room, per the phrase "it is better to light a candle than to curse the darkness." Participating Pratt exhibitors, whose work was selected for display from a call for submissions, include alumni and faculty members Jobe Bobee, Matt Cavanaugh, Sarah Ebert and Jason Pfaeffle (Studio Cofield), Hannah June, Munire Kirmaci, Joel Seigle, Jina Seo and Jung Soo Park, and Jennifer Tate. (Runs: May 15-18, 11 AM–7 PM. Hudson Mercantile, 500 West 36th Street, Manhattan)
More: Pratt alumnus Pat Kim will present new experimental work that treads the line between sculpture and product; The Principals, which includes Pratt alumni Charles Constantine and Drew Seskunas, were commissioned by the editors of Sight Unseen to create an immersive installation that uses light to reflect users' biorhythms and create a calm, soothing oasis.
Pratt Institute Brooklyn Fashion + Design Accelerator
 May 18
Rock Paper Scissors: Patagonia, Nike, and Eileen Fisher Speak to Leading Change: The Brooklyn Fashion + Design Accelerator (BF+DA), a vibrant hub of commerce and entrepreneurship launched by Pratt, will host a panel discussion featuring senior strategists from Patagonia; Nike, Inc.; and Eileen Fisher. Pratt BF+DA Executive Director Debera Johnson will moderate the discussion, which will focus on the importance of integrating sustainable technology practices into business models and how brands can improve the environmental impact their products have on society. (May 18, 6–9 PM. Pratt Institute Brooklyn Fashion + Design Accelerator, 630 Flushing Avenue (entrance via Tompkins Avenue), Suite 704, Brooklyn. RSVP: www.bkaccelerator.com)
Visit NYCxDESIGN for information about additional programming.
Image: John Olson (M.S. Communications Design '14)