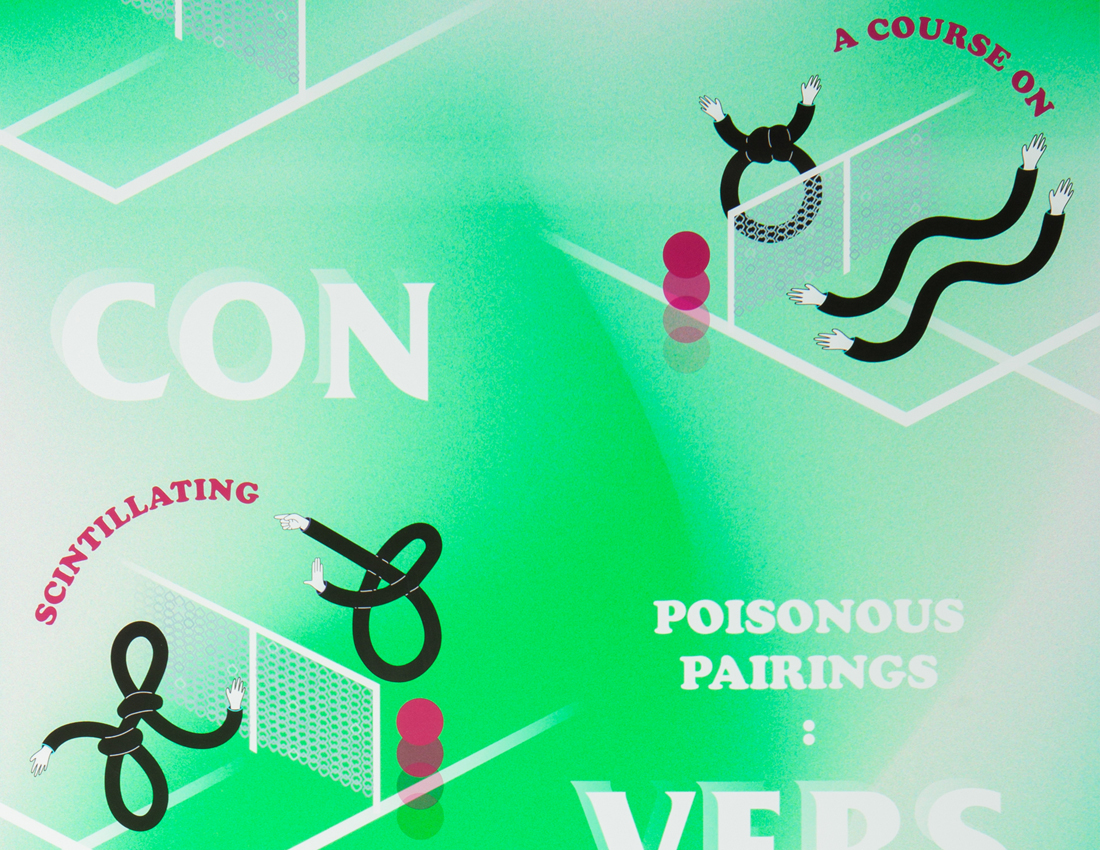 Pratt is participating in NYCxDESIGN, New York City's official citywide celebration of design, through a variety of exhibitions and presentations of student, faculty, and alumni work. Highlights are listed below.
Pratt Design
 2016 May 12–16
Pratt Design 2016: This exhibition, part of Pratt Shows 2016, features exceptional design work by seniors and postgraduates from Pratt Institute's School of Design. The show reveals a diverse range of "what's next" concepts in advertising, communications design, fashion design, graphic design, illustration, industrial design, interactive design, interior design, jewelry design, and package design. Click here for more information about Pratt Design 2016. NYCxDESIGN and Pratt will be offering a free shuttle bus service that will run through Manhattan and Brooklyn to the design fairs taking place May 14-16, including Pratt Design. Click here for shuttle bus information.
BKLYN Designs 
May 6–8
BKLYN DESIGNS: Pratt Institute is an institutional partner of BKLYN DESIGNS. This annual design event showcases a cross section of design, architecture, and art. Founded by the Brooklyn Chamber of Commerce in 2003, it was one of the first design fairs to highlight the creative economy in Brooklyn.
Pratt Institute Exhibition: Pratt Institute's School of Design will curate an exhibition of student and alumni design work.
Brooklyn Fashion + Design Accelerator Showcase: Pratt Institute's Brooklyn Fashion + Design Accelerator (BF+DA) will present an exhibition of ethical and sustainable fashion, accessories, and home goods showcasing the work of its Venture Fellows.
Pratt Drawing and Illustration Workshops, Maker's Lab: Pratt Institute's School of Continuing and Professional Studies will offer two workshops at BKLYN DESIGNS, a drawing workshop led by Pratt lecturer Mark Leibowitz and an illustration workshop led by Adjunct Professor of Undergraduate Communications Design Cheryl Gross. Materials will be provided.
More: Pratt faculty and alumni-affiliated exhibitors include the American Design Club and Wax Rax. Alumni from Pratt's jewelry program will be selling products in the BKLYN Buys section of the show.
Visit the BKLYN DESIGNS website for more information.
WantedDesign Brooklyn
 May 7–17
Design Schools Workshop and Exhibition: Pratt Institute will participate in a collaborative project with other leading international design schools, including Art Center College of Design (CA), Ensci Les Ateliers (Paris), ECMH (El Salvador), Aalto University (Finland), and Centro (Mexico). An interdisciplinary team from Pratt will include students from Industrial Design, Interior Design, and Communications Design.
More: Pratt alumnus LiLi Jackson will be featured in WantedDesign's Launch Pad under LiLi Jackson@studioR. The Launch Pad is an international area of WantedDesign dedicated to independent designers and small companies seeking for a manufacturer for their new products.
Visit the WantedDesignNYC website for more information.
ICFF 
May 14–17
Post-Digital: An exhibition titled Post-Digital will feature selections of work by Pratt students and graduates from the Pratt Institute's Industrial Design Department. The essence of the Post-Digital approach is to address the humanization of digital technologies through interplay between digital, cultural, and spiritual systems, between high-tech and high-touch experiences, between the visual and the haptic. The work on view will span the entire design field, from hardware to furniture and architectural elements for the home. Different in scale and function, the projects share attention to detail, explore materials, and refine form. Above all, they address human needs and desires. Booth #3437(L3). Visit the ICFF website for more information.
Sight Unseen OFFSITE
 May 13–16
Other Kingdom, a company founded in 2015 by a team including Pratt industrial design alumnus Jess Fügler, will debut its first collection, which takes an approach to product manufacturing that connects designers directly with makers to create objects that challenge the outcomes of craft and machine production. Visit the Sight Unseen OFFSITE website for more information.

Also during NYCxDESIGN – "MATUREWARE" at Nalata Nalata, May 11-17: Pratt alumnus Stevenson Aung, founder of Japanese home goods store Nalata Nalata, will showcase the new architectural hardware line "MATUREWARE" at Nalata Nalata in Manhattan. "MATUREWARE" is produced by Japanese brass foundry Futagami. The fifty-piece collection of solid brass fixtures, including door handles, switch plates, shelf brackets, latches, and name plaques, is designed by Yamazaki Yoshiki and directed by Oji Masanori. The exhibition will be on view at Nalata Nalata from May 11-17, with an opening reception on May 11 from 7-9 PM. Find more information at the NYCxDESIGN website here.
Visit the NYCxDESIGN website for information on additional NYCxDESIGN programming. NYCxDESIGN and Pratt will be offering a free shuttle bus service that will run through Manhattan and Brooklyn to the design fairs that are taking place on May 14-16, including Pratt Design. For more information on the shuttle bus, please click here.
Image: Work by Panny Chayapumh (B.F.A. Communications Design '16)