This Valentine's Day, the Office of Alumni Engagement is sharing the stories of alumni who fell for each other while they were students at Pratt.
Read about the couples' magical moments, their favorite date spots, and relationship advice they have for Pratt students today.
Do you know of other Pratt pairs or partners? The Office of Alumni Engagement would love to hear from you. Please share your stories by emailing alumni@pratt.edu.
---
Rick Adams and Minnie Adams
How and where did you first meet?
Minnie: I was in the Willoughby dorm. Ricky was friends with the student that checked you in at the front desk. Ricky always had Tootsie Pops and kept trying to put one on my cheek.
What is your favorite Pratt memory as a couple?
M: Ricky was a Cannoneer, playing basketball for Pratt. I was a cheerleader. Ricky had dislocated his shoulder on several occasions and often by the time the cheerleaders got to the gym, he was being taken out on a stretcher!
What is your favorite date story or date spot in New York?
M: Metro—our best friend was the chef. We went there for New Year's Eve.
Do you have any relationship advice for current students?
M: Always treat your husband like he's your boyfriend and your wife like she's your girlfriend.
Where are you now personally and professionally?
M: We migrated to New Jersey in 1981. We have three grown children and three grandchildren. Our oldest lives with his family around the corner from us in Glen Rock, New Jersey. Our middle son is a dentist, completing his residency at Bronx Lebanon. Our youngest and only girl just got married in September. Rick is a dentist in private practice in Englewood, New Jersey. I manage Paramus Park Mall in Paramus, New Jersey.
---
Jennifer Roth and Edel Rodriguez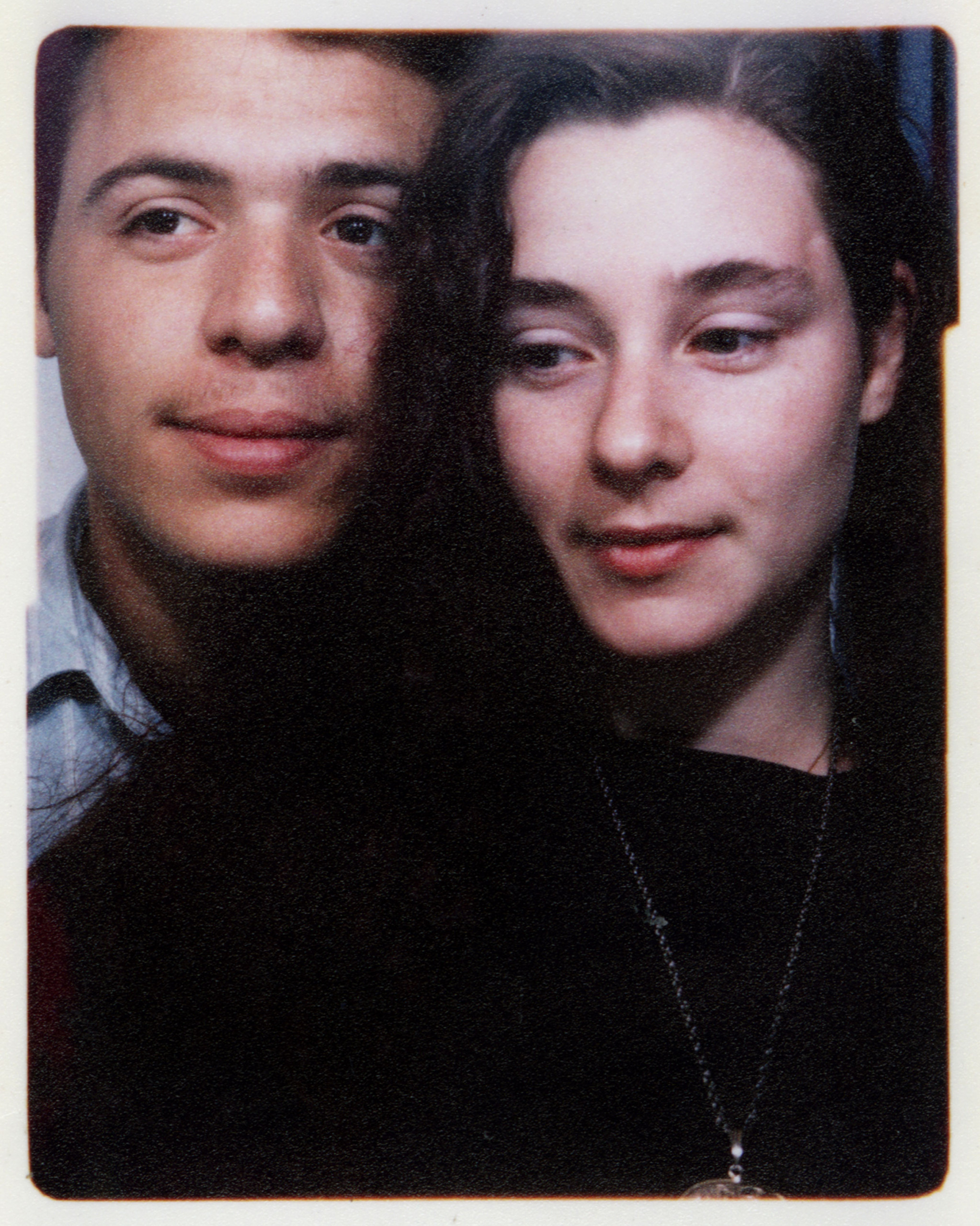 How and where did you first meet?
We met freshman year during the first big snowfall on campus. Jennifer grew up in New Hampshire and was making snow sculptures; Edel was curious and was taking photos of the snow. Edel stayed out until 3 AM helping Jennifer build the Great Sphinx and Pyramid of Giza out of snow.
What is your favorite Pratt memory as a couple?
We attended the Pratt in Venice program in the summer of 1992. It was Edel's first trip out of the country, and we backpacked through Europe for the weeks before and after our time in Venice. We visited Paris, Amsterdam, Nice, Barcelona during the Olympics, and Jennifer's family in Belgium. This trip sparked our lifelong love of traveling together.
What is your favorite date story or date spot in New York?
One of our favorite spots to eat out in New York was the Ukrainian East Village Restaurant. The food was comforting and affordable. They were also open late to enjoy blintzes or varenyky after a night out. We even ran into Edel's painting teacher Rudolf Baranik there one night.
Do you have any relationship advice for current students?
Be open to meeting new people from different cultures and backgrounds. Jennifer had never met someone from Cuba before, and Edel had never been to snowy New England. The great thing about Pratt is you always have art in common!
Where are you now personally and professionally?
We married in 1997 and have two daughters, Sofia (17) and Gabrielle (13). Sofia has been accepted at Pratt for fall 2022 and would be the third generation in our family to attend (Jennifer's mother graduated in 1968 with a BFA in Art Education).
Jennifer has worked as a graphic designer at Radio City Music Hall and Time magazine and currently teaches gingerbread house construction, watercolor, and jewelry design for the Girl Scouts.
Edel works as an artist and author. He exhibits his paintings regularly and illustrates covers for books and magazines, advertising campaigns, children's books, and posters for a variety of films, operas, and Broadway shows. He's currently writing and illustrating his first graphic novel, a memoir about his life growing up in Cuba and emigrating to America.
---
Scott and Rosanne Bennett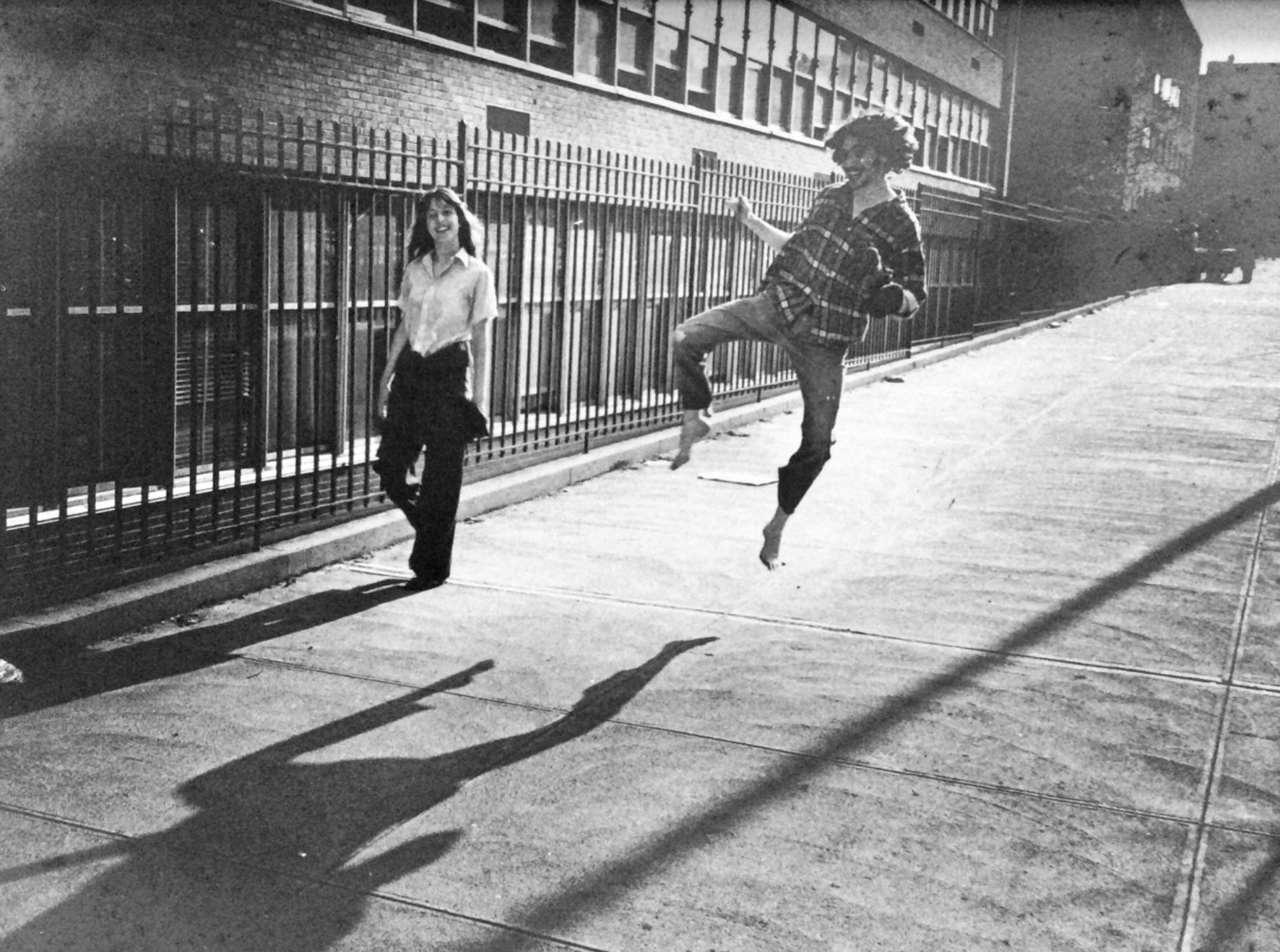 How and where did you first meet?
In 1969 we met in the Willoughby dorm after midnight. Our floor of freshman students seemed to never sleep as we were forever putting a finishing touch on some Foundation project.
What is your favorite Pratt memory as a couple?
We were sitting on the steps of Higgins Hall. Our English teacher, Professor Danny Gerzog, stopped to say hello. We shared with him our plans to marry after graduation to which he replied, "I don't know—two artists? Together?" Now, we have been married for almost 49 years… but you never know.
What is your favorite date story or date spot in New York?
Dates were out of the question. No one in art school then had that kind of money. But something compelled us to walk from Pratt, across the Brooklyn Bridge, up through Manhattan to the Metropolitan Museum of Art, and back to Pratt. Neither one of us could remember even stopping to eat. Love?
Do you have relationship advice for current students?
Reflecting back, we were, and still are, committed to one another. We work as a team in our marriage. We also supported one another in our careers. Mutual respect was there from the beginning. Conversations about art are often in our household and occasionally, we even collaborate for fun. Life needs balance. Find what your partner's priorities are early on. It's not always easy but having a like-minded mate has enriched much of what we have experienced.
What are you doing now personally and professionally?
We are rarely without a project in progress. After teaching art (drawing, painting, ceramics, photography, sculpture, and weaving) in public schools for 30 years and in the same school system, we are now retired. Retirement has allowed us to explore other mediums like wood and fiber. Our adult children, Joseph and Dera, and son-in-law, Terry, give us so much joy as we watch them navigate the art field in a totally different way than we did. In 2021 our kids wrote and illustrated a book together, I Will Not Die Alone (Macmillan).
We are grateful for Pratt. Our time there gave us both confidence to teach, share, and personally express ourselves no matter what the medium. Our lives have yet to be dull. We wish the same and more for all of you.
---
Tiffany and Christopher Petersen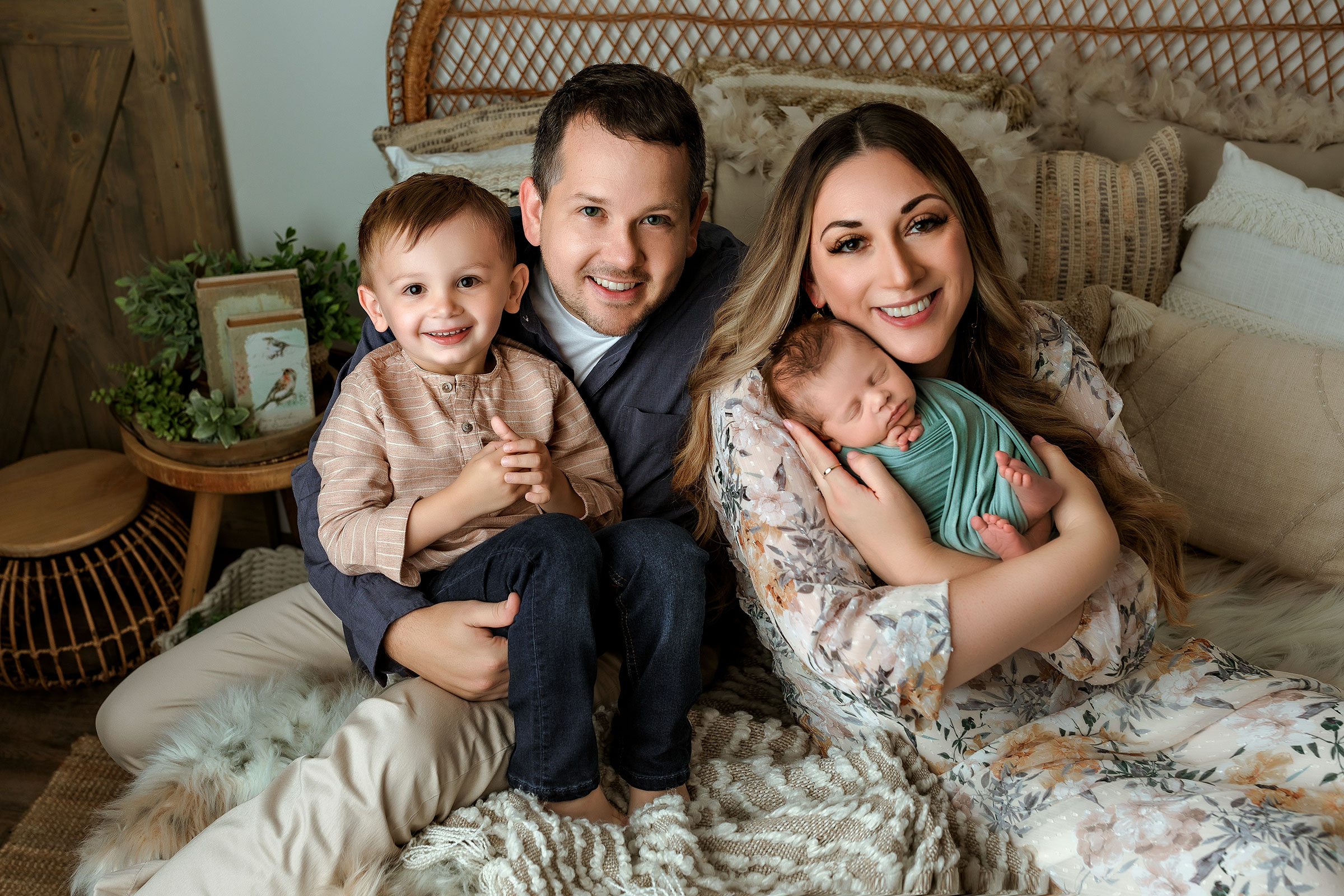 How and where did you first meet?
Tiffany: We met through a mutual friend who was also a Construction Management student with Chris. The way everyone connected in college then was via Facebook when it was just for college students. Chris added me as a friend, and we started chatting. We had an instant connection and decided to meet a few days later in the Willoughby dorms, where we both were living. Even though we lived in the same dorm, I don't think we would have ever crossed paths if it wasn't for our mutual friend!
What is your favorite Pratt memory as a couple?
T: We both were always so busy with our majors, so when we actually had time to spend with each other it was always really late at night. We usually would eat Chipotle bowls that Chris would bring back after his evening classes on the Manhattan campus. We often were up most of the night, Chris working on his Capstone Project for graduation, and I was usually always sewing.
What is your favorite date story or date spot in New York?
T: We still laugh about a date we went on with a group of other Pratt friends at the DSK Brooklyn—Die Stammkneipe beer garden on Fulton Street. I had already had a few drinks and saw some of the customers drinking out of glass boots. I asked the server for a beer in "one of those boots." He let me know that they had no small ones left, but he did have "Das Boot." Chris immediately said, "No, we don't want that." But I of course said yes! Next thing I knew we had two liters of beer, in a giant boot I couldn't even lift, that was over $70.
Do you have any relationship advice for current students?
T: We joke and say, never date someone in the same major!
Where are you now personally and professionally?
We married in 2014 and currently live in Stratford, Connecticut, with our two sons: Leo (3) and Adonis (4 months).
Chris is currently an executive at Triton construction company. He has been with the company since graduating from Pratt in 2009. Chris has managed many multi-million dollar, ground-up projects throughout the city. Some of his notable projects are the Public Hotel, 607 Hudson Street, and 98 Front Street.
Tiffany is currently the director of wholesale in North America for a luxury cosmetic brand. After graduating in 2010, Tiffany worked as a retail buyer for Saks 5th Avenue for many years before moving to wholesale where she has managed several leading prestige beauty brands.
---
Read more stories of Pratt Pairs from 2021, 2020, 2019, and 2018.