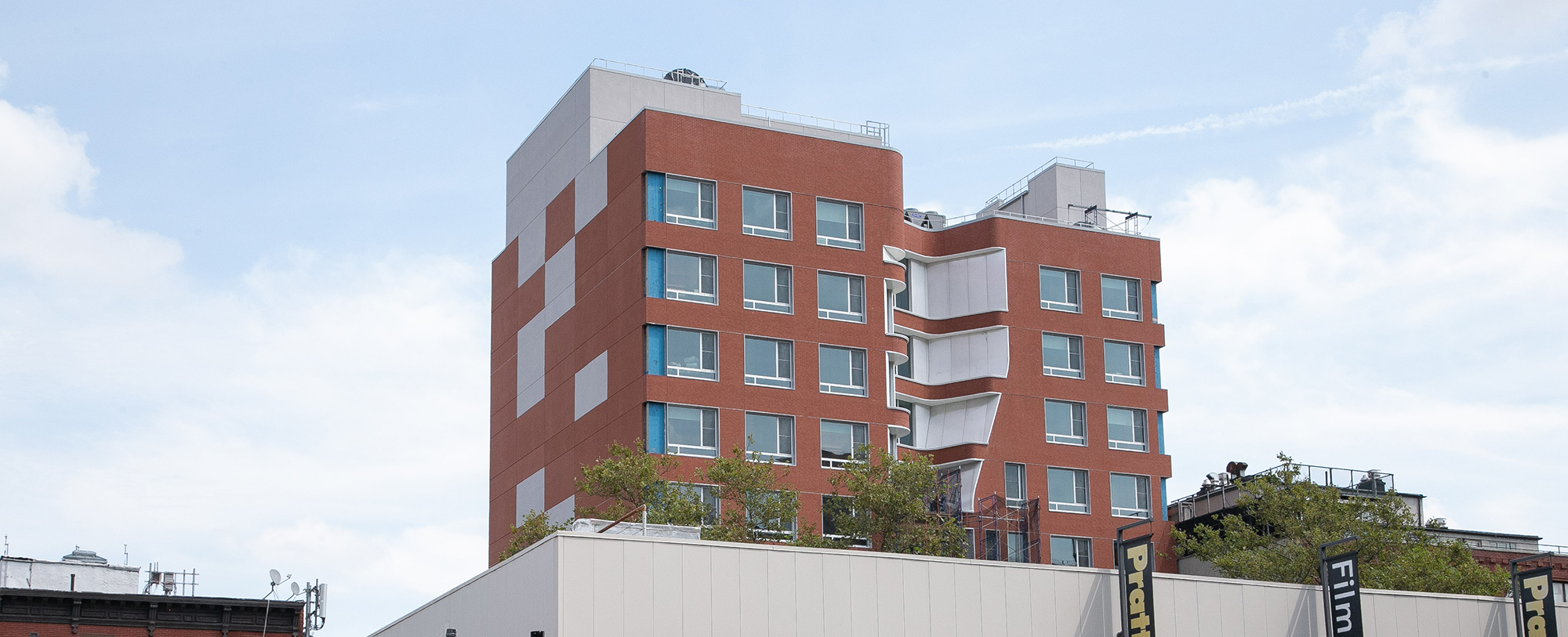 This fall semester, first-year students were welcomed into the newest residence hall at Pratt Institute: Emerson Place Residence. With amenities like maker spaces and open floor plans, every aspect of the ten-story tower advances a vibrant "living-learning" experience for first-year students and provides them with a solid start on campus as Pratt's next generation of creative thinkers.
Emerson Place Residence is located on Emerson Place between Myrtle and Willoughby avenues, just a block from Pratt's main Brooklyn campus. CannonDesign, which has an expertise in student-focused education design, and Hanrahan Meyers Architects (hMa), where former School of Architecture Dean Thomas Hanrahan is Partner, collaborated on the building. The project involved several members of the Pratt community, including former dean Hanrahan; hMa Project Architect Shannon Hayes, BArch '12; CannonDesign Academic Planner and Designer Frances Fox, MArch '12; and NYC Education Practice Leader and Senior Vice President at CannonDesign Carisima Koenig, Visiting Assistant Professor in Graduate Architecture and Urban Design. Thornton Tomasetti worked as the structural engineers and Langan as the civil engineers.
While first-year students will soon be immersed in their coursework, Emerson Place Residence will foster interdisciplinary dialogue and collaboration throughout the academic year. Its broad windows positioned all across the horseshoe-shaped courtyard—which cuts an open setback into the building—stream in sunlight and offer panoramic views to the Brooklyn campus, Myrtle Avenue, and the Manhattan skyline, visually linking the residence hall with Pratt and New York City, encouraging connectivity and exploration on campus and beyond.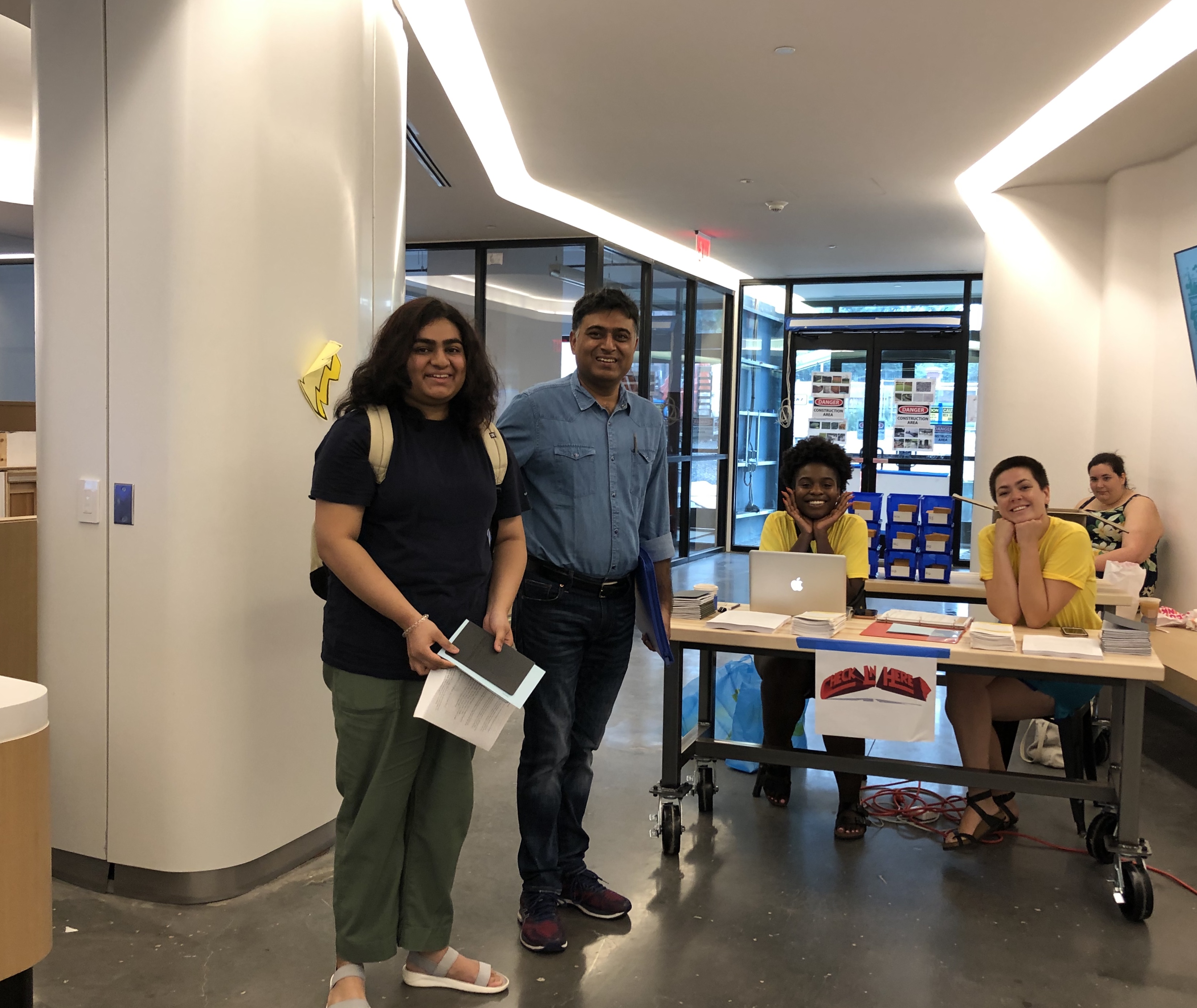 Student input was continuously solicited in the design process in meetings arranged with Residence Life, with Pratt partnering with CannonDesign to model the building as a representation of its educational objectives. The outcome is a residence hall that is much different from a traditional dorm with its long hallways lined with rooms. Instead, the floorplans are more fluid, designed to promote interaction. Each floor features a large central lounge as its hub, with the bedrooms oriented around it. The gender-neutral distributed hallway-based bathrooms further facilitate movement out of individual rooms into community space, offering more chances for students to meet. This design reflects current research into residence hall architecture. A recent study published in the Journal of Student Affairs Research and Practice indicated that architecture can have an impact on students' academic success, and that "socializing architecture"—or architecture that encourages engagement rather than isolation —has a positive influence on the first-semester grade point average.
Residence Life at Pratt provided feedback on everything from the lighting to the shared common rooms, supporting inclusive housing and learning spaces at every opportunity. For instance, the maker space is a place for first-year students to work on their foundation studio homework, an important resource when they don't yet have their own studios on campus. It also has the same furniture that students would find in on-campus workspaces, contributing to a cohesive education experience. The whole building was designed with sustainability in mind to be Pratt's most accessible residence hall, including its materials which involve a mix of brick and stainless-steel panels on the façade, a nod to Pratt's historic architecture and the contemporary character of the surrounding Clinton Hill neighborhood.
Images: Emerson Place Residence; Khushi Sharma '23, first student to check in at Emerson Place Residence