Originally published 6/7/2019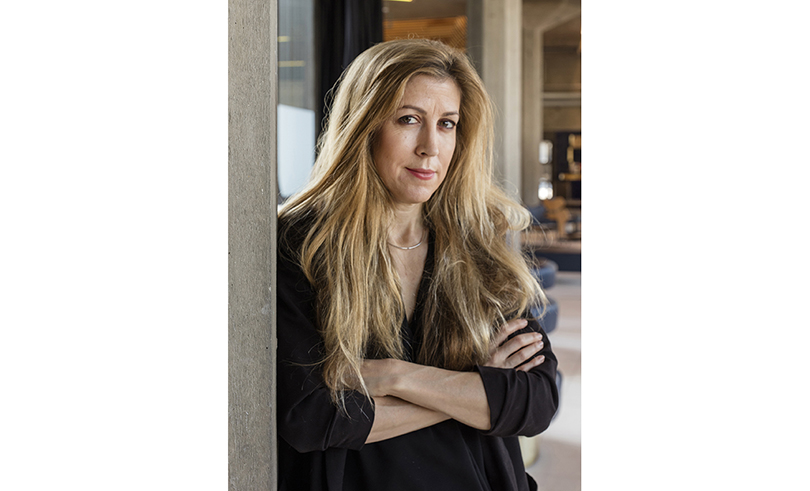 Pratt Institute has named Dr. Harriet Harriss as the next dean of its School of Architecture. Dr. Harriss currently leads the Post-Graduate Research Program in Architecture and Interior Design at the Royal College of Art in London. Pioneering new pedagogic models for design education has been at the forefront of her teaching, research, and writing, as well as a focus on the need to broaden participation and diversity in architecture. Her tenure will begin on August 20, 2019.
"It is with great pleasure that we announce the appointment of Dr. Harriet Harriss as Pratt's next dean of the School of Architecture," said Pratt Institute Provost Kirk E. Pillow. "Dr. Harriss has pursued a trailblazing career displaying innovation and leadership in architecture. She has made a deep and inspiring impression on her students, faculty, and professional colleagues and we look forward to warmly welcoming her in August."
Prior to her role at the Royal College of Art, Dr. Harriss led the MArchD (Masters in Applied Design in Architecture, ARB, RIBA Part II) at Oxford Brookes University. She has also previously taught in the United States at Parsons, The New School and has run international collaborations with New York Institute of Technology, Columbia University, and the University of Detroit, Mercy.
"Buildings aren't just products, they're philosophies with the potential to lead the zeitgeist. Tomorrow's most successful architectural designers will be those whose education has enabled their intellectual agility and fostered connectivity to their communities," said Dr. Harriet Harriss. "These qualities are what make Pratt Institute so unique. I am incredibly excited to get started."
Pratt continues to grow its faculty of revered educators and visionaries with the addition of Dr. Harriss. She will succeed current School of Architecture dean Thomas Hanrahan following his 22 years of service. Dean Hanrahan will continue in his current role until Dr. Harriss joins in August.
Dr. Harriss has earned degrees from Manchester University, the Royal College of Art, Kingston University, and Oxford Brookes University, where she was awarded her doctorate in architecture in 2015. She is a Chartered Architect with the Royal Institute of British Architects and is currently an elected Council member of the European Association for Architecture Education.
Dr. Harriss co-founded Design Heroine Architecture (DHA) in 2004: a social innovation start-up practice that won funding from NESTA's (National Endowment for Science Technology & Art) Creative Pioneer Program. DHA focused on co-designing innovative and collaborative public and private sector projects ranging from schools to corporate learning spaces.
In addition, Dr. Harriss has won numerous awards for cultural leadership and teaching excellence, including the Clore Fellowship (2016-17), Oxford Brookes Teaching Fellowship (2010-12), Principal Fellowship of the UK's Higher Education Academy (2018), a Churchill Fellowship, and two Santander Awards. Dr. Harriss's publications include the books Radical Pedagogies (2015) and A Gendered Profession (2016).
Dr. Harriss's appointment as dean of the School of Architecture has received coverage in numerous media outlets, including Dezeen (feature), Architectural Record, Archinect, World Architecture, and Surface's Design Dispatch.