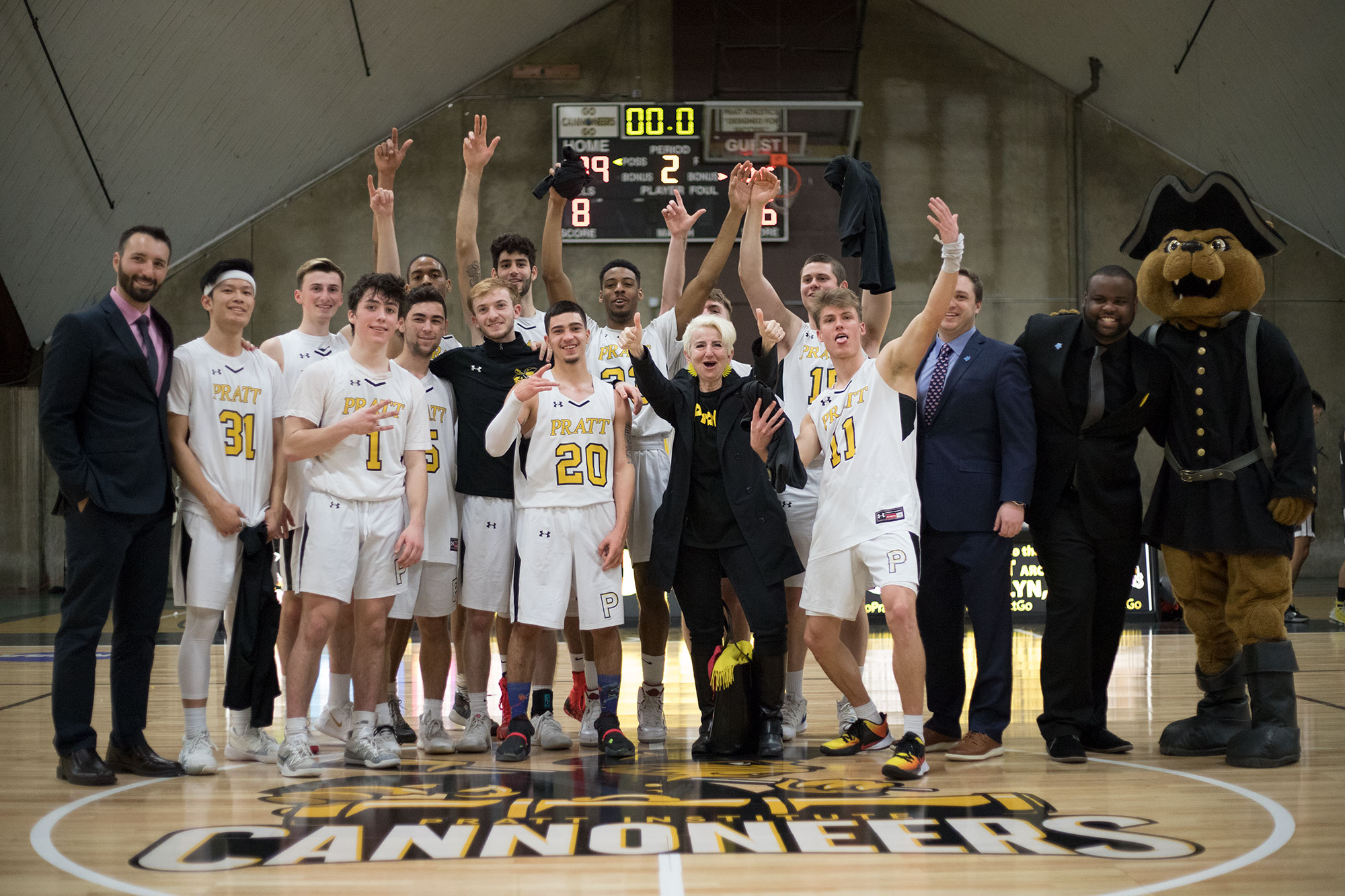 A large crowd of supporters gathered in the ARC for an exciting men's basketball game between Pratt and RISD on Sunday, February 16, in which Pratt took a 37-point lead to win with a final score of 89-52. The game brought the Cannoneers their fifth straight victory against friendly rival RISD, and their 13th win of the season.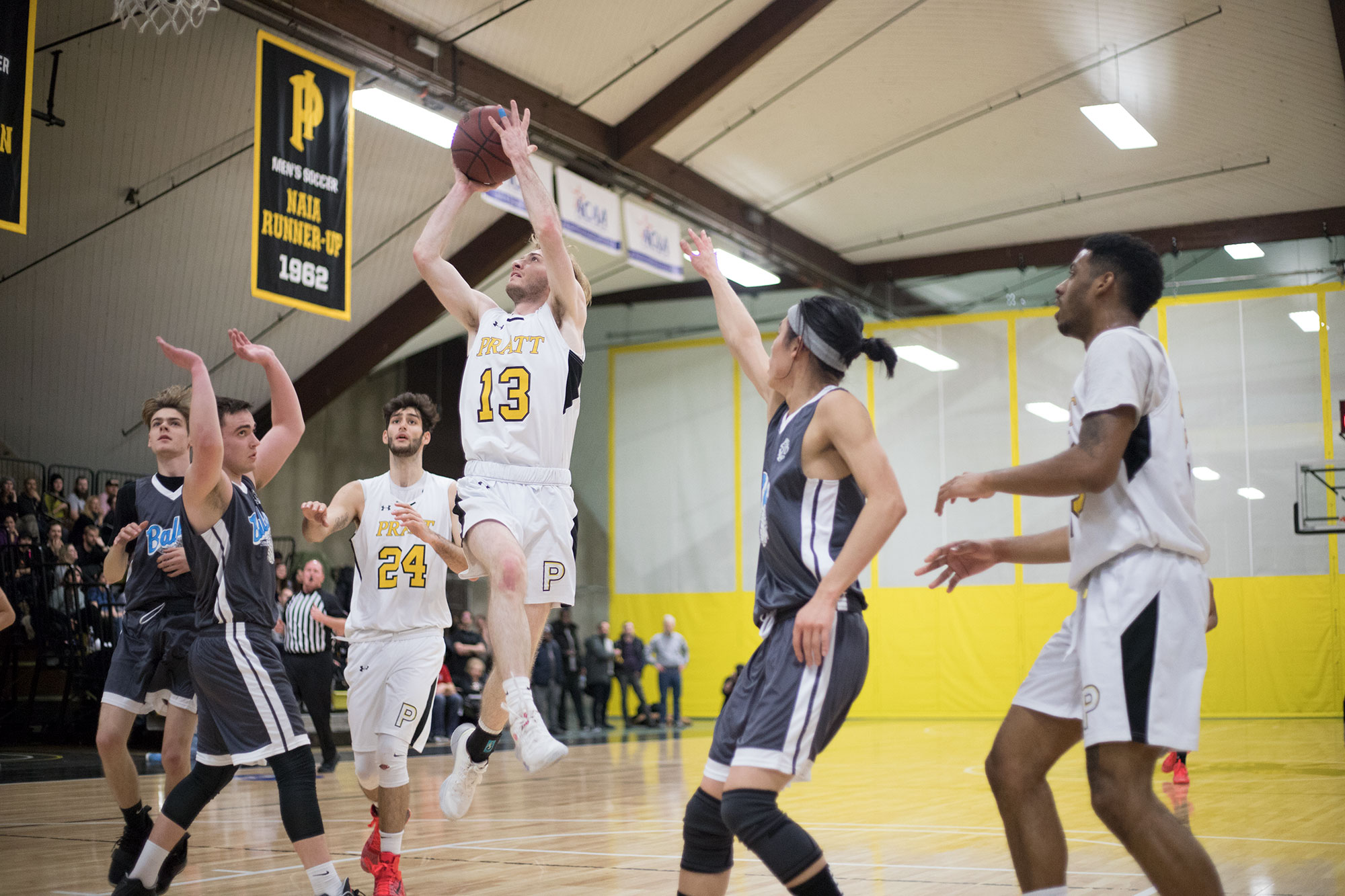 The Pratt vs. RISD game drew the largest crowd of the basketball season to date. At a pre-game meetup organized by the alumni offices of both schools, fans were invited to mix, mingle, create posters, and get ready for the tip-off. Pratt Athletics' mascot, Charlie, was on hand to support the Cannoneers throughout the game.
Learn more about the Pratt vs. RISD basketball game and Pratt Athletics.
Photos by Gabby Fargnoli