United States Senator Kirsten Gillibrand, Congressman Jerrold (Jerry) Nadler, and other government leaders joined several hundred members of New York City's manufacturing community and other guests at the Brooklyn Navy Yard's Building 77 on May 3 to celebrate the 15th anniversary of Made in NYC, an initiative of the Pratt Center for Community Development, which is part of Pratt Institute. Made in NYC was launched in the aftermath of 9/11 to encourage NYC-based manufacturers and residents to support one another by buying and sourcing locally.
Adam Friedman, Executive Director of the Pratt Center for Community Development and Founder of Made in NYC, opened the evening with welcoming remarks and gave a brief history of Made in NYC, whose network of manufacturers has grown to include more than 1,200 members in all five boroughs, producing everything from airplane parts to zippers. Members include a number of companies founded or led by Pratt alumni.
Speakers at the event included Senator Gillibrand, Congressman Nadler, Pratt Board of Trustees Chair Bruce Gitlin, Pratt Provost Kirk E. Pillow, Brian T. Coleman of the Greenpoint Manufacturing and Design Center, and WeWork's Dino Portelli. The event was covered in the media, including a WPIX newscast. The New York City Council was also well represented, with Council Members Antonio Reynoso, Helen Rosenthal, Carlos Menchaca, and Rafael Espinal in attendance.
In her remarks, Senator Gillibrand talked about how important manufacturing has been to the success of the country and how it can make the future even stronger.
"We're really excited about what you're doing and how you can be the showcase for growth in this country and showcase for an emerging economy and entrepreneurialism," she said. "I want the rest of the country to learn from what Made in NYC has done, to see that there's absolutely a way forward for our manufacturing sector to thrive in this century."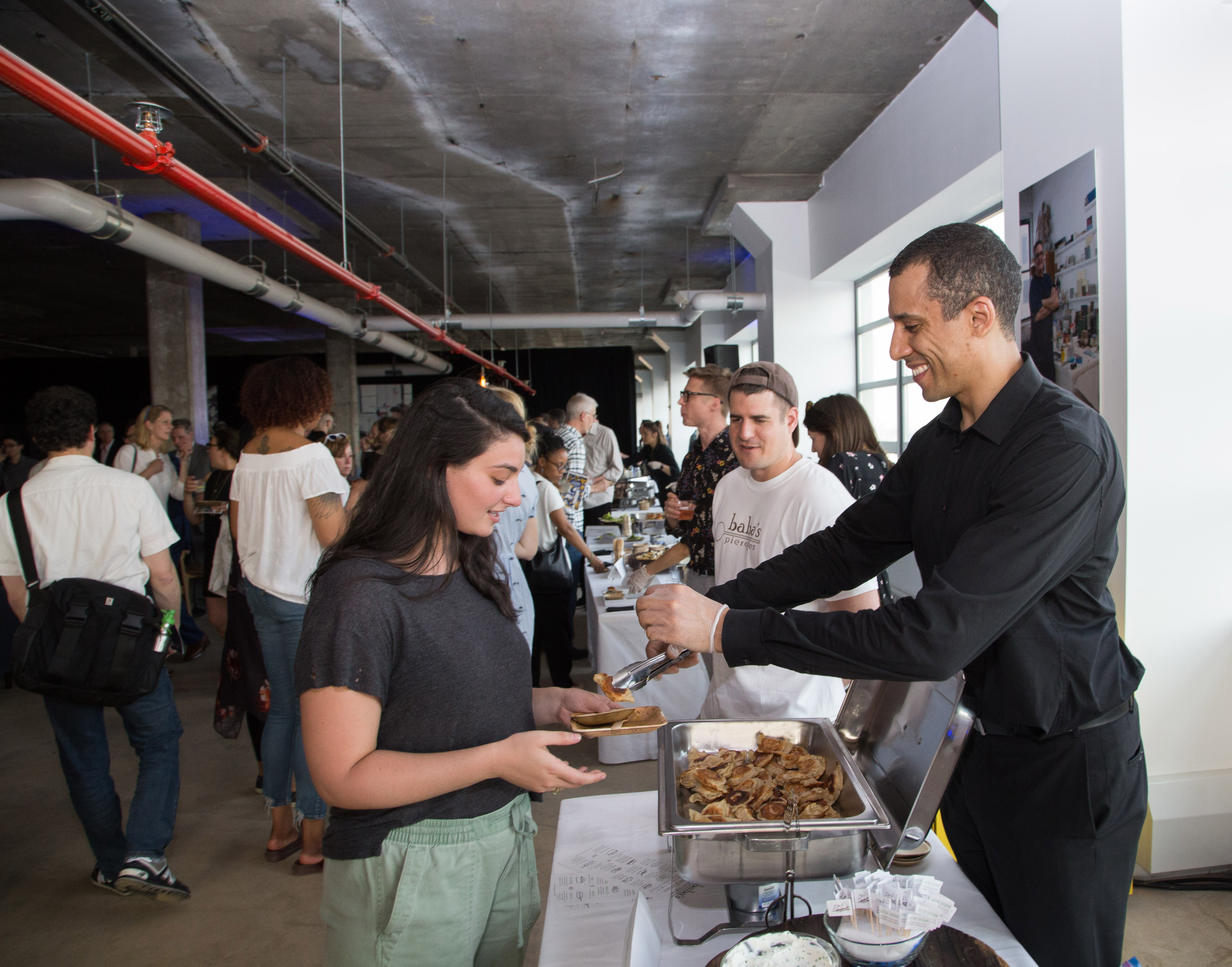 Made in NYC has served as a model for the development of other local branding programs around the country, and the Pratt Center for Community Development has facilitated those efforts with a toolkit and other resources.
Several local New York City manufacturers shared their perspectives and insights with Friedman in a panel discussion that featured Bertha Jiminez (RISE Products upcycled ingredients), Lida Orzeck (Hanky Panky lingerie and sleepwear), Roger Sadowsky (Sandowsky Guitars), and Jammie Waldron (Harlem Heirloom handmade candles and soaps).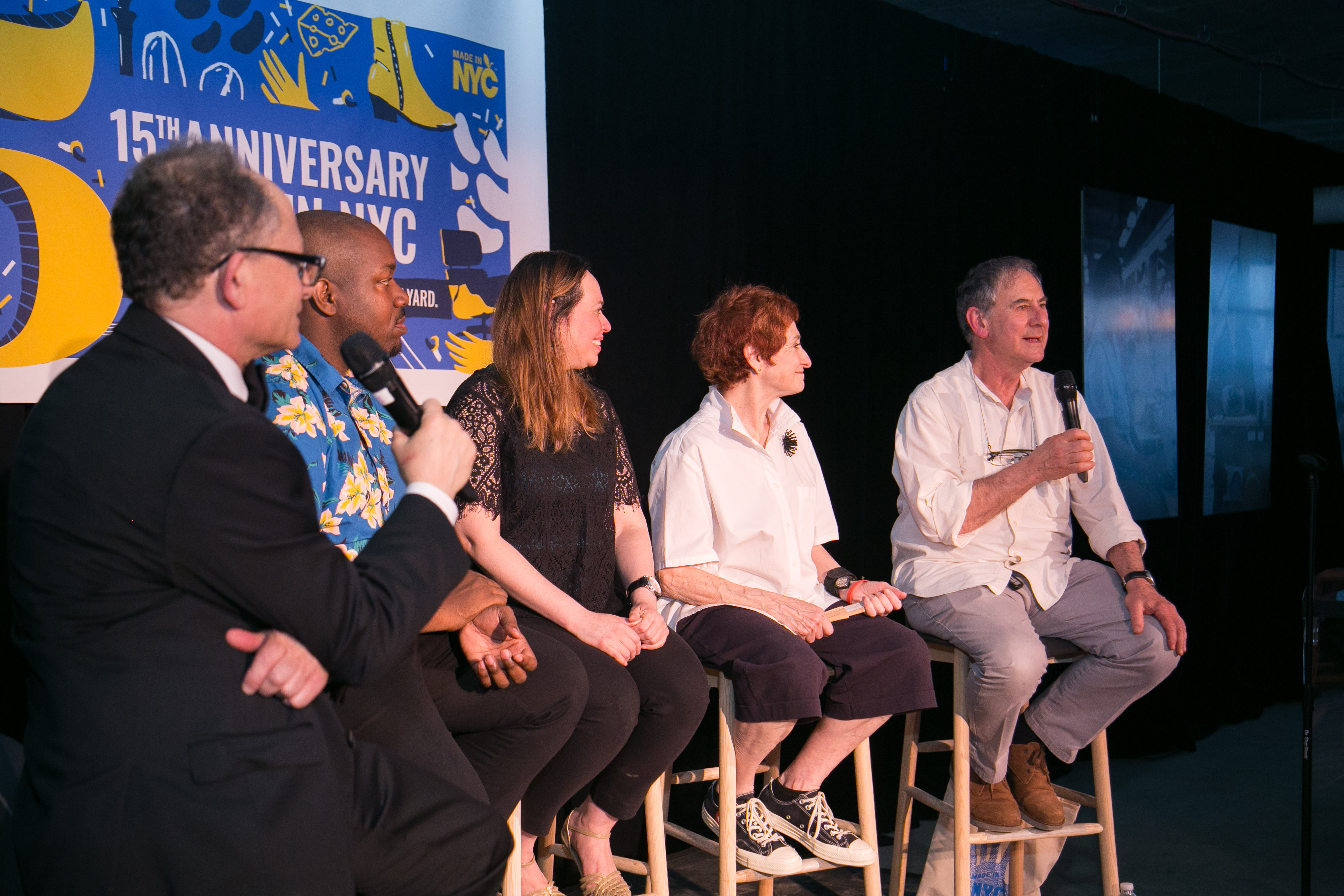 A photography exhibition on display at the event featured work by Pratt photography students and faculty showcasing the faces and places of contemporary manufacturing.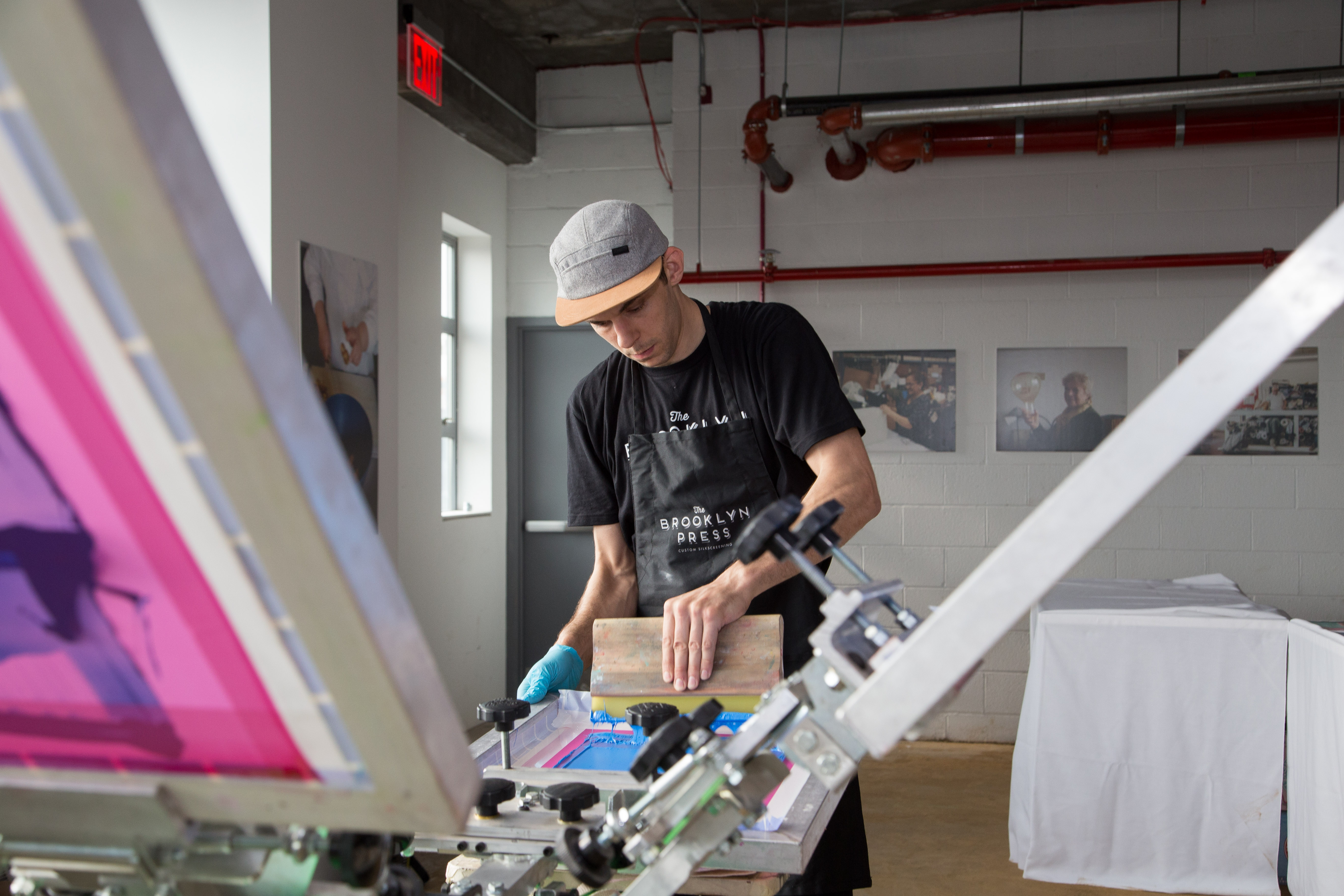 Attendees had the chance to sample food and beverages from local manufacturers throughout the evening, and to take in sweeping views of the East River and Lower Manhattan skyline from inside the window-lined space and from an outdoor terrace.
Other highlights included a silent auction of New York City products and experiences, a pop-up recording booth to document histories and stories from Made in NYC business owners and workers, and live screen printing of Made in NYC designs.
Images: (main, L-R) Adam Friedman, Executive Director of the Pratt Center for Community Development and Founder of Made in NYC; United States Senator Kirsten Gillibrand; Pratt Board of Trustees Chair Bruce Gitlin; (inset photos top to bottom) New York city products on display for the silent auction; sampling food and beverages from New York City manufacturers; "Making It Here: A Conversation with Four Manufacturers" panel; pop-up screen printing factory (photos by Sam Stuart)