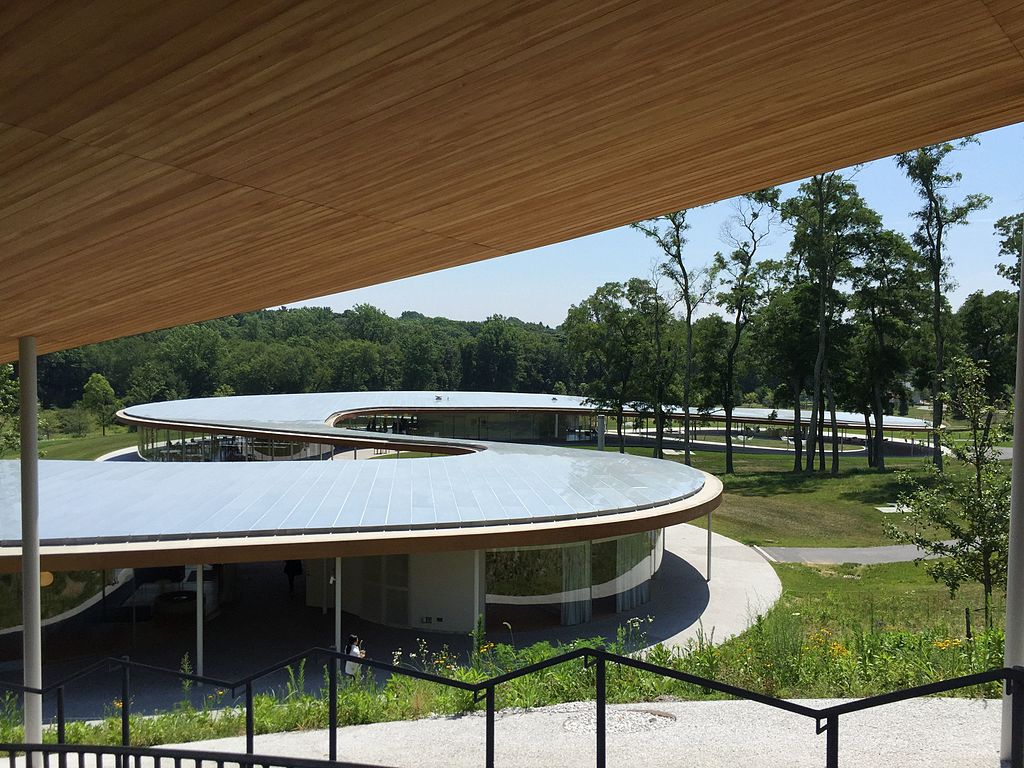 To eliminate modern slavery in the supply chain of the architecture and construction industries, several Pratt Institute leaders have joined a first-of-its-kind initiative from the Grace Farms Foundation. President Frances Bronet, Dean of the School of Architecture Harriet Harriss, and Director of the Center for Sustainable Design Strategies Carolyn Shafer are among the over 50 experts and industry leaders in the Grace Farms Foundation Architecture + Construction Working Group.
Pratt's involvement with the initiative reflects the School of Architecture's long tradition of teaching its students about ethical practice, particularly in the construction industry. As Dean Harriss said, "We seek to educate our students to be champions of equality, not contributors towards exploitation, and are honored to support the Grace Farms Foundation through our participation in the working group and our pioneering pedagogic approach." Announced this month, the working group is engaged in raising awareness and establishing institutional responses to forced labor within the global construction industry.
In its 2018 findings, the Global Slavery Index estimates that 24.9 million people around the world are in forced labor, which includes construction. The working group is focused on the raw and composite materials produced by forced labor and the need for building contractors to identify and refuse to buy these products. Its members include architects, engineers, designers, construction company owners, industry members, supply chain auditors, scholars, activists, artists, and journalists. This interdisciplinary approach coordinates data and resources from across sectors. Together, the group will develop "slave-free" project specifications, auditing standards, and metrics as well as outline criteria for the responsible sourcing of building materials.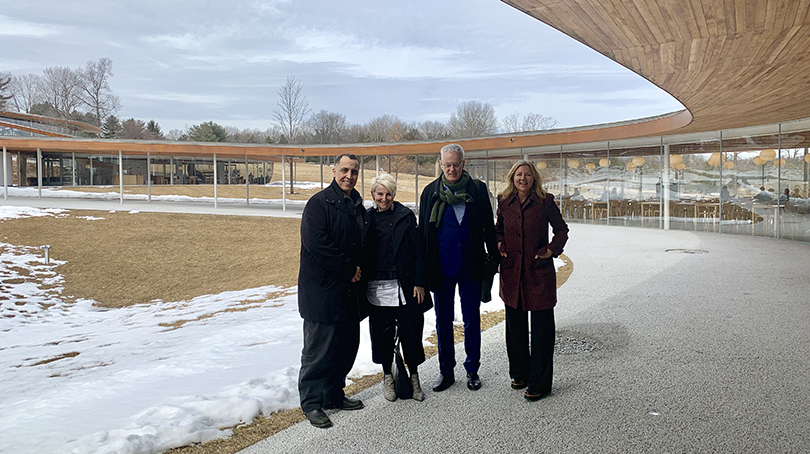 With materials ranging from steel and iron to glass and electronics, a cohesive movement is required to address these diverse industries, their worker conditions, and the current material procurement policies. These materials are present in homes, offices, malls, and stadiums, yet despite their ubiquity in daily life, the forced labor in dangerous conditions that produced them lacks widespread attention.
Grace Farms in New Canaan, Connecticut, will host a November 15 public panel discussion on the working group's outcomes to date. The initiative was covered by the Architect's Newspaper and the Architectural Record.
Images: Grace Farms by Jllm06. This image is licensed under the Creative Commons Attribution-Share Alike 4.0 International license; Rod Khattabi, Grace Farms Foundation Director of Global Justice Initiative Trainings & Risk Officer; Dr. Frances Bronet; Bill Menking, Editor-in-Chief of The Architect's Newspaper and professor at Pratt; Sharon Prince, Grace Farms Foundation Founder & President; courtesy of Grace Farms Foundation