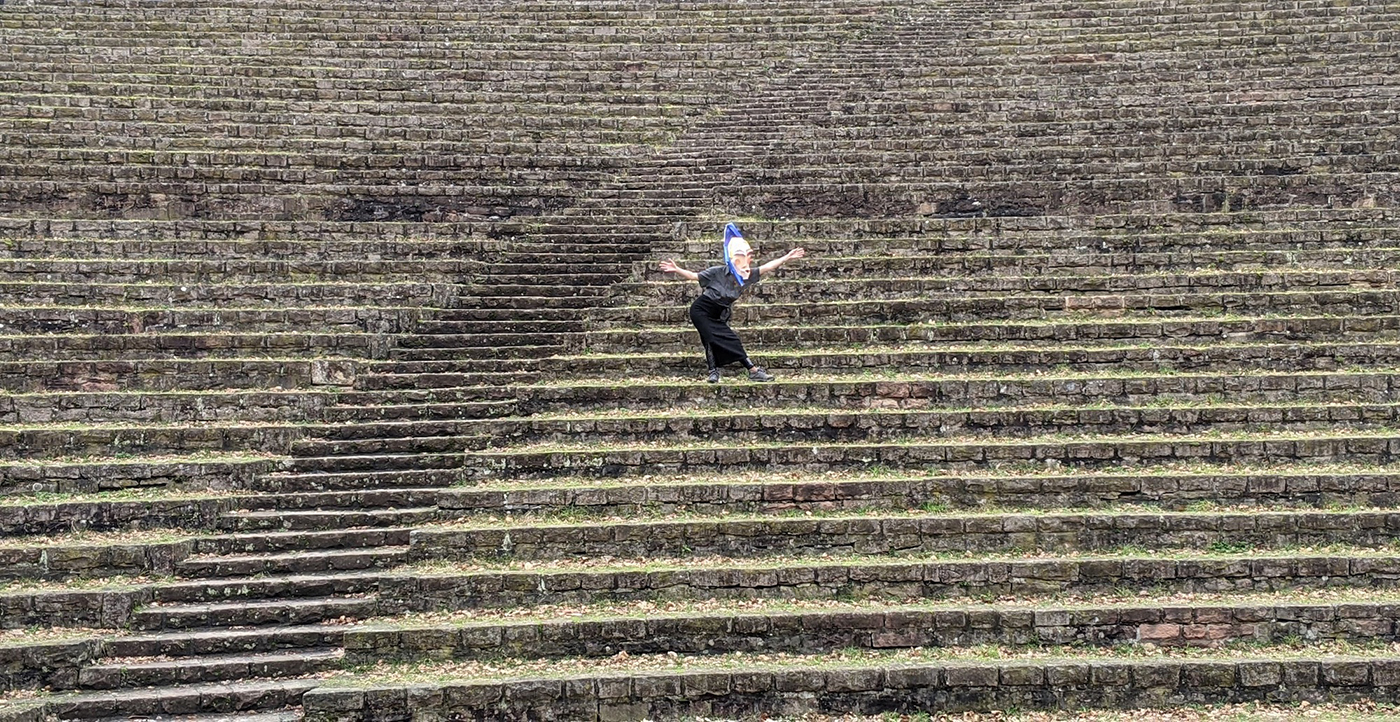 In the few years since the Center for Career and Professional Development (CCPD) began advising on Fulbright applications, Pratt Institute has become a leader in involving students in the Fulbright US Student Program. The prestigious cultural exchange program is led by the United States government in partnership with more than 160 countries, with its support including grants for US citizens to study, teach, and conduct research abroad. The student program is aimed at graduating seniors and recent bachelor's degree recipients, graduate-level candidates, and young professionals, with around 2,000 grants annually awarded for study in countries across the world. This spring, the Chronicle of Higher Education named Pratt among the "Top Producers of Fulbright U.S. Scholars and Students, 2020-21," ranking it in the top ten of four-year special-focus institutions.
CCPD's comprehensive advising process for Pratt's Fulbright applications began in the 2018-19 awards cycle, with an approach that promotes awareness of the program and encourages students and alumni to think of themselves as global citizens. The CCPD team supports candidates throughout the application process, from preliminary questions and developing a project idea to navigating what it means to be a semifinalist or finalist. Information sessions cover topics like international experiences and cultural competence as well as more specific details on, for example, becoming an English teaching assistant. Students are offered help with their application materials and participate in review panels each fall that provide feedback.
"We know Pratt students are great candidates for this award as we've seen consistent success of applicants being named semifinalists and finalists over the years," said Deborah Yanagisawa, Pratt's Fulbright program advisor for the Fulbright US Student Program. "It has been an amazing experience to work with such talented students and alumni on developing their projects over the summer these past few years and we are looking forward to this summer of meeting and advising more students and alumni."
CCPD also works with faculty and staff on messaging about the program so they can share it with students from their first years at the Institute and through to graduation. These efforts have made Pratt's participation more robust, with four students becoming finalists in the past five years and the Institute now averaging three semifinalists a year. CCPD is continuing to expand its Fulbright process, such as recently partnering with Research and Instruction Librarian Paul Schlotthauer as the Fulbright Liaison to Pratt Libraries to connect applicants with research resources.
"CCPD was most helpful in connecting me with previous Fulbrighters who gave me feedback on my proposal and shared their experiences conducting research abroad," said Diana Kokoszka, MArch '15, who was a 2018-19 Fulbright Student Grantee to Mauritius. "It was very reassuring to speak with someone who went through the application process, had the same doubts about their research topic, and successfully carried out a meaningful project. Since coming back from Mauritius, I have served as that sounding board for a new class of Fulbright candidates, one of which became a finalist in April."
The Fulbright Program was established in 1946 and Pratt began its participation in 1949. Since then, Pratt students, faculty, and staff have collectively received 53 Fulbright grants and research scholarships for study in countries including Austria, Azerbaijan, Belgium, Belize, Croatia, Denmark, France, Germany, Iceland, India, Ireland, Italy, Jordan, Kazakhstan, Macedonia, Mauritius, the Netherlands, Nicaragua, Norway, Poland, South Korea, Switzerland, Thailand, Turkey, Ukraine, the United Kingdom, and Vietnam.
Of the three recent Pratt graduates who were among the 2021 semifinalists, one has been selected as a finalist and another is an alternate. Their proposed projects will be announced soon. The application cycle is now open for 2022-23, with September 12, 2021, being the deadline for a campus interview, and October 12, 2021, being the national deadline. Pratt students and alumni who are interested in applying can contact Pratt's Fulbright Advisor Deborah Yanagisawa (dyanagis@pratt.edu).