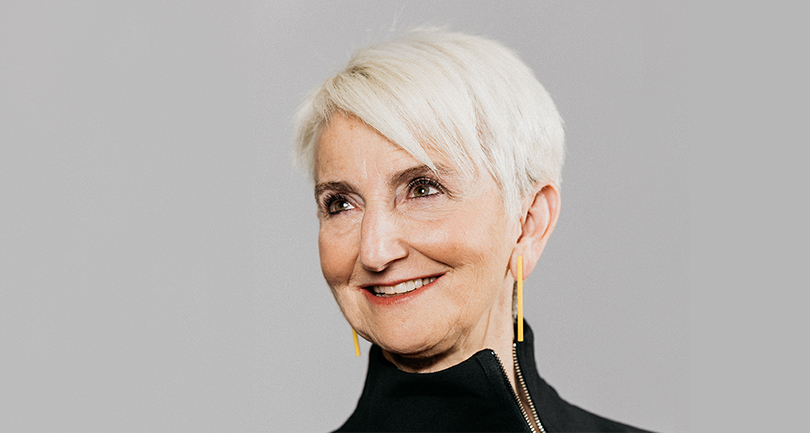 Frances Bronet became Pratt Institute's 12th president on January 2, 2018. She is the first woman president to lead Pratt Institute, one of the world's most renowned art and design colleges. Bronet succeeds President Thomas F. Schutte who stepped down on June 30, 2017, after more than two decades of transformational leadership. Pratt Institute Provost Kirk E. Pillow served as the interim president during the transition period.
Following the announcement of her selection as Pratt's new leader last October, Bronet maintained an active schedule in preparation for taking office, from touring the campus and meeting with academic, student, and administrative leadership to visiting with a group of Pratt alumni in Chicago, where she served as senior vice president and provost at Illinois Institute of Technology before relocating to New York City to begin her new role.
In November, Bronet appeared as a speaker at Legends 2017, an annual scholarship benefit supporting Pratt students. She attended the Institute's holiday celebration in December at the Caroline Ladd Pratt House, where faculty and staff from across the Institute had the opportunity to meet Pratt's incoming leader in an informal setting.
"I'm so excited to be here and can't wait to get started. One of my most important first 'assignments' is to meet the amazing community of Pratt students, faculty, staff, and alumni and really get embedded in the culture of learning, creative energy, and innovation that drive Pratt as a center of excellence," said Bronet, who will embark on a listening tour over the coming weeks with Pratt community members both on campus and beyond.
Learn more about President Frances Bronet and the announcement of her selection as Pratt's new president.