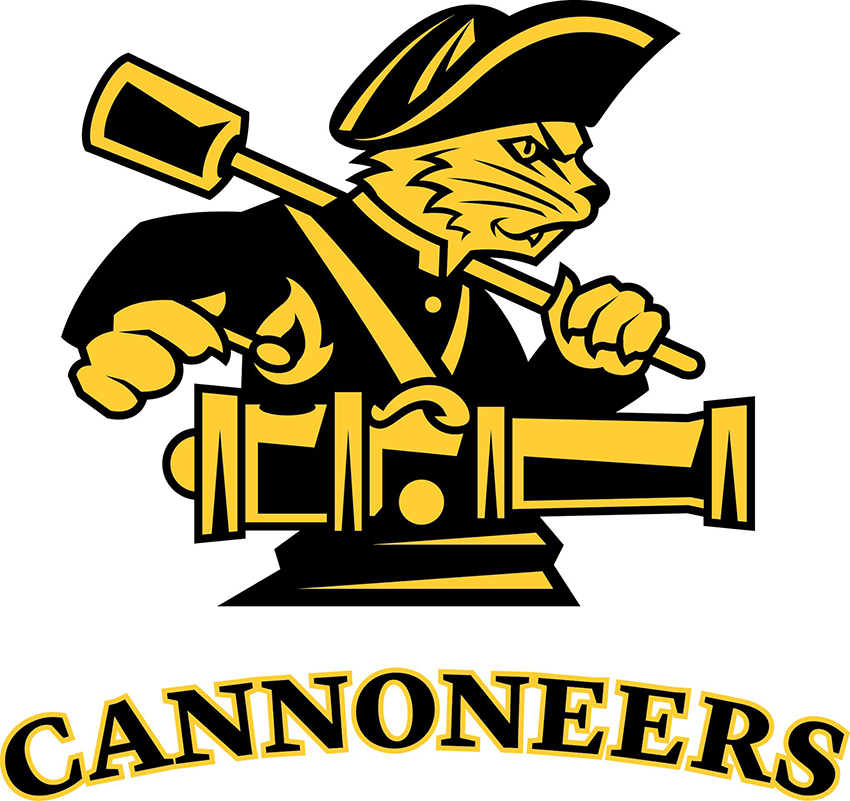 Pratt Institute has unveiled a new mascot illustration for the Cannoneers. The design, which features a cat lighting the flame that sets off the Pratt cannon, was created by alumnus Wayland Chew (B.F.A. Graphic Design '06), the winner of the Mascot Design Competition held last spring as part of an initiative to evolve the Pratt Athletics brand.
Last spring, the Office of the Vice President of Student Affairs hosted a design competition to solicit original artwork from the Pratt community for a new mascot illustration. "We are excited that the winning design successfully represents the Athletics program's identity and the triumphant spirit of the Cannoneers," said Vice President of Student Affairs Helen Matusow-Ayres.
More than 100 entries were received and included a wide range of impressive, high quality designs. A distinguished panel of graphic design professionals and members of the Pratt community assessed each submission and selected the winning illustration based on its overall effectiveness, concept and creativity, function and practicality, and aesthetics and form.
For Chew, the Mascot Design Competition offered the opportunity for renewed dedication to the Pratt Athletics program and the Cannoneers. "The design competition gave me a chance to be part of and contribute to the future of Pratt's Athletics program," said Chew. "The new design provides history and context to the iconic cannon located on campus, and I hope Pratt's Athletics program continues to excel and its athletes continue to thrive as proud Cannoneers."