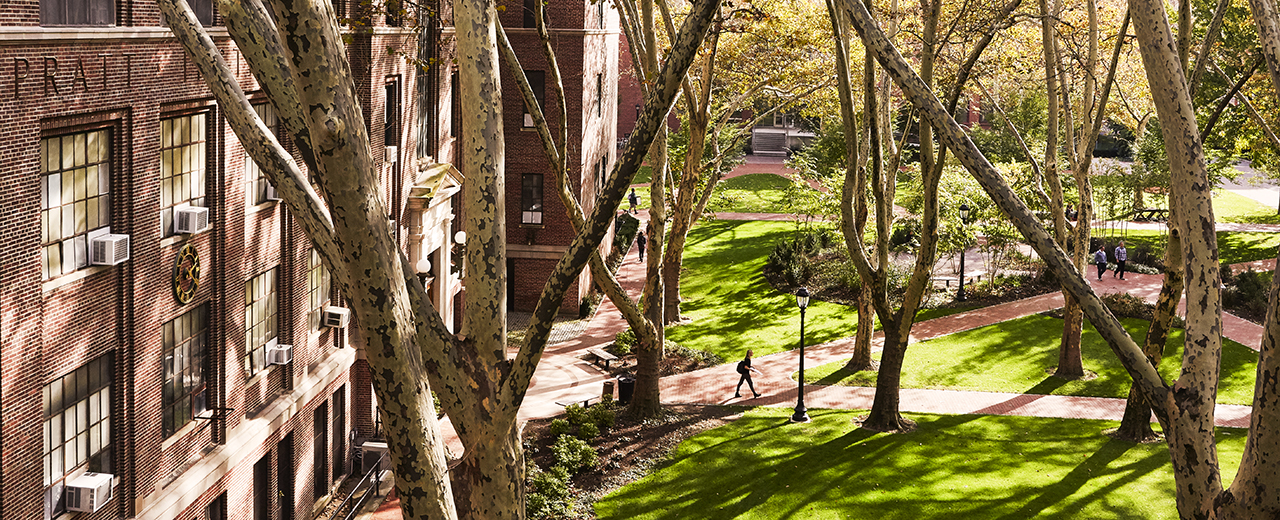 In fall 2016, Pratt Institute will launch an innovative new graduate program in Performance and Performance Studies.
The 60-credit, four-semester program, which leads to a master of fine arts degree, will be part of the School of Liberal Arts and Sciences. It will be coordinated by poet, performer, and scholar Tracie Morris with renowned avant-garde artist Jennifer Miller spearheading the performance practice aspect of the program. Both professors are in the Humanities and Media Studies Department.
Performance Studies explores the larger concept of performance or "performativity," as well as its specific applications. Building upon the Institute's undergraduate and graduate curricula in Performance and Performance Studies, including the undergraduate minor, the new graduate program will provide students with the benefits of a terminal M.F.A. degree, that makes graduates eligible to teach at the college and graduate school level.
"The program is unique in that it combines the study of performance, art practice of performance, academic writing on performance, and performativity theory under one program," said Morris. " The MFA will welcome students from across creative and academic fields and with a range of performance-related experience. We want a diverse range of artist-thinkers from a variety of performance backgrounds to feel that they have a home here," she added.
The program will have strong internship, mentorship, and writing components. The Performance and Performance Studies MFA program seeks to instill in students a deep knowledge of the field, strengthen their performance practice and writing skills, and provide them with a solid professional network, drawing on the rich performance and culture practices in Brooklyn, in all of New York City, and the global community. Through internships, community-based practice, symposia, publications, workshops, and presentations, students will interact with renowned makers and performers in the field.
"We wanted to take the strongest aspects of the field and concentrate them into one intense, efficient, and effective two-year program, giving students a great value and a solid foundation from which to develop their art and have sustainable, life-long careers," said Morris.
More information on the graduate program in Performance and Performance Studies can be found here.