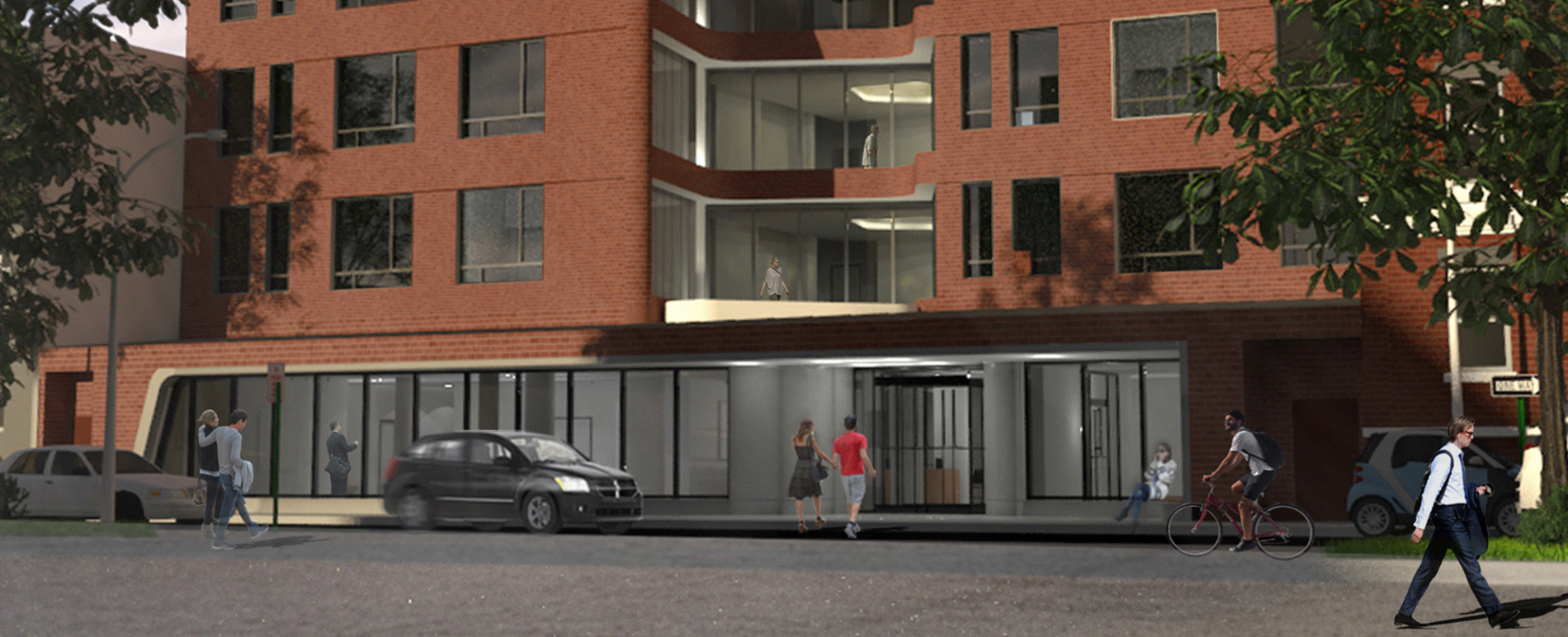 Construction started on November 14 for Pratt Institute's Emerson Place Residence Hall, which will provide first-year students with additional housing options one block away from the school's Brooklyn campus. The project is expected to be completed by the end of 2017 and ready for occupancy at the start of the spring 2018 semester.
The 10-story building, located at 135 Emerson Place between Myrtle and Willoughby Avenues, will hold 260 beds for Institute students, and will replace the 190 beds at Cannoneer Court.
Emerson Place Residence Hall is designed to blend student residential rooms with academic support and social spaces to create shared "living-learning" experiences. Amenities will include student lounge spaces, a "Maker Space" for first-year students to work on foundation studio homework, a Pratt convenience store, and bike storage.
The residence hall was planned and designed in collaboration between CannonDesign; Hanrahan Meyers Architects, where School of Architecture Dean Thomas Hanrahan is Partner; Thornton Tommasetti, Structural Engineers; and Langan Engineers, Civil Engineers.