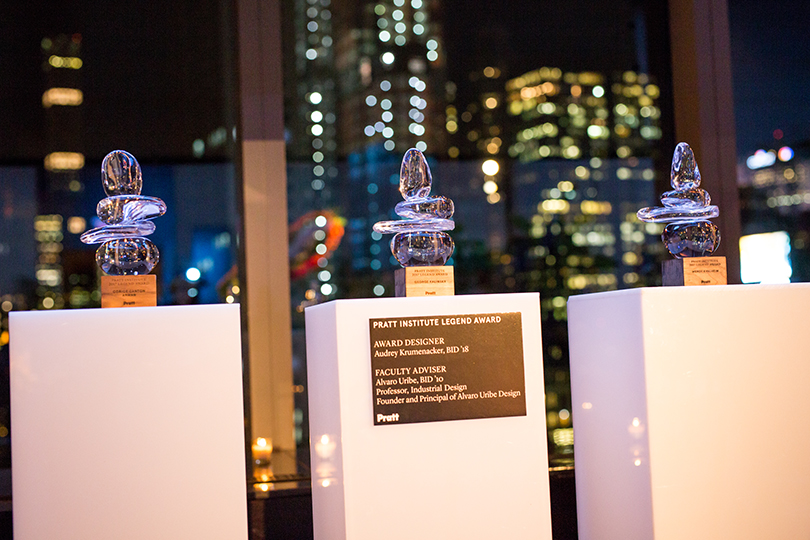 On Thursday, October 25, Pratt Institute will present Legends 2018, an annual scholarship benefit supporting Pratt students and honoring creative icons whose works have helped shape the cultural landscape. Hosted this year at Weylin, the site of the iconic Williamsburgh Savings Bank in Brooklyn, the event raises vital funds for undergraduate scholarships, as approximately 80 percent of Pratt students receive financial aid to pursue their education.
Legends 2018 will honor furniture company Steelcase and artist and Pratt alumnus William T. Williams. The evening also will include a special performance by singer-songwriter and actress Margot Bingham (She's Gotta Have It, The Family, and Boardwalk Empire.)
The Legends gala begins at 6 PM with a cocktail reception, followed by dinner at 7 PM. Purchase tickets or make a donation.
Image: 2017 Legends Award created by Audrey Krumenacker. Photo by Keith Macdonald.