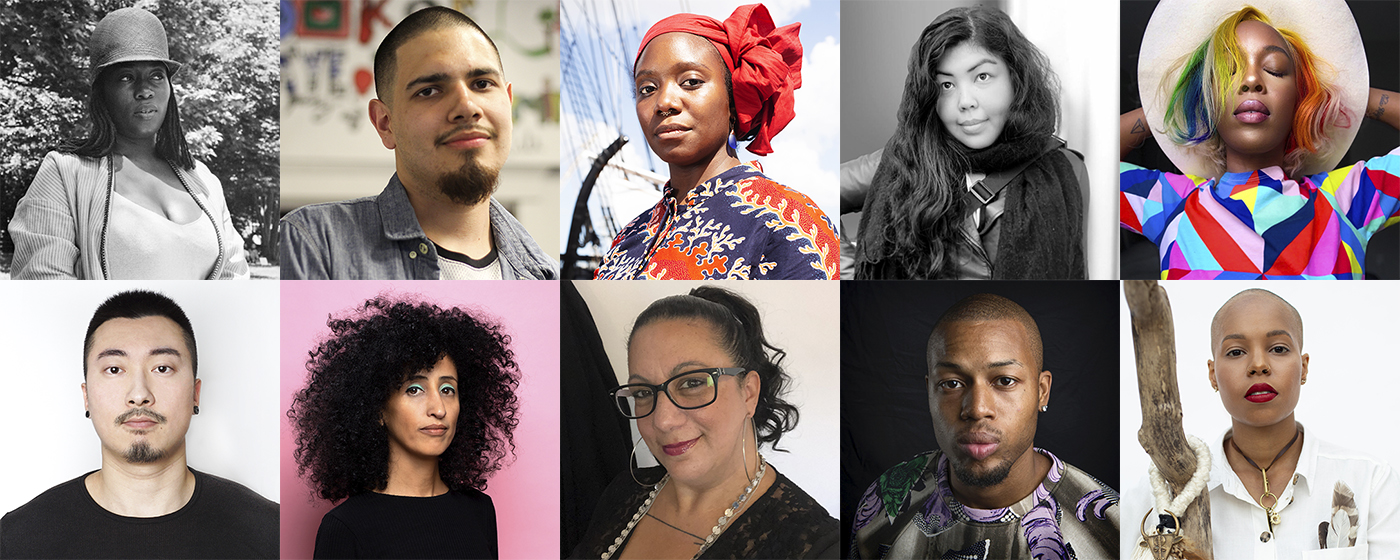 For emerging artists looking ahead to lifelong creative careers, one of the greatest resources is the mentorship of fellow artists and creative professionals. This spring, Pratt Fine Arts launched Pratt>FORWARD to introduce emerging artists to leading contemporary artists, curators, gallerists, thought leaders, and creative practitioners. Through a series of dialogue sessions and studio visits that were organized to encourage discussion and collaboration, participants learned how to develop and sustain their lives as artists. They also explored how to be cultural advocates and leaders who can build artist-led models for cultural engagement.
Pratt>FORWARD is co-directed by Mickalene Thomas, BFA Fine Arts '00, and Chair of Fine Arts Jane South. The program is focused on artists at the beginning of their careers with participation being fully funded. Its core mentors include Pratt Trustee and alumnus Derrick Adams, BFA Art and Design Education '96; collector and art advisor Racquel Chevremont; artist and co-founder of NXTHVN Titus Kaphar; arts organizer and Director of Company Gallery Elizabeth Lamb; and activist and the Bronx Museum's Holly Block Social Justice Curator Jasmine Wahi.
"I know that the participants all walked away with ideas, tools, strategies, and systems to support a studio practice that is steadfast," Thomas said. "I walked away humbled and grateful for their time. Moving forward, I only ask that they all continue with their endeavors as artists and know that I'm their biggest advocate."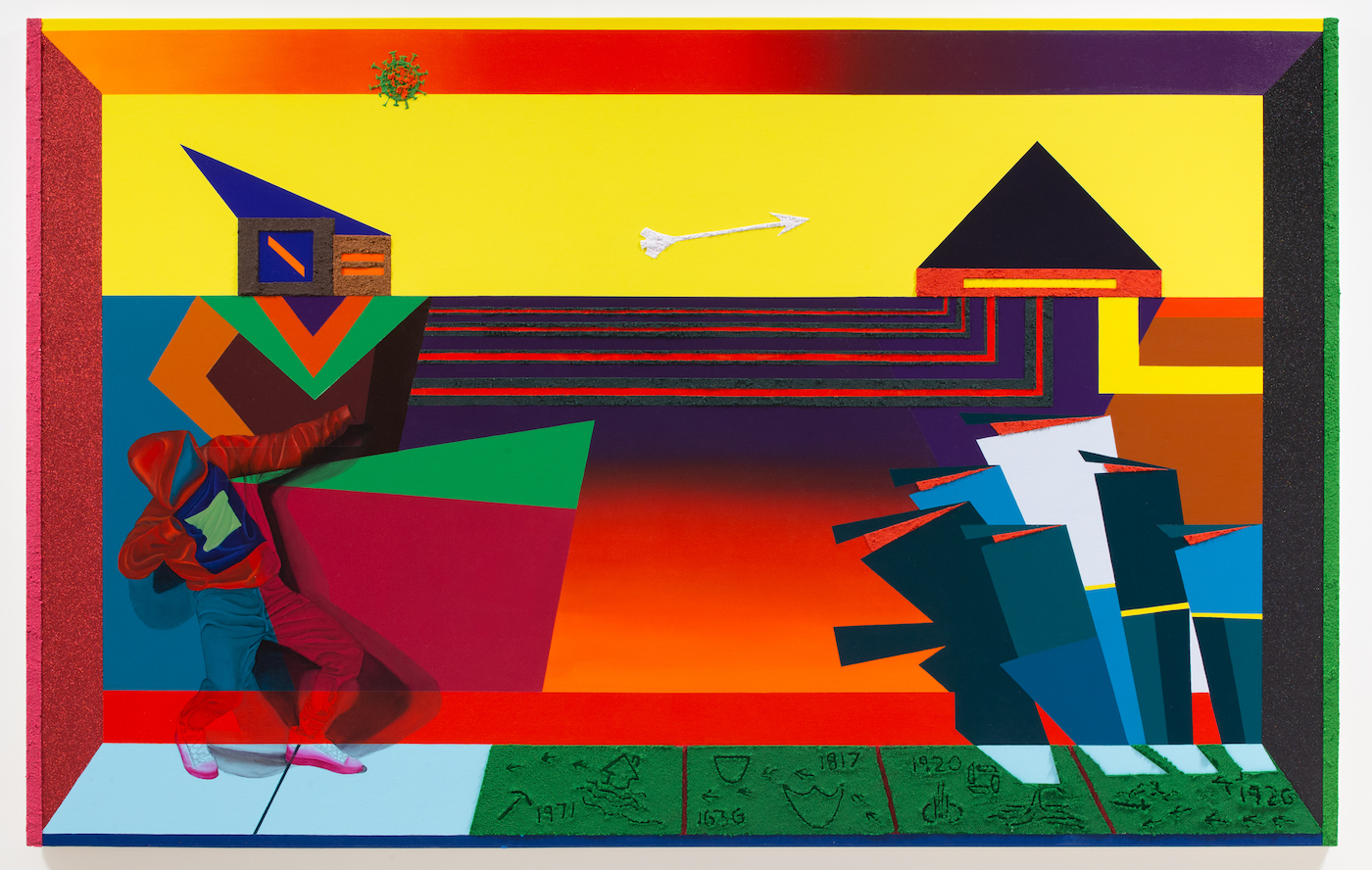 The program reinforces Pratt Fine Arts's ongoing efforts to address how academic institutions can play an important role in reimagining power structures to make them more equitable and accessible. For instance, initiatives like the visiting fellowships for artists with community-engaged practices have included Shaun Leonardo whose 2018 event Long Table provided space for an informal conversation on the nature of community and belonging.
"A supportive community is fundamental to helping emerging artists grow and thrive," South said. "Along with professional practice skills sharing and dialogues on developing artist-centered platforms and communities, it is an ongoing mentorship community that Pratt>FORWARD provides. With each annual program, we will connect past participants to program artists and mentors. Over time this will establish a robust network that will not only be beneficial to individual participants but will create the conditions in which innovative artist-centered platforms can be generated."
Pratt>FORWARD also expands Fine Arts's commitment to bolstering the careers of alumni, such as showcasing their work at UNTITLED, Art Miami in 2018 and 2019. Of the 10 inaugural participants who joined Pratt>FORWARD this March and April, five were Pratt Fine Arts alumni, with Jin-Yong Choi, MFA '20, Dewy, MFA '20, Na'ye Perez, MFA '20, Jamaal Peterman, MFA '19, and Jackie Slanley, MFA '20, and five were non-alumni, with Zalika Azim, Nicoletta Daríta de la Brown, Becci Davis, Yasmine Nasser Diaz, and Phylicia Ghee. The size of the group was intentionally kept small so the discussions would be intimate.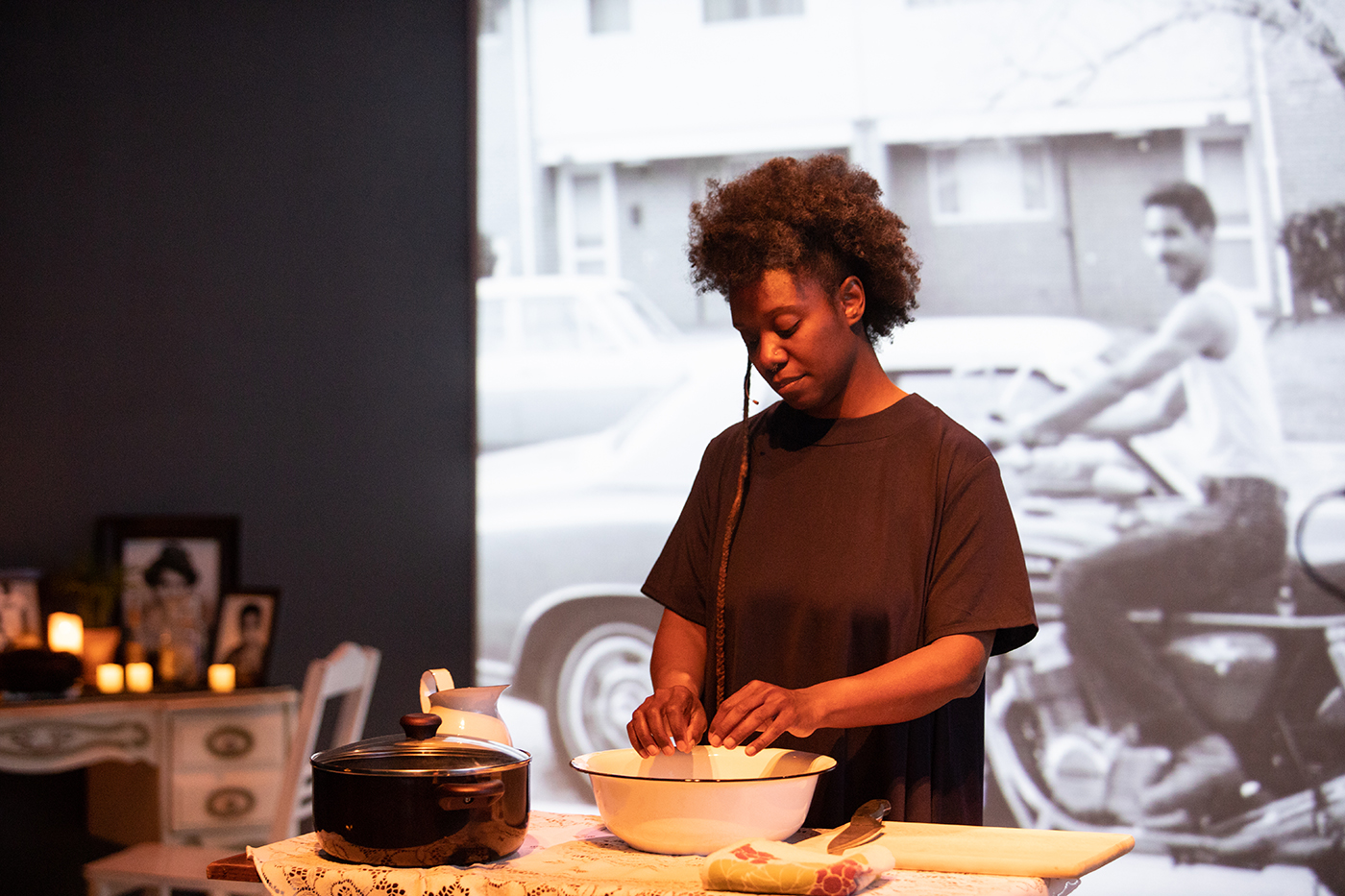 "Being a part of the Pratt>FORWARD program felt like a continuation of the professional practices course I took at Pratt," Dewy said. "I felt as though valuable information was shared in a forum of inquisitive minds and peers."
When the pandemic shifted Pratt>FORWARD into an online format, it allowed the participants and mentors to collaborate fluidly throughout their time together. Using the Milanote app, they shared portfolios, ideas, inspirations, reading lists, legal advice, and other resources, with their Zoom chats becoming part of this evolving archive. The virtual format helped to level the traditional hierarchies of a college setting so everyone had an equal voice. Online studio visits with Pratt>FORWARD's guest artists, curators, and gallerists offered room for the participating artists to discuss their work and ask the guests questions one-on-one.
"From the group discussions, I gained effective strategies and tips for navigating my professional practice," Davis said. "Through studio visits, I learned how to position my work and how to more intentionally engage with my audience. From my peers, I also gained immeasurable support and inspiration."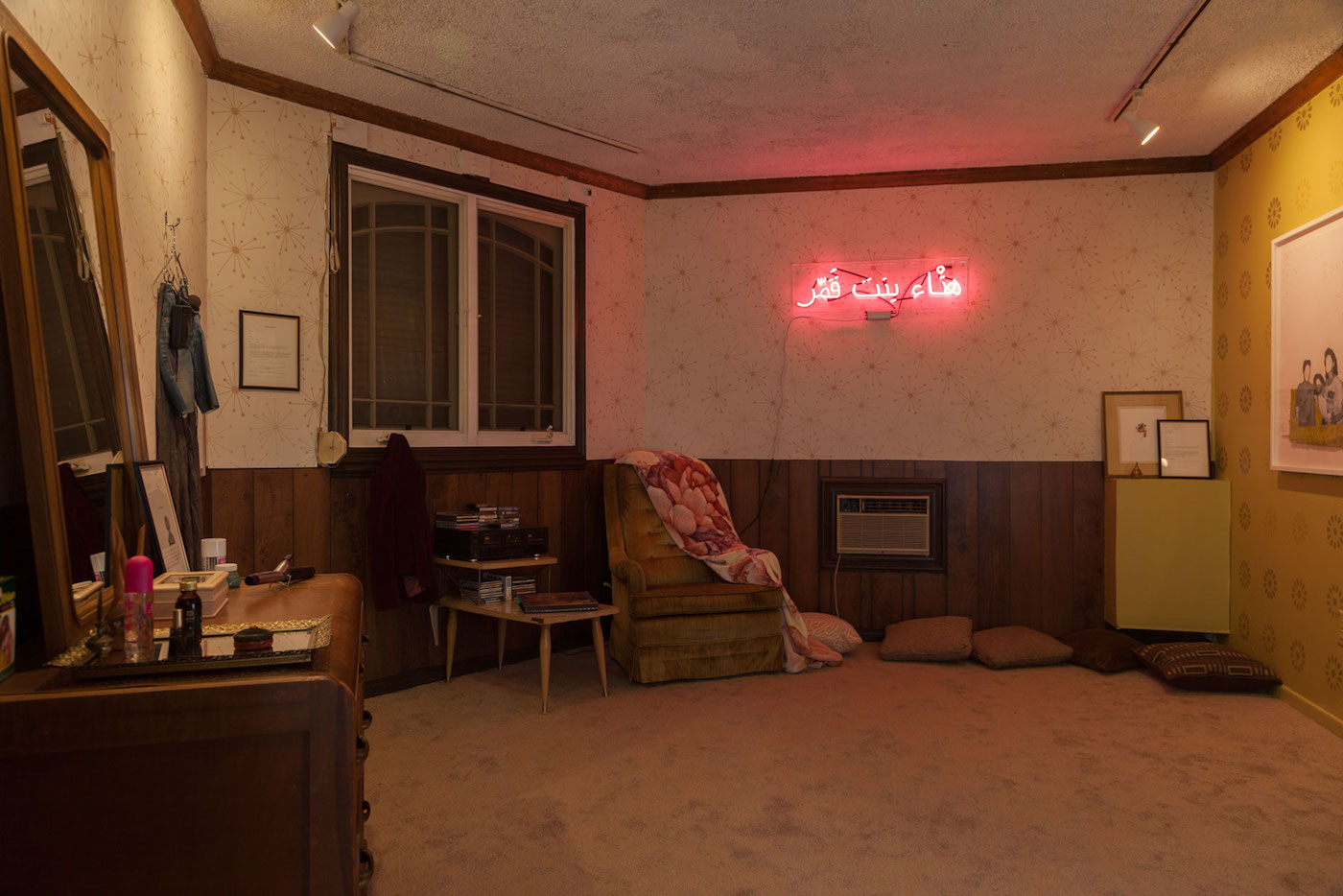 Over five consecutive Thursdays, participants and mentors joined guest speakers in open dialogue sessions addressing aspects of the practice of contemporary art. For a discussion on how artists can create opportunities and make space for each other, Adams and Kaphar were joined by artist Nina Chanel Abney and artist Ambika Trasi, a curatorial assistant at the Whitney Museum of American Art. Eric Shiner, executive director of Pioneer Works, and Sarah Workneh, co-director of the Skowhegan School of Painting & Sculpture, later joined Wahi for a conversation on nonprofit platforms, while a discussion on museums, public art, and alternative spaces included Director of New York City's Percent for Art Program Kendal Henry and Christopher Y. Lew, Nancy and Fred Poses associate curator at the Whitney Museum of American Art.
The range of speakers representing some of the leading figures in the art world made these weekly meetings dynamic spaces for sharing ideas and insights. "This setting allowed for very candid and honest conversations about the kind of art world nuts and bolts that many of us do not talk about enough," Nasser Diaz said.
Other Pratt>FORWARD sessions were led by specialists on the legal issues and economics of art, such as Emily McElwreath of art consultancy Sidel & McElwreath who joined Chevremont, Lamb, and Thomas for a candid look at the art market. Each conversation offered time for the participants to ask questions and share their own experiences.
"The program puts the wellbeing of artists at the forefront," Slanley said. "As the weeks progressed, I was able to define success for myself."
It was important to the Pratt>FORWARD co-directors that the program allows its participants to concentrate their energy on creating connections and spending time talking about aspects of art careers that are often tackled alone, such as communicating with curators on exhibition plans and considering how their work relates to fluctuations in the art market like the emergence of NFTs. They also addressed how they could be cultural advocates through nonprofit organizations and civic engagement by being cognizant of current issues and how to be active in them.
"Traversing all of the layers of being an artist—navigating the art world, connecting with and building community, the marketplace, and the logistics of being a creative entrepreneur—has a great impact on our ability to attain, maintain, and achieve success," Ghee said. "The mentors have a wealth of knowledge from navigating their own challenges and triumphs and they generously shared that with us."
The next open call for Pratt>FORWARD is planned for the fall. By creating an artist-led platform for networking and community, Pratt>FORWARD is cultivating agency for emerging artists so they can develop artistic lives that are fulfilling and sustainable.
"The resources I gained are invaluable," said de la Brown. "I am excited about what is coming next and supporting others as I grow as an artist. I am leaving with a new community that feels like family."